This Weekend: The Houston Symphony Channels Major Girl Power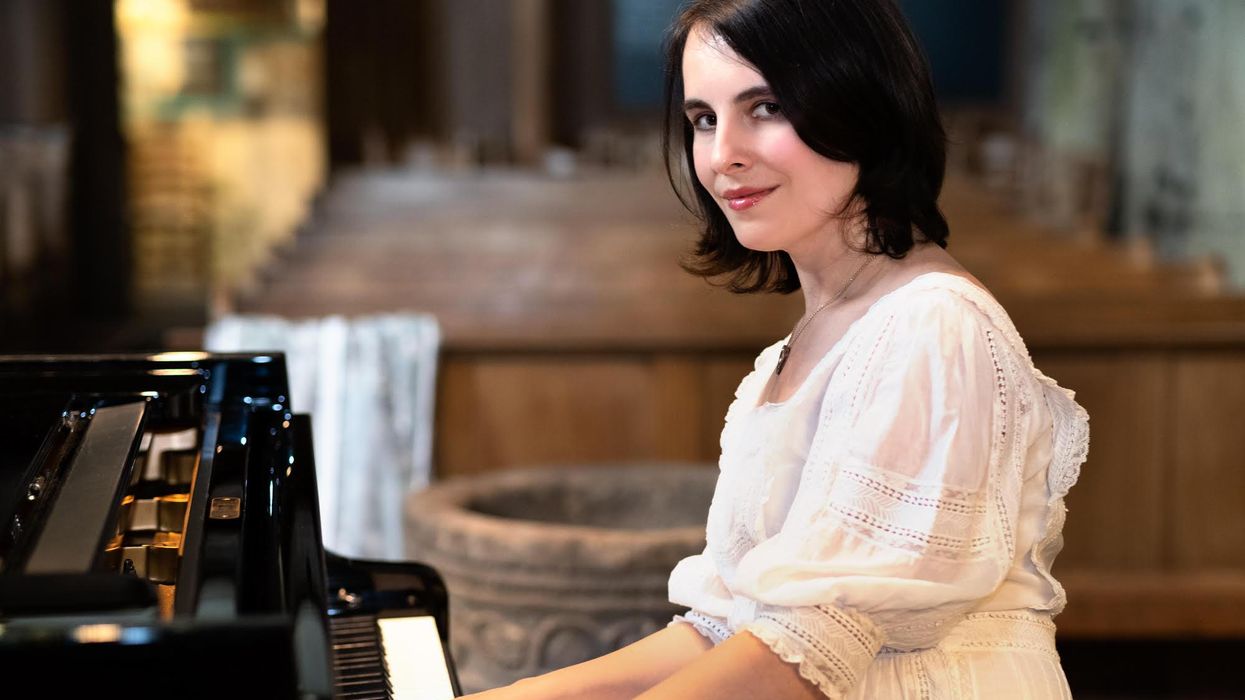 THIS WEEKEND, EXPERIENCE the "astrological persona" of each planet in our tiny solar system when the Houston Symphony presents Gustav Holst's popular orchestral suite The Planets, with the Women of the Houston Symphony Chorus providing spectral vocals for the suite's final movement, "Neptune, the Mystic."
---
You can congratulate your listening skills if, upon hearing The Planets' powerful, opening movement, "Mars, the Bringer of War," you catch yourself thinking, "Man, that reminds me of Darth Vader." While The Planets has certainly been mined by John Williams and many other fine film composers, hearing it on its own is a transcendental experience. New Zealand-born Gemma New conducts, and guest Camille Thomas is the soloist in Edward Elgar's Cello Concerto.
Also on the program is Die Windsbraut ("The Bride of the Wind"), a sweeping orchestral work by the Russian-born British composer Alissa Firsova. New conducted Die Windsbraut in Manchester in May, and was so taken by the piece, she brought it to the attention of the Houston Symphony.
It was inspired by the expressionist painting of the same name by Oskar Kokoschka, which portrays the artist lying awake next a sleeping Alma Mahler. "I find her very intriguing," says Firsova of Alma, whose biography is titled Malevolent Muse. "Even though she was a very difficult, and sometimes hugely unpleasant person. She was also a very talented composer. Who knows what would have happened if she had been allowed to continue to compose?"
Kokoschka painted more than 100 works inspired by Alma, and hoped that one day, a poet would "transcribe their love into music" to show the world how deeply they loved each other. "When I read those words, I thought, 'This is a challenge for me,'" says Firsova, who resolved to fulfill Kokoschka's wish with music.
Firsova, 36, is the daughter of two highly revered composers, Elena Firsova and Dmitri Smirnov, who were both successful in their home country but were blacklisted by the Union of Soviet Composers, an organization created in 1932 by Joseph Stalin.
In 1991, the parents told Firsova and her brother to pack their favorite things for a trip, and the family fled to the safety of England. "I really felt growing up in England was like growing up in a paradise," says Firsova.
Sadly, Firsova's father died of Covid-19 in April 2020. "I still feel so much how he is still alive," say Firsova, "because of all the love that he gave us and his enthusiasm for life." Firsova still plays her father's music, and his works continue to be performed across the globe.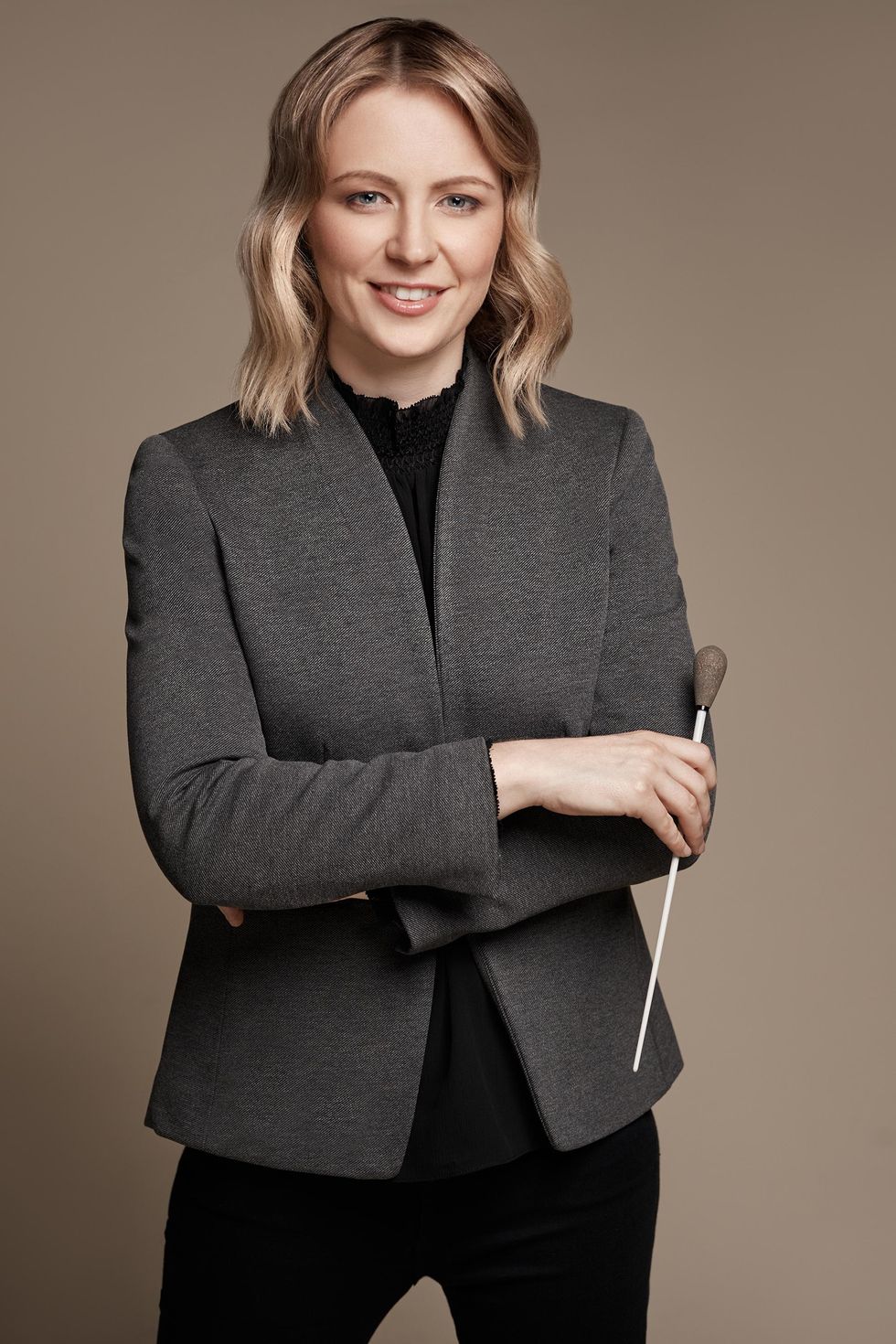 Gemma New (photo by Roy Cox)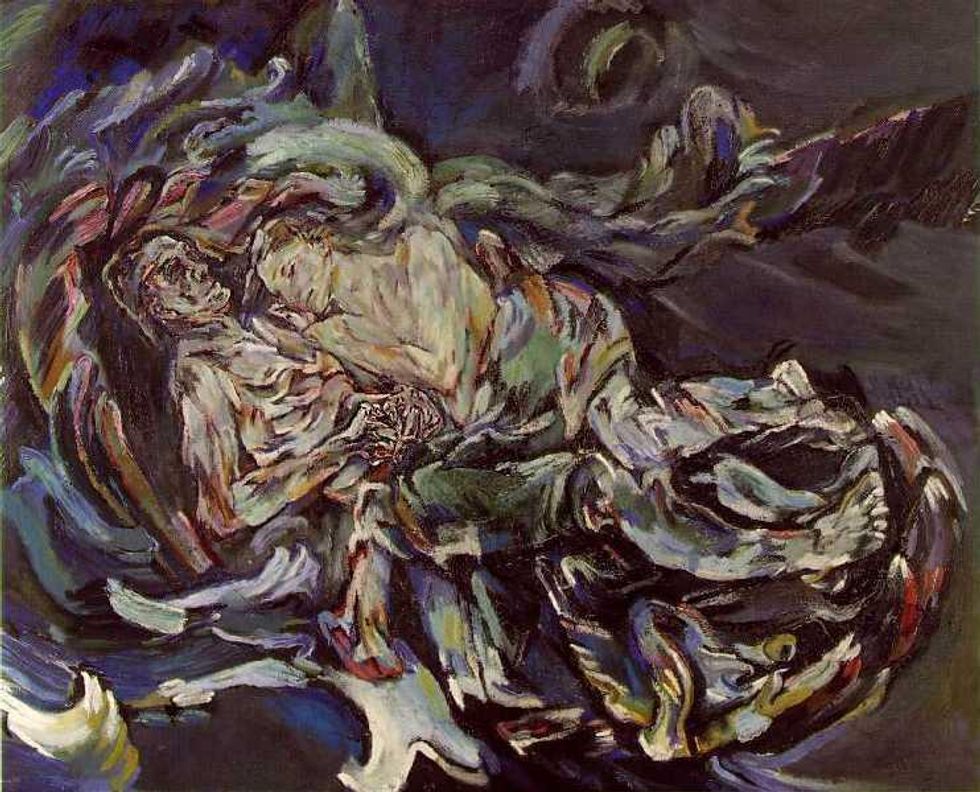 'Bride of the Wind,' by Oskar Kokoschka, 1913
While this weekend's concerts are first and foremost about music and the stimulating interplay between contemporary and classical styles, it would be naive to say such programming has come together without a reckoning in classical music in the wake of the pandemic, the #MeToo movement, and Black Lives Matters protests.
Today, among the 25 largest American orchestras, there is only one female music director. In interviews, New, who was recently appointed the first female principal conductor of the 75-year-old New Zealand Symphony Orchestra, is reluctant to discuss the gender disparities in classical music, preferring instead to let her skill and passion for conducting and inventive programming speak for itself.
Meanwhile, the Houston Symphony has always included women in its orchestra, going as far back as 1931, when violinist Josephine Boudreaux made her debut as concert master with the symphony. If progress still feels slow, it's encouraging to consider the Houston Symphony's history of inclusivity, and the potential that exists thanks to pressure on arts organizations by a new generation of listeners and musicians.
Art + Entertainment