Karbach Drops Light Version of Love Street: Perfect Cure for the Last of Summer's Dog Days?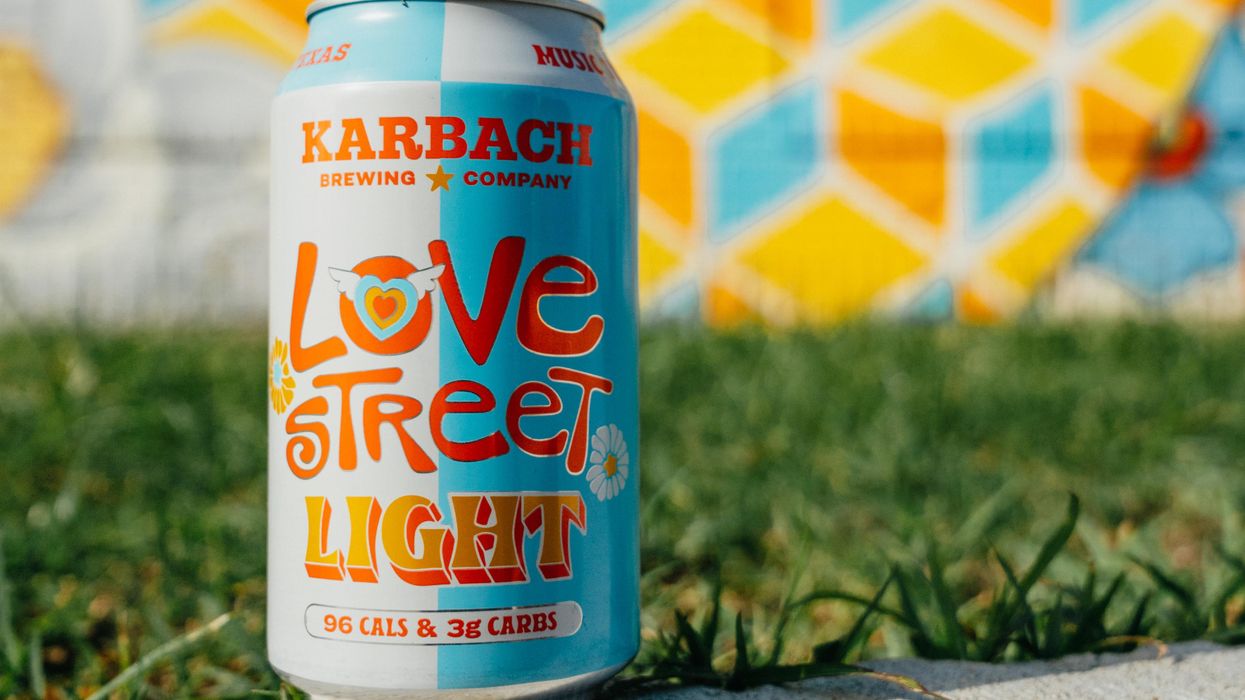 KARBACH WILL ON Monday drop its newest brew, a light version of its popular Love Street beer.
---
The Blonde ale, delicately hopped with floral German hops and at just 96 calories and 4.2 percent alcohol, is a great sip for the dog days of summer, the popular Houston-based brewery suggests. The refreshing bev tastes a bit like a seltzer and less like a standard beer.
The name comes from the popular nightclub Love Street Light Circus Feel Good Machine that populated Allen's Landing in the 1960s. The club was the first in Texas to cater to the psychedelic music scene and included a "Zonk Out Room" with couches and a lightshow. Karbach hopes the new beer will transport revelers back to that state of mind to unwind and let music refresh the soul.
Named for the street of the original brewery in Spring Branch, Karbach turns 10 years old this year. Founded by three Houstonians, Karbach was acquired by Anheuser-Busch in 2016. Love Street Light will be available on Aug. 16 in Houston, Austin and San Antonio, Beaumont, Galveston, College Station, New Braunfels and Corpus Christi.
Food