Made in Italy
Houston's affinity for Italy's fab food and fine design isn't breaking news — but this season, it seems everything current and cool is inspired by the country. Ready to get the boot?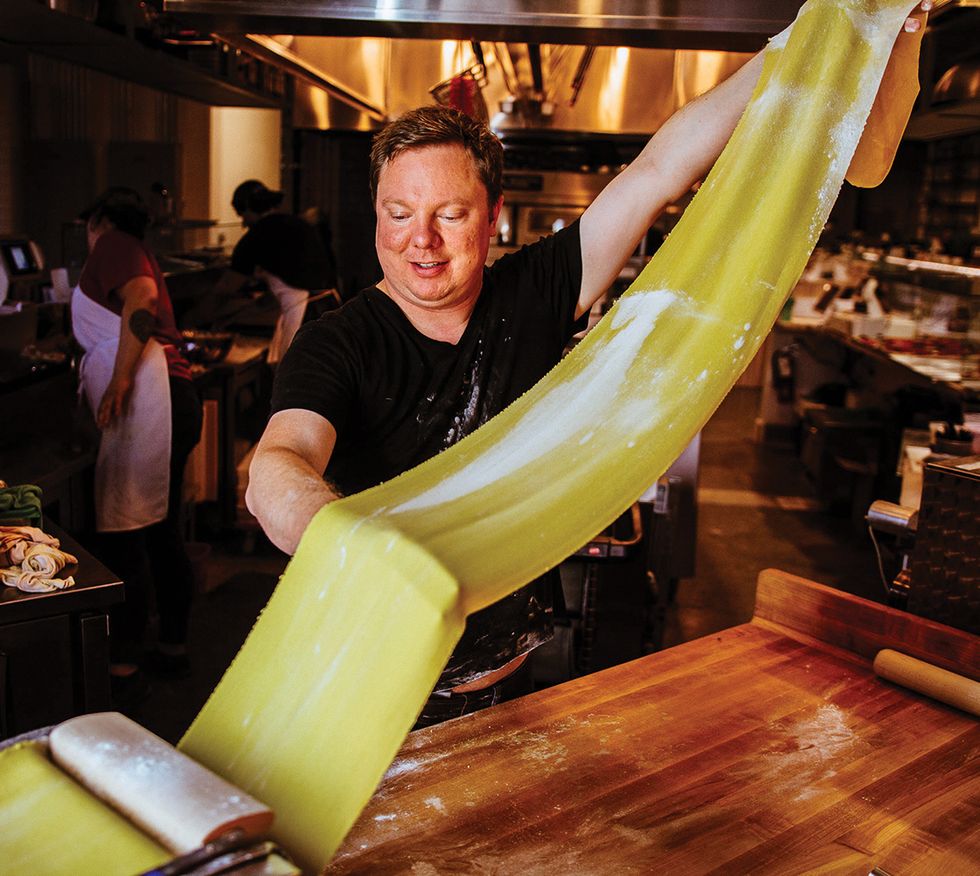 Italy. It's home to sexy design, cool culture and downright delicious food. Of course, Houston's fascination with the bel paese is perennial, but rarely has been more obvious than right now! From special museum exhibits to the most exciting new restaurants in a city full of exciting restaurants, much of what is buzzy in H-Town this season is inspired by the boot country.
---
Within a span of just a few weeks this fall, the Houston Grand Opera kicked off its 65th season with three-part Italian libretto Rigoletto. The opening-night festivities included a party inspired by the country's aesthetics and flavors, catered by Italian-esque fine-dining stalwart Tony's. Opera in the Heights opted to open its season with another Italian classic, Puccini's Tosca, and the MFAH announced a groundbreaking new exhibit called Radical: Italian Design 1965-1985, which will be on view Feb. 14 through April 26.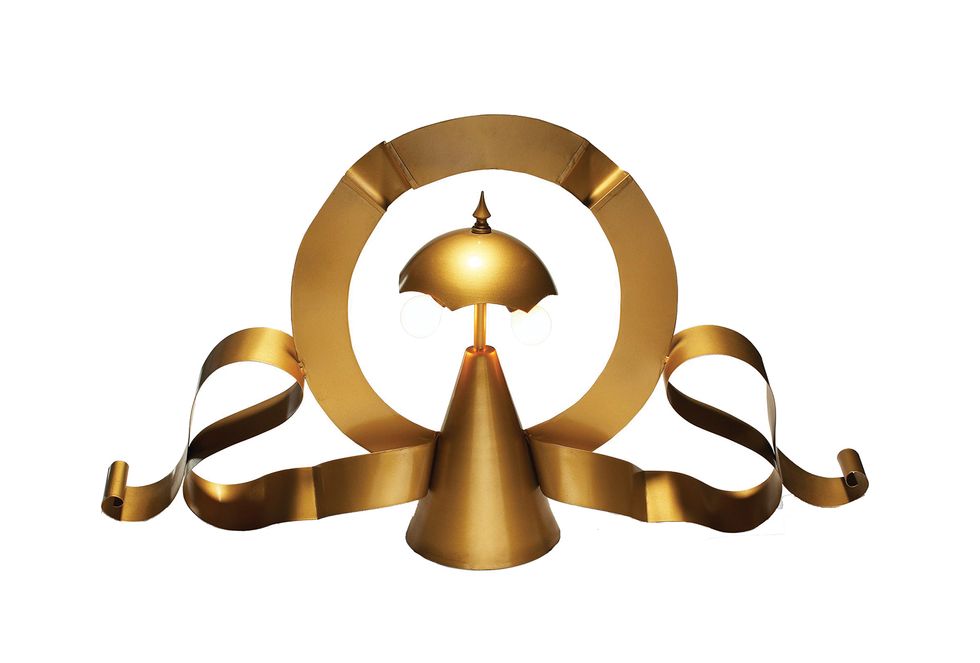 The MGM Table Lamp, designed by Lazo Binazzi in 1969, on display at the MFAH's 'Radical' show in the spring
The show explores the country's postwar surge in "disruptive design," and includes paintings, objects and furniture pieces, all gifted by or borrowed from Dennis Freedman, known best as the former creative director of W Magazine and Barneys New York. In September, a New York Times story said Freedman and his personal collection has "helped lift Italian radical design from novelty to establishment;" major collectors are "beginning to be interested in the period," and the MFAH is at the forefront of this trend.
While fine Italian design may be on exhibit in a museum next year, it's found on many Houston showroom floors now. Adam Cook's still-new Shop Called Shop, in the Houston Decorative Center, displays among gallery-white walls imported brands such as MDF Italia and Alias. "The burgeoning of new design showrooms here has increased access and exposure to high-end European products," says Cook. "Houston is more cosmopolitan and diverse than it's ever been, and it's not surprising that the international arbiter of style, Italy, has made its impression here."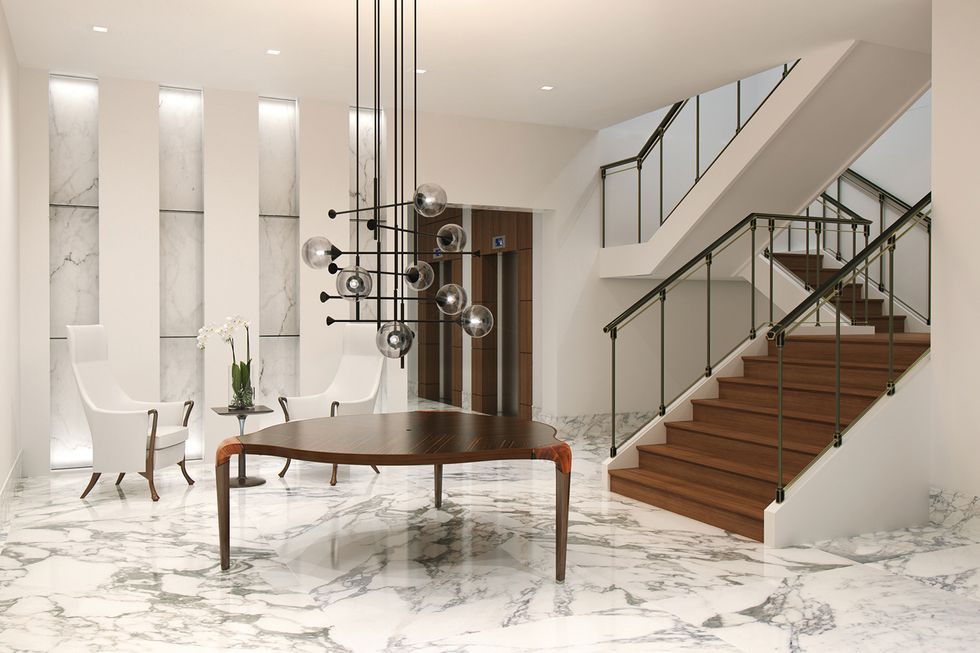 A rendering of the forthcoming Giorgetti condo project
Development whizzes and power couple Jerry Hooker and Jacob Sudhoff established a partnership with Giorgetti several years ago, when they agreed to build a 32-condo luxury midrise, executed in tandem with the Italian furniture-maker's designers and architects. But Sudhoff and Hooker didn't stop there: They decided to open an all-Italian-brand retail storefront in Upper Kirby, across the street from their condo project. The seven-story building — Giorgetti's first foray into residential design — is scheduled for completion next year; two-thirds of the units have been sold.
Adrian Duenas, owner of West Alabama boutique BeDesign, says a high point of high design is that it's versatile. "In the world of luxury Italian furniture, classic elegance mixes well with contemporary pieces," he says.
The same can be said for great fashion. And while there's nothing new about Houston's affinity for brands like Fendi, Valentino and Ferragamo — whose renovated Galleria boutique reopens soon — many fashion houses are taking extra note of H-Town at the moment. For example, Brunello Cucinelli, a dedicated champion of healthy, sustainable and ethical business practices, has found kinship here since opening its boutique in River Oaks District a few years ago; the brand has sponsored several parties for Houston's Recipe for Success.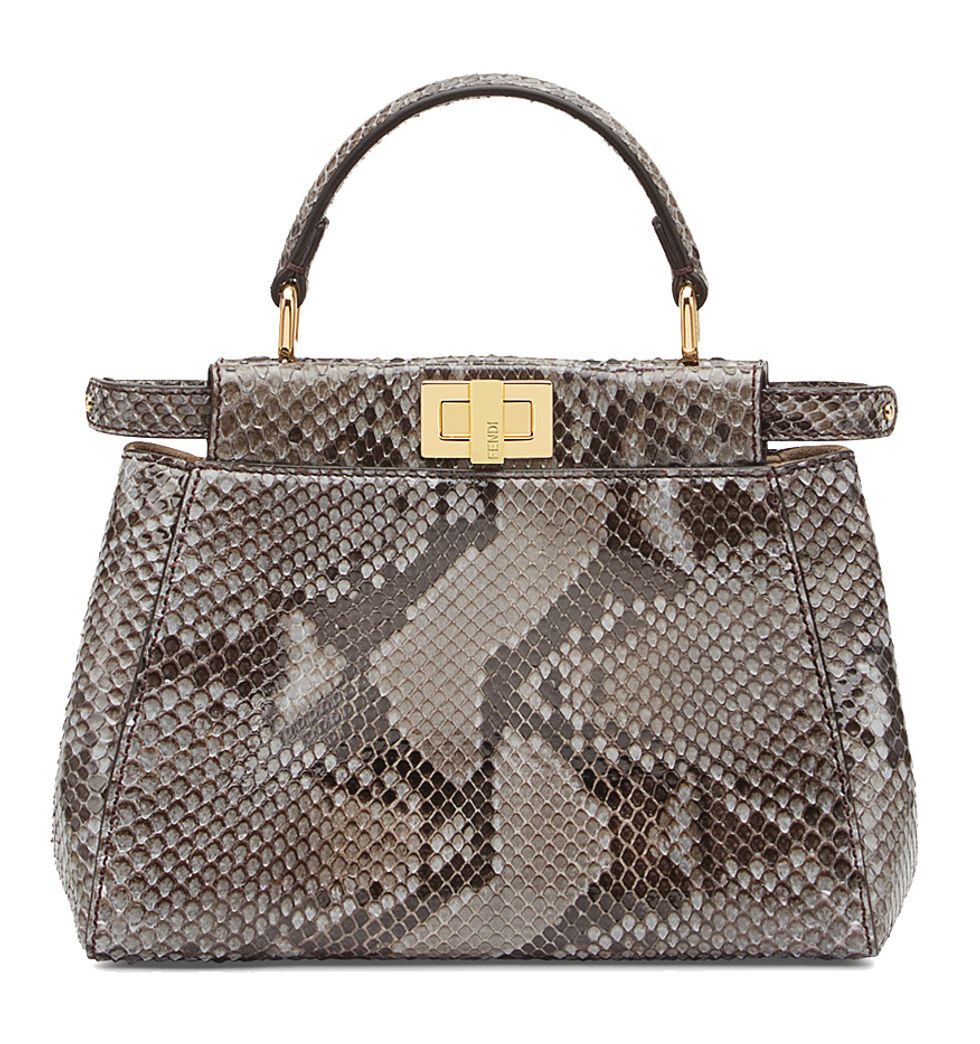 An exotic-skin Peekaboo bag by Fendi
Meanwhile, Italy's influence on Houston's restaurant world is well known. It's hard to talk about the city's meteoric rise as a major foodie town without name-dropping Tony's, Johnny Carrabba's empire, or the new-classic Coltivare. But just this year, a half-dozen more Italian-inspired have generated major buzz. "In recent years, Houston diners have gravitated toward simply prepared, ingredient-driven fresh food," says Coltivare's Ryan Pera, "which is exactly what Italian food is. Italians have been cooking this way for centuries, so it fits the bill in the way Houston is moving."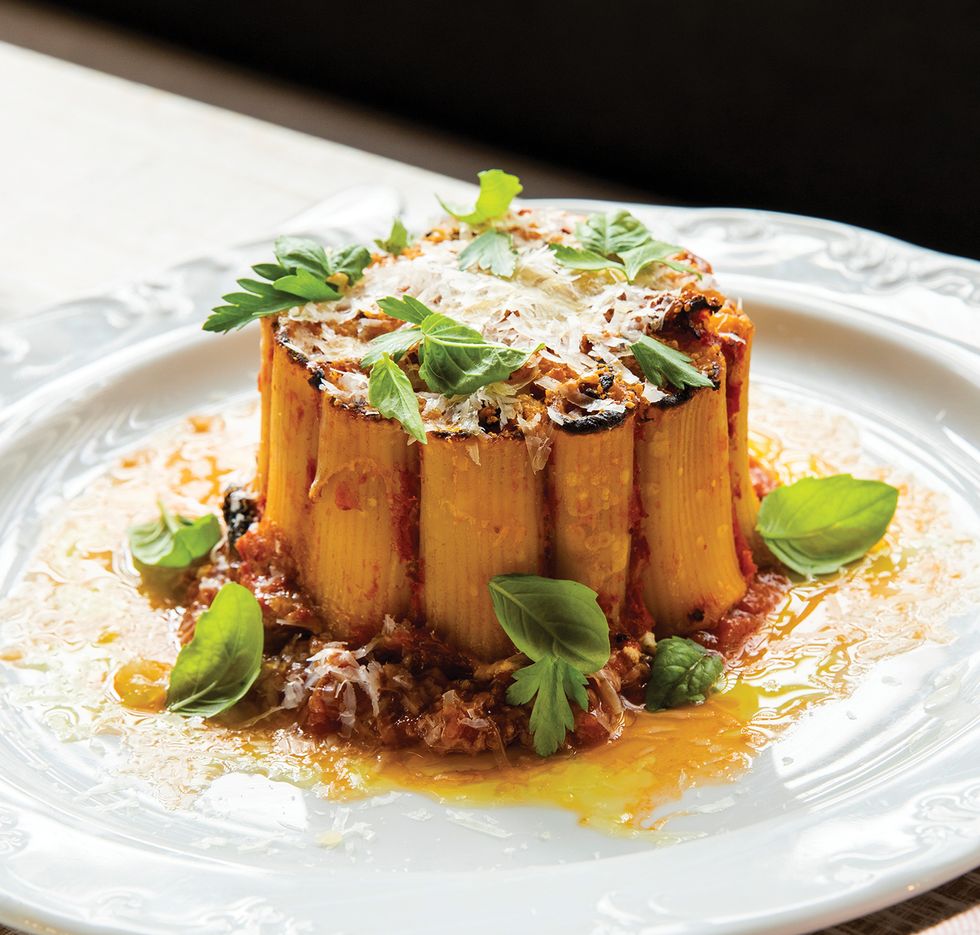 Chris Cosentino's Monday-night special at Rosalie, Timpano, an individual baked-pasta dish that is a play on the movie 'Big Night.'
"I think cities can support a surplus of Italian restaurants because they can focus on so many different styles of Italian food — Northern Italian, Roman Italian, Southern Italian, American Italian and more," offers restaurateur Ben Berg, whose B.B. Italia opened in Memorial earlier this year, as a reason why the scene is exploding. He and his brother Daniel, the executive chef there, grew up in New York. "We had access to some amazing Italian food that really sparked my love and appreciation," says Daniel. "I also studied and worked in Italy, where I tasted and learned to cook food from the different regions. It's fun because you have so many options for styles and flavors — but my favorite is the Italian-American I grew up eating."
This sentiment is echoed by Ben McPherson, whose new BOH Pasta in the Bravery Chef Hall Downtown was inspired by childhood trips to the boot country. And by West Coast restaurateur and Top Chef Masters winner Chris Cosentino, who opened Rosalie Italian Soul in the new C. Baldwin hotel Downtown in October, named after his Italian-American great-grandmother. "[Italian cuisine] resonates with me in so many ways — so many of my memories are rooted in food." The menu at Rosalie both homages and transcends this personal connection. "Each region and each grandmother has a different version of the same dish. Cooking Italian cuisine becomes a giant history lesson."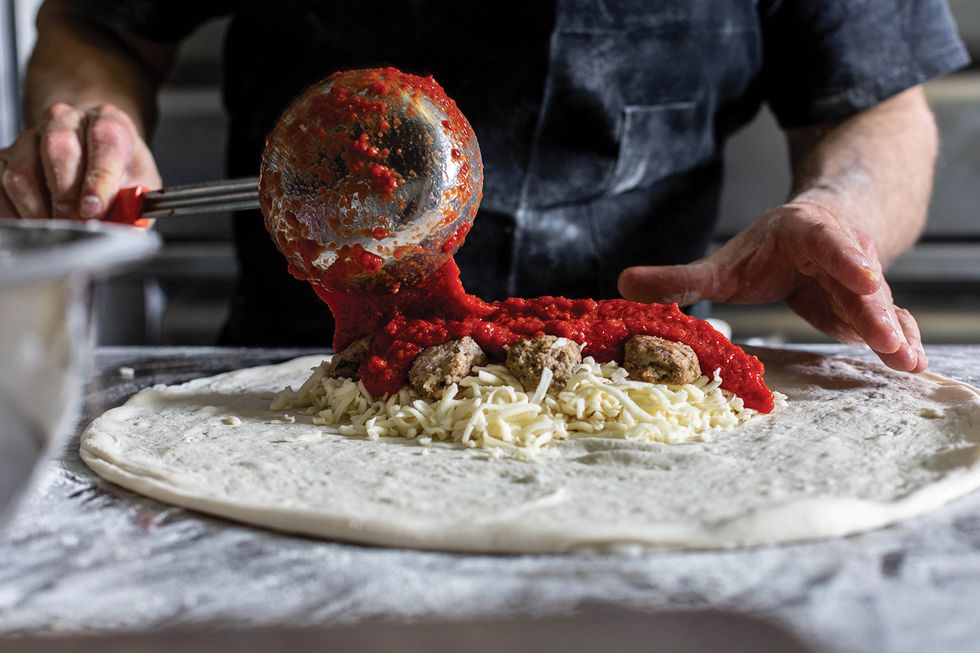 Making a calzone at B.B. Italia
In Montrose, Goodnight Hospitality's new concepts channel Italy in slightly more subtle ways. Chef Felipe Riccio is of Mexican and Italian descent; he and his industrial-designer wife, Hayley, spent a stint in Modena in 2016. Their worldly experience shows: Euro-centric Rosie Cannonball prepares dishes like Chicken Basquaise; steak with roasted sweet peppers; and softly blistered pies baked in a wood oven custom-created by Hayley. Rosie's sister concept, Montrose Cheese & Wine, is inspired by an old-world salumeria, with terrazzo flooring and a custom Murano chandelier. 
In the Heights, another husband-wife duo opened a European-inspired restaurant to great fanfare at the beginning of the year. Parents of three and first-time restaurateurs Xavier and Mari Godoy also spent several months in Italy, cooking at trattorias and in family homes. Mastrantos on Studewood is a hot neighborhood hangout, with young couples and families posting up for happy hour several times a week. Plates here reference not only the couple's European travels, but also the Venezuelan, Spanish and Philippino backgrounds of the owners and the chef, Tony Castillo.
"Houston is an amazing city with so much going on, and Houstonians are educated, well-traveled diners, so cooking here is exciting," says Rosalie's Cosentino. "Also, if you can make great Italian-American food, you can make a lot of people happy. And I like to make people happy."
AT TOP: Ben McPherson handmakes pasta at his new BOH concept
Uncategorized