Monkey Business! New Nightlife-Hospitality Group Announces Fun Forthcoming Concept
Kirsten Gilliam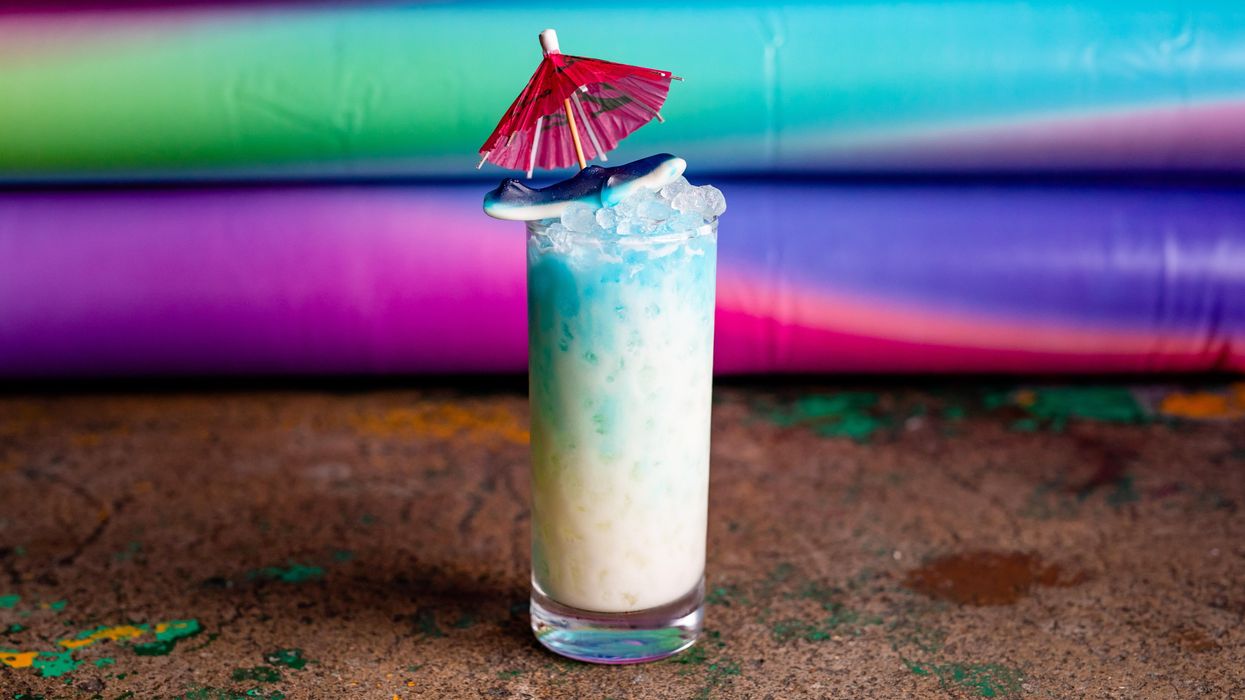 THE NIGHTLIFE SCENE is undoubtedly experiencing a resurgence, as the new roaring '20s are well underway in hopes that the pandemic is winding down. A handful of new concepts in Midtown, Downtown and the Heights have been announced in recent weeks, and now, the owner of popular Northside bar and restaurant Monkey's Tail has announced he will open several additional nightlife destinations under the playful umbrella group Barrel of Monkeys Hospitality.
---
Jessie Gonzales first opened Monkey's Tail in 2019, and it quickly garnered a cult following for its tropical-tinged cocktails, bites like the Chango smashburger, and spacious patio, which served it well during Covid. Gonzales has named Steven Ripley his director of operations and Lainey Collum, who has previously shaken and poured at establishments like Yauatcha, Prohibition and Hay Merchant, will be Barrel of Monkeys' beverage director.
Colllum is relocating back to Houston after a stint in San Francisco, and will roll out a new menu of cool cocktails at Monkey's Tail this week — the bar's first menu-overhaul in two years. Expect "highly Instagrammable frozens," like a dragon-fruit margarita, alongside six other innovative, refreshing cocktails, and a handful of "modern classics." On tap? Four additional cocktails, 15 beers and a nitrogenated ale.
Similar vibes will await at Barrel of Monkeys' next concept, Grease Monkey, which will open this fall in the former Petrol Station space, serving housemade tacos and plenty of tequila and mezcal offerings with which to wash them down. Seasonal offerings will include the likes of the creamy coconut-and-rum Guanabana Colada cocktail, and, like at Monkey's Tail, there will also be plenty of non-alcoholic options, per a growing trend.
Another nod to our post-Covid world: There's a section of the bar dedicated to walk-up and to-go orders, and curbside pickup and prepackaged food and beverages will also be available.
"Major expansion plans" are afoot, and Gonzales and the Barrel of Monkeys team expects to open "several more" concepts in the coming years. But for now, per the owner, they are "committed to producing great quality cocktails and delicious food at Monkey's Tail and preparing to make a big splash with Grease Monkey this year."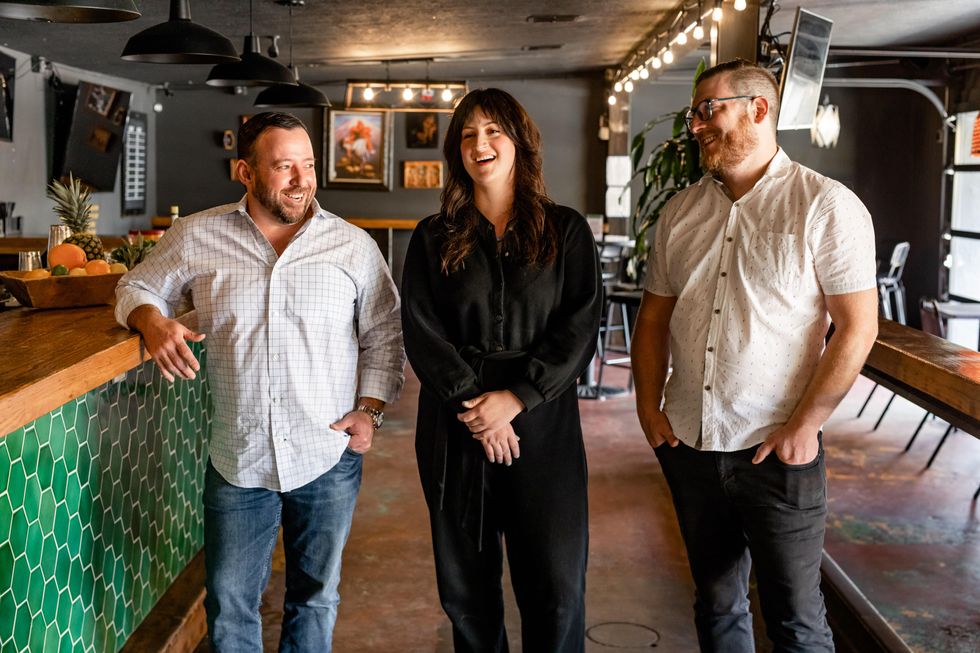 Barrel of Monkeys Hospitality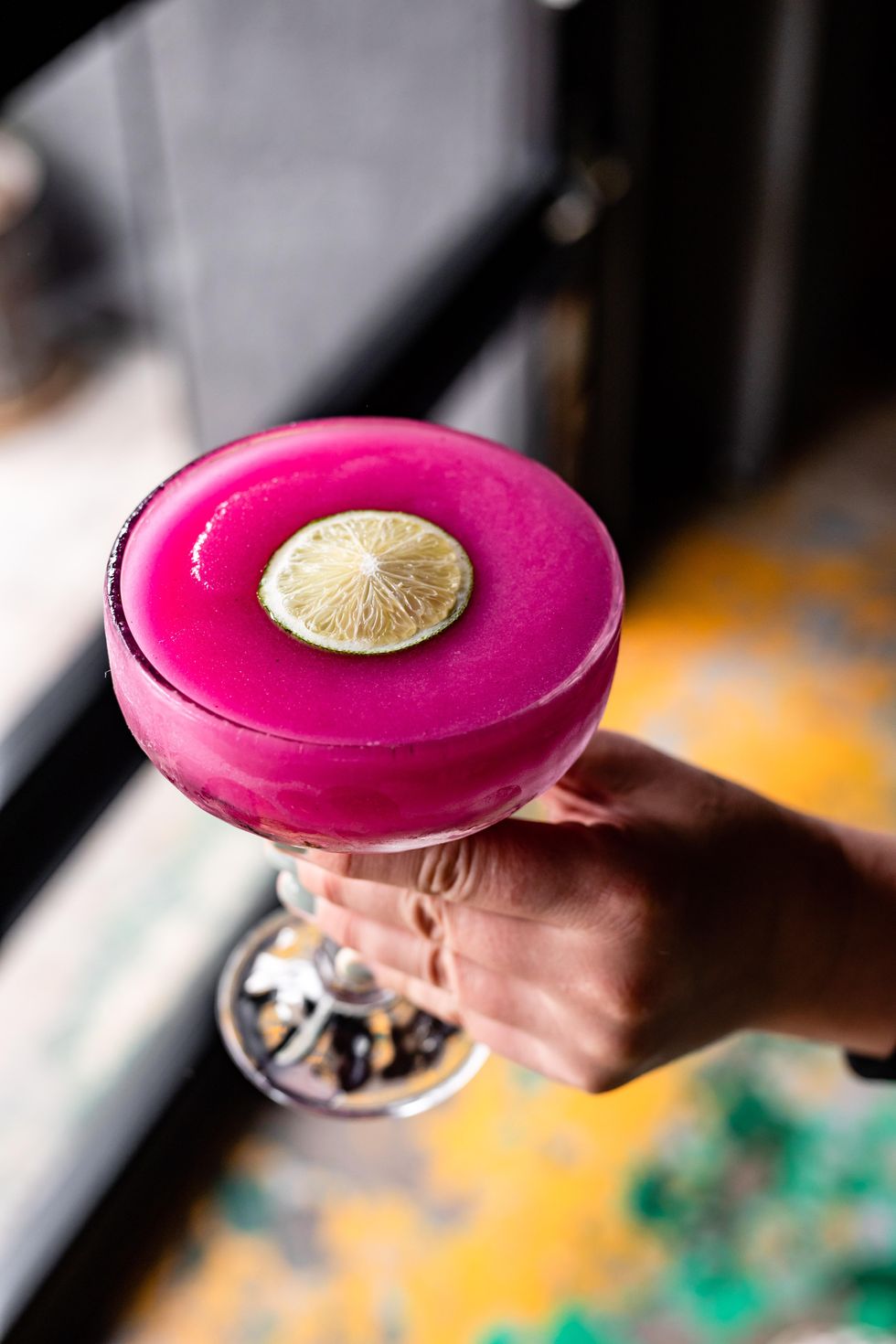 Dragonfruit Margarita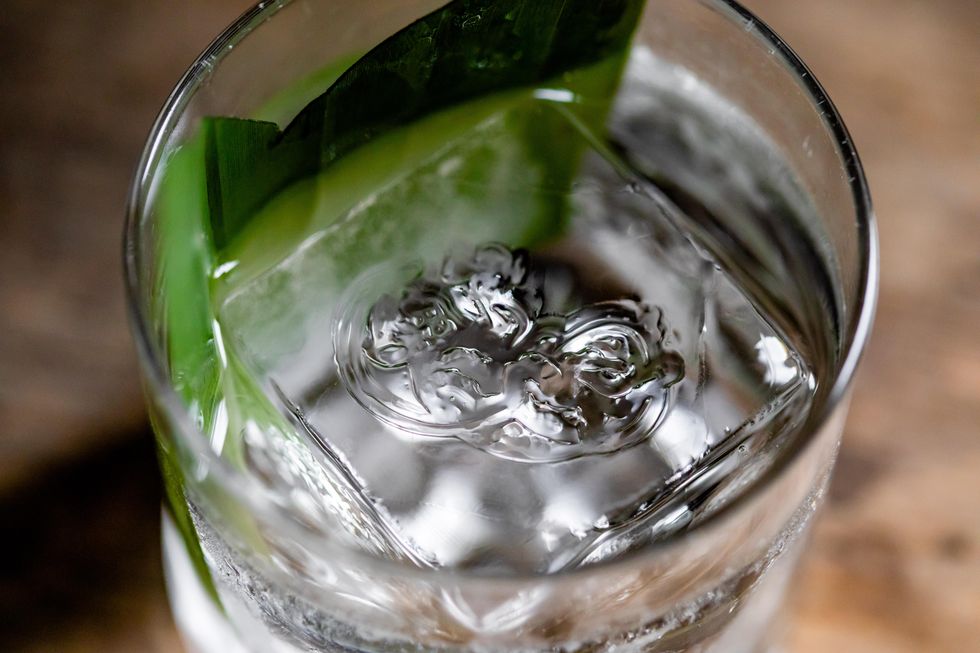 'Claro Que Si' cocktail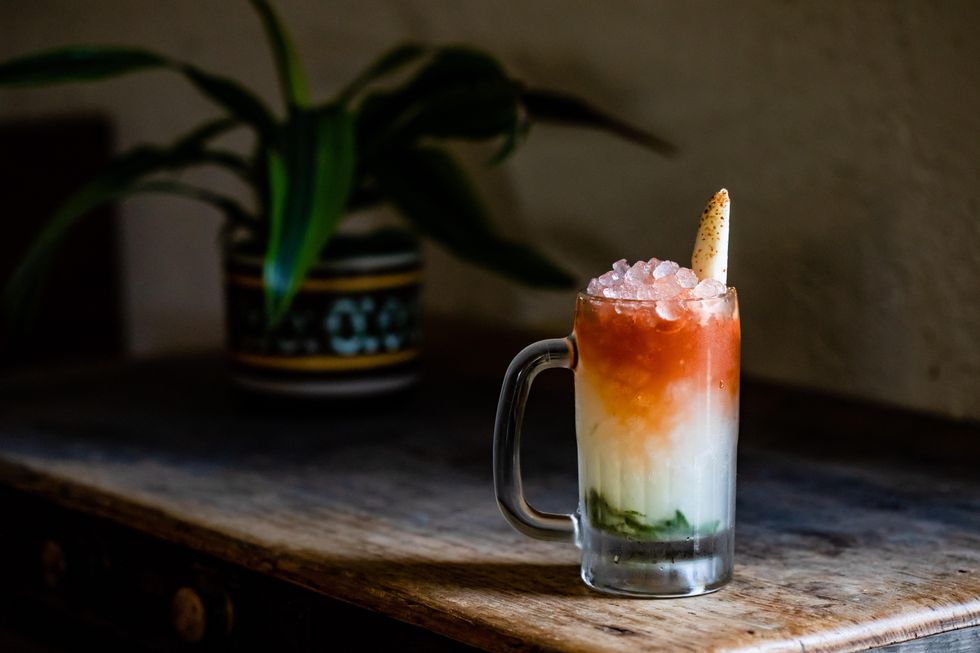 'Furioso' cocktail
Food