Pondicheri, Going Strict Vegetarian on Mondays, Says to Diners: We Gotta Stop Meating Like This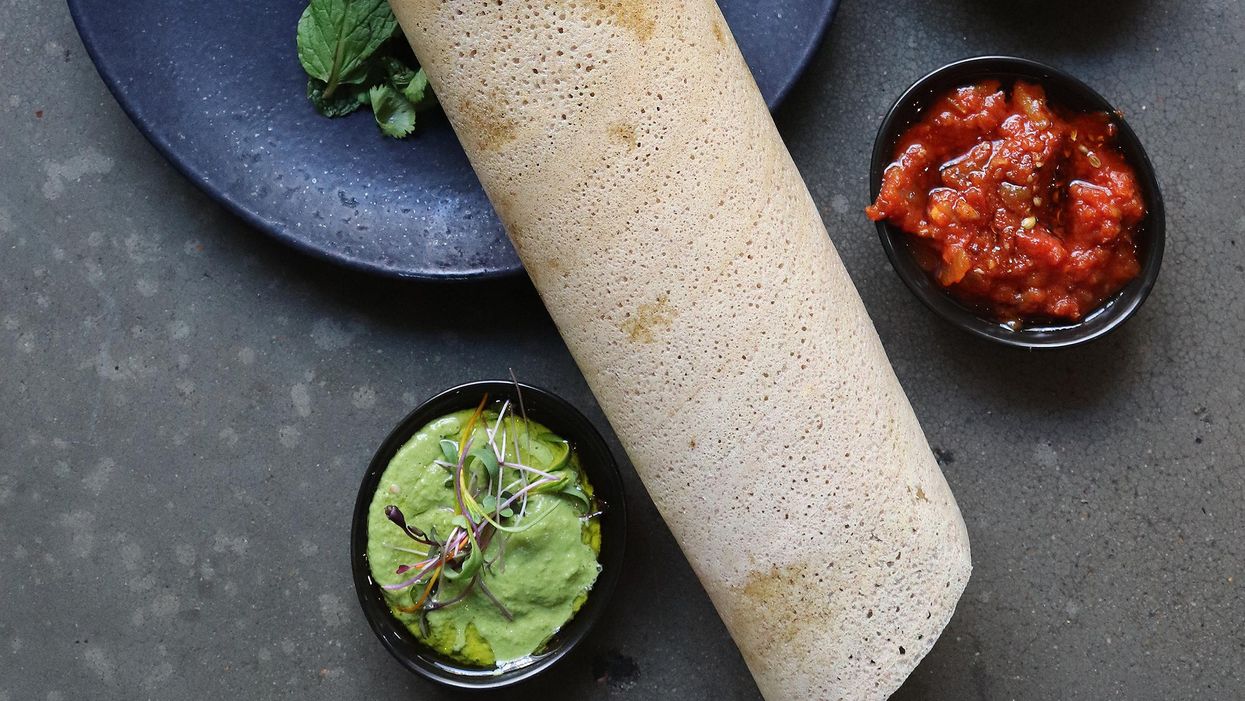 WE'VE GOTTA STOP meating like this! That seems to the ethos at Pondicheri Indian restaurant in the Tootsies mixed-use complex in Upper Kirby, which will be "completely meatless" on Mondays, in both its main downstairs restaurant and upstairs at its Bake Lab + Shop, starting next week.
---
A rep for the eatery noted that the plan comes after many months of reflection by chef-owner Anita Jaisinghani, who wanted to help reduce the consumption of meat. "With the new Monday menu, chef Jaisinghani aims to create approachable dishes that accommodate the palates of both the omnivore and herbivore, while also educating customers on the numerous health and environmental benefits associated with a meatless diet," the rep said.
Jaisinghani, who has cut back on meat personally lately, explained in a statement: "As a chef, I do take my responsibility seriously to help show those around me that there is a better way to eat without compromising flavor. And while I cannot definitively say that I have become vegetarian, I have vastly reduced meat from my personal diet. Not only are we improving the health of our planet and our bodies, but we are also eating food that is easier for our bodies to digest.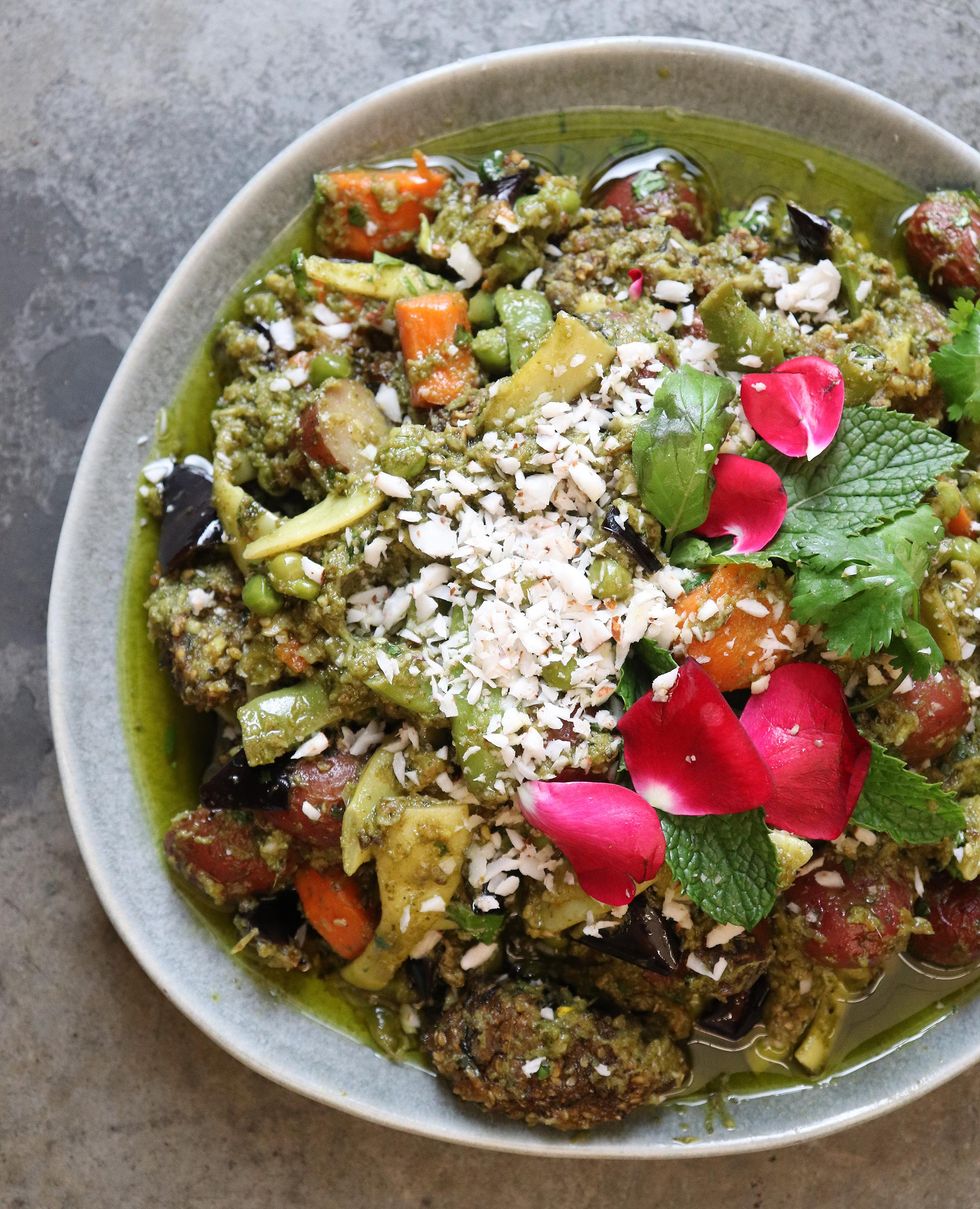 Oondiya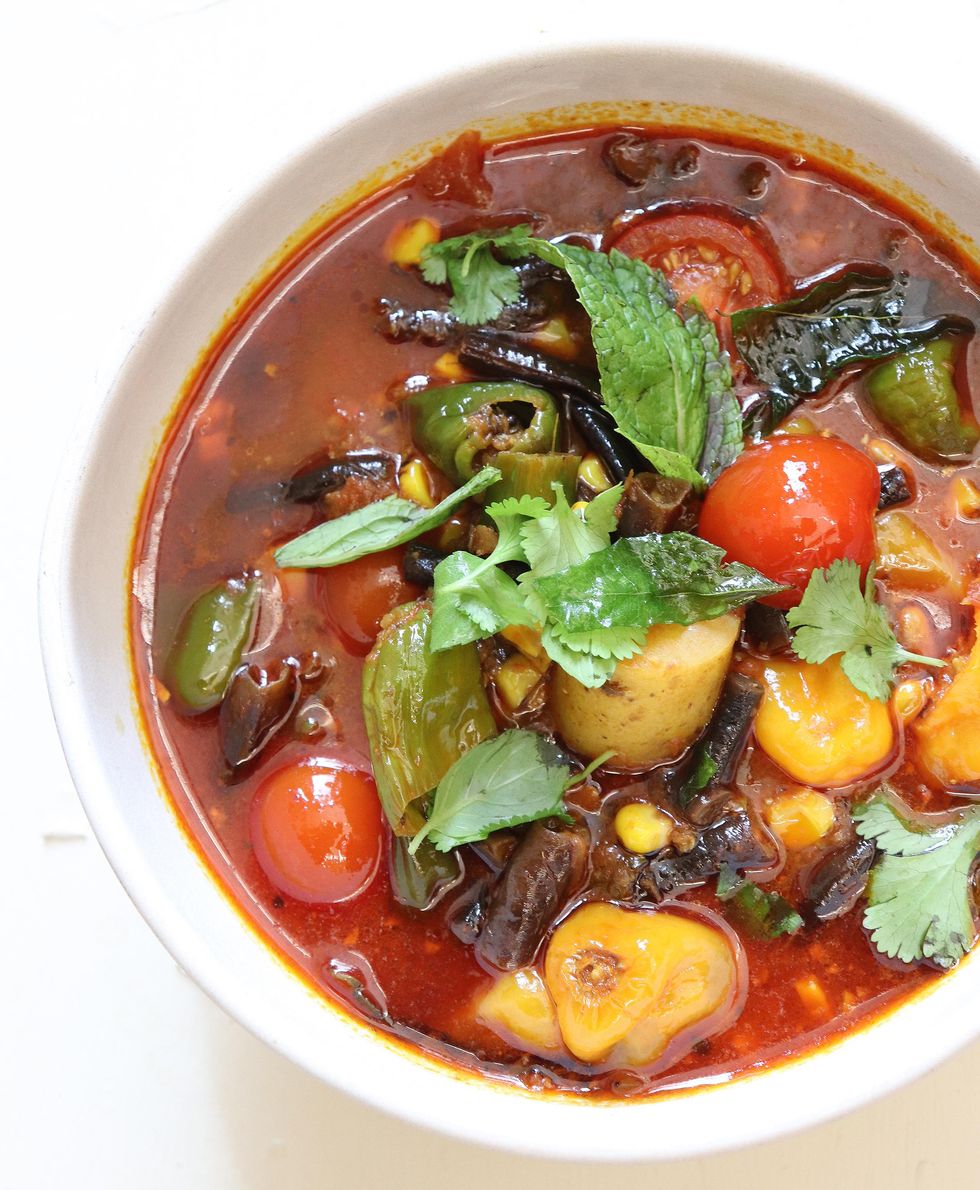 Vegetable Curry
"For me," she added, "vegetables are at the center of the plate."
The new rotating, evolving menu will include dishes that the chef is personally enjoying and cooking at home. Think Market Curry, a light veggie-broth-based curry loaded with local vegetables — and the Oondhiya, a vegetable curry famous in India's Gujarat region that's made with flat green beans, eggplant and baby potatoes. There will also be Slum Dogs with Chickfu wieners, tomato-tamarind chutney and green masala.
Upstairs at the Bake Lab + Shop, guests will find a "tangy" Breakfast Salad with greens and traditional poha, which is rice flakes with roasted potatoes, said the eatery — and crispy Cauliflower Manchurian in soy tomato sauce. Bake Lab's Pickled PB&J on sourdough will have peanut butter, local jam and spicy mango. Gluten-free "dwaffles" made with dosa batter will also be on offer.
The point is not to avoid meat, but rather to celebrate vegetables. "What's so beautiful about vegetarianism in India is that they are not even trying to make a meatless meal look or taste like meat," said Jaisinghani. "The meal should be triumphantly vegetarian: hearty, appetizing, nutritionally well-balanced and satisfying with a flair of its own."
Food