New Porsche Dealership's Grand-Opening Bash Shifts the Social Season into High Gear
Daniel Ortiz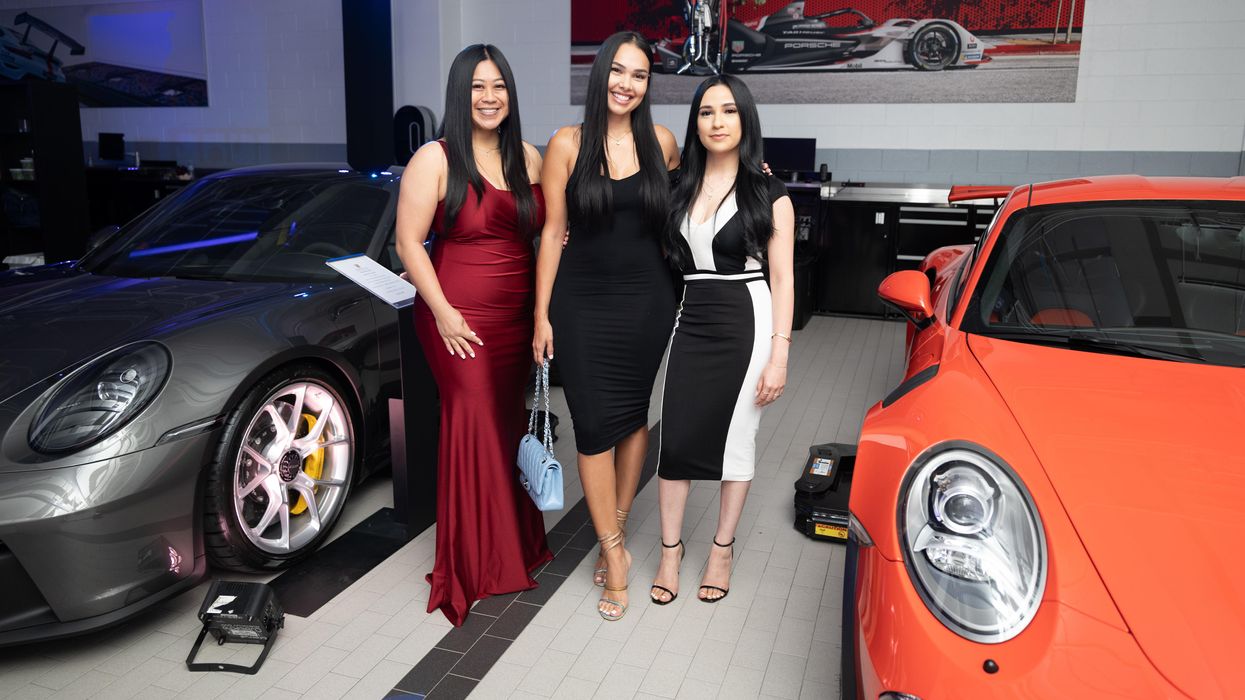 AUGUST IS HERE, and while the social season is still a ways away, some revelers kicked things into gear early at the grand opening of Porsche River Oaks.
---
Located on Greenbriar at 59, the two-story, 40,000-square-foot dealership — one of the country's largest — opened its doors for hundreds of Houstonians who were greeted with flutes of Veuve Clicquot topped with sugar cubes touting the Porsche logo. Many raised a glass for the 360 photo booth and posed for photos in front of the glittering step-and-repeat before heading into the main event.
On the first floor, partygoers encountered entertainment in the form of musicians, motion-tracking and interactive art installations, and a cocktail-chemistry station serving drinks in glasses that looked like tailpipes. There was also a pop-up nightclub carved out of the dealership's shop, boasting more bars and motion-activated elements — and bumping music, obviously. Country singer Clint Black also performed a surprise set.
Upstairs, the music, courtesy of a "rockestra" trio, lent a different feel. Bites included truffle-topped pastas, fresh salads and more from Monarch Hospitality. And Porsche's Fitting Lounge, where car-buyers customize their rides down to the shift knobs, was on this night a makeshift watch boutique showcasing Porsche timepieces. Throughout the space, vintage and collectible vehicles were parked, as were sculptures by Johans Lamic, who uses the iconic 930 turbo spoiler in his art.
The event, executed by Deborah Elias and her team, concluded with the distribution of pina-colada popsicles — a perfect way to keep guests cool on this August night. Spotted in the crowd: Roger Clemens, Brian Ching, newscasters Jennifer Reyna and Miya Shay, and Porsche execs Kjell Gruner and Jeff Dyke.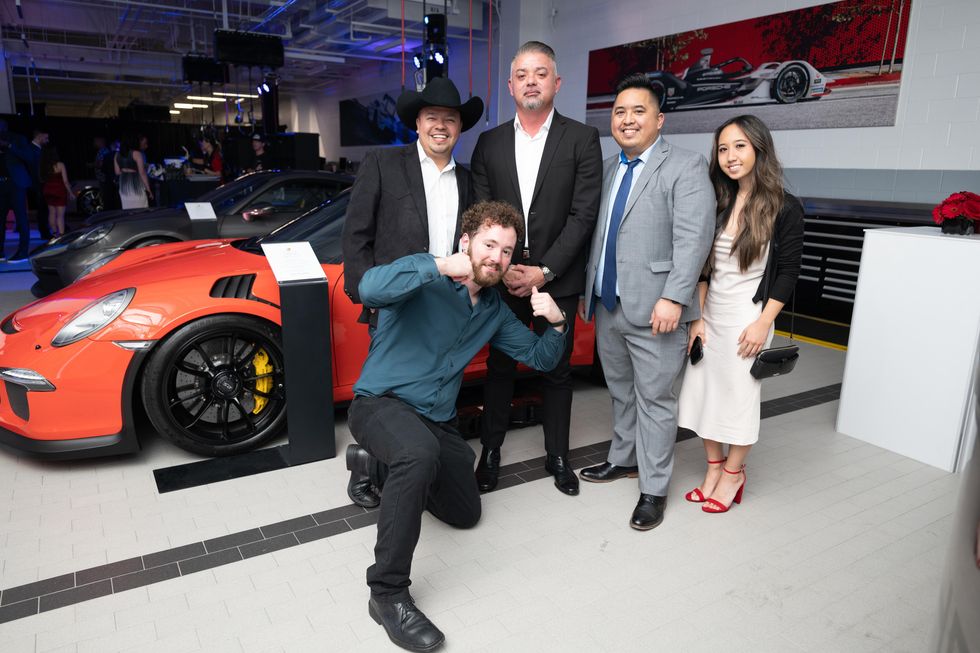 Jose Muñoz, Rambo Fiorotto, Ricardo Fojas, Jason Sarmiento, Jules Sarmiento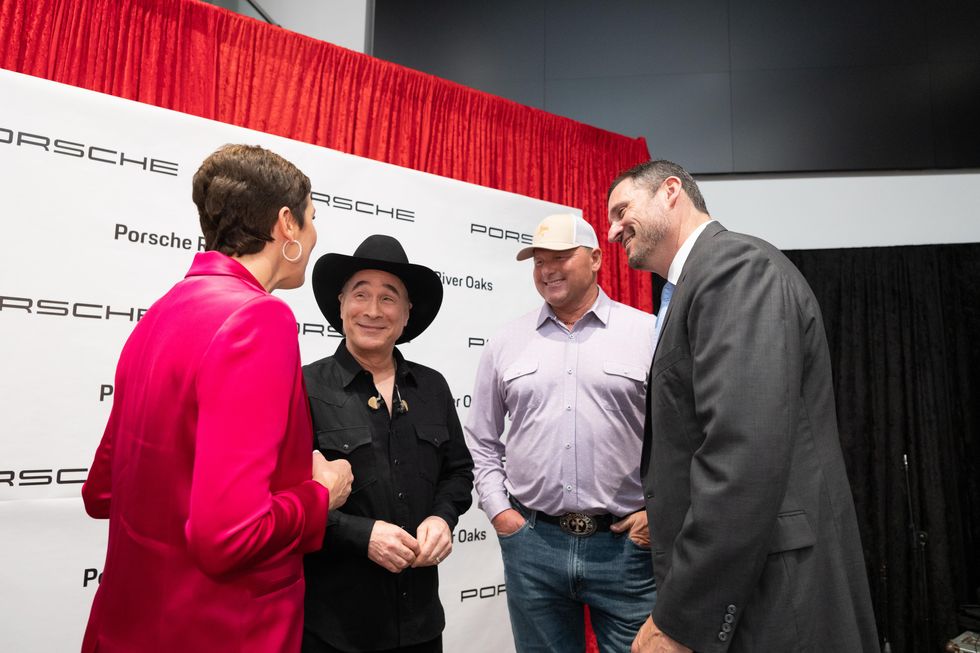 Jodi and Jeff Dyke with Clint Black and Roger Clemens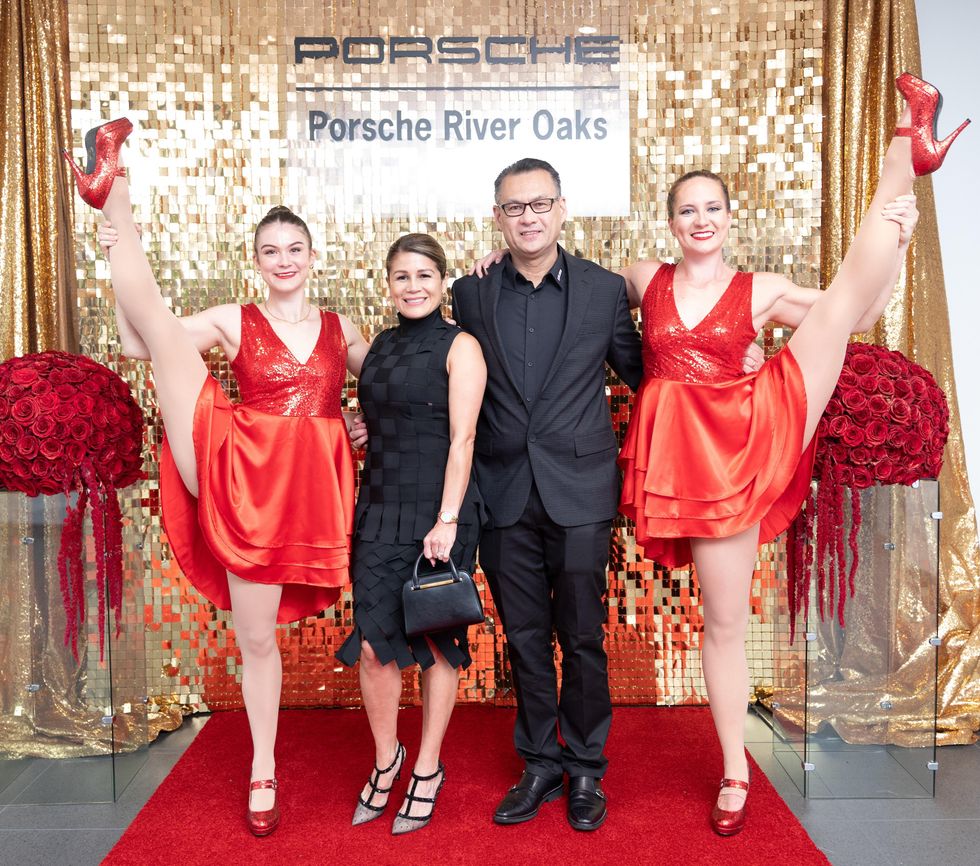 Anna and John Reger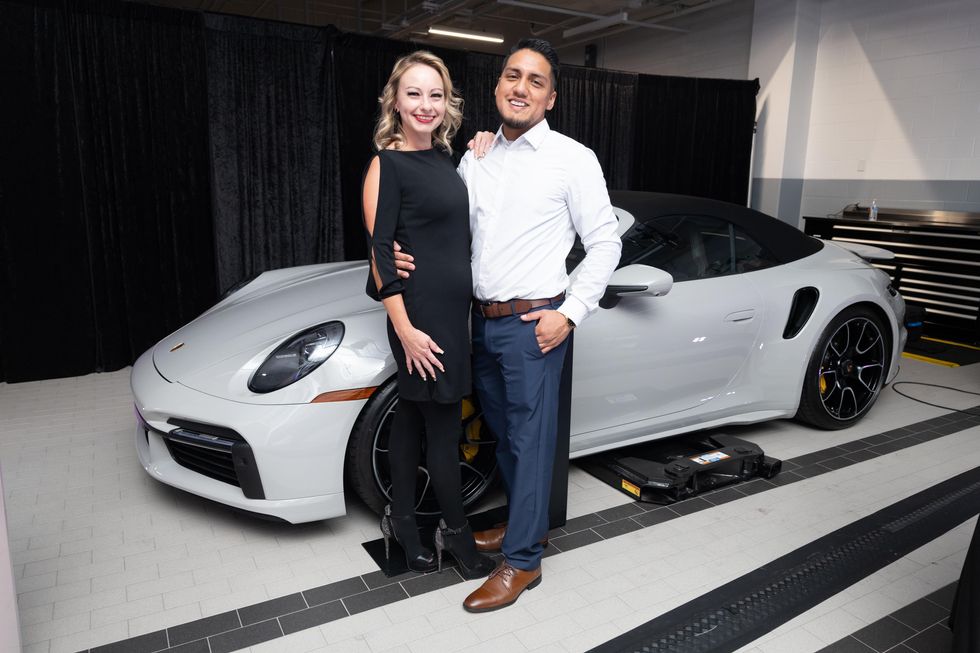 Christine Tennant and Cesar Lopez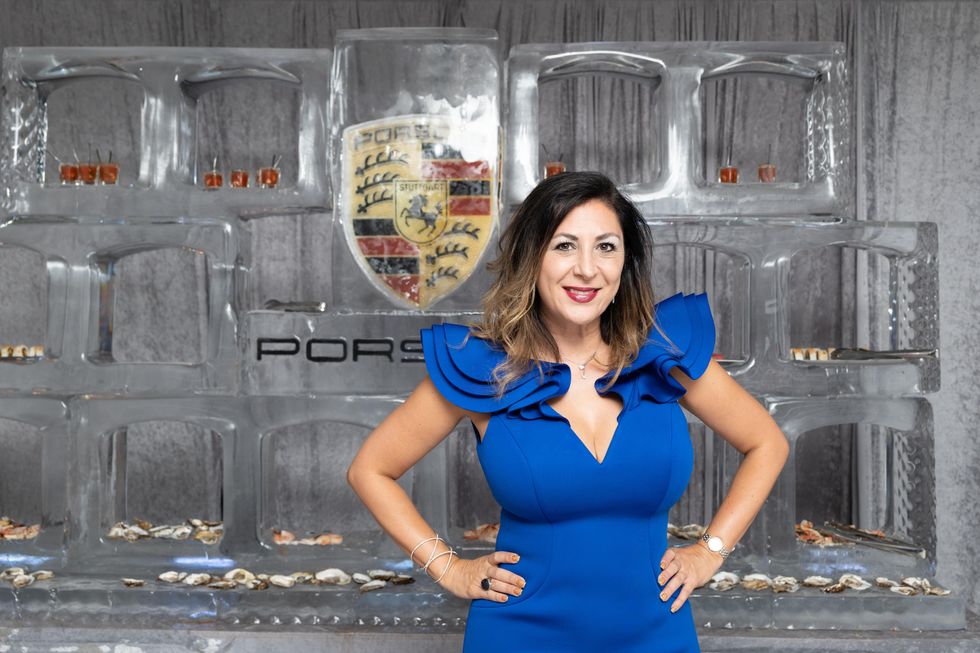 Deborah Elias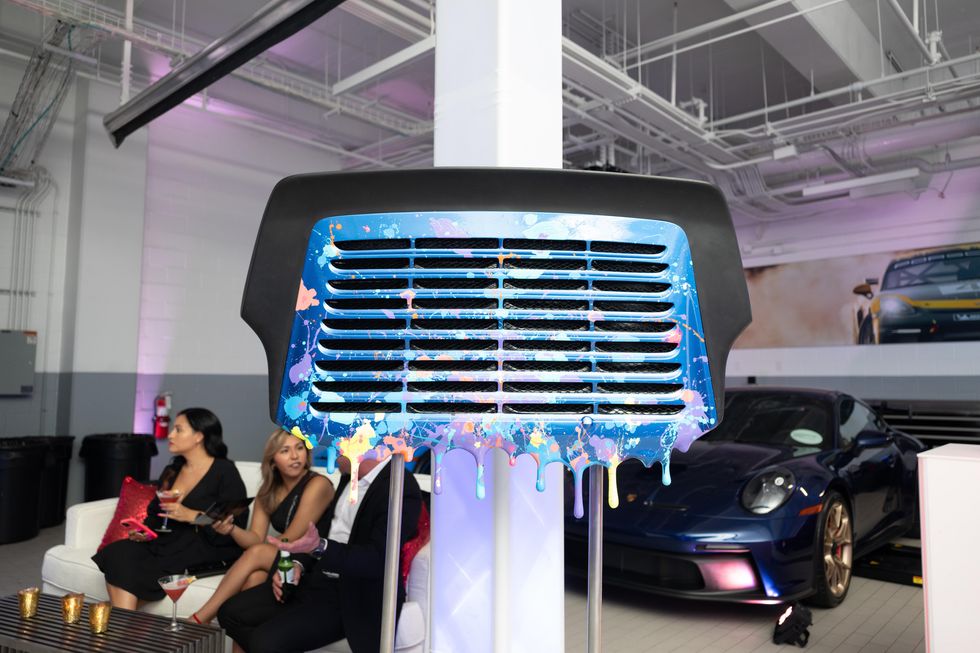 Art by Johans Lamic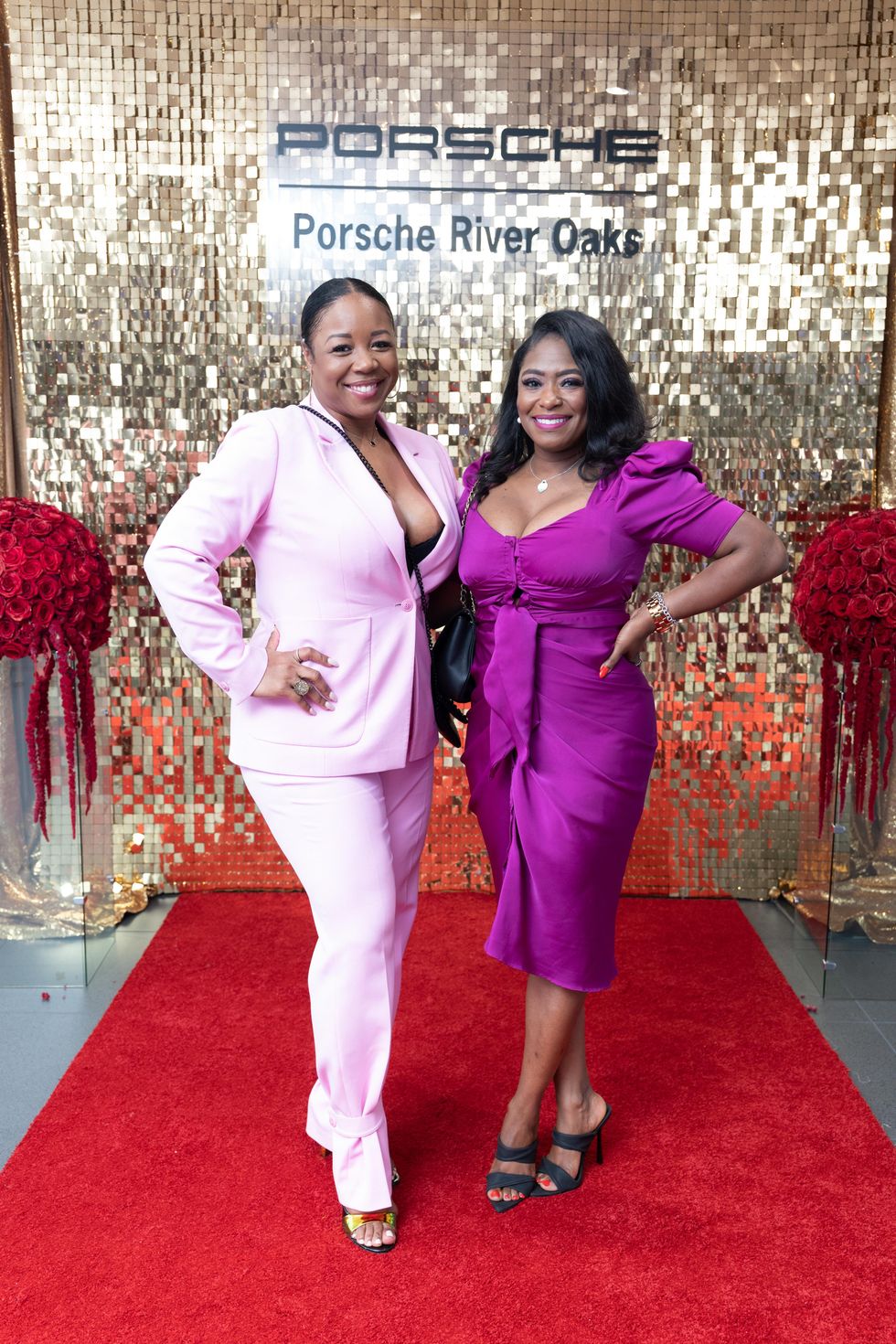 Tamara Washington, Cheri Green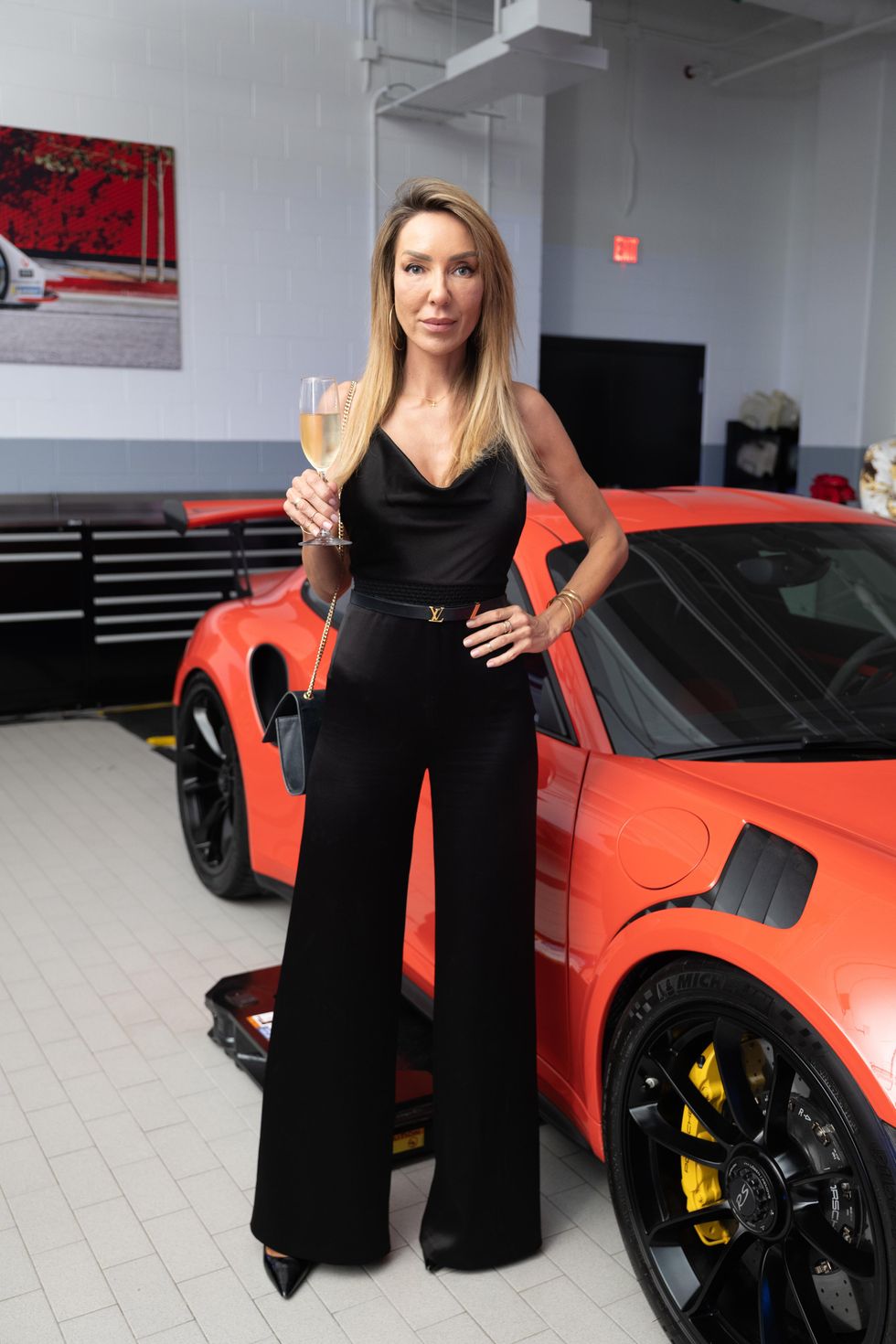 Susan Frania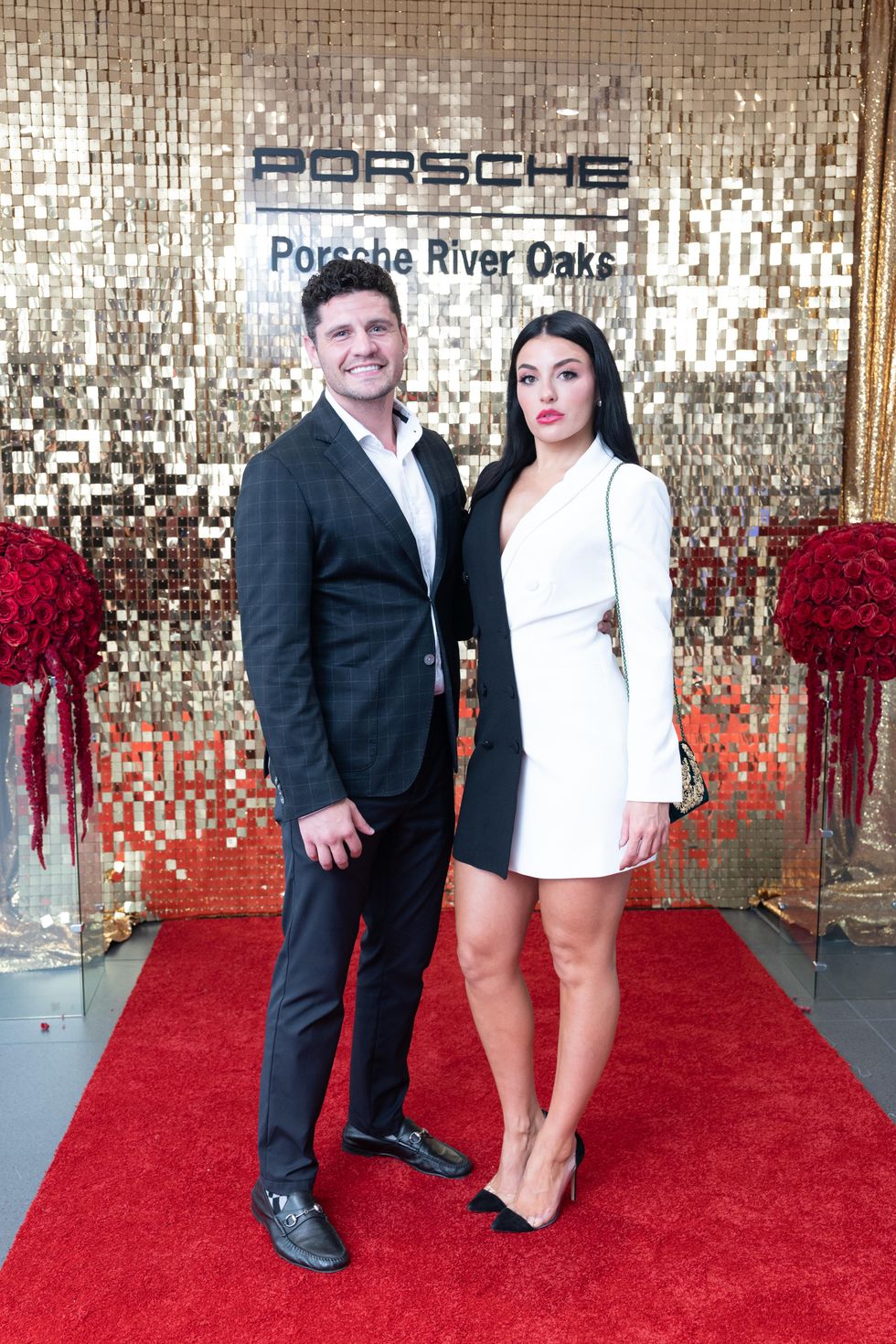 Ramzi and Alex Reda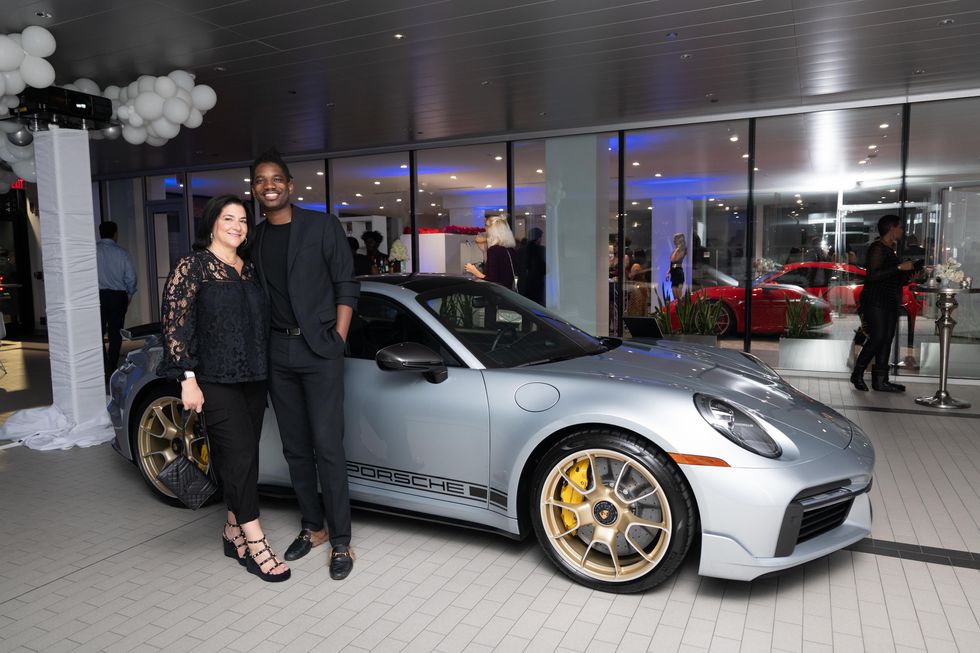 Lisa Gochman, Dominque McGhee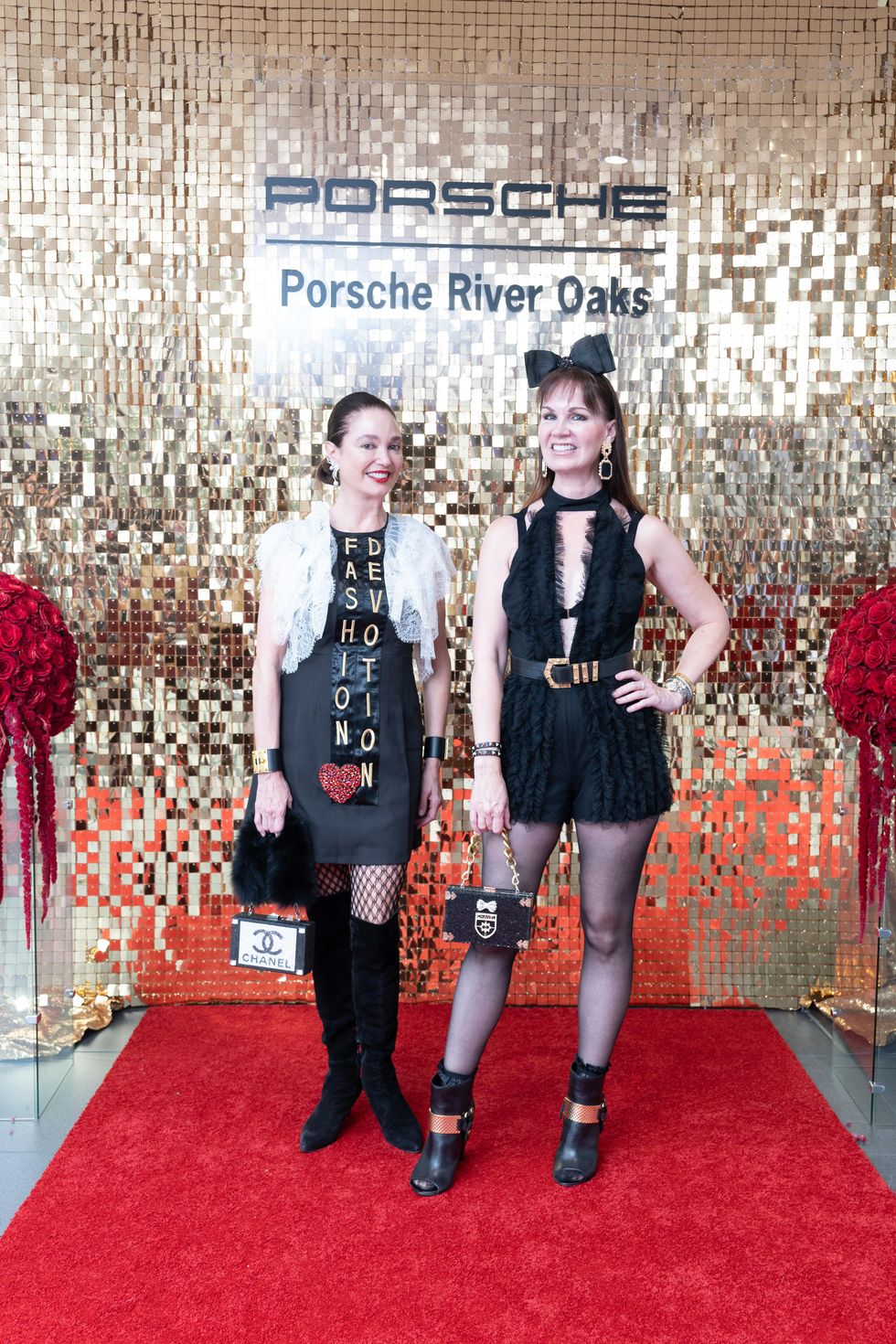 Maria Bassa, Beth Muecke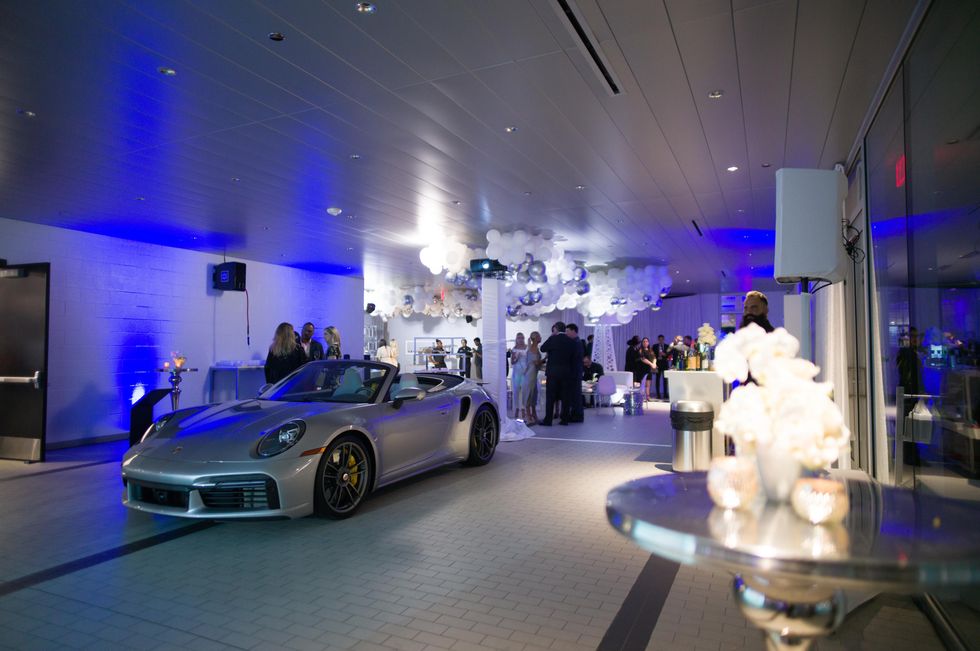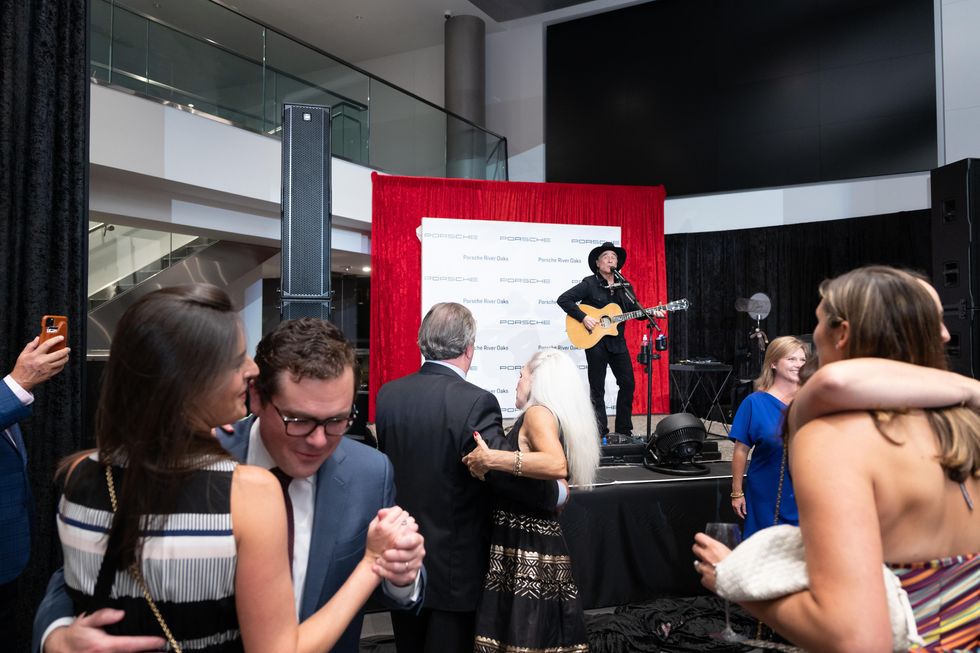 Clint Black performing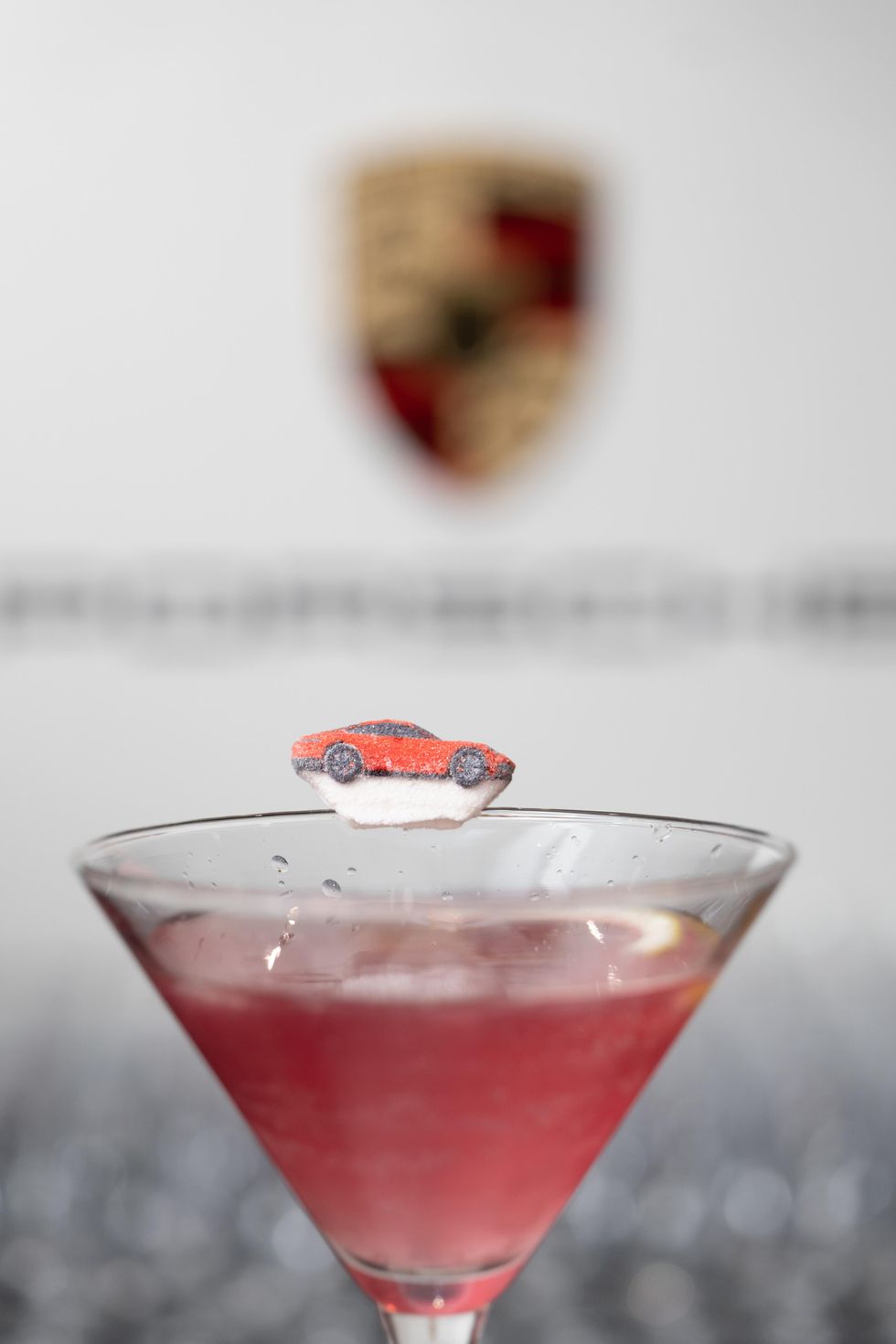 People + Places