Simone Biles Makes New 'Vogue' Cover
Beautiful shoot, which took place in town of Spring, was originally intended to tout 2020 Olympics.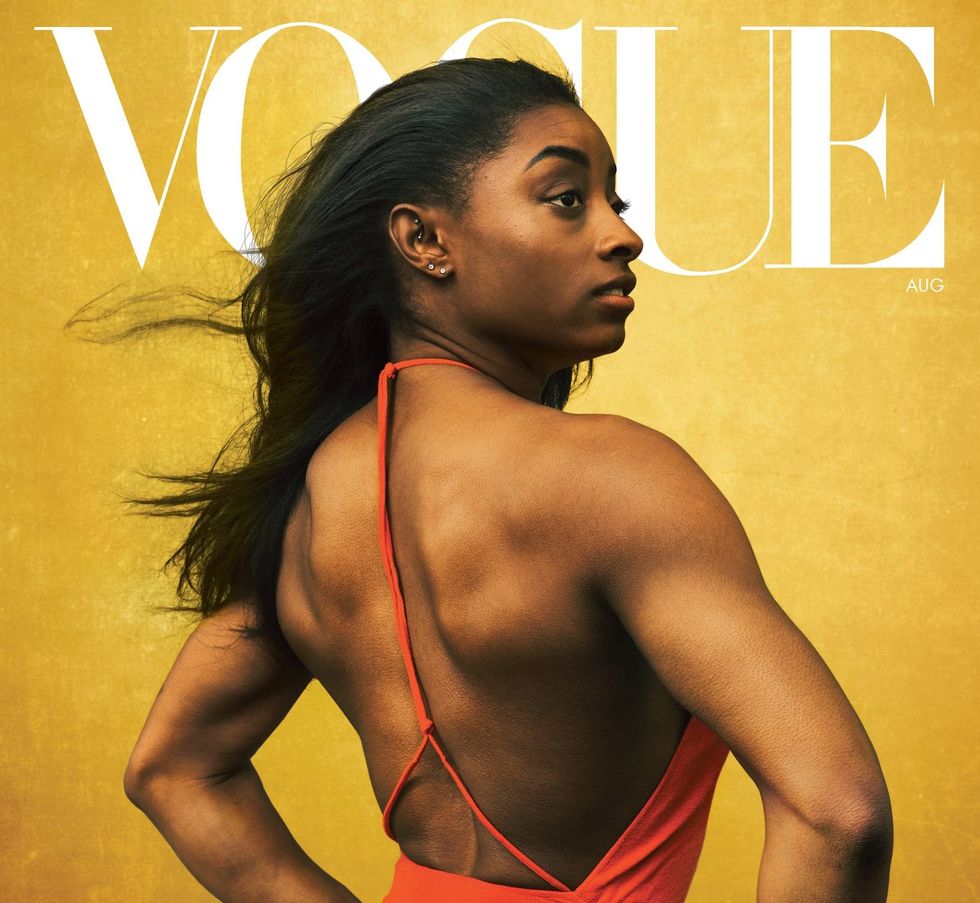 Houston's hometown heroine, gymnastics great Simone Biles — who was on track to become the medal-winningest Olympian ever when the 2020 Olympics in Tokyo were postponed till next year due to the coronavirus pandemic — has stuck a landing on the August cover of Vogue. The fashion magazine also put out a separate digital-only cover featuring Biles.
---
The photos, taken by the famed Annie Leibovitz, took place in the Houston suburb of Spring in February. Biles was intended to grace the cover of a pre-Olympics issue earlier this year, said Vogue on its Instagram page.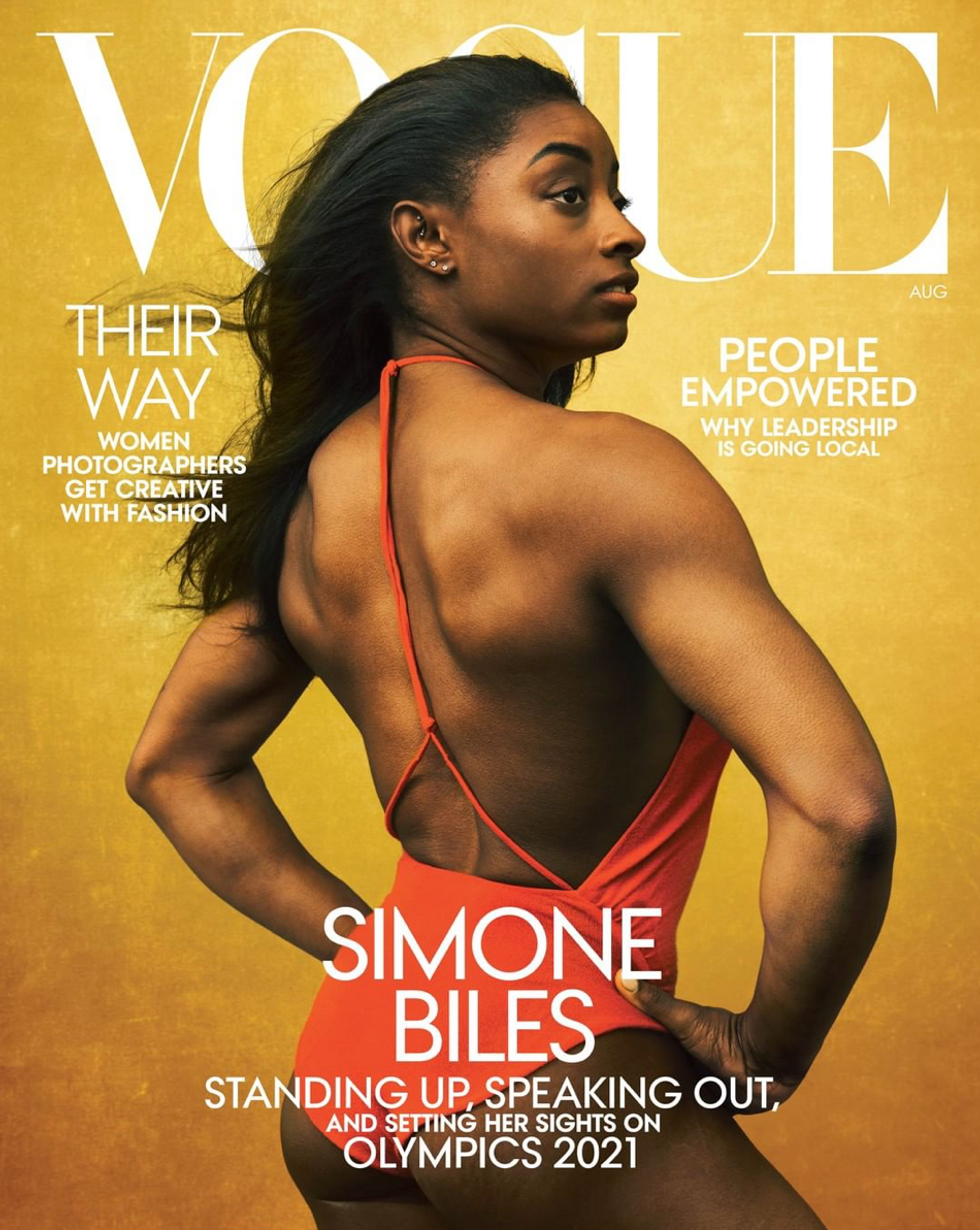 'Vogue' Print Cover
In her interview with the mag, Biles says she was "torn and broken" when she learned the Games were postponed, although she agreed it was the right call. She says her workouts were totally upended by the Covid lockdown, and that she even considered not competing in 2021. But eventually she chose to stay the course, and she picked her training back up, in a makeshift way for a while — with online "twerking" classes, and Zoom training sessions with coaches, among other efforts. Recently, more typical training and practice sessions have resumed.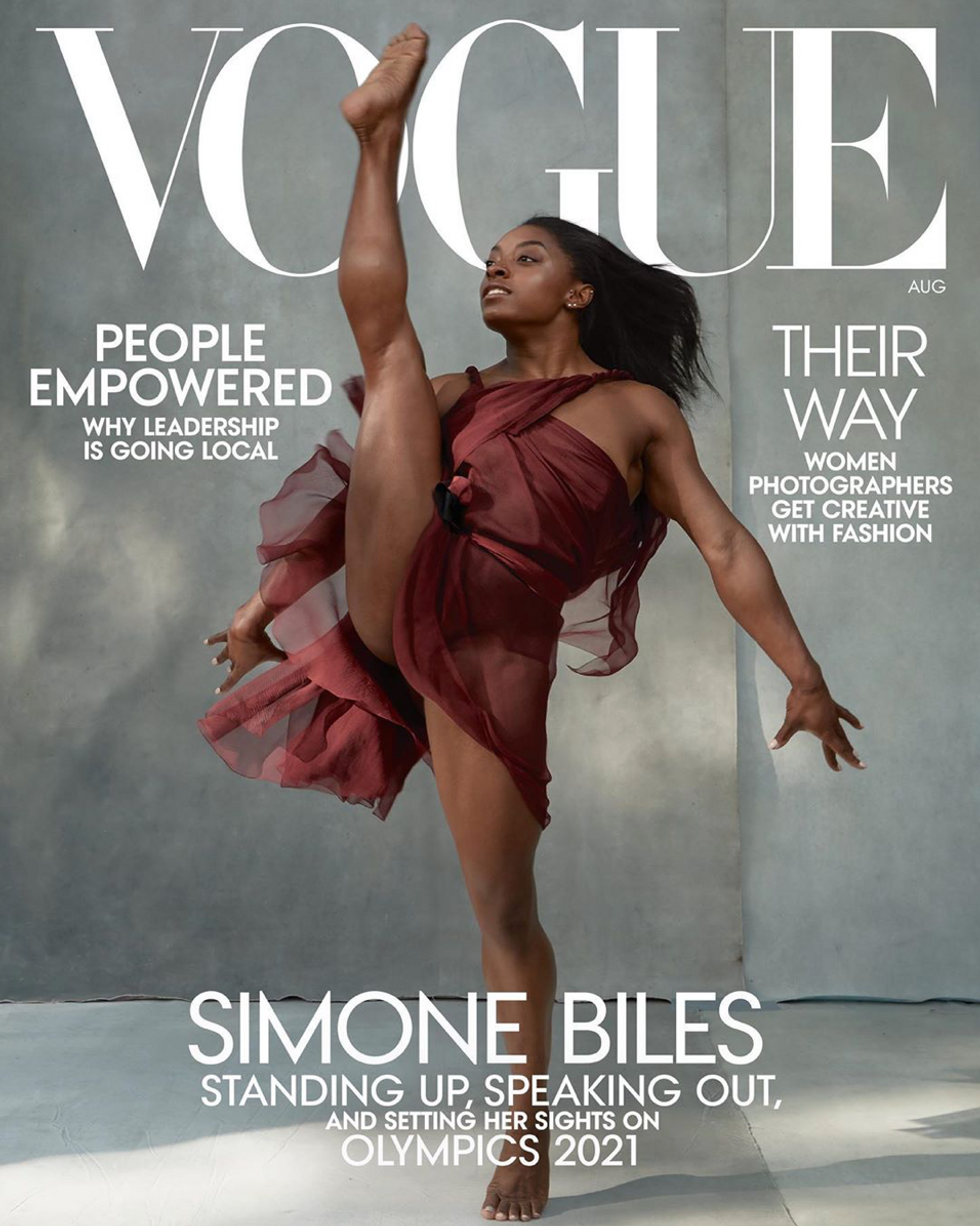 'Vogue' Digital Cover
The athlete also speaks out on the racial unrest sparked by the killing of Houstonian George Floyd at the hands of Minneapolis police. "We need justice for the Black community," she tells Vogue. "With the peaceful protests it's the start of change, but it's sad that it took all of this for people to listen. Racism and injustice have existed for years with the Black community."
Biles is currently the most decorated U.S. gymnast of all time, with a total of 30 Olympic and World Championship medals. She is a five-time all-around world champion. Legendary gymnast Mary Lou Retton, who also lives in Houston, has called Biles "the greatest gymnast ever."
Style