Splash Town
If you haven't been to Galveston in recent months, you're missing out. Here's what's new on The Island.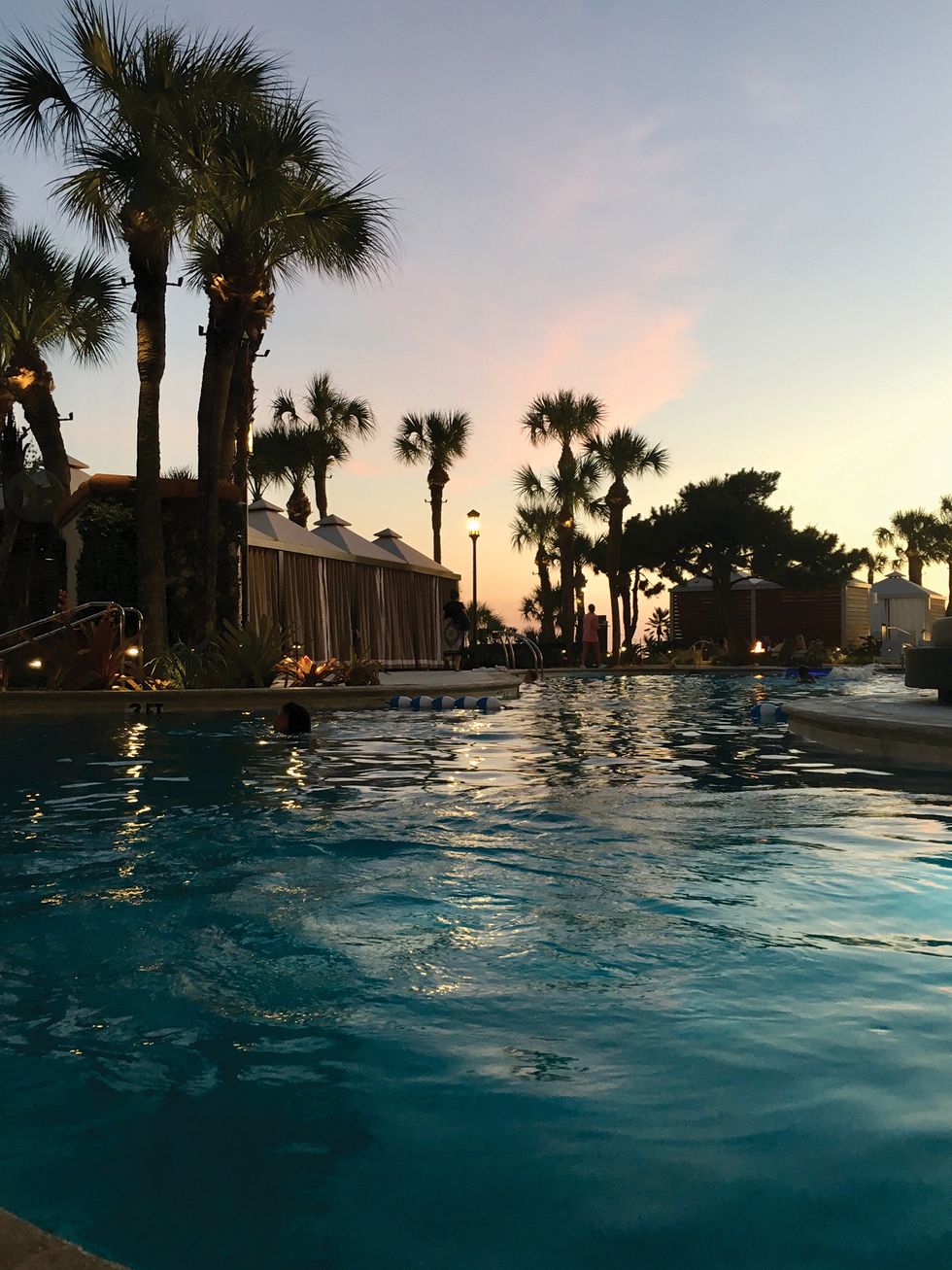 It's not an unexpected destination for Houstonians. But Galveston, with a uniquely charming appeal catering to all sorts of vacationers, is worth revisiting this year.
---
For those seeking sun and relaxation, The San Luis Resort is a perennial fave. A newly renovated pool area dubbed The Cove wraps around the front of the resort, overlooking a manicured strip of beach. Music — top-40 hits during the day, vibey electro-jazz tunes at night — is pumped throughout The Cove, which touts fire pits and a swim-up bar, at which one might enjoy fish tacos and a fruity cocktail. Bordering the pool are a series of private cabanas, available for rent and including flat-screen TVs, cold bubbly and ceiling fans — for those steamy summer days when the sea breeze doesn't quite cut it.
Meanwhile, many visitors like to kick back with a cold beer — and there's plenty of that on the island. A craft beer scene perfectly suited to a beach town is burgeoning, with places like colorful brew-pub Beerfoot and Galveston Island Brewing Company opening in recent years. Devil and the Deep Brewing(2425 Postoffice St.) is the latest brewery to bow. Its prime spot on quaint Postoffice Street is dog-friendly and centrally located.
Not far from Devil and the Deep is a slew of quirky specialty stores, many of which opened post-Harvey, offering a more traditional tourist experience. There are plenty of silly gift shops with flimsy bikinis and sunscreen galore for cruise passengers, but places like Relax Life Wear (2418 Strand St.), newly opened with high-end outdoor apparel and shoes a la REI, are a nice addition to the mix.
New spots emanating with authentic island life are, too. One block of Market Street has been rebuilt in French colonial style, with pastel buildings and pretty terraces. Nearby, year-old Galveston Coffee Roasters (532 23rd St.) serves various blends of beans, all roasted by the owners. And the Vinyl Radio Skate Shop (2206 Church St.), which opened in December, is a fun spot to kill an hour or two; a radio show is broadcast in-store among the skateboards and cubbies full of records that favor obscure '70s and '80s rock. The owner, Chris, is friendly and laid-back — and welcomes Houstonians with open arms. "Hey, this is pretty much your backyard," he says. "Come back any time."
Food+Travel