Travel News: Wait Till You See this Spaceship-Looking New Hotel and Spiritual Center in Peru!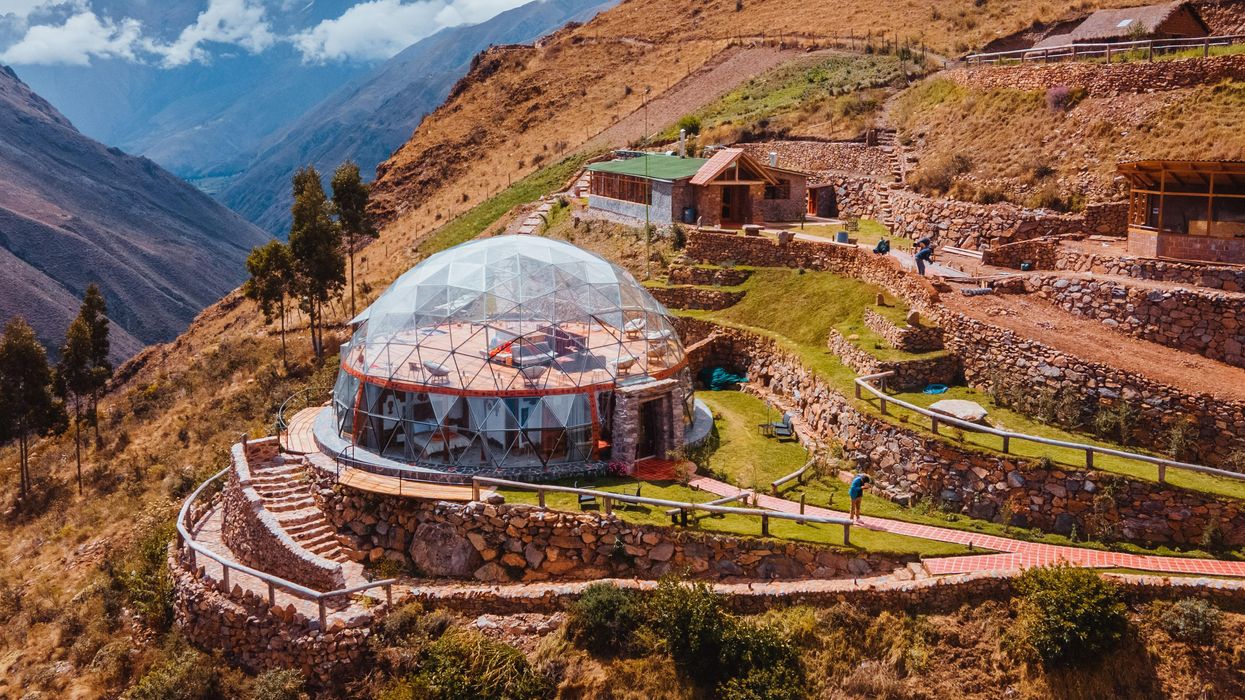 A MIND-BLOWING boutique hotel has just opened in Peru. Wait till you see the photos!
---
In the region known as the Sacred Valley, between Cusco and Machu Picchu, the architecturally spectacular StarDome Peru — it looks a bit like a crystalline spaceship perched dramatically on an Andes mountainside — has opened. It began taking reservations two weeks ago.
"Co-founded and run by the local indigenous Quechuan community, StarDome Peru provides curious travelers with firsthand cultural immersions and transformational experiences led by locals," boasts a rep for the property. "The purposeful and versatile property is the epitome of rugged luxury, where heated marble floors and handmade ceramic bathrooms are contrasted by an ultra-remote location only accessible through a private road and a staff that, while enthusiastic to serve, is 100 percent local with no prior hospitality training."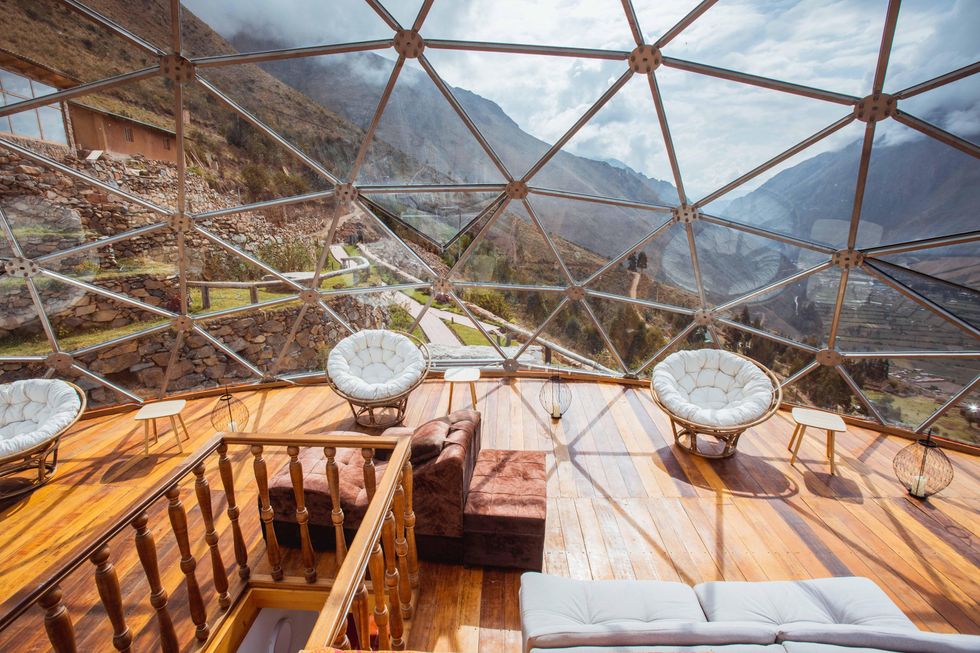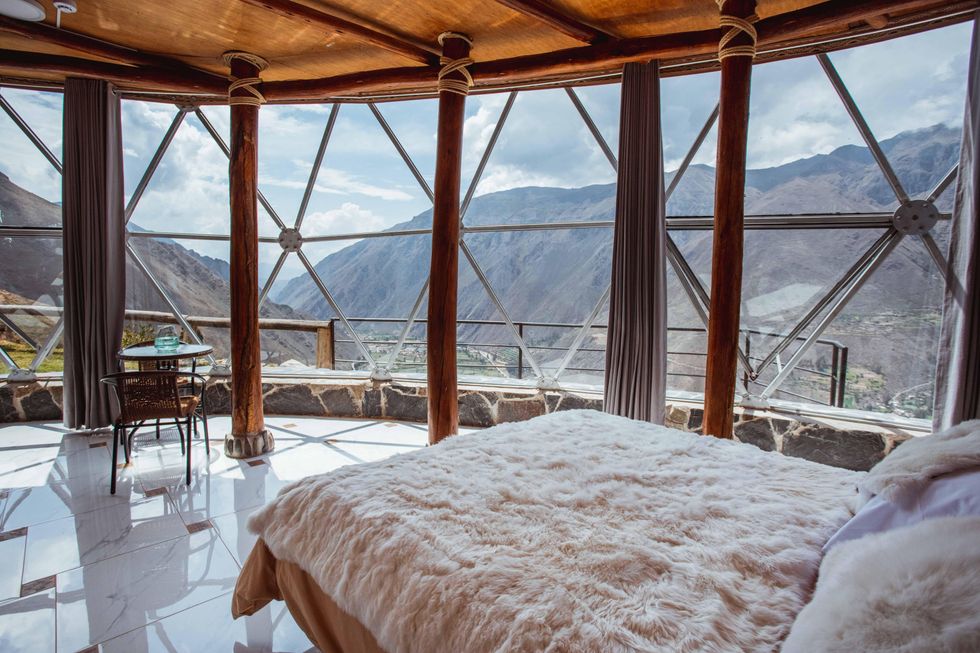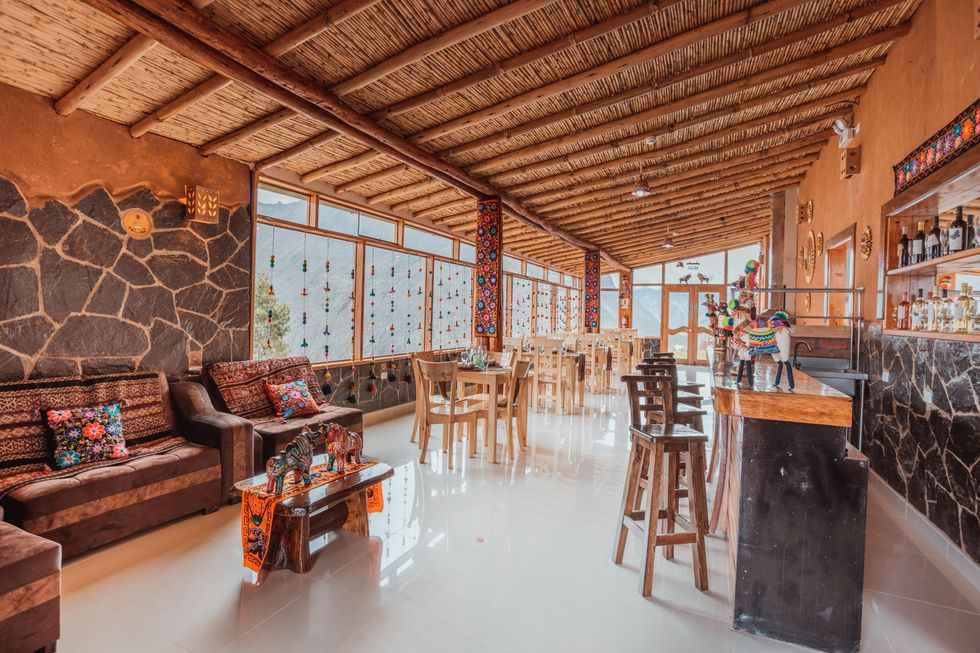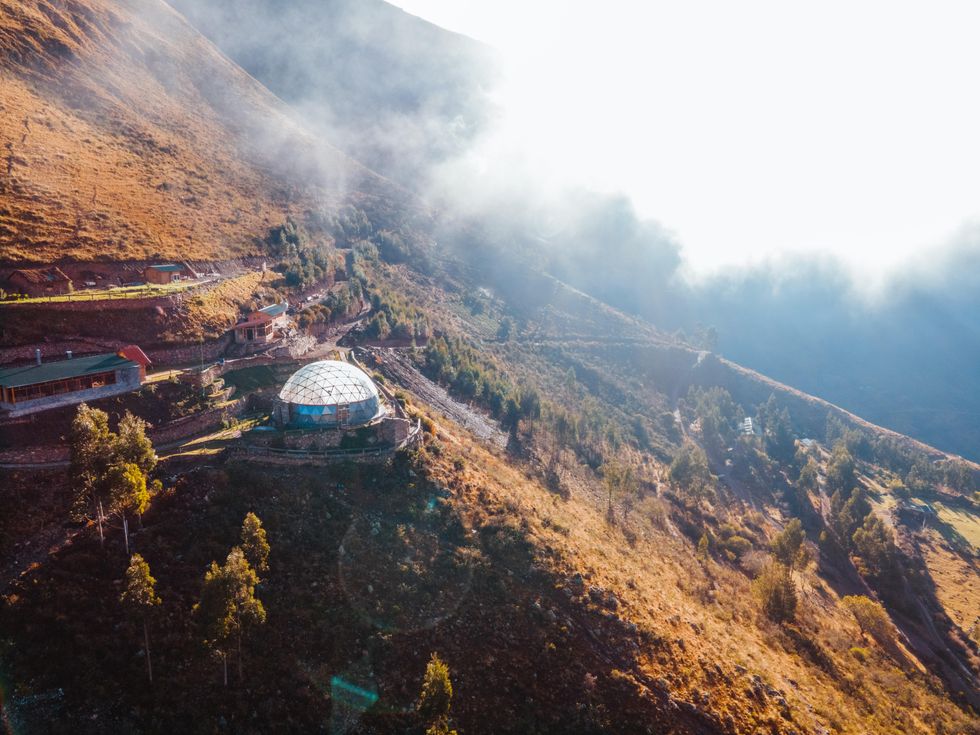 The rep adds that the hotel offers "spiritual encounters for those seeking not just to travel, but to heal."
StarDome's so-called geodesic dome houses five guest suites with floor-to-ceiling glass walls and vivid views of the valley. The Royal Apu Suite towers above StarDome in a stand-alone cabin. Unique touches in each suite include stone showers with tilling by the world-renowned Peruvian ceramicist Seminario.
The hotel's backstory is a compelling one, spun from the personal journey of a Toronto lawyer and wellness entrepreneur Bob Berman, who search for meaning and peace after losing his wife to cancer led him to Peru.
Berman was so moved by the beauty and energy of the place, and the teachings of a shaman he met there, he decided to make it his home, which in turn has become StarDome. The idea, notes a rep for the hotel, is to "focus on celebrating indigenous roots, honoring cultural traditions and beliefs, and connecting travelers with the energies that radiate through the Andes Mountains."
Wellness+Giving Back