Alley's First Live Show Post-Covid Fittingly Speaks to Community, Culture and Complexity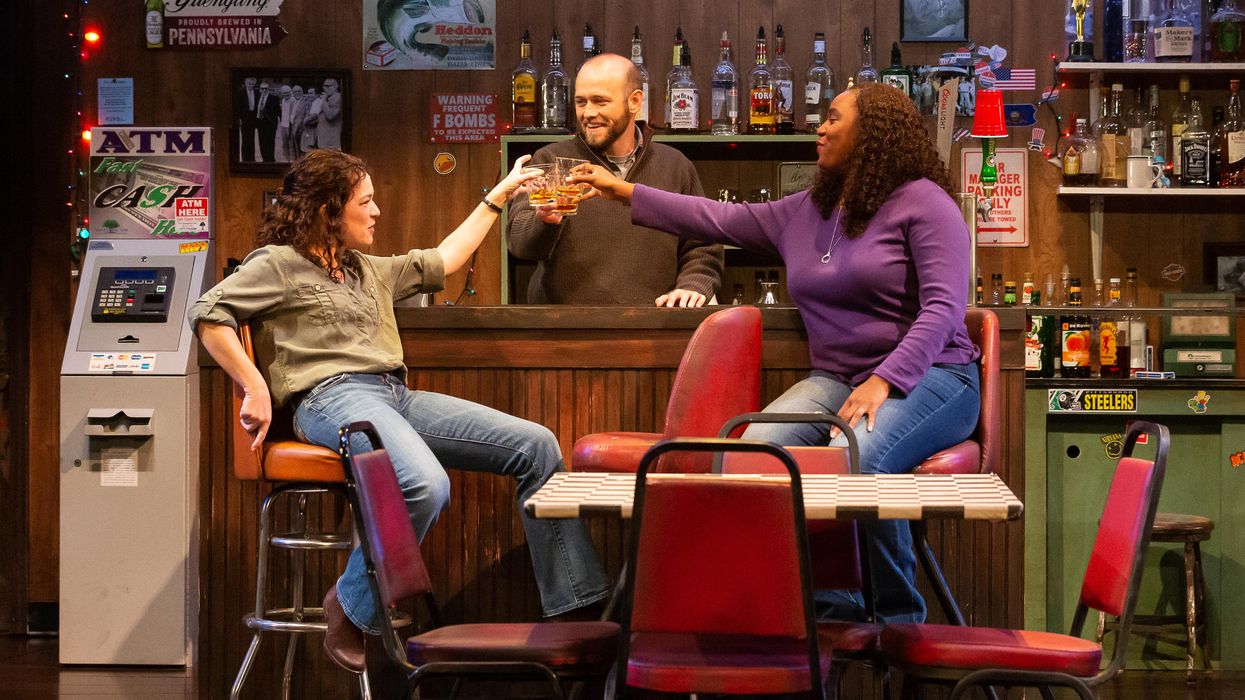 During the worst months of Covid-19, Houston's Alley Theatre embraced the potentialities of online technology to present such beloved classics as Medea and what we described as a delightfully "meta" version of A Christmas Carol.
---
Now, after 19 months with zero live performances, the Alley has launched its post-pandemic 75th-anniversary season with Lynn Nottage's Pulitzer Prize-winning play Sweat, which runs through Oct. 24 in the Hubbard Theatre. Directed by Alley Theatre Artistic Director Rob Melrose, with The Ensemble Theatre's Artistic Director Eileen J. Morris on board as Associate Director, Sweat is a "triumphant return" of the emotional wallop only live theater can bring.
Sweat tells the story of three working-class women who find themselves forced out of the steel factory where they have worked and enjoyed each other's friendship for over 25 years. The play explores how economic hardships can rupture friendships along racial lines, and speaks to what Nottage describes as "the complexity of this multicultural country we live in." Despite its challenging subject matter, the play is not without humor, and the Alley website even provides links to two Spotify playlists, one for 2000 and one for 2008, the two tumultuous years in which Sweat takes place.
The cast includes six of the Alley's Resident Acting Company members: Elizabeth Bunch as Tracey, Dylan Godwin as Jason, Shawn Hamilton as Brucie, Chris Hutchison as Stan, Melissa
Pritchett as Jessie, and David Rainey as Evan. They are joined by Derrick J. Brent II as Chris, Michelle Elaine as Cynthia, and Luis Quintero as Oscar.
Since winning the Pulitzer Prize for Drama in 2017, Sweat has toured widely, and resonated with audiences across the U.S. and overseas. As Morris says, "Sweat boldly captures the story of a multi-cultural community that similarly reflects the diversity of Houston. I hope through this play, audiences come together and see the shared human experiences we all face today."
Art + Entertainment