This Week in Art
Great new murals Downtown, a gallery from a Houston art legend, and more!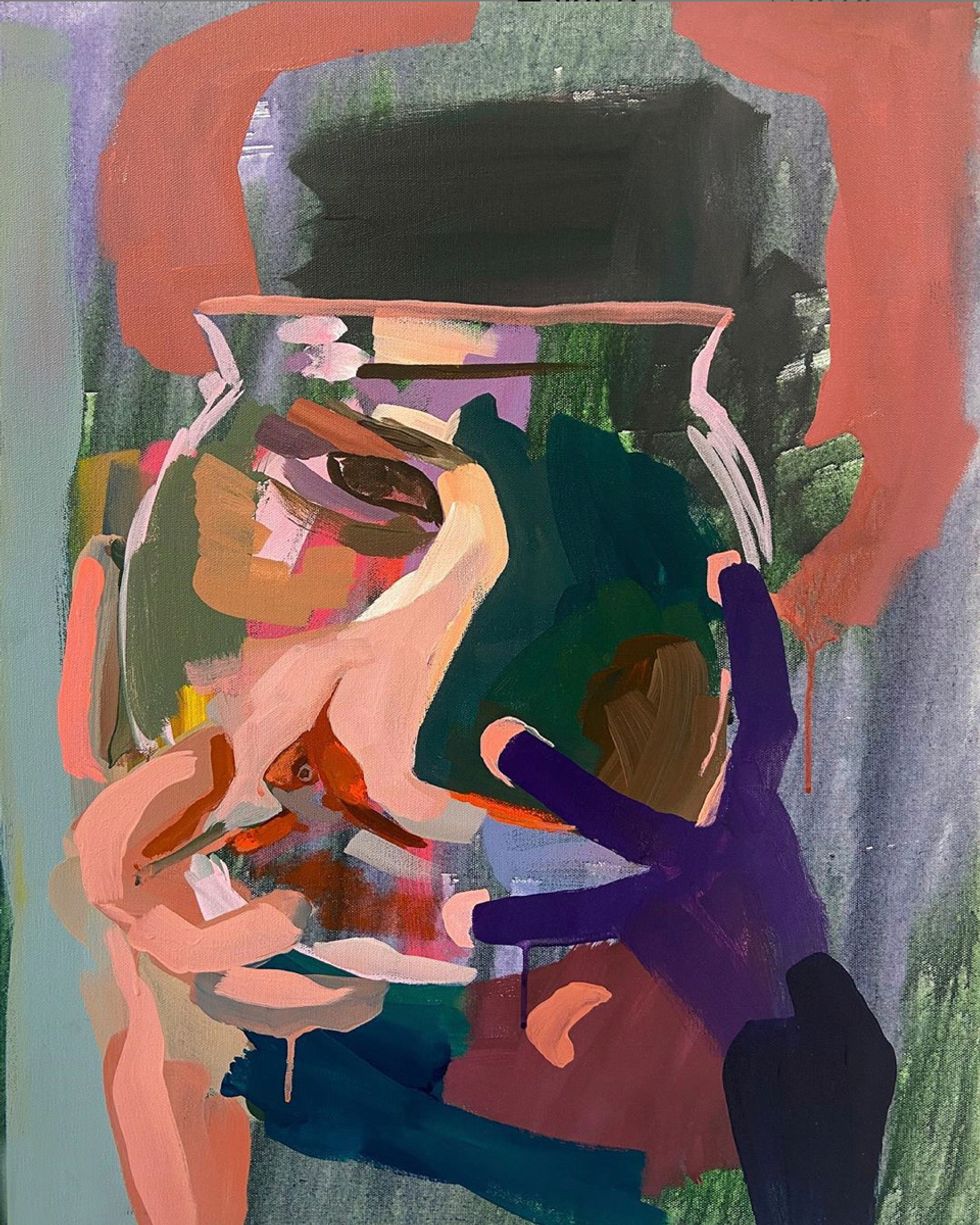 As the city masks up and inches back toward a sense of normalcy, fall — a season typically known for splashy art shows and big theatrical productions — is on the horizon. Here are a handful of inspiring headlines giving Houstonians something to do and look forward to this week.
---
New WindowWorks Initiative Makes Downtown Feel Alive Again
It's a great time to take a walking tour of Downtown, which is still something of a ghost town even as workers begin to trickle back into the office. Helping the area to feel more vibrant is the Downtown District's new WindowWorks initiative, part of its ongoing Art Blocks program. In a partnership with local art-consulting firm UP Art Studio, Downtown District selected 18 Texas creatives to transform vacant storefronts with colorful, large-scale murals. We love "Feels Like Summer," by H-Town street artist extraordinaire Dandee Warhol and Marjon F. Aucoin, at 1313 Main, and the former Sakowitz building next-door, which is outfitted in a whimsically colorful depiction of city landmarks — from the Astrodome and NASA to Buffalo Bayou — by Laurence Unger.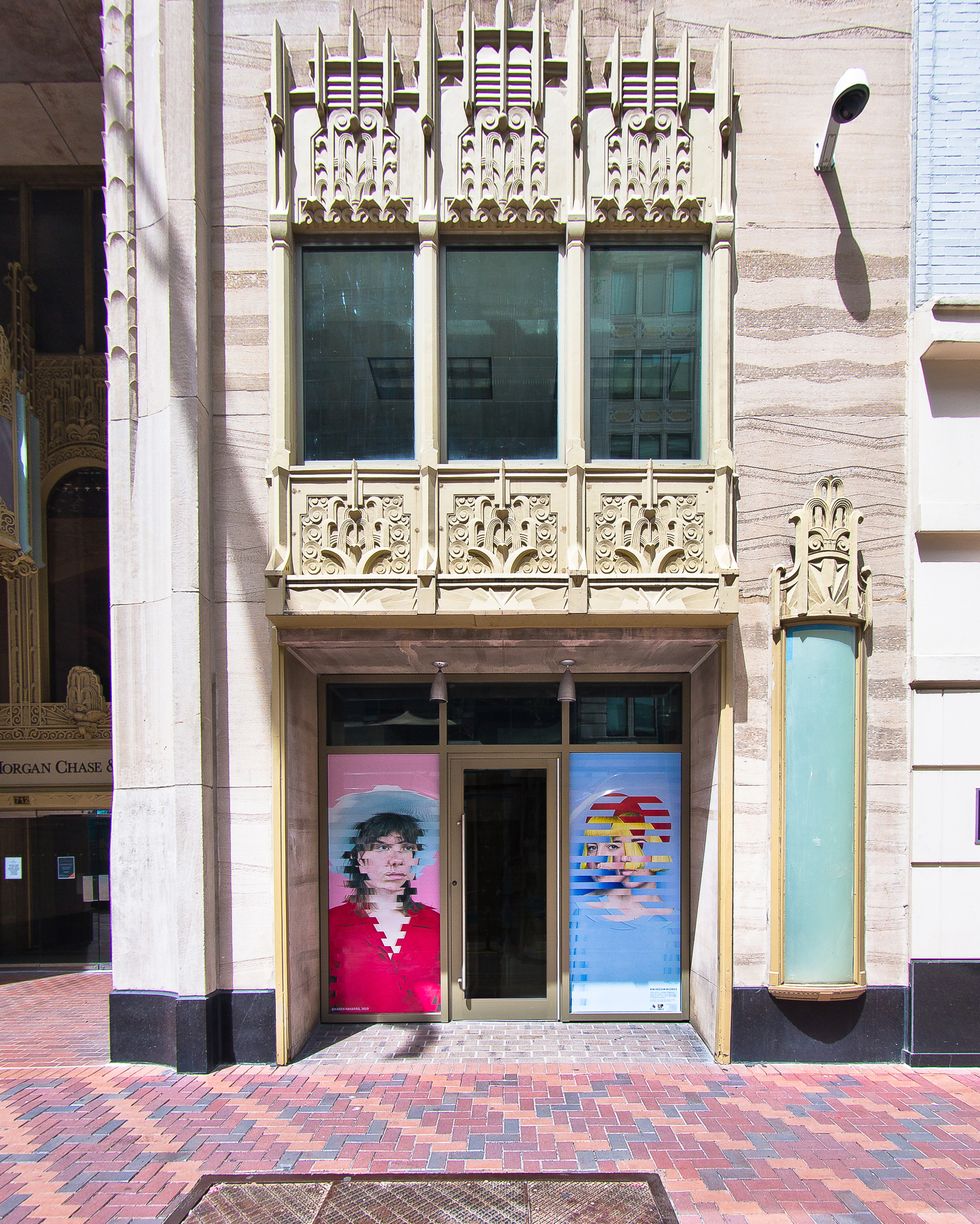 Subject #1 and Subject #11 by Karen Navarro at 712 Main
Bill Arning's Forthcoming Montrose Gallery Promotes "Fearless" Artists
The director of Contemporary Art Museum Houston for nearly 10 years, Bill Arning announced he will soon open his own gallery in the building formerly home to Acadian Bakery in Montrose. Arning's 35-year career — spanning roles at all levels, from administrator to fundraiser and curator to critic — was built upon supporting the ideas and art-makers occupying the feminist, queer, political and "generally fearless" space. Bill Arning Exhibitions (604 W. Alabama St.) mounts its first show Oct. 7, featuring the work of Jerusalem-born, Berlin-based Roey Victoria Heifetz, a transgender woman whose drawings depict the pressures and realities of aging as a female. It is Heifetz's first solo show in the U.S.
Pop-Up and Virtual Exhibits Honor Childhood Cancer Awareness Month
The Faris Foundation — inspired by and named for Faris Virani, who was diagnosed with bone cancer at age 6 and was determined to leave a legacy of art and love — honors Childhood Cancer Awareness Month with a virtual art gallery of 60-plus pieces that contribute to the conversation around the issue. Additionally, Houston muralist Anat Ronen is working on a new installation called "Let There Be Gold" — a pop-up, amorphic art presentation raising awareness for childhood cancer — this weekend, and it will be unveiled upon completion.
Holocaust Museum Houston's Mandel Exhibit Debuts
The U.S. premiere of Mandela: Struggle for Freedom, is on view beginning this week through Jan. 3 at the Holocaust Museum Houston. A timely show celebrating an unwavering defender of human rights, Mandela is a sensory-rich experience, with soundscape, digital media and physical objects. Among other interactive elements, visitors can experience the eight-by-seven-foot prison cell where Nelson Mandela spent 18 of his 27 years in prison.
Online Art Auction Benefits Local Makers, Promotes Affordable Housing
A five-day virtual auction will raise funds for Avenue CDC's mission of building affordable housing and strengthening communities, particularly in North Houston. The annual Art on the Avenue event (Sept. 15-19) features work by more than 250 artists, and offers an in-person, by-appointment viewing option at Winter Street Studios. Proceeds will also benefit the creatives donating their work, as many have been greatly affected by the Covid-19 shutdowns.
AT TOP: Fishbowl 2020 by Adam Lowenbein at Bill Arning's gallery opening this Fall.
Art + Entertainment