Tune In to Kam Franklin's Pro-Voting Virtual Music Fest
Julie Soefer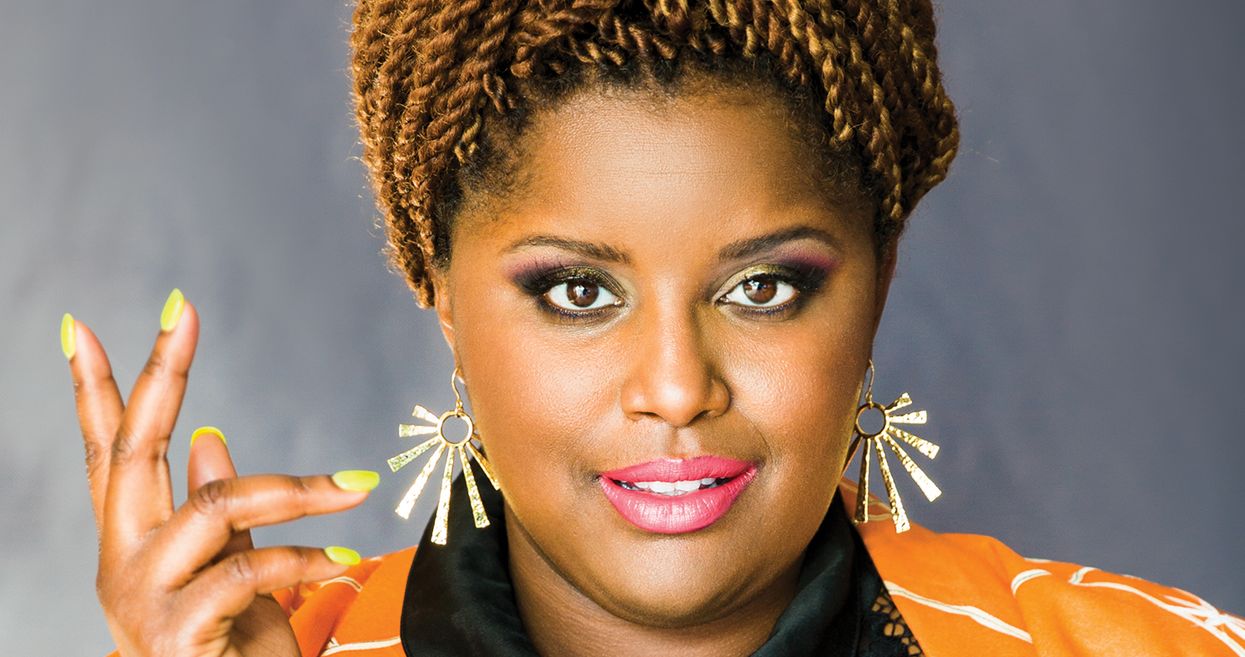 Harris County's record-breaking early-voting turnout is part of a nationwide pattern during this election season — and that's something Kam Franklin wants to celebrate. On Oct. 27, the first-ever Kam Franklin and Friends virtual concert, debuting on YouTube at 7pm CST, doubles as a head-to-the-polls rally.
---
"Years ago, I had a vision to create and curate a music festival that served as an opportunity to launch more independent artists and more southern artists of color making original music," says Franklin, the lead singer of Houston's Gulf Coast-soul band The Suffers. "I would have no limitations to the genre, and I'd work with artists looking to grow and change the world together through the power of music."
Her vision evolved as the pandemic took hold, and will now take place entirely online, exactly one week before election day. It will highlight and celebrate southern music, poetry and the importance of casting your vote. Franklin secured partnerships with HeadCount.org, which helped to register nearly half a million voters for the 2020 election, and Musik Houston, an online arts platform, for the event.
More than 25 artists from all over the region are on board for the free livestream event, including Houston rapper Fat Tony, electro-Cumbia outfit Gio Chamba, and soulful jazz singer Madeline Edwards. Between sets, there will be opportunities for viewers to check their voting status and research polling locations. And a portion of donations from the evening will benefit immigrant-supporting Raices Texas and Shape Community Center in Third Ward.
For her part, Franklin continues to leverage her and The Suffers' growing popularity to champion the city of Houston and causes important to her. "In the past, I frequently brought up the lack of opportunity for independent artists in marginalized communities to people who didn't see or understand where the gap was," she says. "This is me being the change I want to see. Even if this event is just a one-time thing, I feel good knowing that I did it because it might just encourage the next young artist who wants to see a bit more connection, camaraderie, and themselves in their music community."
Check out a Spotify playlist of featured artists here, and tune in on Oct. 27 for the live performances. Official updates can be found via the Musik Houston website.
Art + Entertainment