In San Antonio, a Great — Really! — New Restaurant Has Opened at a Riverwalk Hotel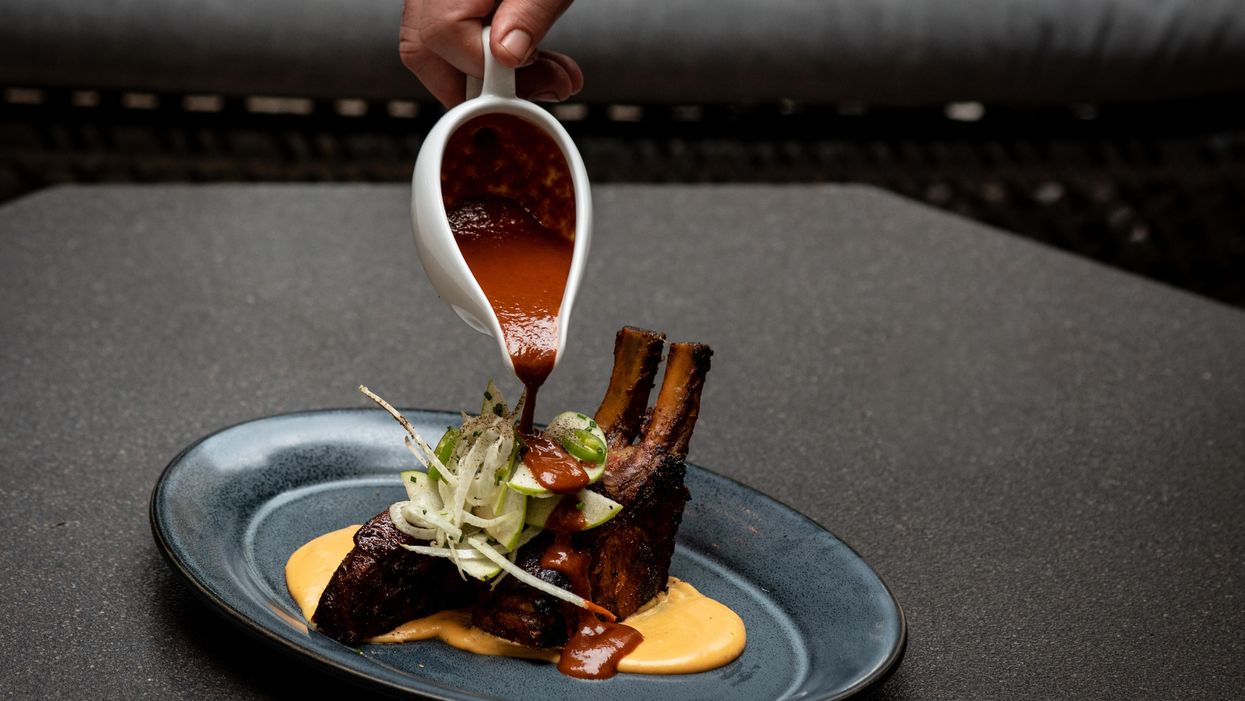 FOR MANY, THE idea of dining on the San Antonio Riverwalk might elicit thoughts of two-star Tex-Mex and chain restaurants. But Ambler Texas Kitchen and Cocktails is changing all that.
---
Located on the Riverwalk level of the brightly modern, all-suite Hotel Contessa, the new resto's menu is Texas dining upgraded by Exec Chef John Zaner. The chef is a vet of notable hotel restaurants, having previously cooked at glam San Antonio resort La Cantera and the Ritz-Carlton in Maui. "It's not just Tex-Mex," says Zaner. "We are offering flavors that are rooted in Texas cuisine … house-made smoked meats, unique cuts of steaks, and innovative craft cocktails."
Plan for pre-dinner cocktails on the patio, which is perfectly situated on a lovely bend of the Riverwalk ideal for watching tourists and boats go by. Local musicians such as Chris Guerrero — known as "Mr. Downtown" who plays recognizable favorites from the likes of Frank Sinatra — perform Thursday-Sunday as part of the curated music series Ambler Unplugged.
The bar menu offers a wide selection of local Hill Country wines and elevated margaritas garnished with Hawaiian Lava Salt. Plus, bartenders shake up new age concoctions like Spill the Tea — green-tea-infused Tito's, peach and salted honey — and the Oaxaca Old Fashioned, a smoky iteration of the traditional bourbon drink made with mezcal.
Inside, the dining room décor tends to the masculine and rich — think dark blue hues, dark wood accents and black-tile flooring — dotted with a collection of local art, cowhides and a large Ambler branding iron.
Locally sourced produce and meats populate the menu. The queso, an expected Riverwalk app, is made new as it's mixed with roasted cauliflower and topped with chorizo.
This Texas-cattle-rancher-meets-urbane-diner marriage is reflected throughout the menu. Get outta here, marinara sauce. Pasta here is topped with more of that queso — and there's chicken-fried quail paired with watermelon tossed in a spicy dry rub and roasted corn salsa.
After dinner, mosey the Riverwalk or take a chocolate souffle cake — served with a milk shake — up to your suite. Ambler is open for breakfast, lunch or brunch, and dinner seven days a week.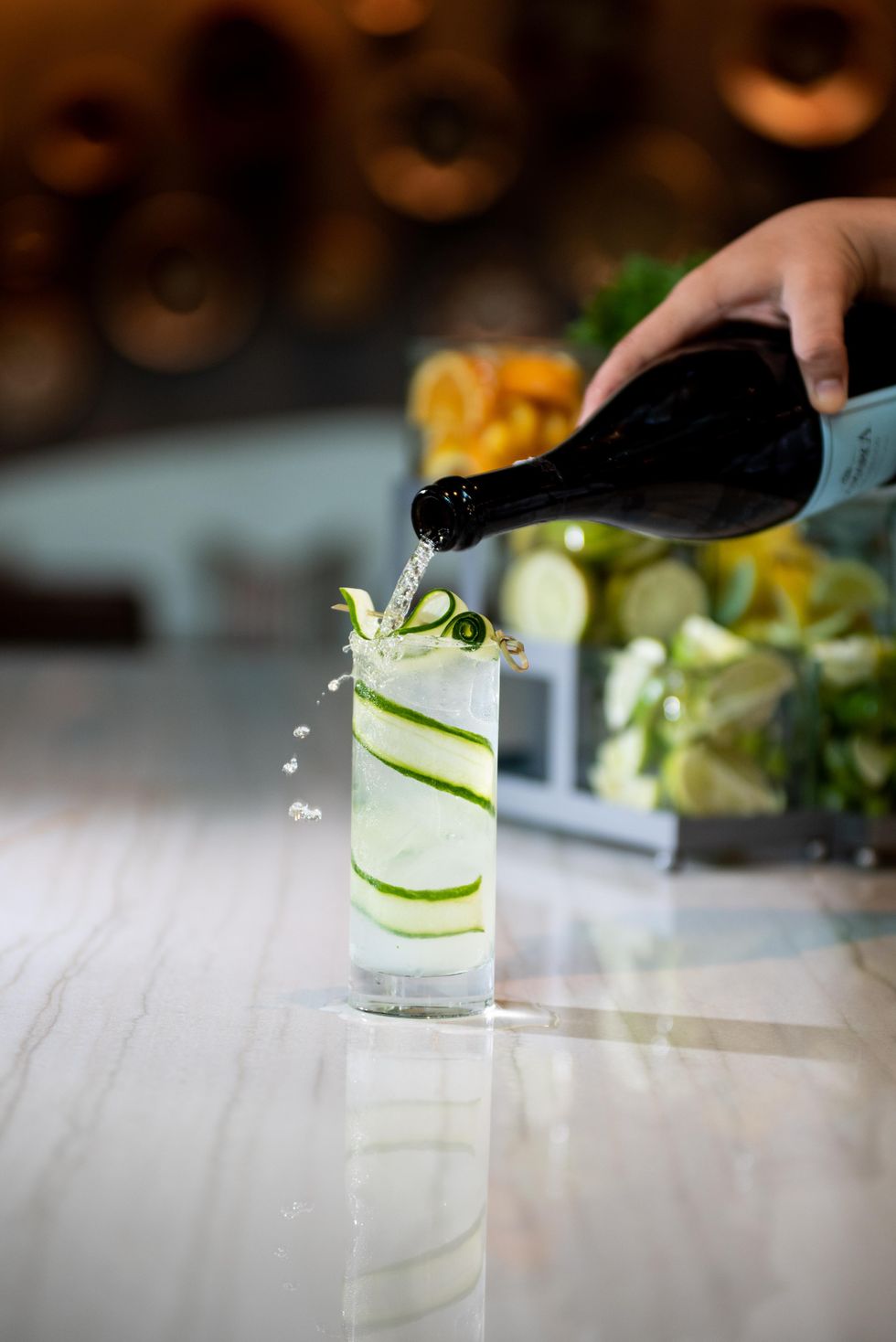 The Cucumber Twist cocktail with Ketel One botanical vodka, cucumber, and prosecco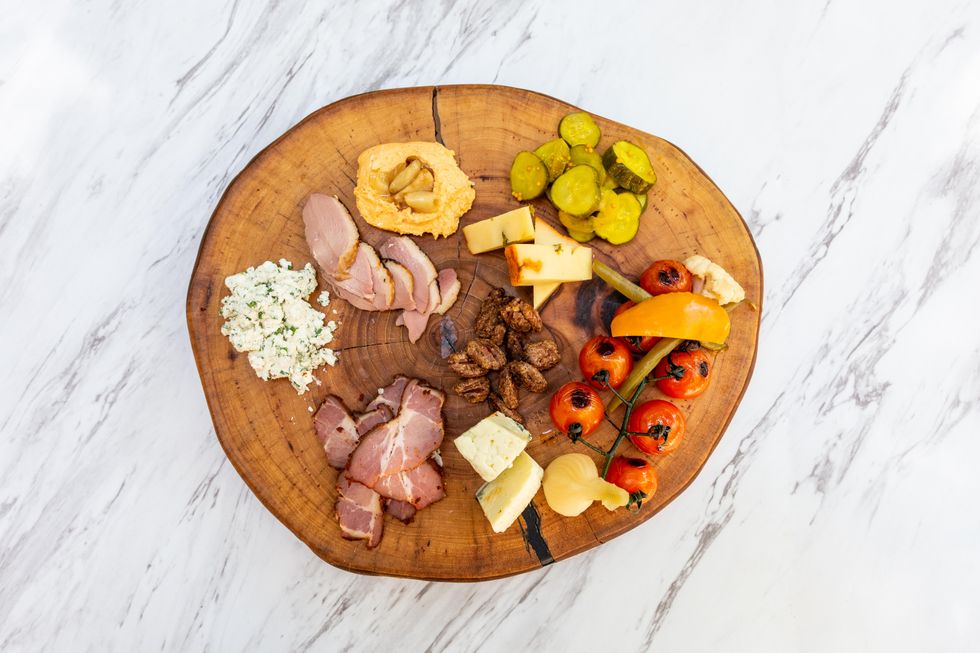 The Texas Pantry Board is served with house smoked duck and tasso ham, beef jerky, texas cheeses, honey and pickled vegetables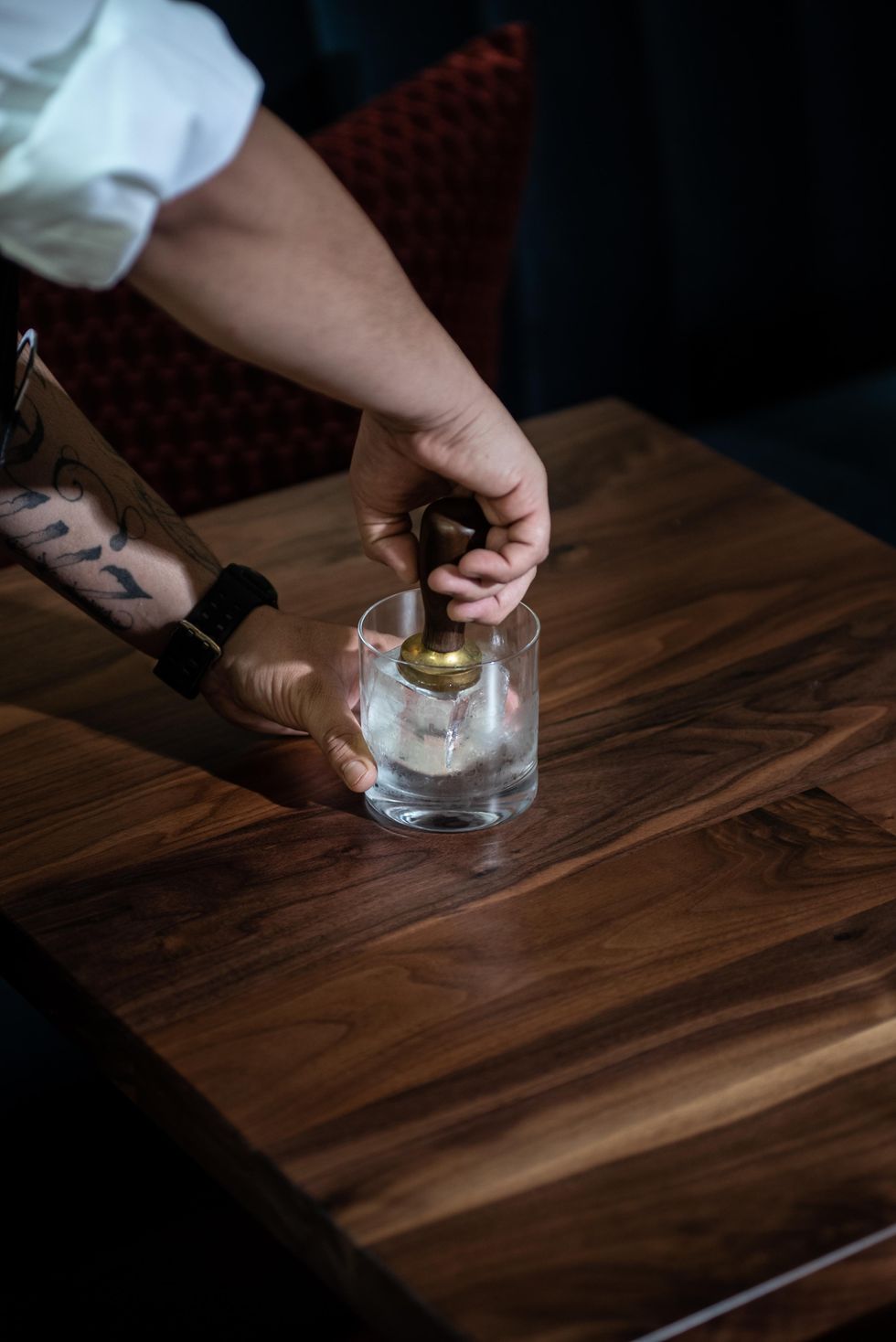 The cocktail ice is branded with Ambler's logo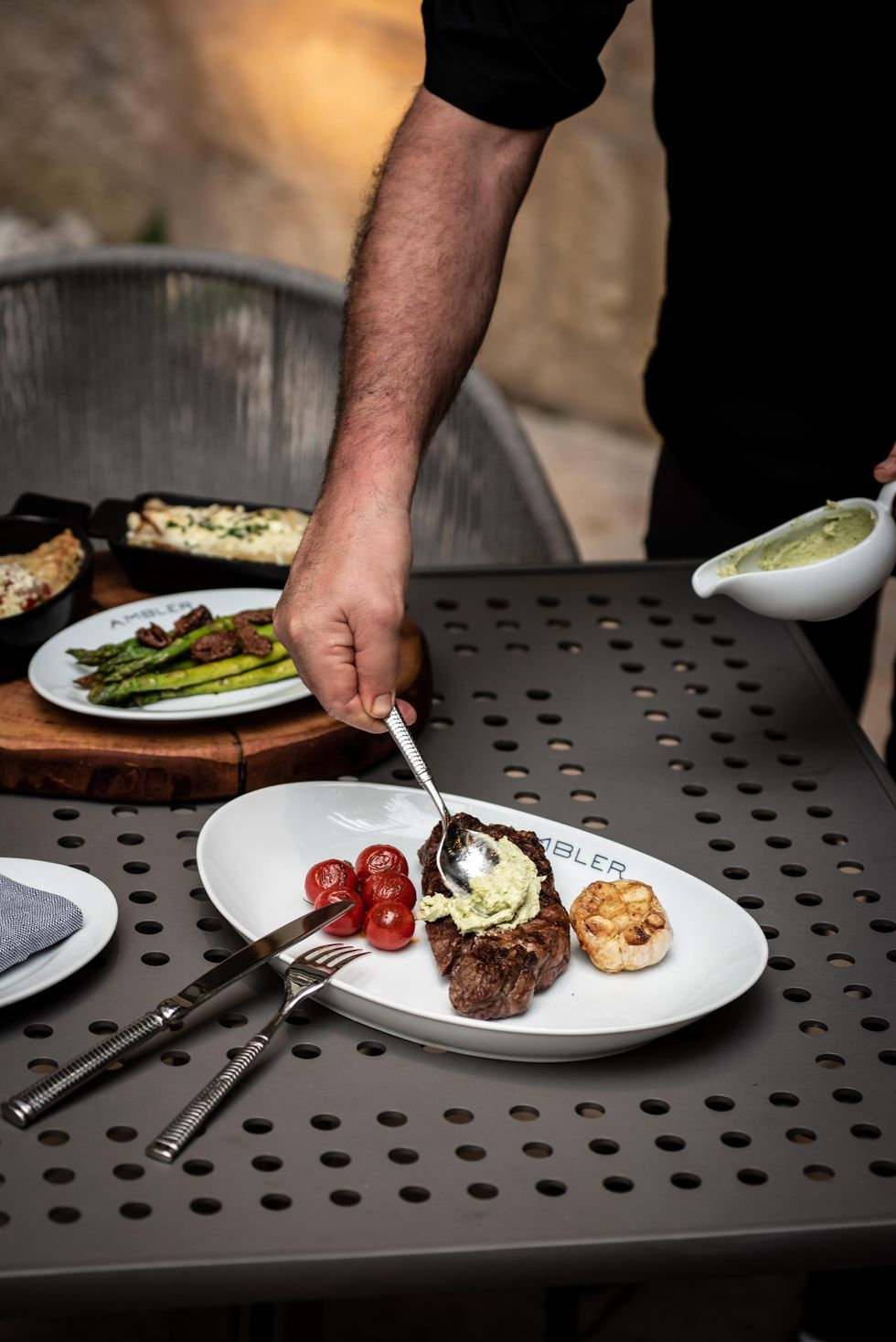 Tableside service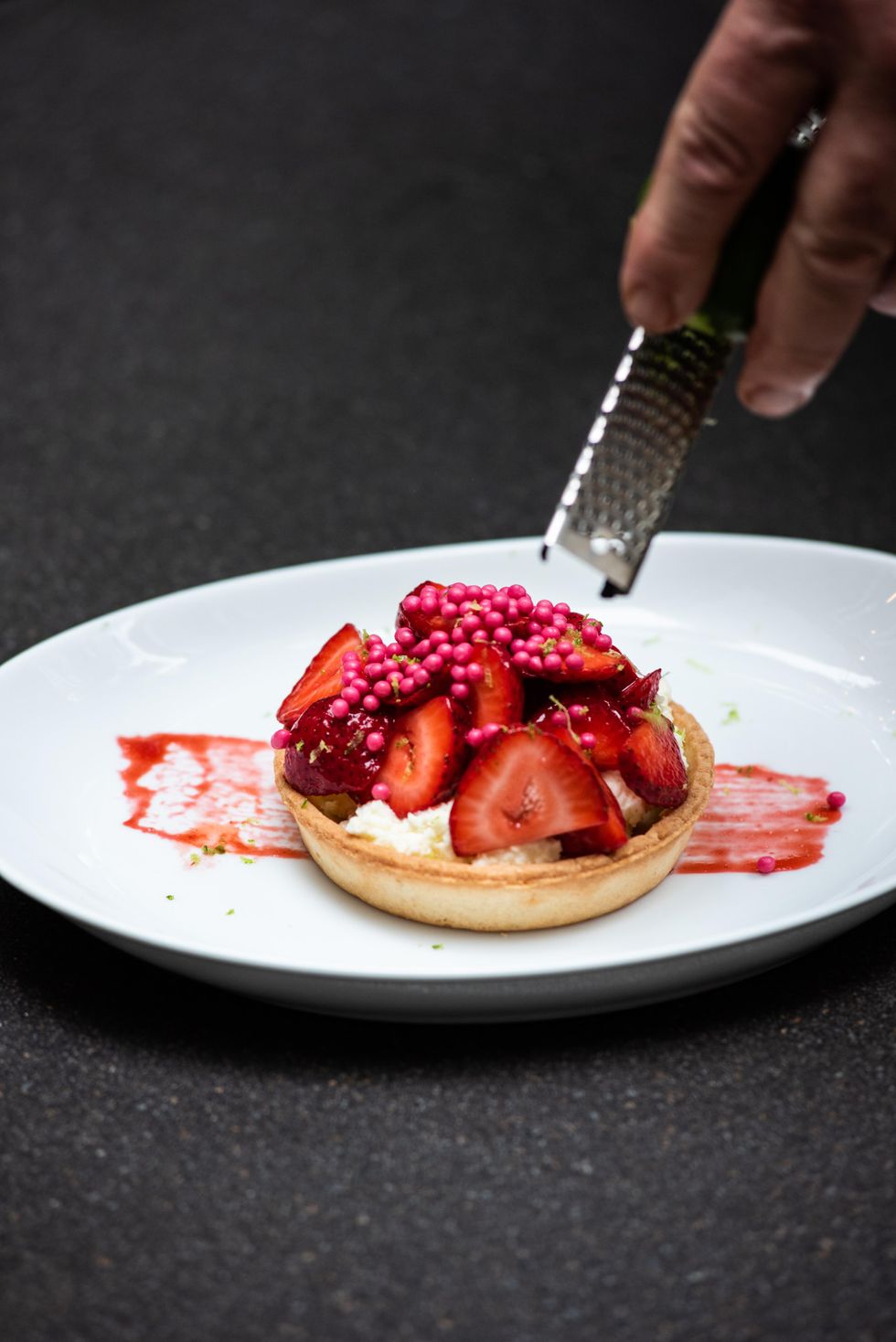 The strawberry and margarita tart
Related Articles Around the Web
People + Places