Be Thankful for To-Go Desserts
Some say nothing beats a homemade meal; others might argue it depends on the chef. Leave it to the pros at popular bakeshops to take care of dessert this Thanksgiving, with good ol' fashioned pies and uniquely fun takes on tradition.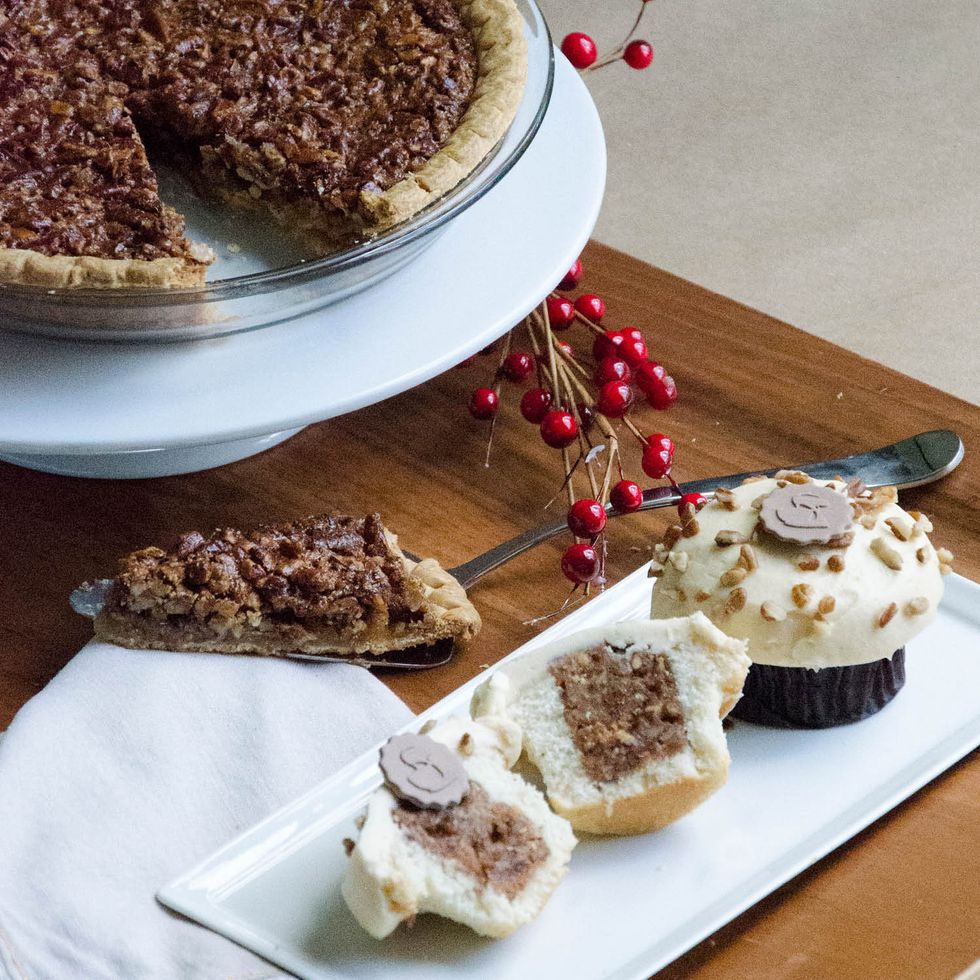 ---
Many love Adair Kitchen's healthy bowls and juices, but the restaurant group is urging folks to give in to a sweet tooth this season, with pumpkin pies available at all of Adair Concepts's locations: Los Tios restaurants, Adair Kitchen, Bebidas and Eloise Nichols. Place an order via Keotta — and tack on Los Tios' tamales! — by noon tomorrow for pickup on Wednesday.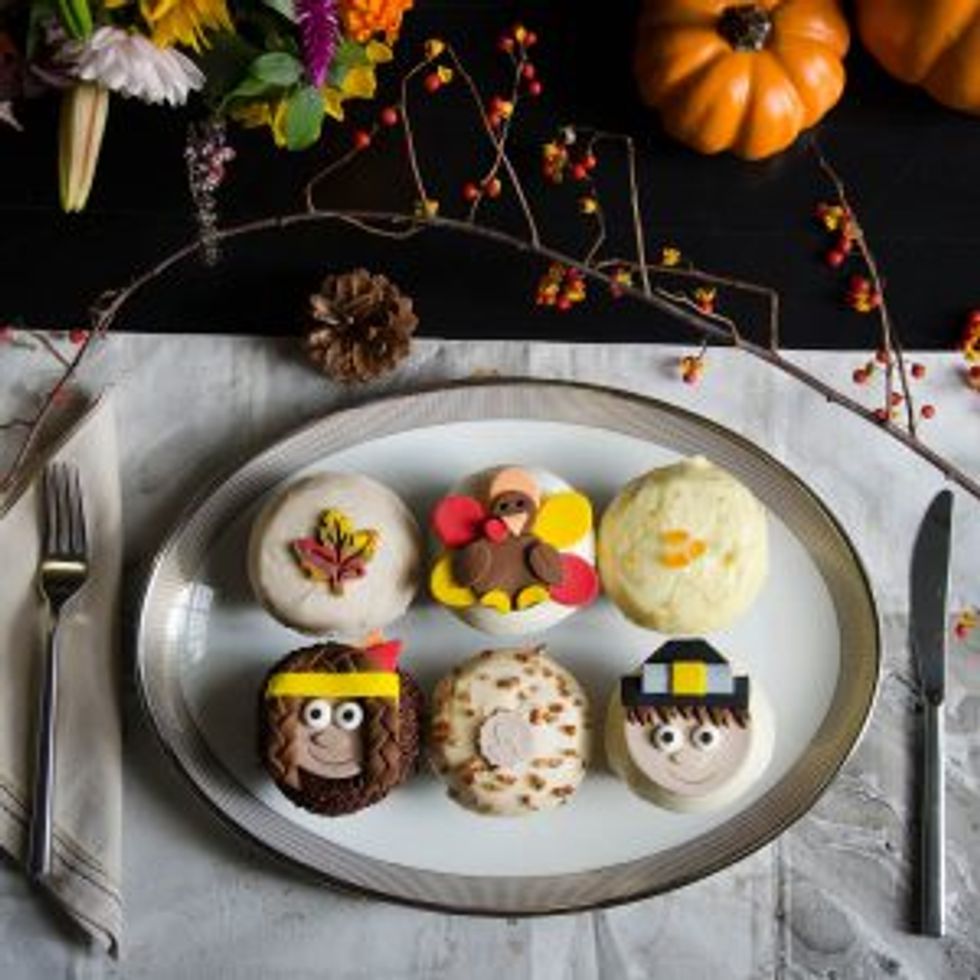 Crave Cupcakes
This trend-setting shop in Uptown Park offers pie-filled cupcakes through the end of the year. Yes, that's right: Vanilla-bean cupcakes are filled Crave Cupcakeswith actual pecan pie, and topped with maple-buttercream frosting. $42 for a dozen, order online or in store
The titular dessert at this suburban restaurant with locations in Baybrook and Katy is made with bourbon anglaise, toffee sauce, spiced pecans and whipped cream, and can tickle the tatsebuds of dessert lovers all holiday season long. $55 for a 9-by-11-inch cake, order 48 hours in advance
Pick up a buffet of treats at this bakery in Rice Village, including pumpkin cupcakes, cranberry-orange cake with orange buttercream, pecan pie and adorable frosted sugar cookies.
Many native Houstonians might say it's not officially holiday season until Goode Co.'s famous Brazos Bottom pecan pies are available. Each of the four locations has a drive-through pickup stand tomorrow and Wednesday for orders placed over the weekend. $22, or $42 with commemorative wooden box, order by tomorrow, Nov. 15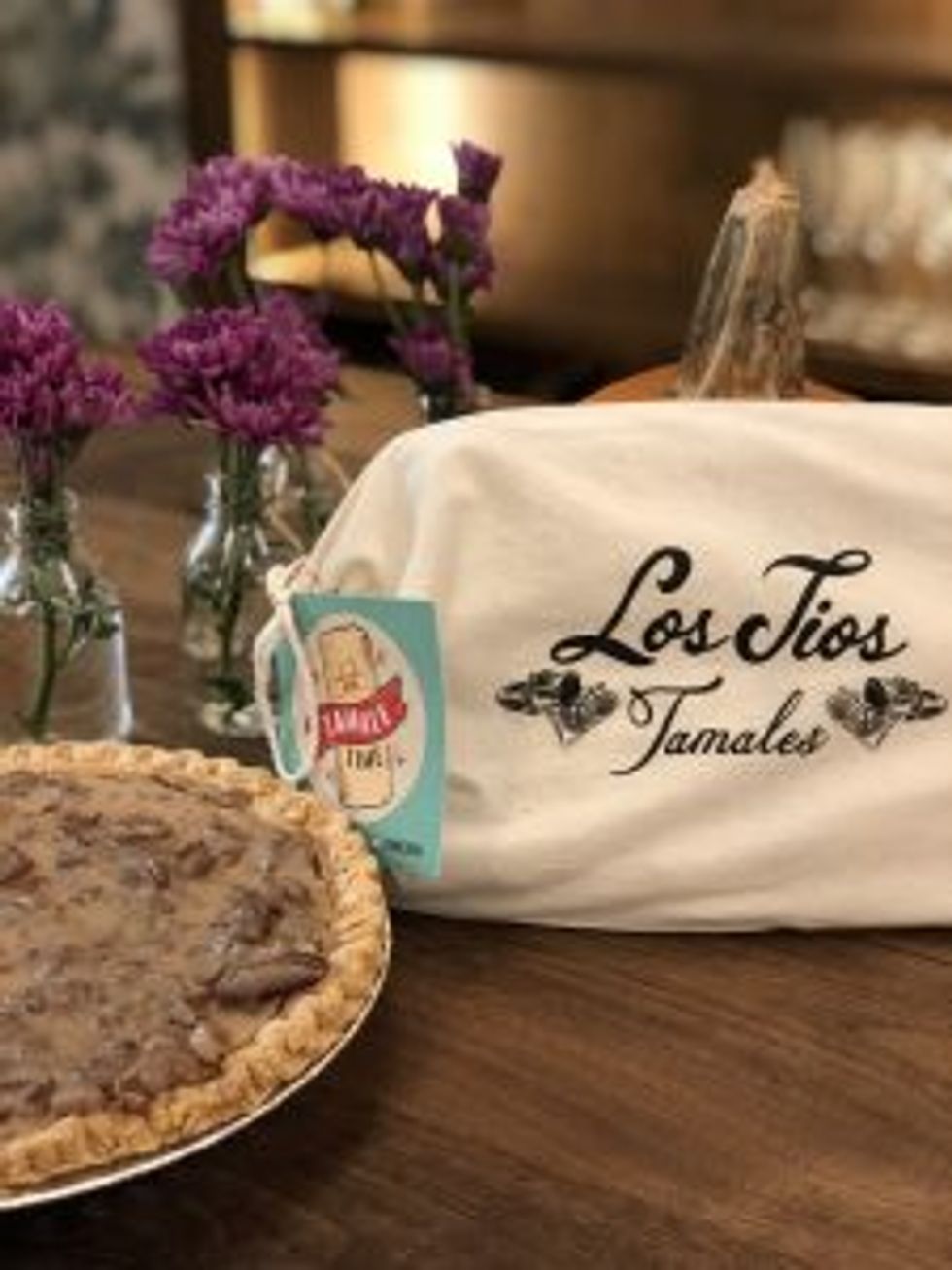 Adair Concepts' Los Tios
For those looking to splurge — both on price and on calories — there's the decadent pumpecapple piecake at Three Brothers Bakery. Each of the cake's three layers features a pie — pumpkin, pecan and apple — baked into a cake, and gooey cream-cheese icing holds it all together. $250 for the 11-inch-tall cake
Downtown's Southern-style cafeteria offers tastes-like-homemade pies and cakes to-go, with orders accepted late — through Tuesday at 2pm. Snag Italian cream cake, or pumpkin, apple or pecan pie. $16-$37, order by 2pm on Nov. 20
Food+Travel