A Techno Dance Party with Harriet Tubman?! Preview a Houston Playwright's Ambitious Sci-Fi-Savvy New Show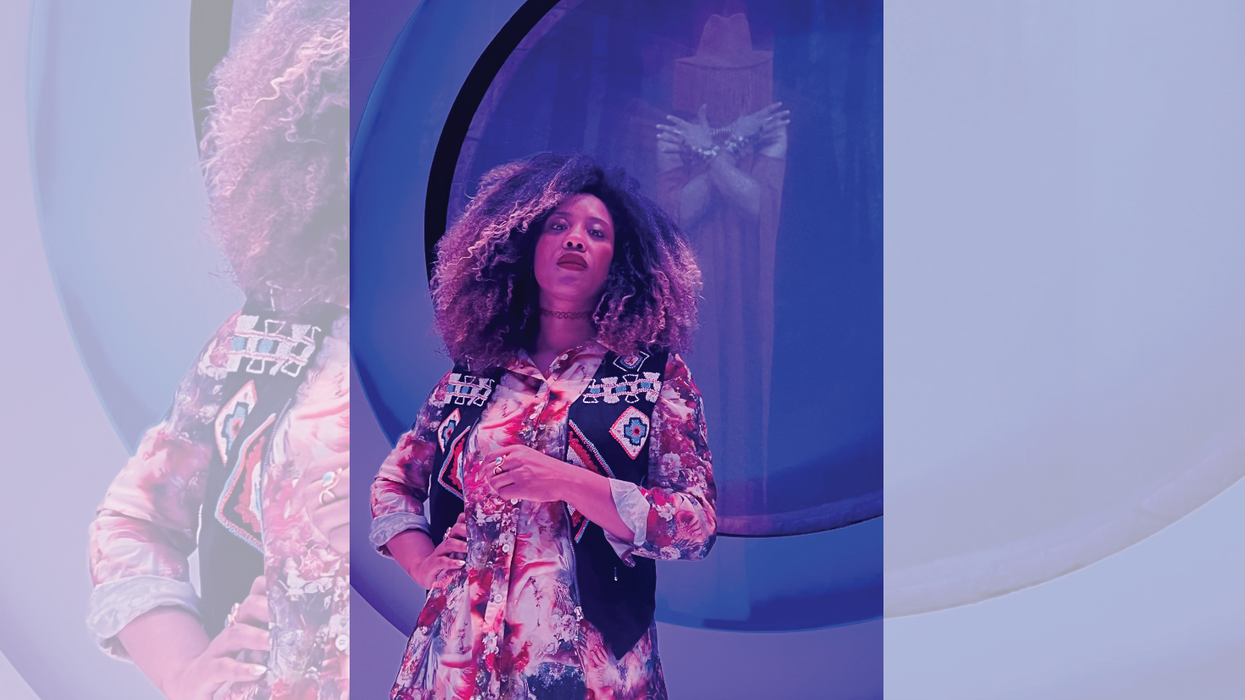 HOUSTON PLAYWRIGHT CANDICE D'Meza's new, wildly ambitious multi-media theatrical extravaganza A Maroon's Guide to Time and Space premieres May 26 at MATCH. In contrast to D'Meza's 2021 one-woman show Fatherland, which explored grief and the perilous nature ancestral veneration, A Maroon's Guide to Time and Space is a little crazier, interweaving outlandish sci-fi scenarios with the history of Harriet Tubman's escape from slavery.
---
The work is a creative breakthrough for the multi-faceted D'Meza, one of the most interesting writer-director-actors living and working in Houston's theater community, and those with an open mind will find the show's blend of live performance, music and video stimulating, provocative — and definitely fun.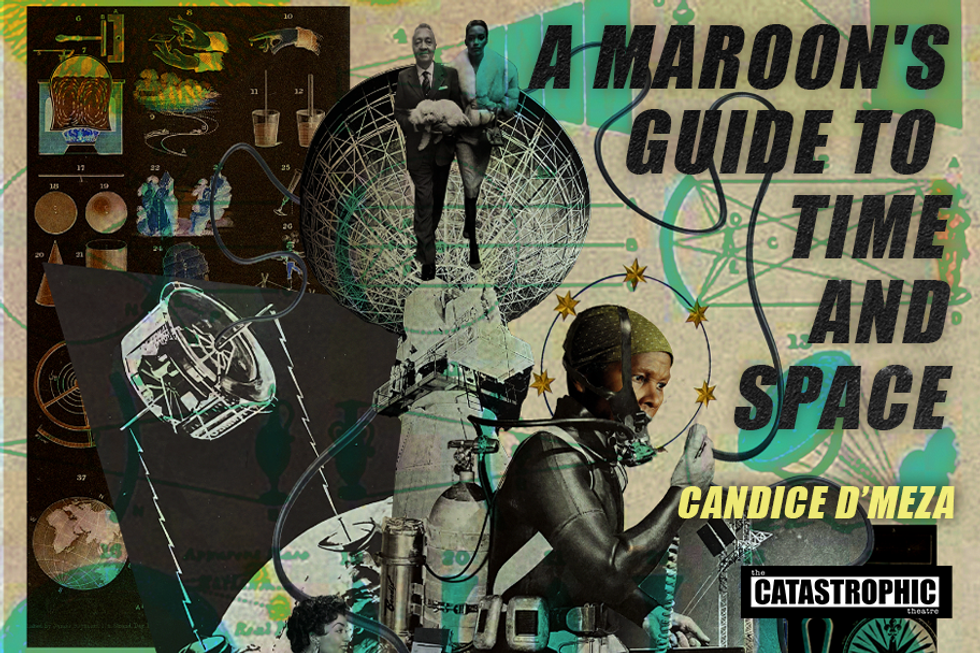 Both science fiction and Afrofuturism — an artistic movement that explores and reimagines the history and culture of the African diaspora using the literary and ocular tropes of science fiction — came into D'Meza's creative life when, during the trying months of the pandemic, she discovered the work of the groundbreaking science fiction author N.K. Jemisin.
"I couldn't get enough of it," says D'Meza of Jemisin's expansive reimagining of the genre, and how Afrofuturism reflected how Black people view themselves across time and space. It all aligned with ideas D'Meza had held for years.
Around this same time, she was introduced Dr. Alexis Pauline Gumbs's concept of Harriet Tubman as a time-traveler whose prophetic visions helped her to escape slavery. "Tubman touched the future for information, and we look back at her to guide us forward," says D'Meza. "There is a very interdimensional conversation happening."
A Maroon's Guide to Time and Space brings that interdimensional conversation to the stage.
Co-directed by D'Meza with fellow traveler Mikala Gibson, the cast includes Crystal Rae, Brittny Rush and Rennette Brown, with Rae taking on the role of different iterations of Tubman. "They were perfect for this work because they can embody the weird," says D'Meza of this trio of adventurous actors. "They're insanely creative and bold in a way that traditional theater doesn't ask them to be."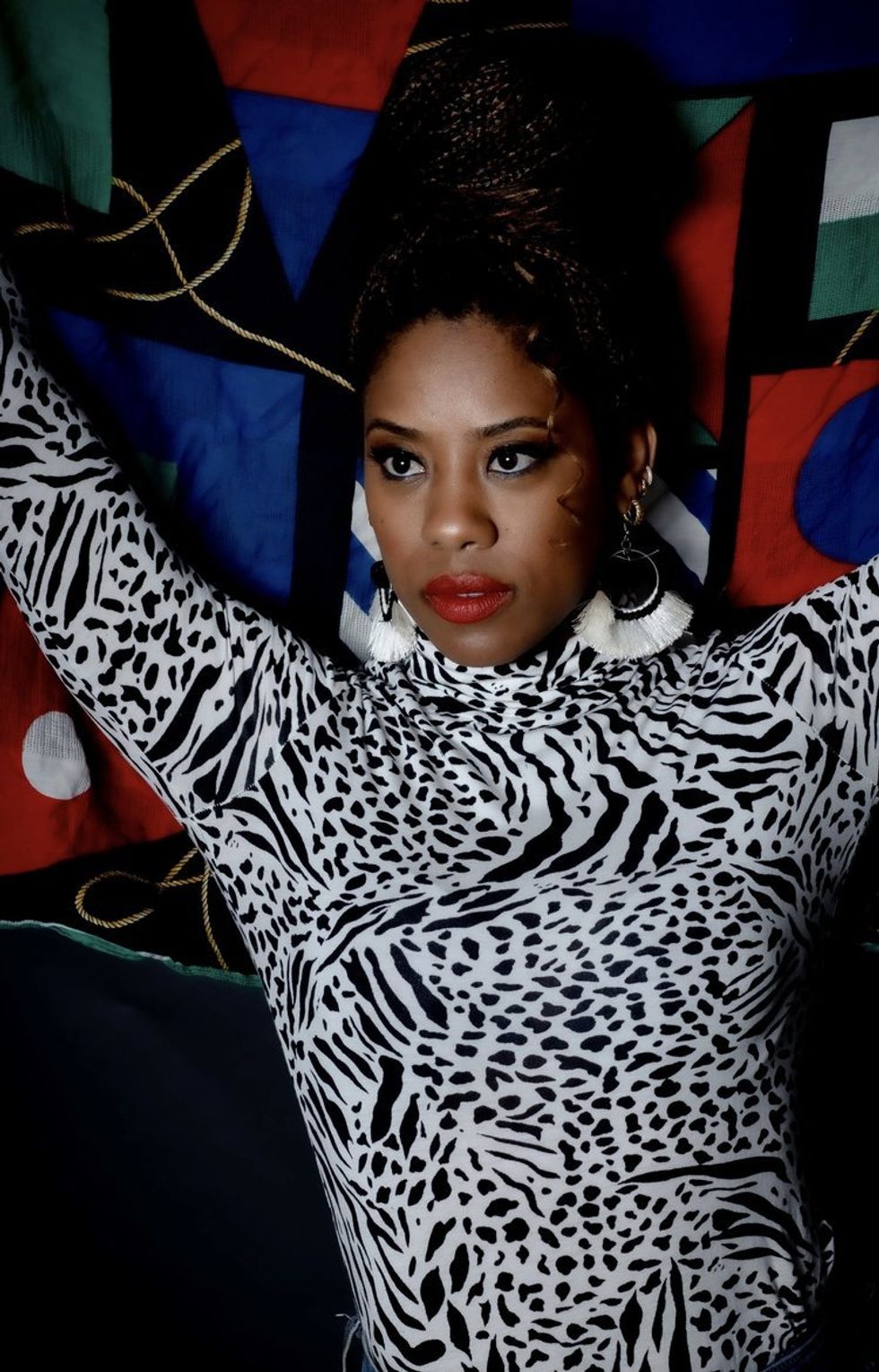 D'Meza
Three digital characters engage in dialogue with the onstage actors, including one described by D'Meza as a "sentient binary code" who guides Tubman in her perilous journey. The staging takes inspiration from the cosmology of the West African ethnic group the Dogon; the set design mirrors the geographic location of the Dogon in Mali, and the lighting is configured to match the area's constellation. Throughout the performance, the audience is encouraged to engage with the actors and onstage events, including a techno dance party DJed by Tubman.
D'Meza solo parents two boys, ages 12 and 15, and a 15-month-old daughter (D'Meza found time to write the play's script on her phone while her daughter slept after breastfeeding). She takes great pride in sharing how much her boys enjoyed this exciting, seriously strange work created by their mom. "My older son said, 'Youwrote this? That's weird. This is really cool!" says D'Meza. "I think I got some points there."
A Maroon's Guide to Time and Space runs May 26-June 17 at MATCH.
Art + Entertainment