The Battle Over Critical Race Theory in Schools Has Come to Houston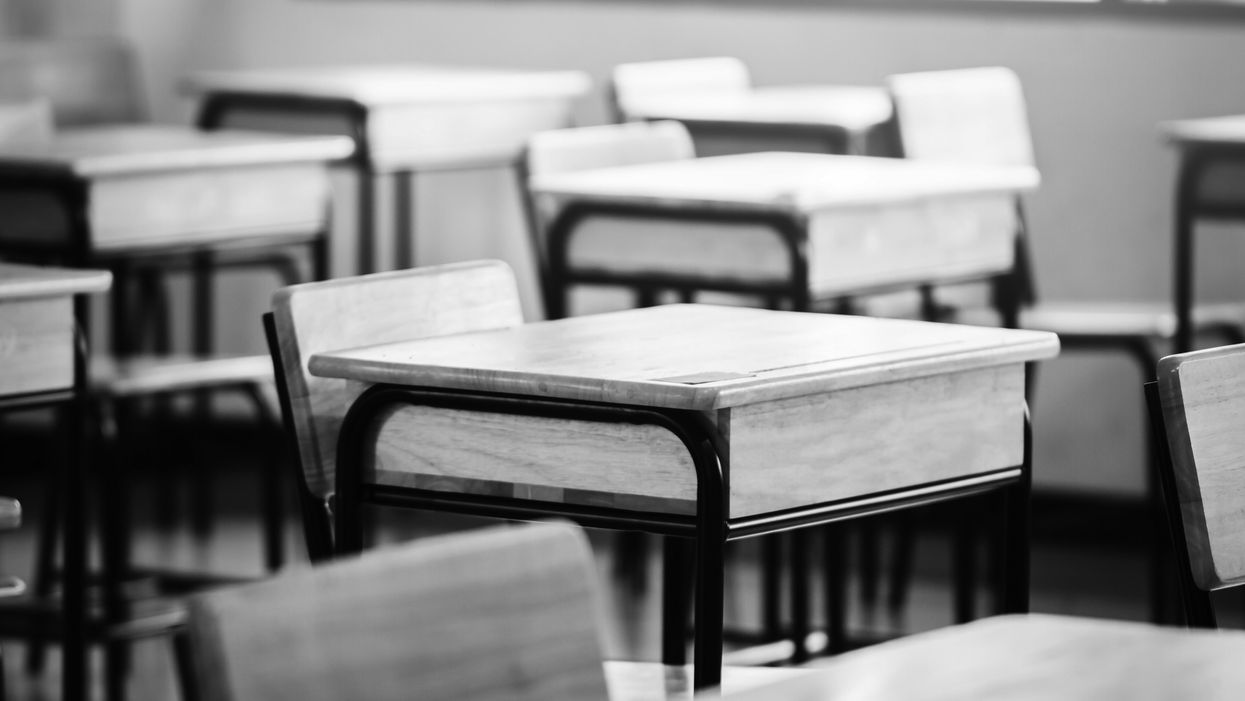 ALL OF A sudden there's a heated debate going on around the country over Critical Race Theory. And it's hitting home in Houston, too.
---
Until the beginning of the school year, I had never even heard of the term. I literally had to look it up on Wikipedia to get a sense of its meaning initially. I remember hearing of it when an article was circulating about a Brentwood school in California that managed to infuriate the parents who were paying $45,000 in annual tuition, but weren't consulted when they began changing the curriculum and pulling classic novels from the reading lists in favor of what critics call "woke" culture — and CRT.
Classic American literature such as To Kill A Mockingbird and Lord of the Flies are being eliminated after six decades on reading lists. In many schools, they are being replaced with books on the African American experience, meant no doubt as an effort to be more inclusive but which many point out are unreflective of the culture and experiences of the Hispanic and Asian communities. Conversely, as one Brentwood parent argued at the time, the classics being retired are classics for a reason, as they speak to "a broad range of the human experience." In any case, parents were enraged by the sweeping changes about which they weren't consulted.
Fast forward a few short months, and CRT and the coming curriculum changes are topics of practically every dinner-table conversation for families with kids in school — even right here in Houston. I can name three private schools which, just in the past month, have parents gathering together on the sidelines, no longer tolerant of what they see as a slow indoctrination of this new cultural school of thought or, as some refer to it, "nonempirical ideology." Parents and other critics argue that it's not based on fact, but on theory.
Being a private school parent myself, I have a front-row view of the outrage that is sweeping our town's most caring parents.
With the recent passing of the Texas Senate's bill that would ban the teaching of CRT in public schools, it's now become a household term everywhere, regardless of whether you have kids in a public or private school. However, I do find the most heated conversations around CRT so far to be in the private school arena. Many parents who work hard in order to pay big money for their children's private education are fed up with what's going down in their schools.
With the national focus on perceived systemic racism and injustice, schools across the country are trying to walk a fine line between being sensitive to those who feel there is inequality and those who feel their kids never saw differences in race until the Black Lives Matter movement appeared. Many have stewed in silence fearing community backlash, and of being called racists. But now they are speaking out as they witness seminars being taught to faculty on CRT and book clubs being formed to change the classic literature. When asked, some administrators claim they are seeking accreditation as their driving force.
No longer afraid, the parents are angry because they feel the woke way of thinking is actually the racist way of thinking. They point out that it's those pushing CRT who insist on labeling and categorizing kids by immutable traits like skin color.
Schools are tinkering with curriculum changes, which is something many parents want a say in. And at a few private schools in Houston, they might just demand it. After all, they write the checks. A war is brewing.
In other states, proponents of CRT are putting into place programs they say are meant to promote social justice by asking students to recognize entrenched, systemic unfairness. Parents in opposition believe doing so is divisive, unnecessary and harmful, in that it teaches children to separate people by color when the children never saw color to begin with.
I believe that there are some administrators who genuinely want to create a comfort zone for certain groups (based on race, gender, etc.) to meet and share thoughts in a safe space. But has it gone too far? Some schools have actually created positions for directors of diversity, equity and inclusion (DEI). And although there are some who have pushed for this, there are others who believe it is creating a divide when one didn't exist before.
One of my dear friends, whose son is black, has voiced feeling pressured by the DEI faculty who have created affinity groups at school and are pushing for him to join. "He has no interest in joining and being identified in a certain group," she told me. He's just a kid, like every other kid in his grade, regardless of his skin color, and doesn't want to be pigeon-holed into a category that ironically feels divisive rather than inclusive.
Andrew Gutmann, a parent of a New York prep school called Brearley, circulated a letter that has made its way across the country and into the hands and hearts of many Houston private school parents for his candid take on CRT and the devastation he says it has had on the students, causing him to pull his daughter from enrollment. Many parents are not OK with slashing the teaching of history, civics and classic literature in order for their kids to meet someone else's standard of antiracism.
His grievances and objections were many, but in general were focused on Brearley's "fostering of a divisive community where families of different races, which until recently were part of the same community, are now segregated into two," according to his letter.
Is racism still a problem? Sure. Can there be bad apples in a bunch? Of course. Can there be an ugly slur occur on a playground? Sadly, yes. But that goes toward any child, regardless of race, gender or sexuality. Nobody is pretending that some mean-spirited, ignorant kids don't exist. But a "systemic" problem that our kids must be forced to reckon with? This is where many parents are drawing the line.
I worry that the students are caught in the middle of this mini cultural war within schools. They just want to do well and appease their teachers. But when teachers lean one way or another, can the students use their honest voices when writing papers and answering essay questions? Or must they answer and write what they believe the teacher wants to hear? This is another concern I hear directly from high school kids.
In many cases, CRT is not taught outright, but it's propaganda yielding the same end product, which is "indoctrinating young kids with the suggestion that there are the privileged and the nots — and that the difference is based on race," as Asra Nomani, an Indian Muslim woman, thought leader, author and former Wall Street Journal reporter has said. "It feels like segregation in the 21st century, when so many have spent the last century working to rid our country completely of segregation."
Sadly, people are offended on all sides of the spectrum, starting with the infuriated parents whose children are no longer allowed to read classic literature in some cases, down to the faculty who want to reinterpret history with CRT as the lead topic. It will be interesting to see how this all plays out in Texas and across the country, as there are at least 20 states fighting this battle in their state legislatures.
Meanwhile, it's our kids who bear the brunt of the conflict — innocent youth who just want to get through school and make A's on their English and history papers.
People + Places