FotoFest Pops Up at River Oaks District with Eye-Catching Two-Week Exhibit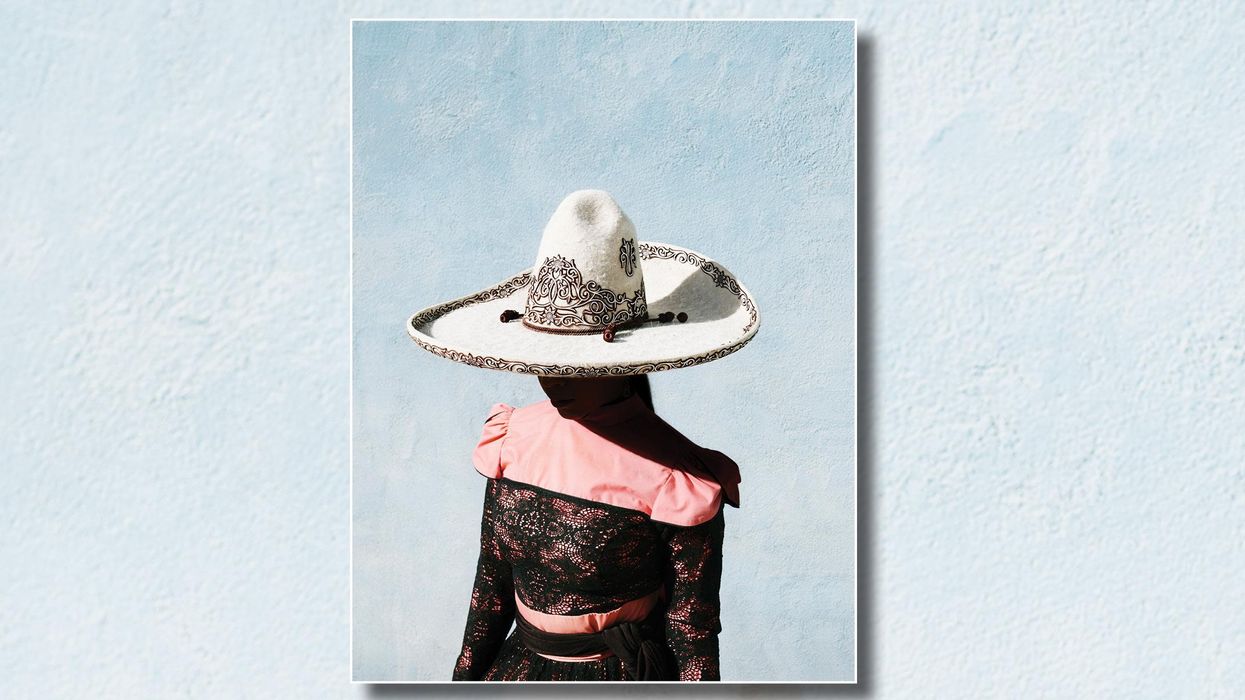 RIVER OAKS DISTRICT and the Houston contemporary arts organization FotoFest have teamed up to present a stunning two-week exhibition of fine print photography by a diverse group of international and Texas-based artist photographers.
---
Curated by FotoFest and installed in an open space next to Veronica Beard on Westheimer, the exhibit opens to the public on Friday, Sept. 9. After a two-week run, the exhibition's prints will be auctioned off at FotoFest's gala fundraising event with proceeds going to support the organization's exhibitions, public programming and professional development programs, as well as its in- and after-school learning program Literacy Through Photography, which serves thousands of Houston-area students each year. (Last year's FotoFinish 2022: Fun in the School Zone exhibit featured 387 poetically inspired images taken by students participating in the program.)
The Texas- and Houston-based artists featured in the exhibit include the quirky suburban husband and wife duo Hillerbrand + Magsamen — Suzanne Bloom and Ed Hill, who operate under the moniker MANUAL — along with Delilah Montoya and Nancy Newberry. Newberry's "Escaramuza" is pulled from her series Smoke Bombs and Border Crossings, a collection of dramatically staged, hyperreal photographs of Anglo cowboys, Mexican charros and soldaderas and marching band musicians.
Meanwhile, Minnesota-based artist R.J.Kern offers another take on ethnicity, ancestry and the female equestrian with "Taite and Beau, Anoka County, Minnesota," where the young rider looks directly at the camera, conveying her formidable command of and genuine love for her horse.
Every photo in the exhibit is a gem. Free from an overriding conceptual theme to the exhibit, the viewer is invited to revel in the singular power of the images on display, be it J.P. Terlizzi's sensuously sliced pomegranates, or Samuel Fosso's defiant tribute to Olympic athlete Tommie Smith, and consider which print to bid on and support FotoFest's ongoing mission of cultural exchange, scholarship and community enrichment.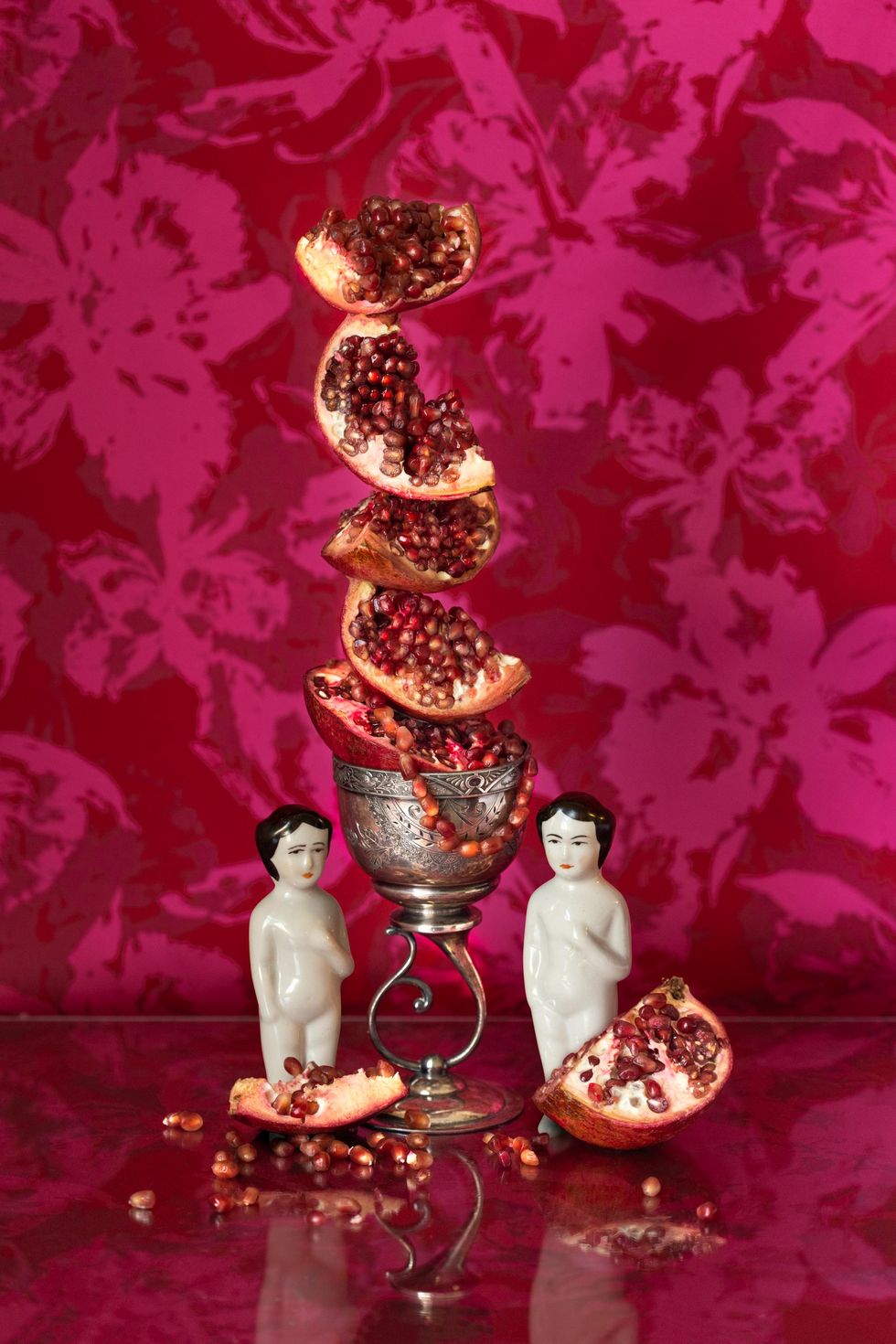 JP Terlizzi's 'Forbidden Fruit'. Edition 1/10 + 2AP. 21 x 14 inches. (Courtesy of the Artist and Foto Relevance.)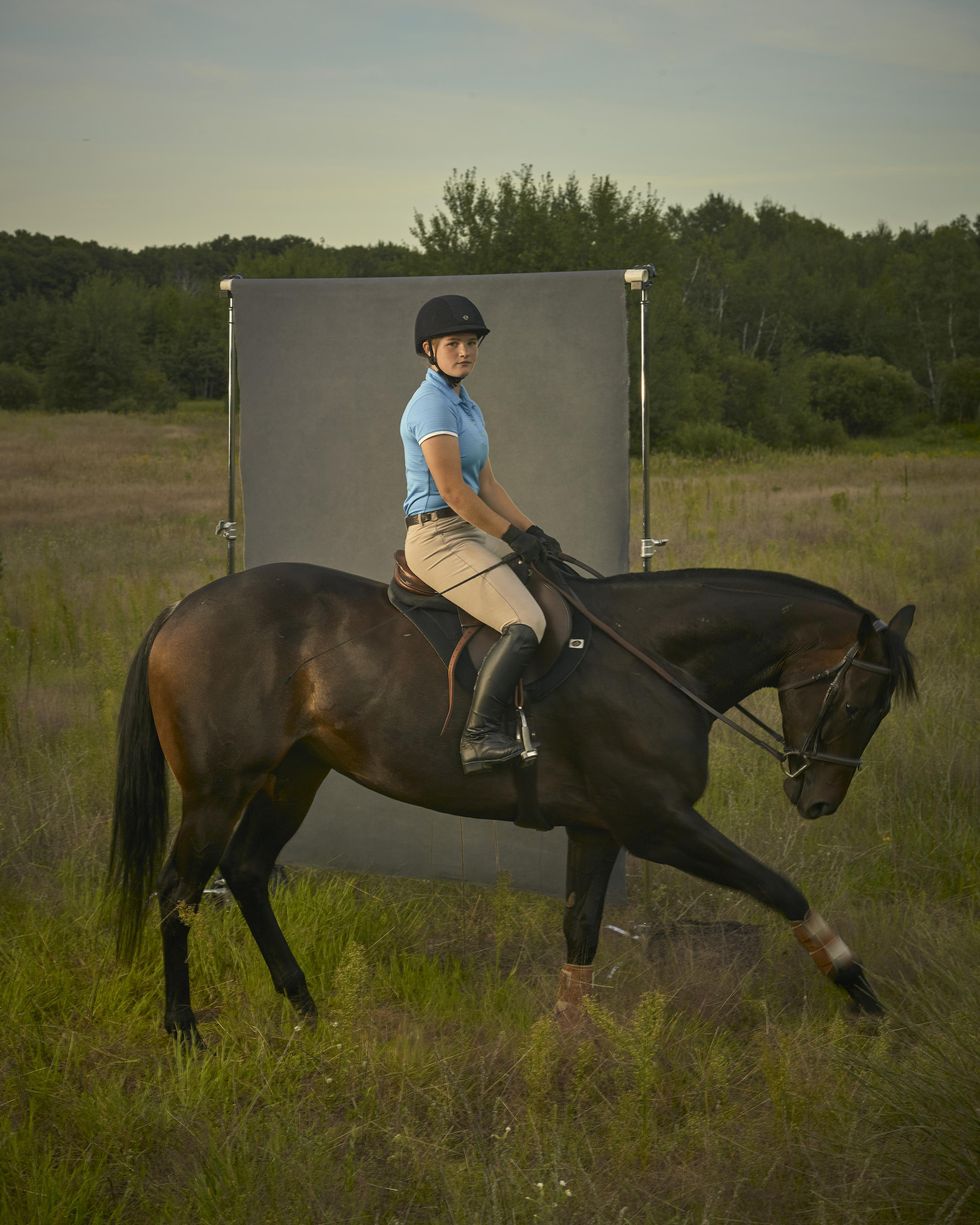 R. J. Kern's 'Taite and Beau, Anoka County, Minnesota' Edition 1/10 + 2AP, 16 x 20 inches. (Courtesy of the artist.)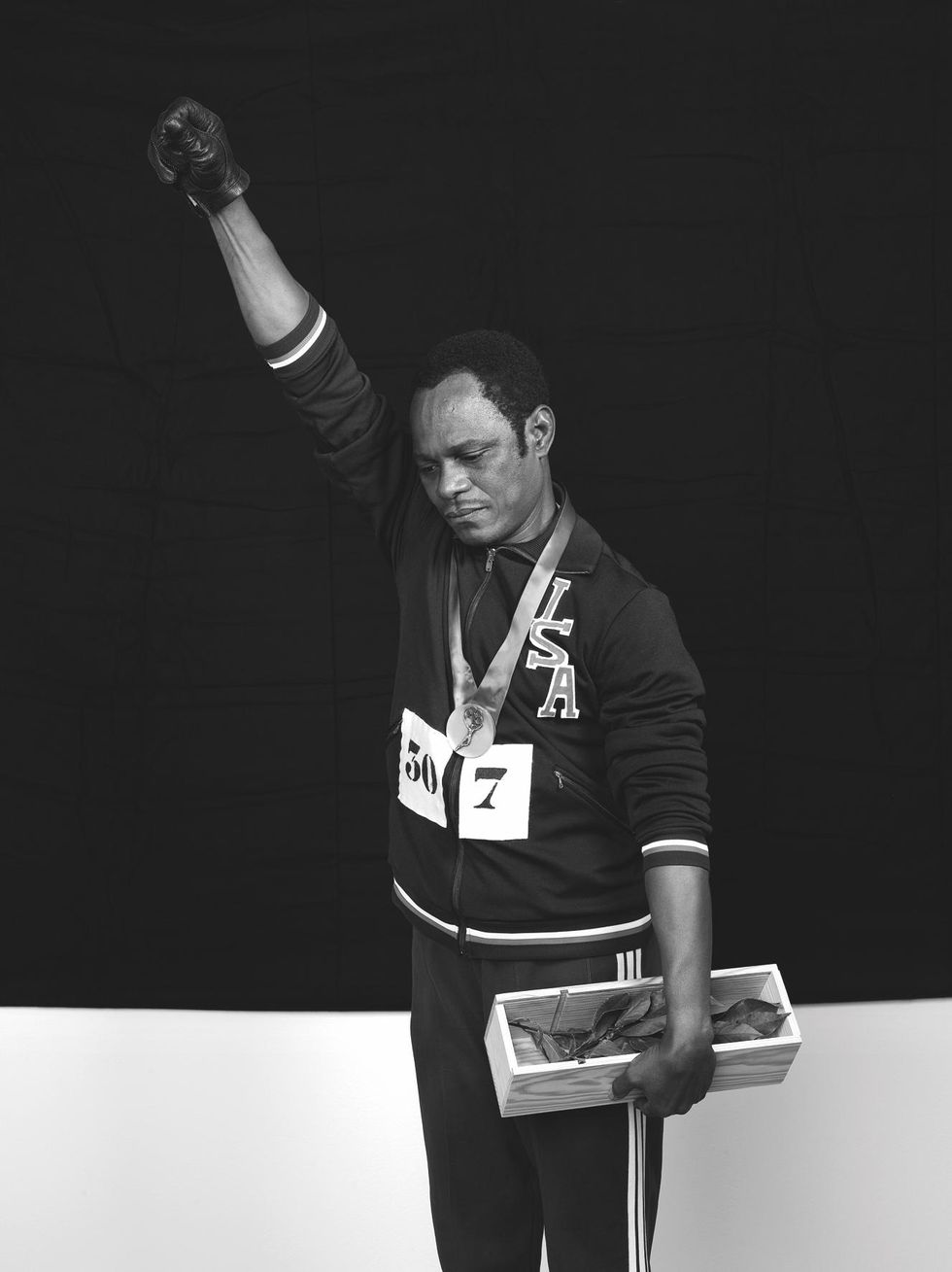 Samuel Fosso's 'African Spirits (Tommie Smith)' Edition 3/5, 40 x 30 inches. (Courtesy of the artist and JM Patras, Paris.)
Style