Posh Holiday Parties — for a Cause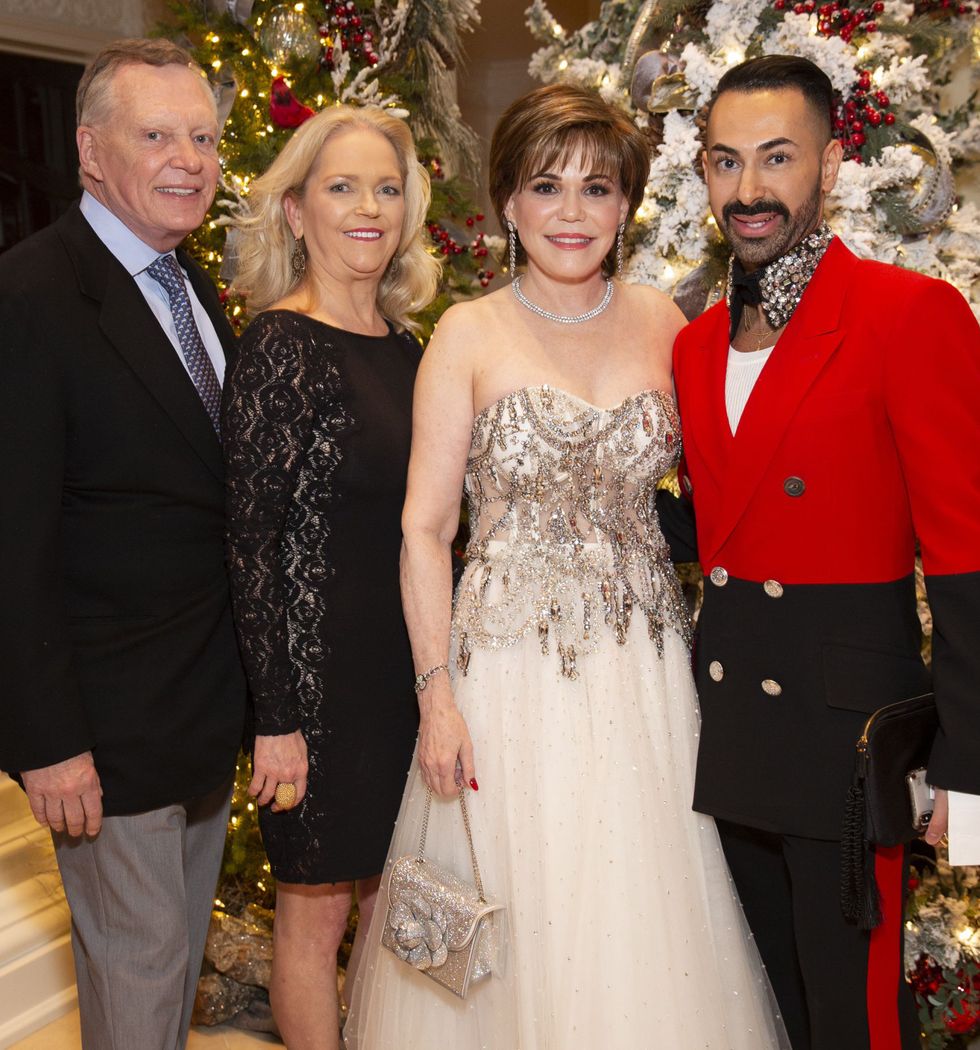 Houstonians know how to throw a happening holiday party — especially when it's for a cause!
---
Fine arts organizations hosted fun and festive gatherings, such as the Alley Theatre's Deck the Trees event. The cocktail reception preceded this year's opening night of A Christmas Carol, and featured beautiful original Christmas tree designs by local arbiters such as Rainey Richardson, Bering's, Neiman Marcus, Holly Day and others. Catered by A Fare Extraordinaire, the evening concluded with the flip of a giant switch that illuminated 30-plus trees around the building — and, naturally, a thunderous round of applause.
And the Houston Symphony welcomed hundreds of families to its Magical Musical Morning, held at the River Oaks Country Club on a crisp Sunday morning. Chaired by Joan Duff and her family — including celeb Haylie Duff — the event included arts and crafts, a delicious brunch buffet, and a photo op with Santa himself. Of course music was part of the morning, with a performance by the Symphony's group of Community-Engaged Musicians, and a trip to the interactive Instrument Petting Zoo.
Meanwhile, an annual fundraiser for Legacy Community Health Services was rescheduled due to inclement weather back in September — and the holiday timing was actually quite suitable for the stylish soiree, which raised money for Legacy's Little Readers Program. The festively decorated Fertitta home in River Oaks was full of holiday cheer — and delicious Landry's-catered food, naturally. Nearly 400 guests — including Sheridan and John Eddie Williams, Elizabeth and Gary Petersen, Melissa and Michael Mithoff, Vivian Wise, Rose Cullen and more — dressed to the nines for the occasion.
And Zadok Jeweler's hotly anticipated holiday bash included a raffle benefiting Be a Resource to CPS Kids (BEAR). More than 250 guests had an opportunity to purchase a ticket to try to win one of 50 cupcakes, many of which had a loose gemstone baked inside! Other items included Zadok Jewelry Collection pieces, Baccarat crystal accessories, and more. Next year's party — Zadok's 45th! — will be the last in the current store, as the longtime jeweler will open a two-story, 26,000-square-foot boutique in the family's forthcoming Post Oak Place development, in January 2021. Way to ring in a new year!
Dispatches