Heights Boulevard Will Undergo Fanciful Artistic Makeover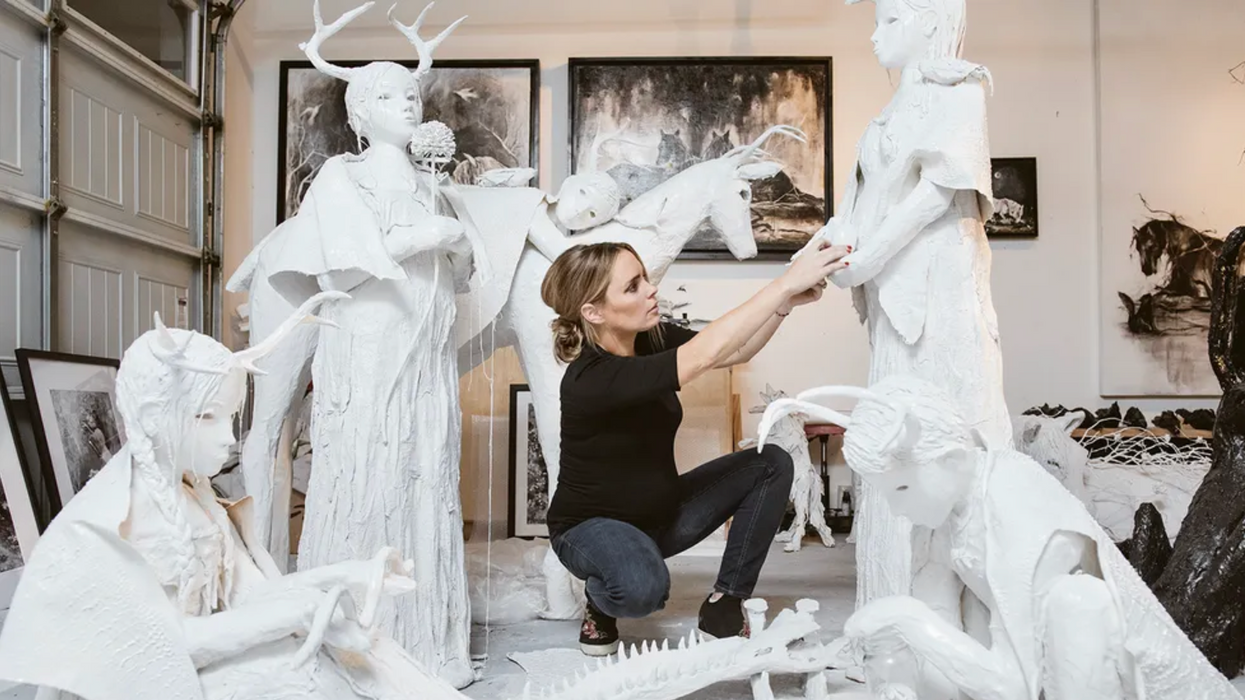 CITYBOOK READERS MIGHT remember artist Rachel Gardner from our "A Day in the Life of the Arts" photo essay, where we caught her in action late at night inside her Heights studio, very pregnant, and surrounded by papier-mâché sculptures of antlered children, coiled snakes and howling wolves.
---
Though now doubly busy with two little ones, Gardner has found time to sculpt a big, black rabbit in her signature spooky style for True North: A Heights Boulevard Sculpture Project, a public art exhibit scheduled for installation in March. Sculptures by eight artists, including Houstonians Guadalupe Hernandez and Israel McCloud, will be installed on the 60-foot-wide esplanade dividing Heights Boulevard, offering joggers, dog walkers and tourists a chance to view art outside of the doubly-masked, triply-vaxxed world of indoor galleries and museums.
True North was founded in 2014 by mosaic artist Chris Silkwood and Redbud Gallery owner Gus Kopriva, who, along with Heights community leaders, understood how public art fosters a sense of community, while also stimulating tourism and economic growth.
Along with Kopriva and Silkwood, True North's all-volunteer team includes Kelly Simmons, Donna Bennett and artist Dean Ruck, one of the first artists to participate in the project. Now in its ninth year, True North is sponsored by the Houston Heights Association, with additional support from the City of Houston Parks and Recreation and Public Works Departments and the Houston Mayor's Office of Cultural Affairs.
Journalist Dan Rather, who grew up in the Heights in the 1940s, has described the boulevard of his youth as "our Champs-Élysées" with a "small-town feeling that might have come out of Thornton Wilder's Our Town." While it's doubtful Rather ever imagined a giant rabbit beneath the esplanade's canopy of live oaks, the provocative art selected each year by True North has never felt incongruous with the surroundings, and always brings a smile to those living in and visiting the neighborhood. As Kopriva says, "Public art is good for the soul and for the mind."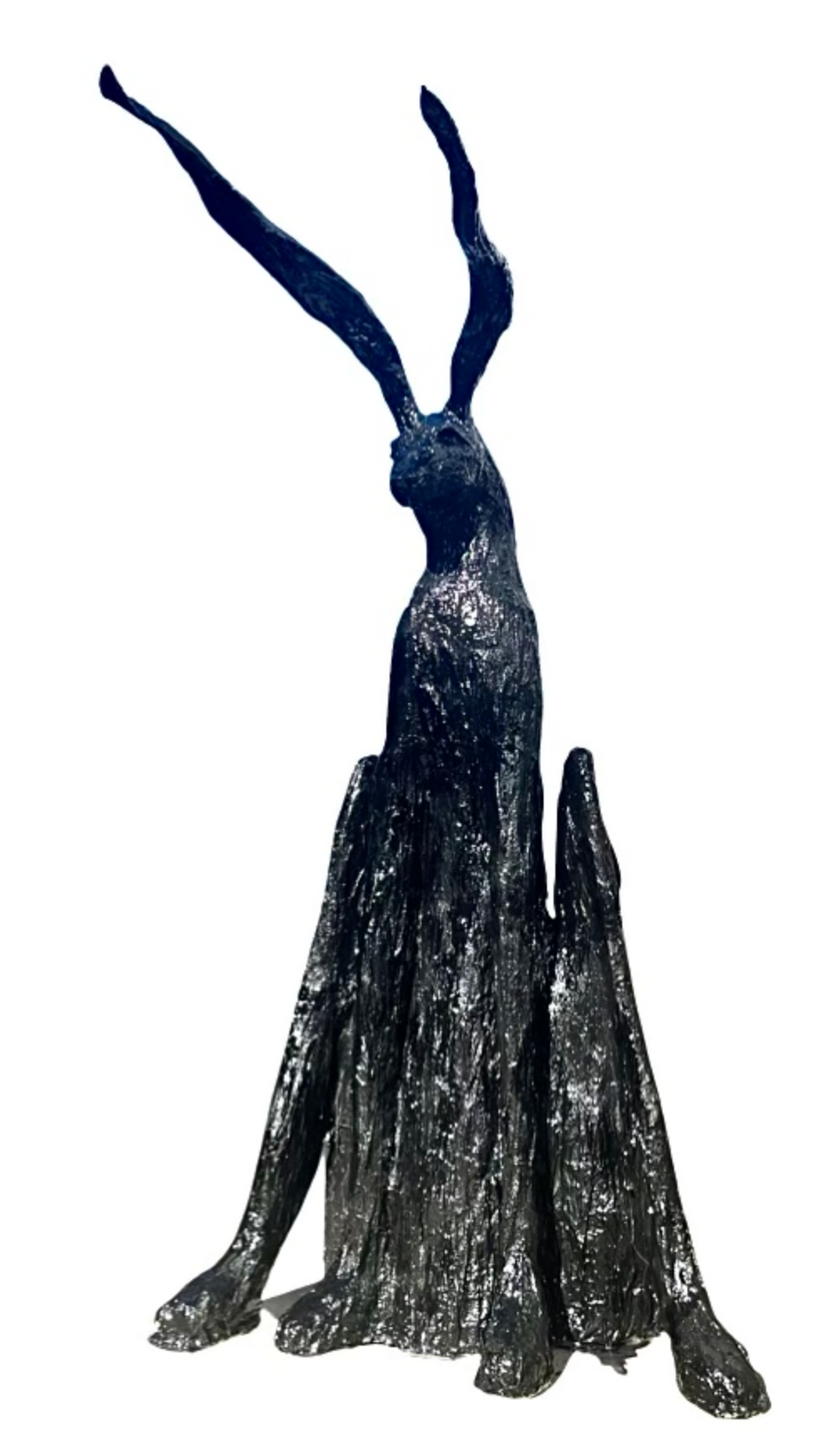 Night Hare by Rachel Gardner
Art + Entertainment