Holiday Cheer
The holiday season is officially here, and what better way to celebrate than with a festive cocktail? Check out some of the hottest restaurants' coolest new beverages.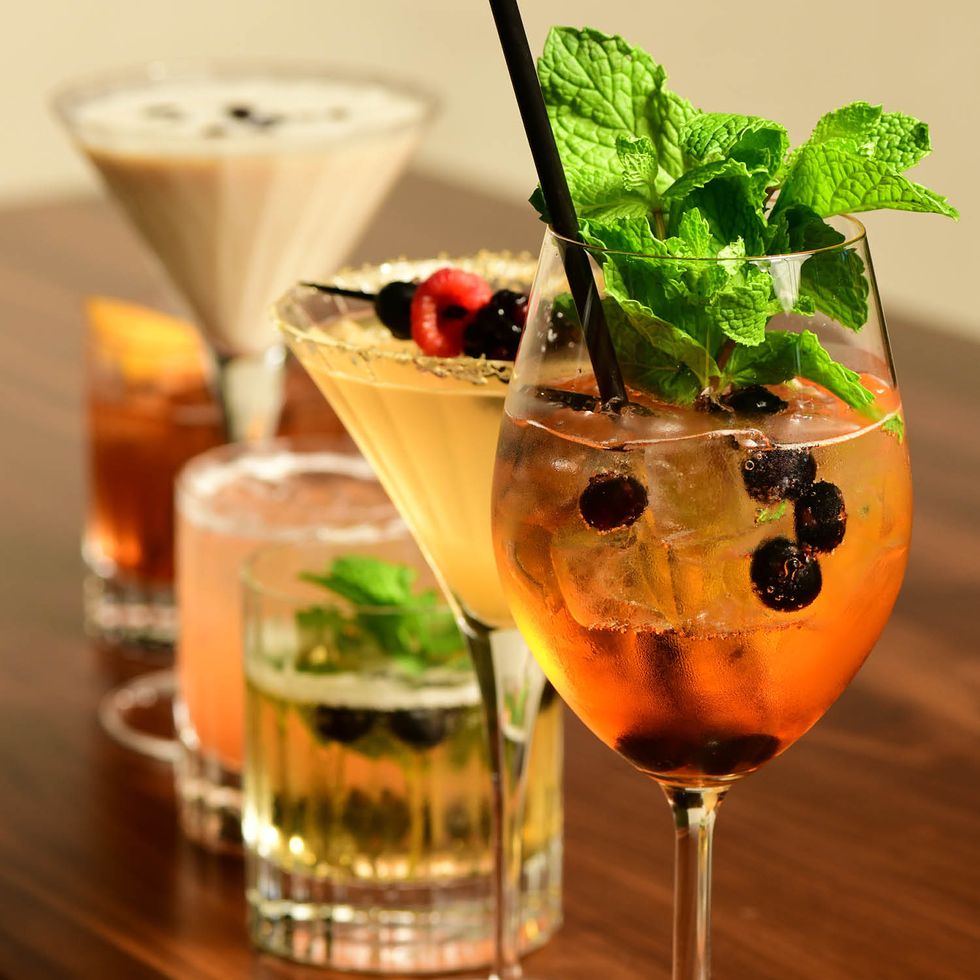 ---
Cocktail empress Laurie Harvey's latest creations can be found at BuffBurger in Montrose. Try the picture-perfect cranberry mule, made with Deep Eddy and garnished with fresh berries and rosemary.
The fall sangria here includes red and white wine, brandy, and orange-and-lychee liqueur. And if you're jetting off to the beach — or just wish you were — this season, kick things off with the pineapple-savvy Rum with a View.
Try the Most Wonderful Thyme of the Year at this hot spot's monthly mixer on Dec. 6. "Less-is-more," says Adair Concepts' beverage director Danny Frownfelkter of his new creation, with pisco, lemon and thyme, "freshly blossomed and picked."
The sexy hotel's latest cocktail menu, dreamed up by F&B director Jacob Weaver, includes a spiced-cherry Old Fashioned and, naturally, a pumpkin-spice-latte martini.
This season is all about the pie, right? Try yours in a cocktail, with Star Fish's Apple Pie Mule: butter-washed apple brandy, lemon and apple-pie spice.
At State Fare, a fig-infused rye whiskey and Cocchi vermouth make for a toast-worthy Fig Manhattan.
Food+Travel