From the Holiday Issue: Colorful Gowns and Statement Jewels Light Up the Season
Steven Visneau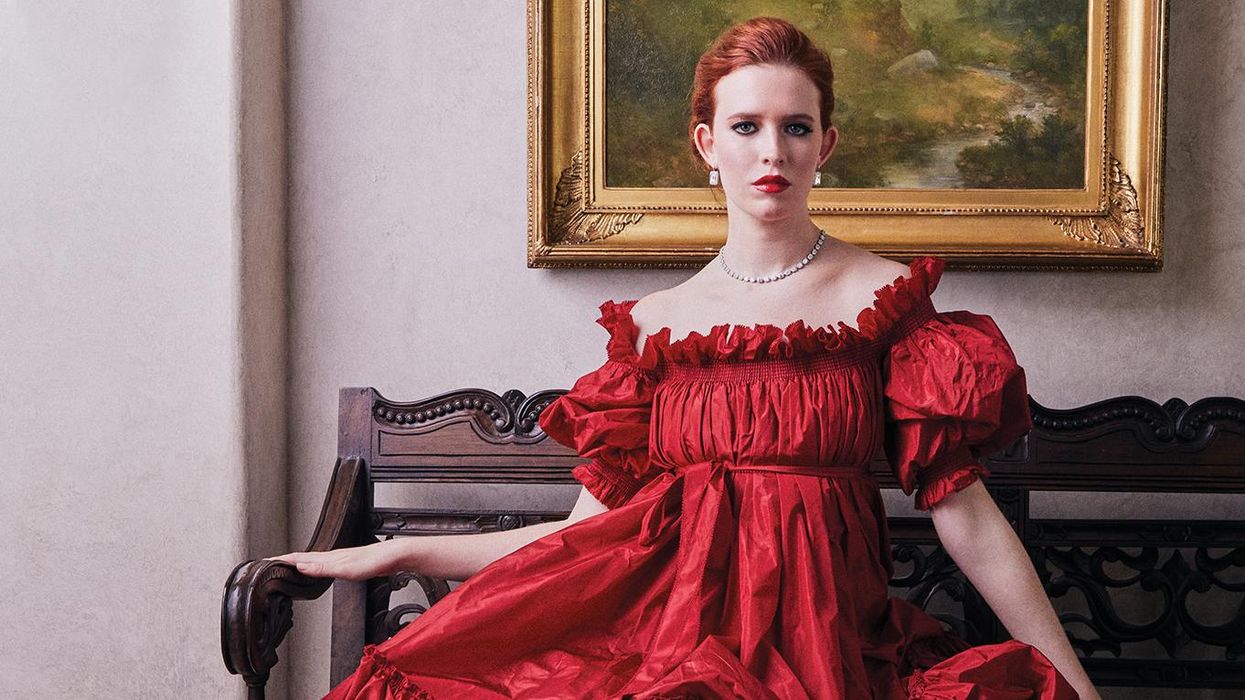 THIS HOLIDAY SEASON, diamonds really are a girl's best friend. Oh, and also rubies, emeralds and statement pieces from Houston's top jewelers. Especially paired with stunning evening gowns and bold looks from Naeem Khan, Dior, Gucci and more.
---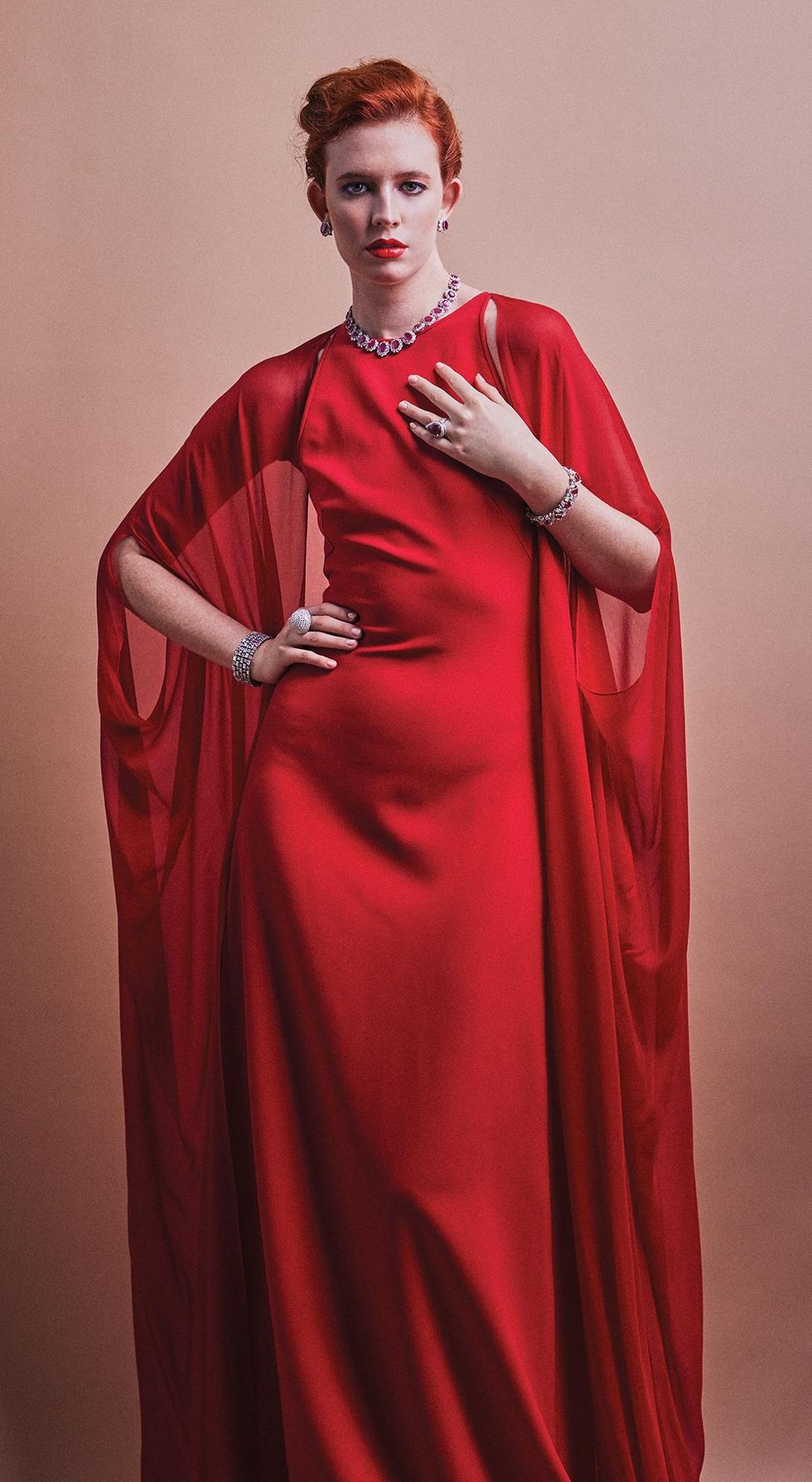 Gown, by Naeem Khan; ruby and diamond suite, $549,000, diamond and ruby bracelet, $198,000, wide diamond bracelet, $179,800, and rubellite tourmaline ring, $18,900, all at Tenenbaum.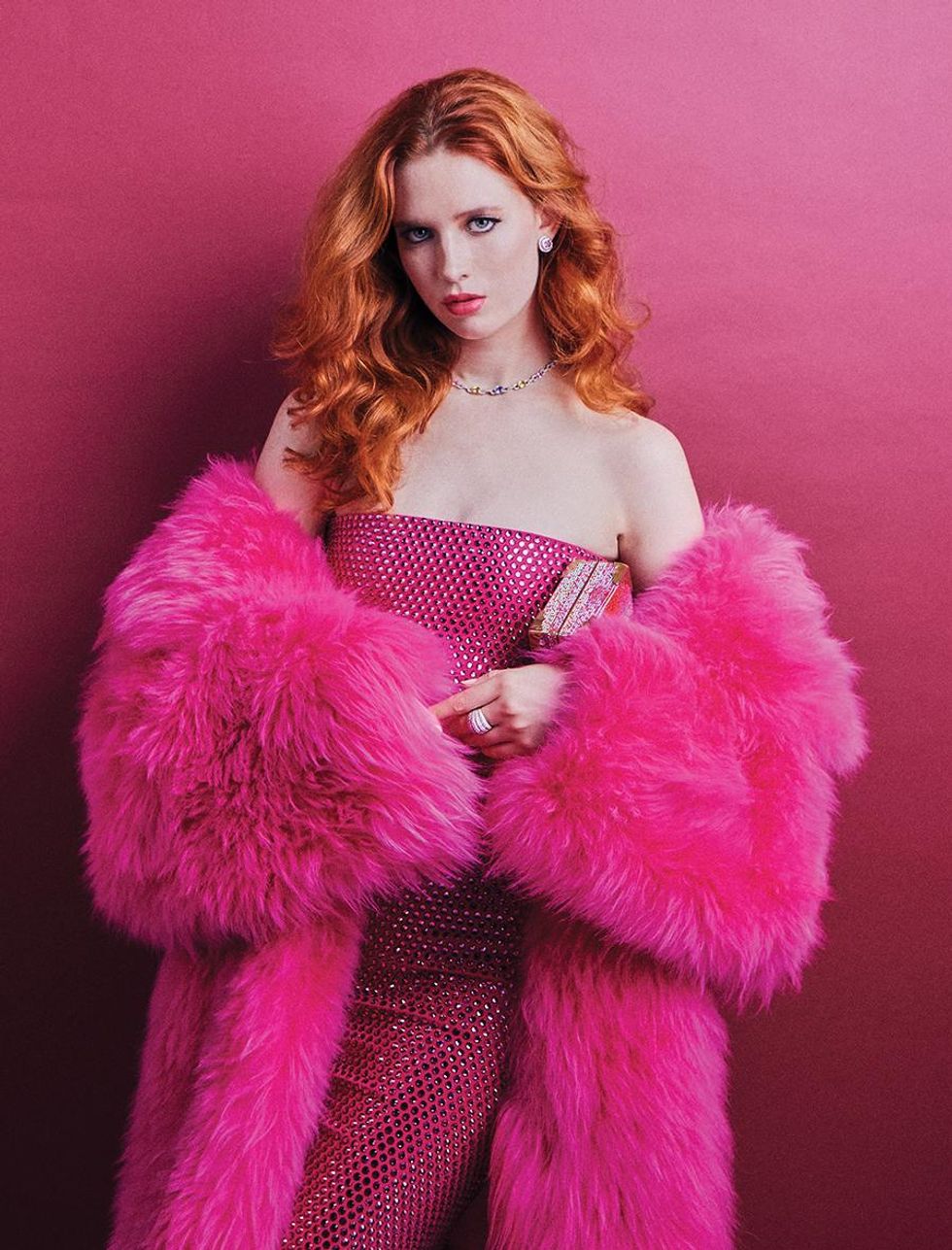 Dress and wrap, by Michael Kors; Hot Crystal handbag, $265, by Creations by Niki Lassiter; tourmaline and pink-sapphire earrings, $7,690, by Barry Kronen, oval sapphire necklace, $11,385, and multi-row diamond ring, $18,475, both by IWM Signature Collection, all at IW Marks.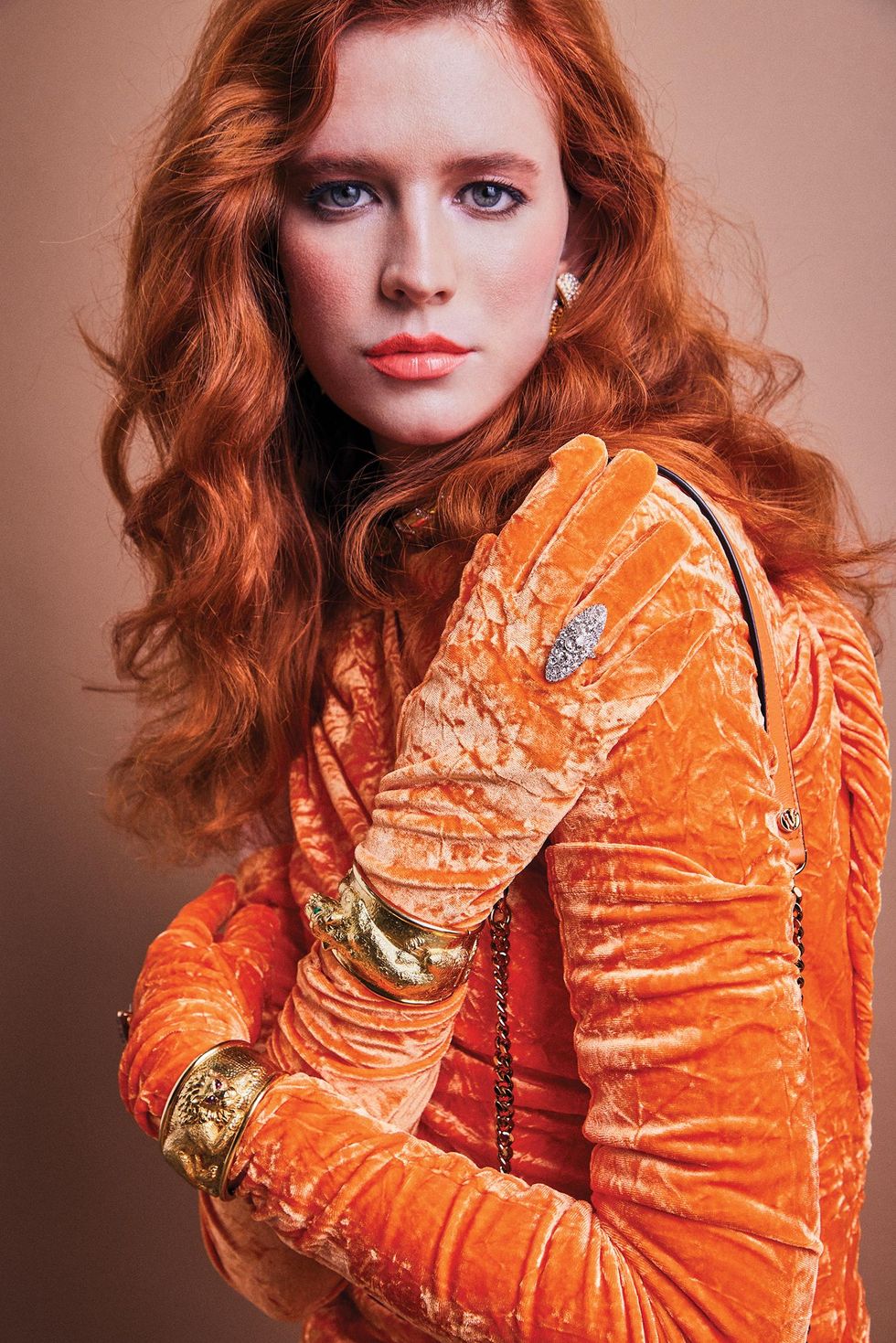 Dress and gloves, both by Versace; leopard cuff, $32,800, and lion cuff, $30,400, both by David Webb, doorknocker earrings, $48,900, by Sabbadini, and Navette ring, $22,500, all at Tenenbaum.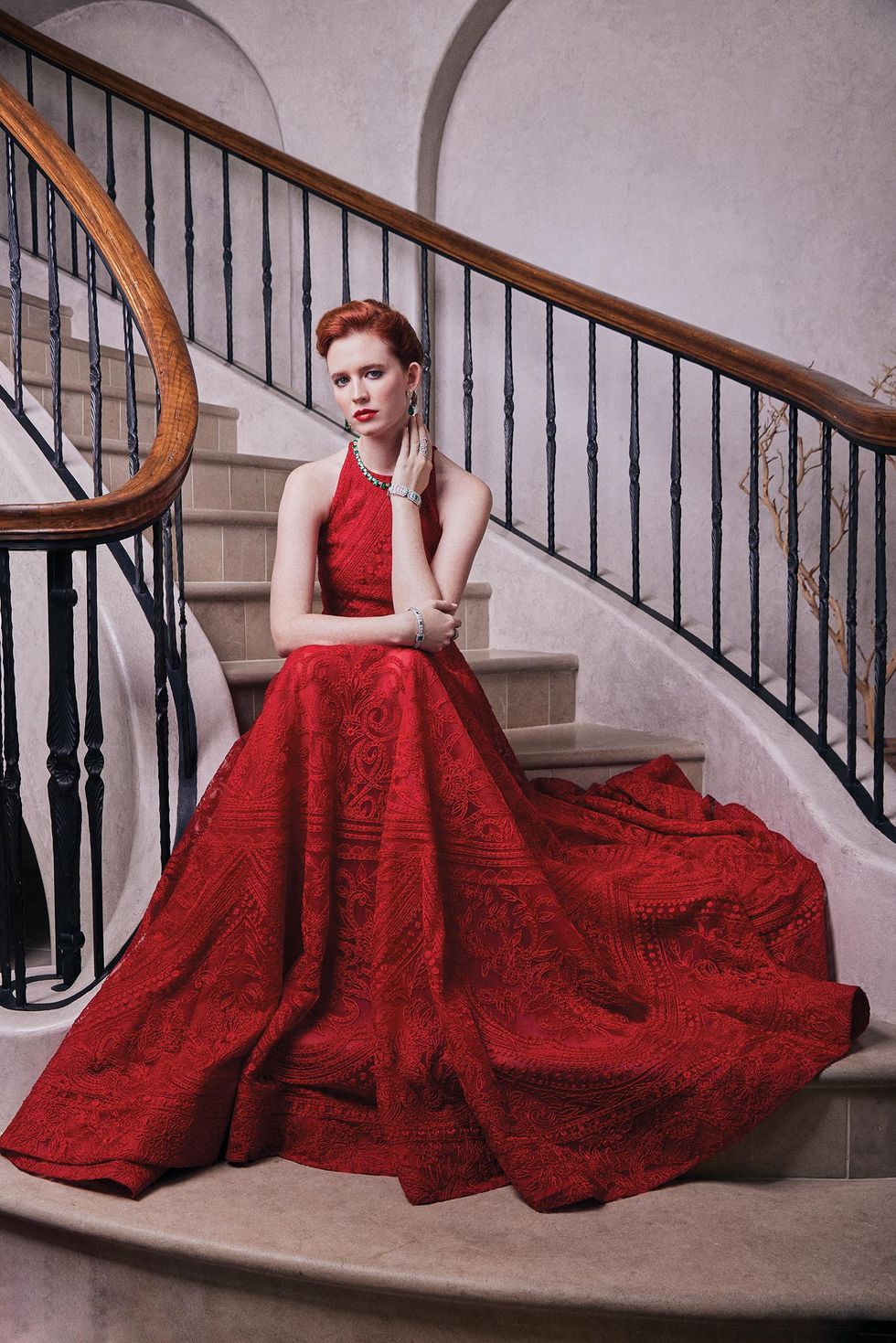 Gown, by Naeem Khan; emerald and diamond drop earrings, $849,000, and emerald and yellow diamond necklace, $790,000, diamond and emerald bracelets, $34,500 and $31,500, and cocktail ring, $7,000, all at Valobra Master Jewelers.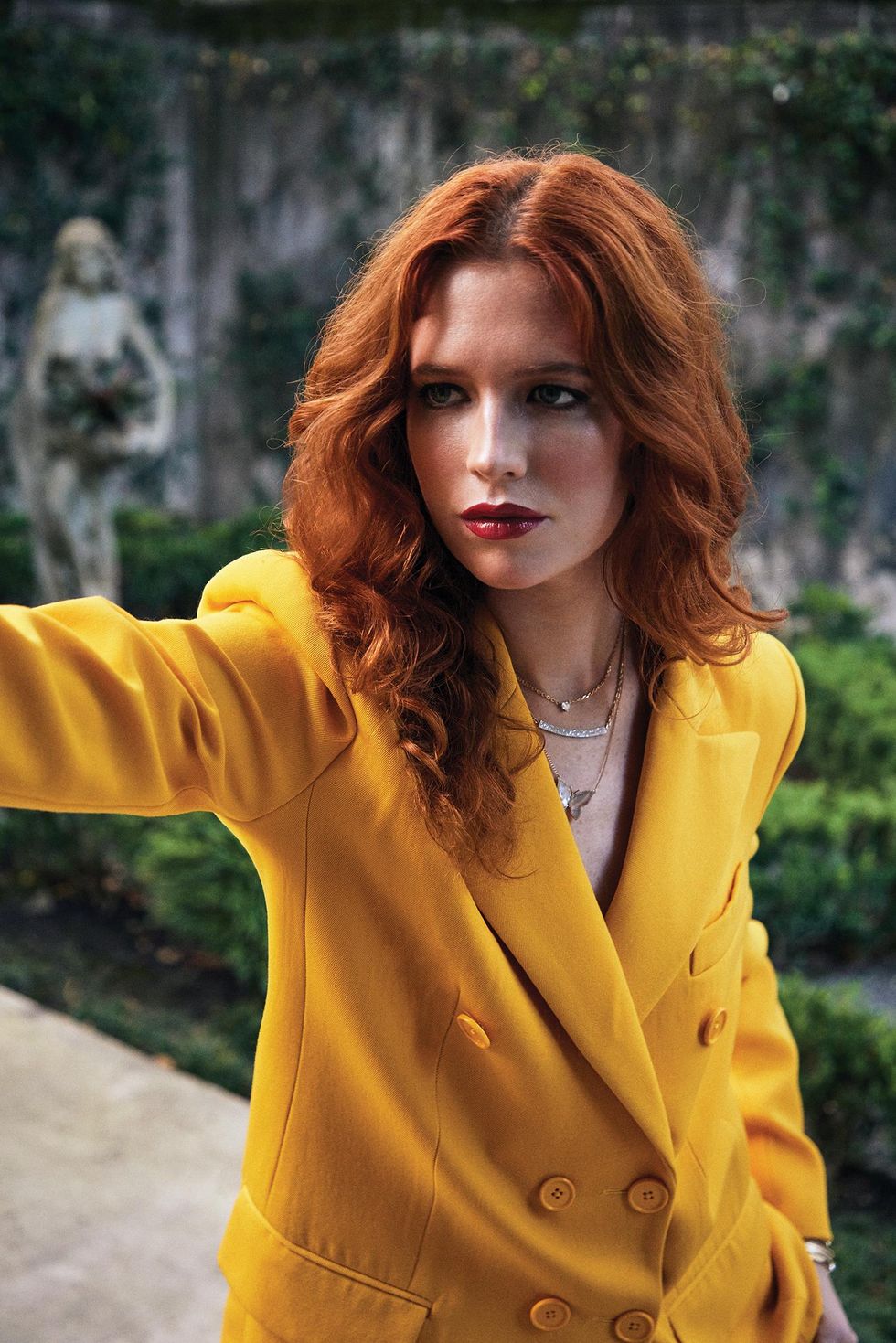 Blazer, by Michael Kors; diamond heart necklace, $4,500, mixed-metal bar necklace, $3,938, and mother of pearl butterfly necklace, $1,700, all at Bella Madre.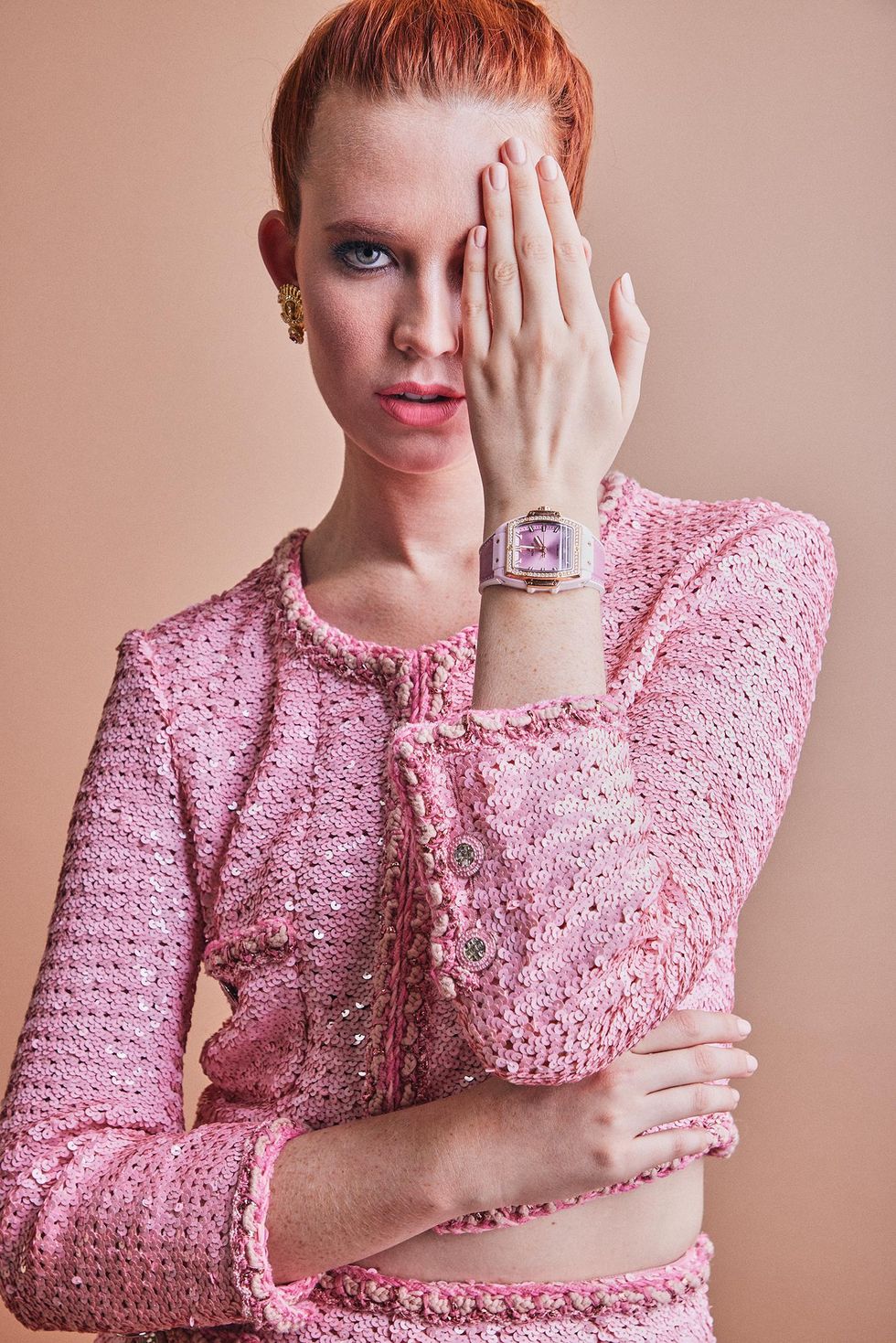 Sequin jacket and pants, and earrings, all by Chanel; Spirit of Big Bang King Gold with pink ceramic and diamonds, by Hublot.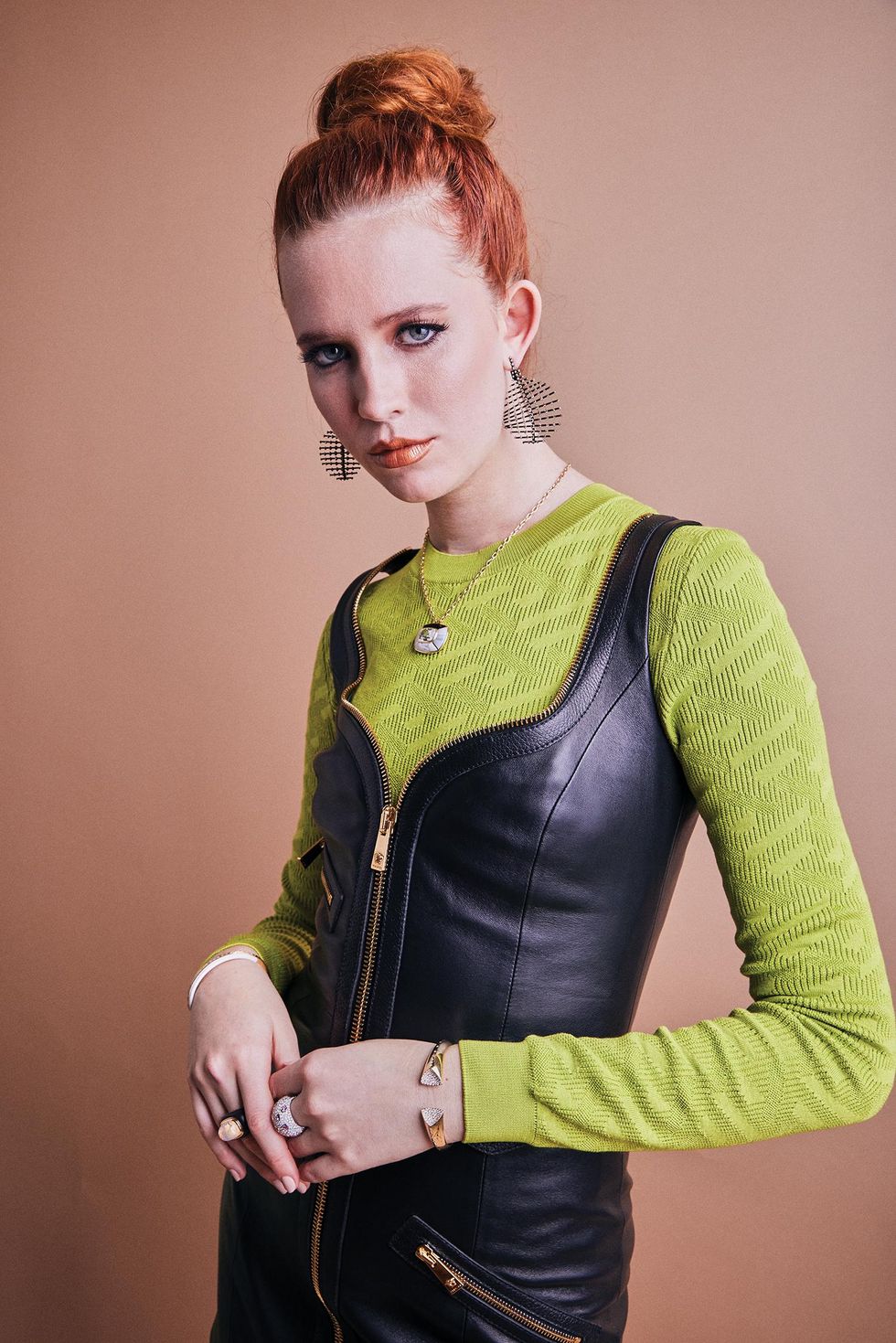 Sweater and leather dress, by Versace; Disco earrings, $32,000, by Fernando Jorge, Patchwork necklace, $7,800, Geode cuff, $16,000, Chubby ring, $16,800, and Sparkle ring, $14,900, by Emily P. Wheeler, all at Elizabeth Anthony.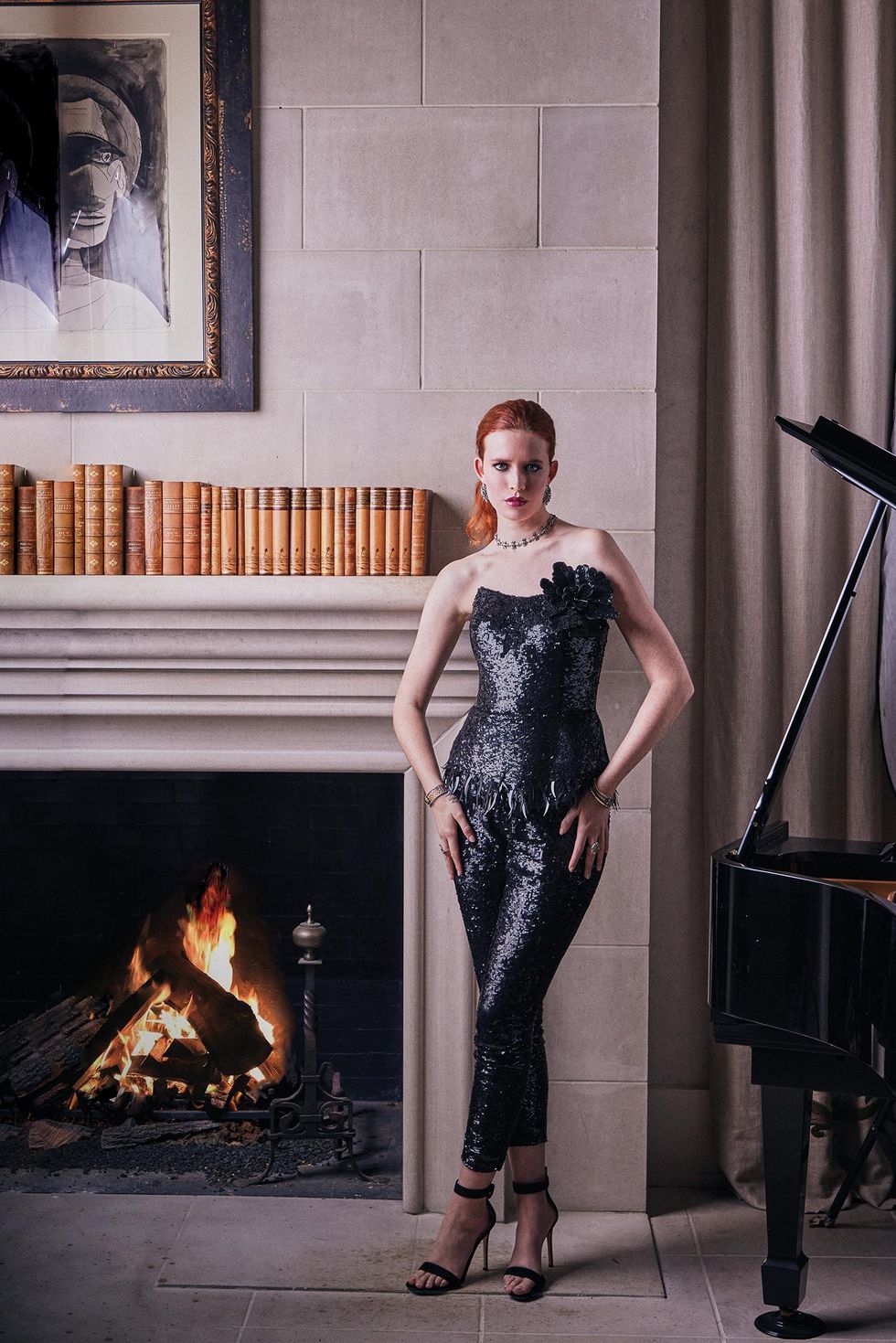 Sequin top, $4,290, and pants, $2,990, by Oscar de la Renta, and shoes, $825, by Saint Laurent, all at Saks Fifth Avenue; diamond and emerald choker, $42,768, diamond and tsavorite garnet ring, $11,858, mother and child ring, $8,712, diamond starburst bracelet, $14,685, flower bracelet, $10,846, cuff, $5,478, and emerald lattice bracelet, $55,000, all by Arman Sarkisyan at Lesley Ann Jewels.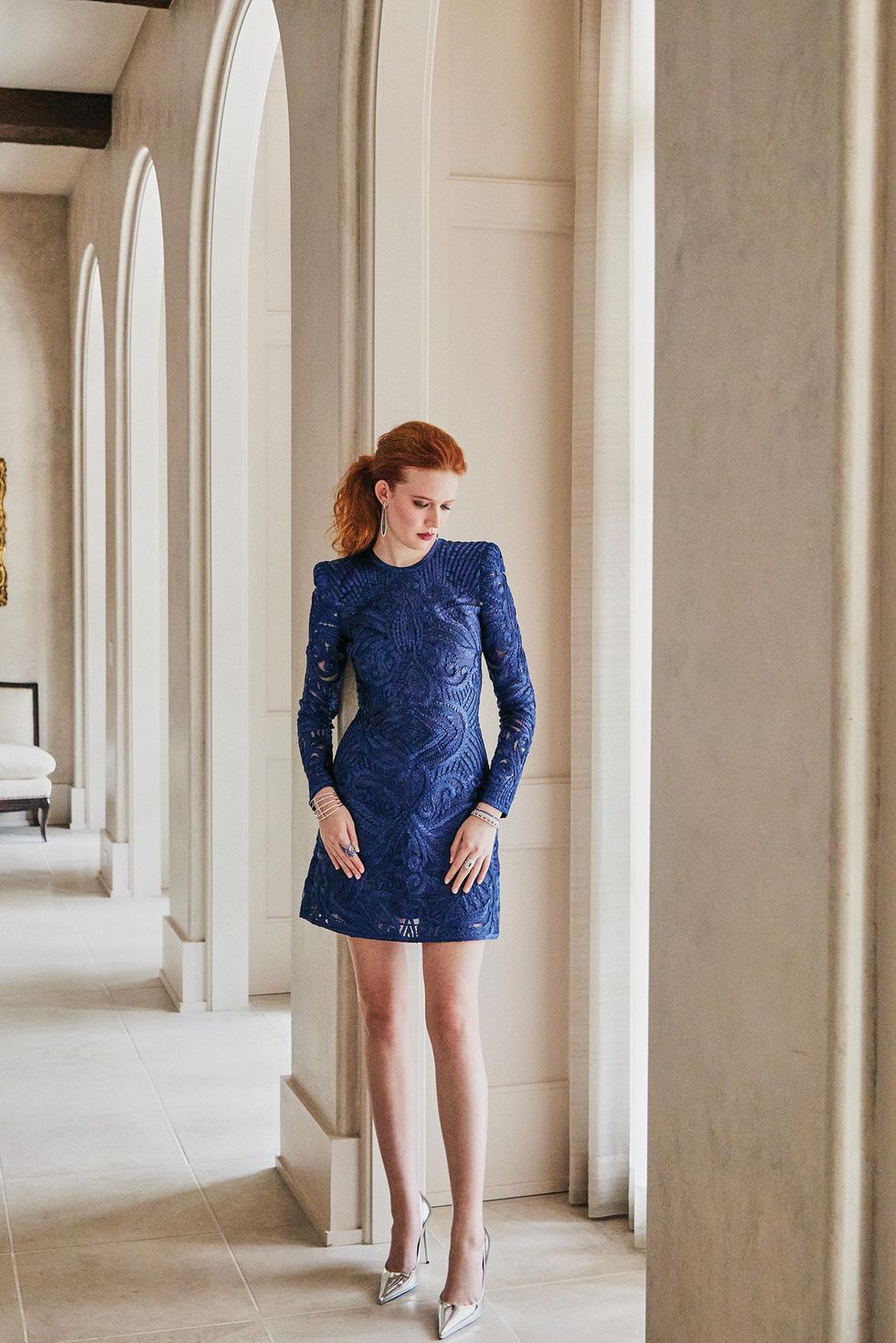 Dress, by Naeem Khan, shoes, $845, by Christian Louboutin at Saks Fifth Avenue; sapphire earrings, $8,100, sapphire bracelet, $8,125, diamond tennis bracelet, $17,250, diamond ring with a center emerald, $10,965, and sapphire statement ring, $12,220, all at Zadok Jewelers.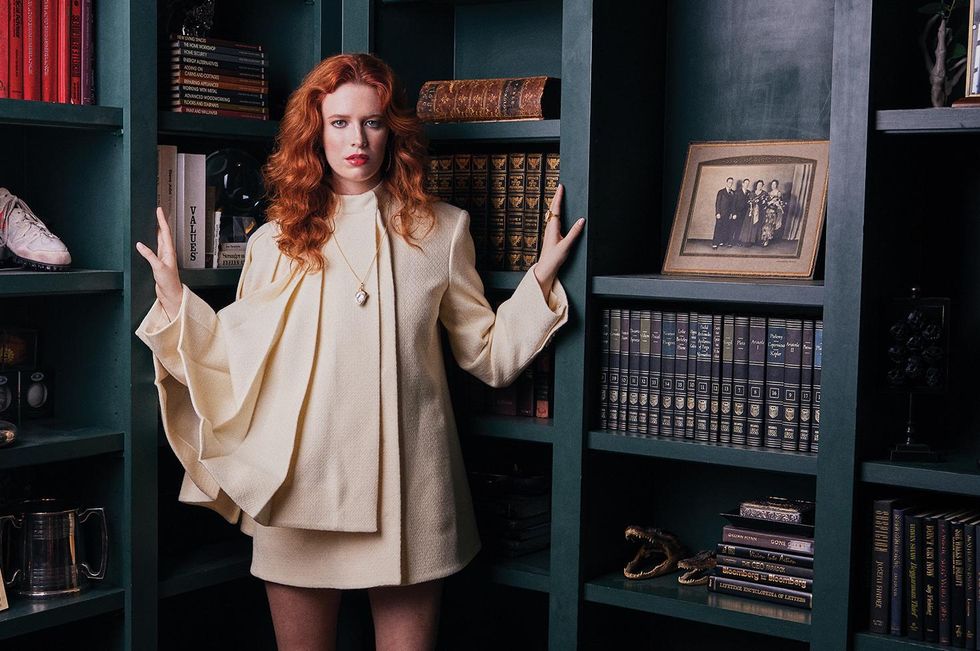 Jacket dress, by Gucci; freshwater pearl pendant with white diamonds, $5,830, on handmade gold chain, $4,270, and pearl ring with white diamonds, $6,920, all by Lika Behar at Cotton Club.
Styling by Todd Ramos
Art Direction by Patrick Magee
Hair and Makeup by Edward Sanchez
Model Charlotte Stevens for Page Parkes
Shot on Location at the Memorial home of Michael and Lisa Holthouse
Style