Summer Realty Spotlight: Inside Seven of the City's Hottest Neighborhoods Now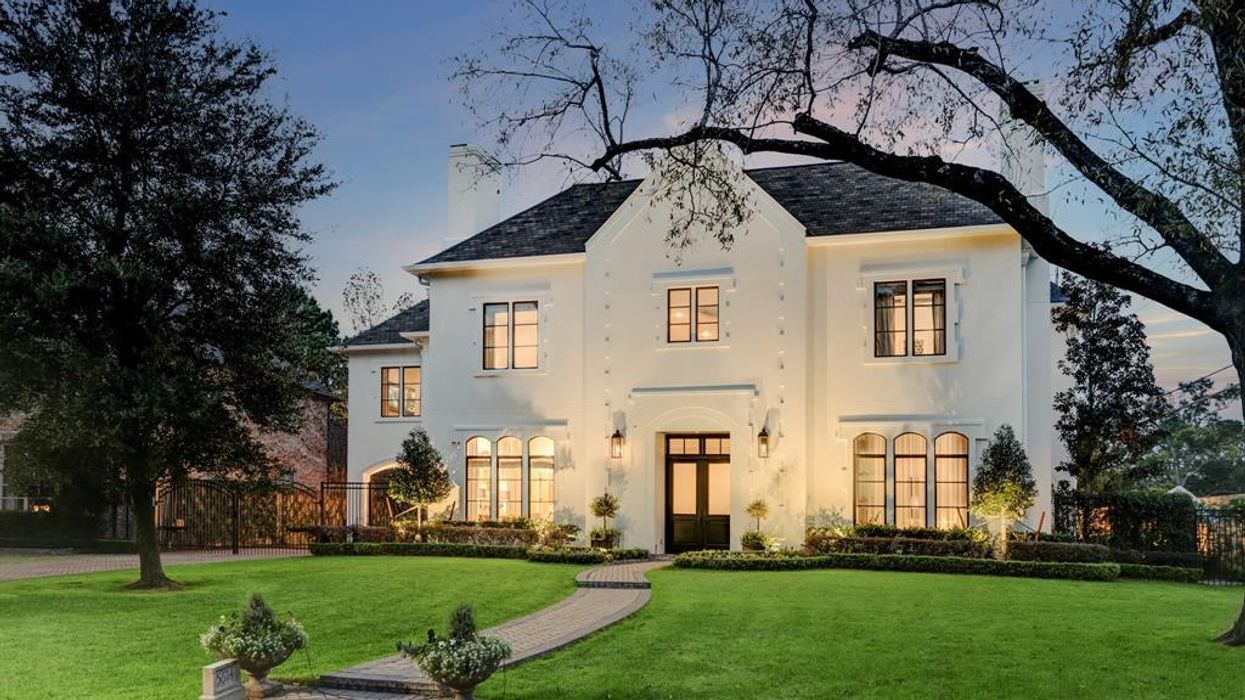 ---
Tangled Up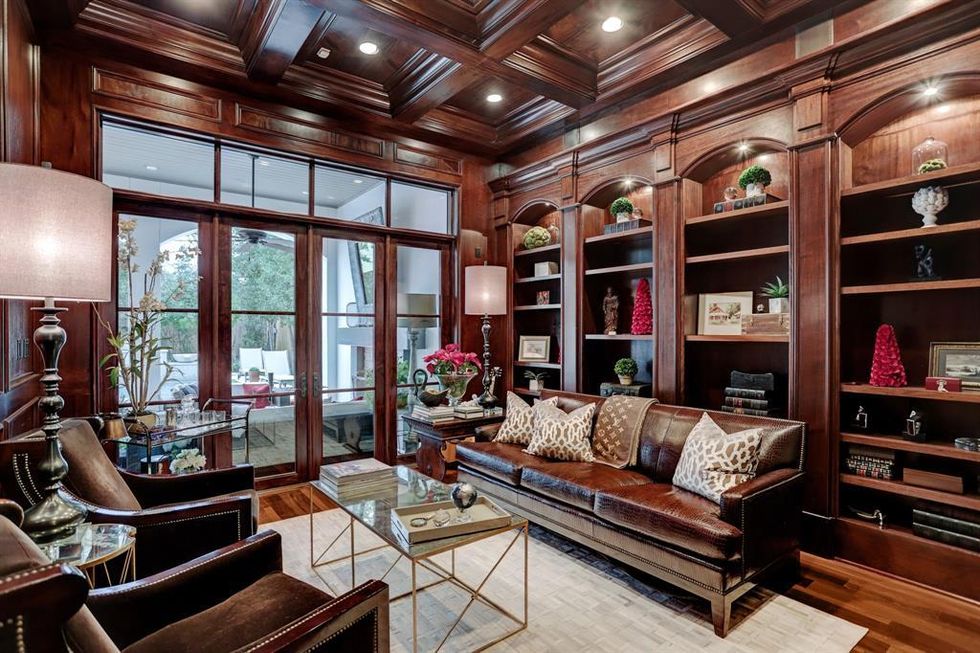 A $3 million Tanglewood abode complete with a wood-wrapped study that opens up to an outdoor loggia was listed by Kelli Geitner with Martha Turner Sotheby's International Realty and sold after 17 days on the market.
After a couple of stagnant years, things are really moving in the wealthy enclave of Tanglewood: The number of transactions taking place January through May of this year is up more than 250 percent compared to the sime timeframe in 2020. Meanwhile, months of inventory — or the amount of time it would take to sell every home on the market if things continued at the current pace — is just four, down from 11 two years ago. The average price of homes sold in May of this year was $1.9 million, a modest 7 percent increase over May 2021.
Towering Oaks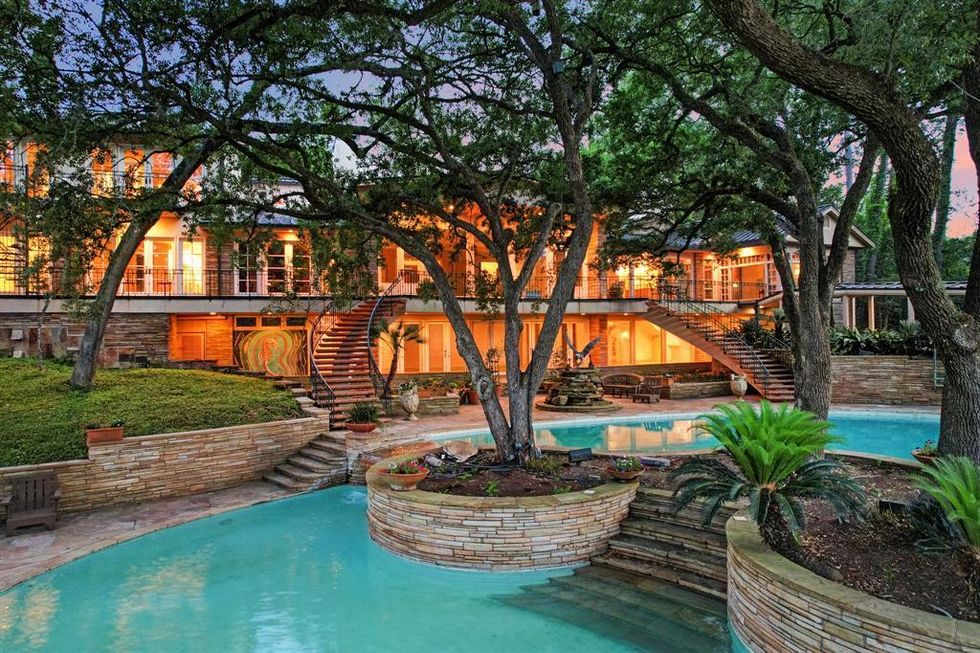 Walter Bering has listed 3940 Inverness Dr., which backs up to Buffalo Bayou, for $8.9 million
During the pandemic, many who could afford it actually increased the square footage of their homes, ensuring a more desirable setting for social distancing. Neighborhoods like River Oaks saw lots of families upgrading their quarantining quarters, which contributed to a brief boom. So far in 2022, there have been nearly 30 percent fewer transactions compared to the first half of 2021, though homes are also selling 30 percent faster (and 70 percent faster than the same timeframe in 2020!). The average sales price remains unchanged, hovering around $3.1 million.
Two Good!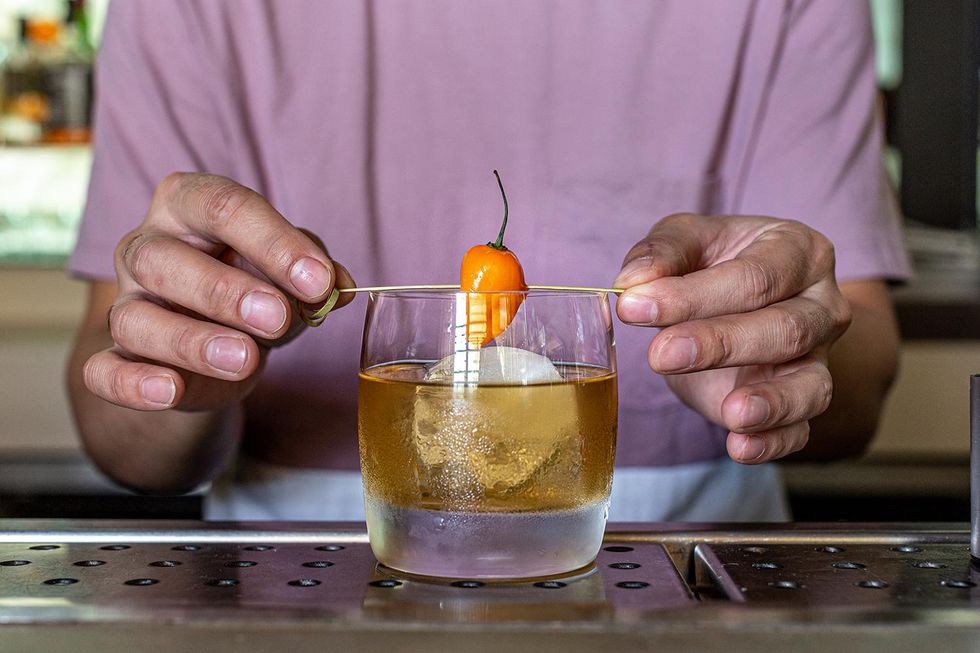 Montrose remains desirable for its proximity to restaurants and nightlife, such as Traveler's Table.
Sometimes no news is good news, as in the case of markets like Montrose and Museum District, where pricing remains relatively flat and the market is comparably balanced. HAR reports that so far in 2022, average home prices in both neighborhoods have increased by 3.9 percent over the same timeframe last year, to $761K and $1.06 mil, respectively. Houses in both 'hoods tend to last just 30 days on the market, and the number of transactions in both areas are on pace with 2021, too.
'Village' People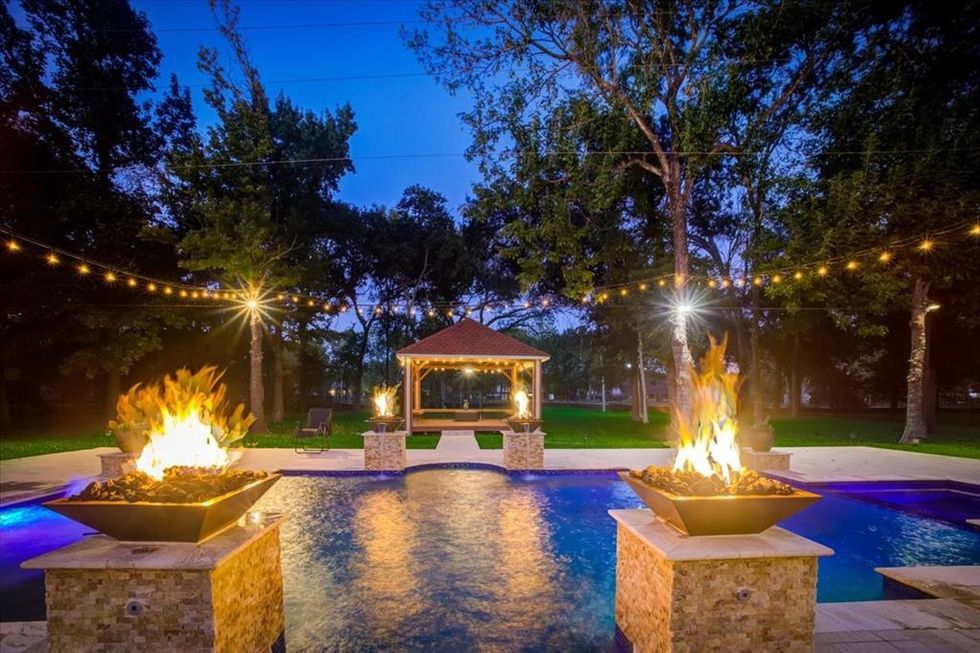 The pool view at 15906 Tahoe Dr., a nearly 6,000-square-foot home under contract for $1.25 mil at press time
A quaint outer-Loop pocket located at the Beltway and 290, Jersey Village has enjoyed quite the boom over the past year, with home prices up 25 percent, to $366K, compared to one year ago. This year, homes here have sold in an average of 13 days, and the number of transactions taking place Jan.-June 2022 is up by 60 percent compared to the same timeframe in 2021. Hip and family-friendly businesses — like Senate Avenue Brewing Company — are opening in Jersey Village, adding to the existing appeal of its easy-access location and still modest home prices.
Suburban Bliss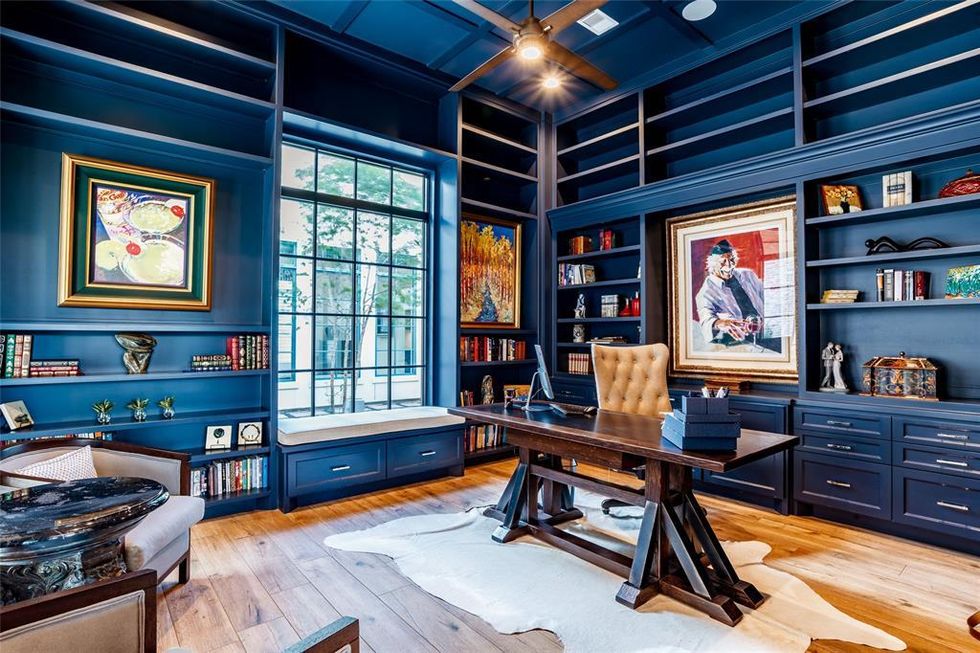 7342 Palmetto Springs Dr. in Katy sold for over $2.2 mil the same day it hit the market earlier this year.
The California-to-Texas pipeline just got a little wider: Chevron has offered to pay its San Ramon-based employees to relocate to Houston. Those selling in Cali and buying in H-Town are surprised at what money can buy in terms of home size and amenities, specifically in suburbs like Katy, where prices have shot up an average of 21 percent across all four market areas. Houses are selling especially fast in the Katy Southeast district, which includes Cinco Ranch. The supply can't quite keep up with demand, as inventory sunk to 0.5 months in May — meaning it would only take about two weeks to sell every home on the market if things continued at the current pace.
North Stars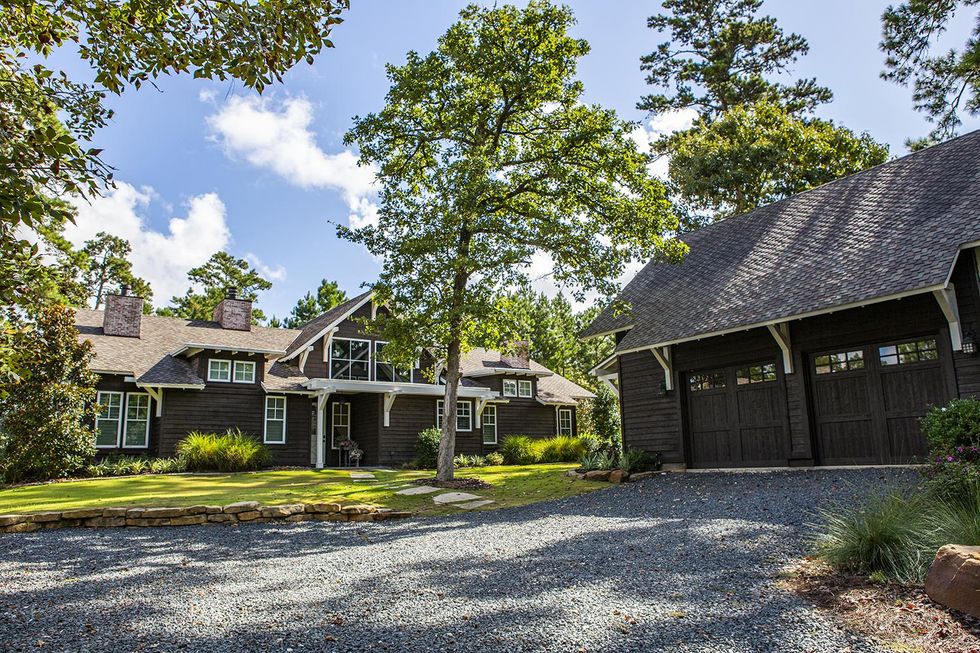 A residence at Bluejack National
For the second year in a row, the family-friendly, outdoors-oriented, master-planned community of The Woodlands snagged the top spot on Niche.com's list of "Best Cities to Live in America." It was also named the second-best place to buy a house based on current trends. With home prices up around 16 percent so far this year compared to last, and the average days-on-market figure cut in half, to 15, The Woodlands is certainly a hot market. Neighboring areas, such as Bluejack National, have noticed an uptick in interest over the last couple of years, too. "What used to be very remote is becoming less remote," says the resort-style community's Josh Governale. "The opening of Highway 249 truly reduced travel time."
Garden Party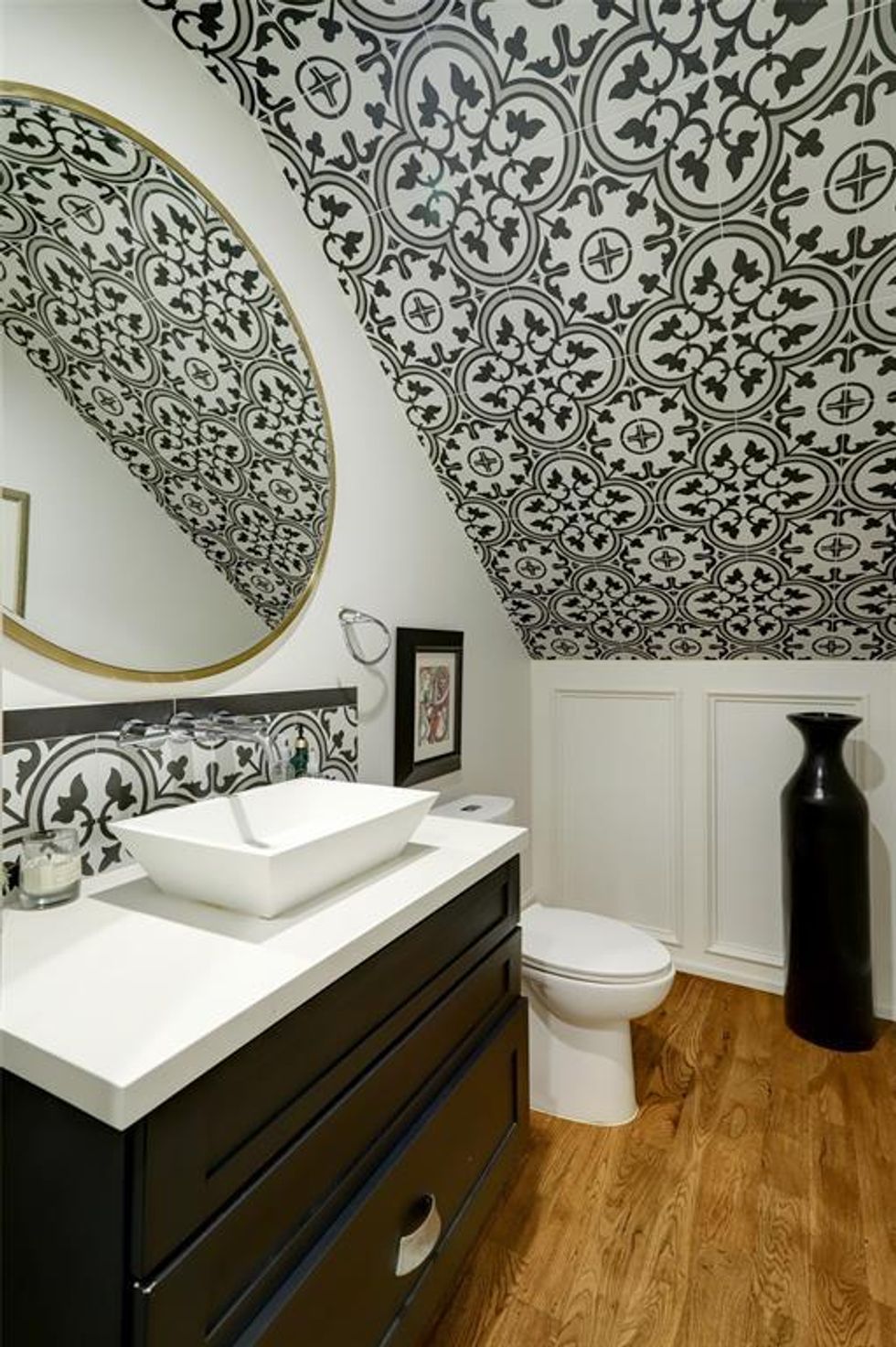 A character-filled bathroom at 524 W. 32nd Street
Home prices in the Heights have, unsurprisingly, continued to increase, up around 10 percent for the first half of this year compared to last, and last an average of 16 days on the market. The overall supply, however, has remained somewhat stable. Such is not the case for neighboring district Garden Oaks, where a dwindling supply means prices are soaring: The average home sold in the first half of this year went for $809K, a 17.6 percent increased compared to the same timeframe of 2021. Buyers here get a similar charm to that of the Heights, but more square footage for the price tag, as in a nearly 4,000-square-foot Craftsman-inspired place on W. 32nd St., sold by Bill Baldwin after just one day on the market for around $1.5 mil.
Home + Real Estate