Today: Trendy Ice Cream Shop Celebrates Grand Opening in Montrose with Free Scoops!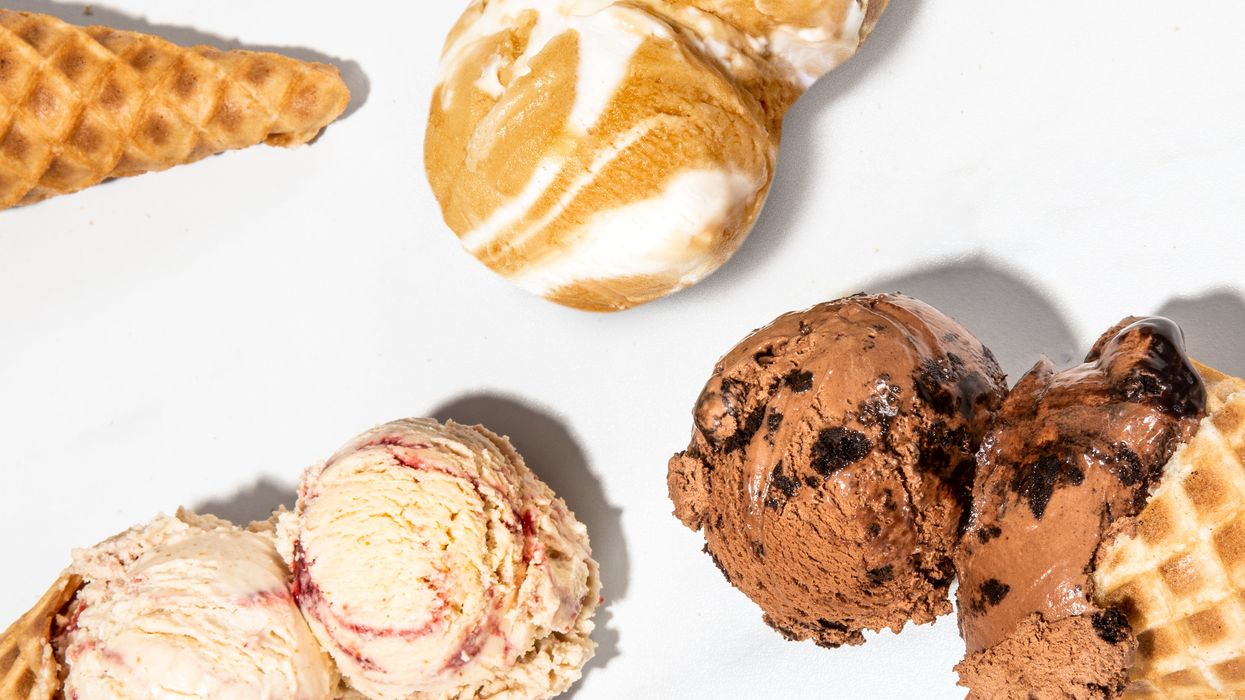 TODAY IS A lucky day for anyone who stops by the grand opening of Jeni's Splendid Ice Cream. Guests will enjoy free ice cream during the evening event, and the first 50 people in line will score swag bags with Jeni's goodies. The scoop shop takes the former site of Old Blue House Antique Shop, a large freestanding house on Westheimer, so expect lots of character.
---
Jeni's was founded by Jeni Britton Bauer who set out to make artisanal ice creams more than 20 years ago. She opened her first shop in Columbus, Ohio, and was a James Beard award recipient for her comprehensive cookbook on ice cream, Jeni's Splendid Ice Creams at Home. Jeni's now has 65 shops in all 50 states, ships ice cream from its online site, and delivers locally in some areas. The company still prides itself for building ice creams completely from scratch using a tried-and-true recipe. Jeni's Ice Cream promises to be "free of anything fake" with ingredients from the best sources including milk from family-run dairies and some fruits grown just for Jeni's.
The shop offers unique ice cream flavors, and its bestsellers include Brambleberry Crisp (layers of vanilla ice cream, blackberry jam and oat streusel), Wildberry Lavender, and Salty Caramel. Jeni's ice creams have a notable ultra-smooth buttercream-like body. Flavors run the full spectrum from high octane Middle West Whiskey and Pecans made with whiskey-fueled ice cream, to all homey tasting Strawberry Buttermilk laced with fresh Ohio strawberries, cream and cultured buttermilk for tartness. And there are dozens of flavors inspired by classic desserts – think Cream Puff, Dark Chocolate Truffle, and Texas Sheet Cake.
Dairy and gluten-free options are available as well. Frosé sorbet is made in a sangria style with frozen rosé, pear, strawberry and watermelon. Banana Cream Pudding sports fresh bananas, rich coconut cream and vanilla wafers, while Lemon Bar smacks with lemon curd and rich shortbread crust. If you can't make it by the shop, look for Jeni's Splendid Ice Cream pints at Whole Foods Market, Randall's, and Central Market. The new Jeni's joins a burgeoning group of local ice cream shops in Montrose including Craft Creamery, SweetCup Gelato, Van Leeuwen and Milk & Sugar.
With two additional locations in CityCentre and the Heights as well as pints in local grocery stores, Jeni's is no stranger to Houston. The grand opening event this Thursday will run 7PM-midnight and happens to be on Houston's 713 Day, a day of deals. Ahh, summer!
Food