Thrive + Inspire: Dr. Eick Reminded of 'Healing Power of Animals' Amid Pandemic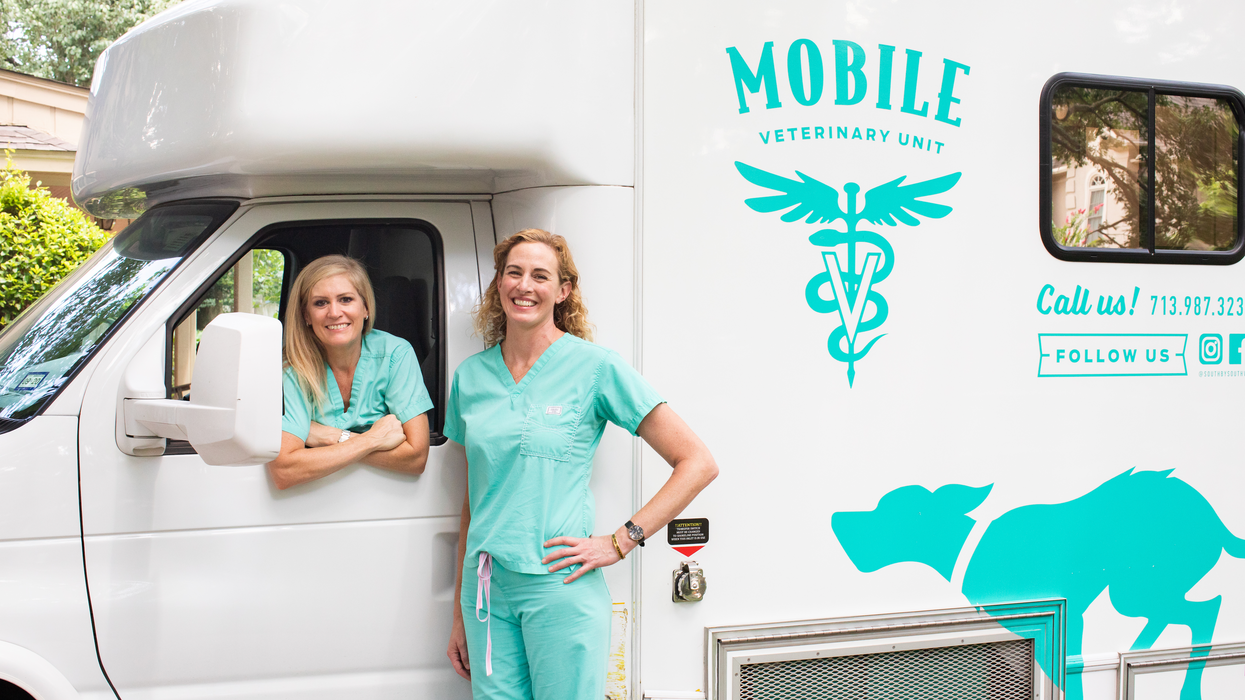 AN INTERVIEW WITH Dr. Katie Eick, CEO & Founder of Rockin' Pets, Rollin' Vets & Doctor of Veterinary Medicine
What were your biggest challenges in 2020? Well, the onset of Covid would have to be our biggest challenge. Before we knew too much about how it was transmitted, we enacted mask mandates and changed the way we interacted with each other and our clients. We shortened our hours and paired off into groups of two so that if one group got sick or exposed, we would have other groups intact to be able to continue working.
---
How did you adjust and overcome obstacles? We kept a sense of humor and lightness, despite the grave circumstances of the pandemic. Thankfully, pets help with keeping spirits light! So that aspect of our work kept us going.
What's the secret to staying hopeful and forward-looking in tough times? I will quote Mr. Rogers: "Look for the helpers."
We are a practice full of helpers. Everyone continued to show up, despite circumstances. Everyone performed their jobs with grace, dignity and determination. Witnessing this group of individuals going about their jobs with the level of dedication they have shown has been humbling and also makes me incredibly hopeful. Even in the face of a global pandemic, our staff came to work every day, happy to be there, ready to roll up their sleeves and get to work. These are the helpers, and I could not be prouder to have them on our team!
All I need to do to remain forward-looking is to see them hard at work every day. They make me believe that one day life will be back to the way we once knew it, and possibly be even better because we'll have gained a deeper sense of gratitude than we knew before.
What did you learn about yourself, your business or your community that might inspire others? It was inspiring to me to see how people adopted animals in record numbers. Since they were home and had the time, people opened their homes and their hearts to homeless animals. This act alone reminds me of the goodness of humans and inspires me to be a better one. It also reminds me of the healing power of animals, and how their companionship can change everything for an individual. There were — and still are — many individuals who live alone, work remotely and remain relatively isolated from the community. Those who fit that criteria, but also had a companion pet, seem to have weathered the quarantine storm with less anxiety, isolation and hopelessness.
What's new for 2021 that you're excited about? So much! Vaccines are rolling out so life is closer to getting back to normal. We are in a rapid expansion phase and have so much changing with our growth plans this year! We are excited to see where this year takes us and how many animals and people we get to help along the way.