Wondering How to Spend National Caviar Day? Ben Berg and the 'Caviar Queen' Have You Covered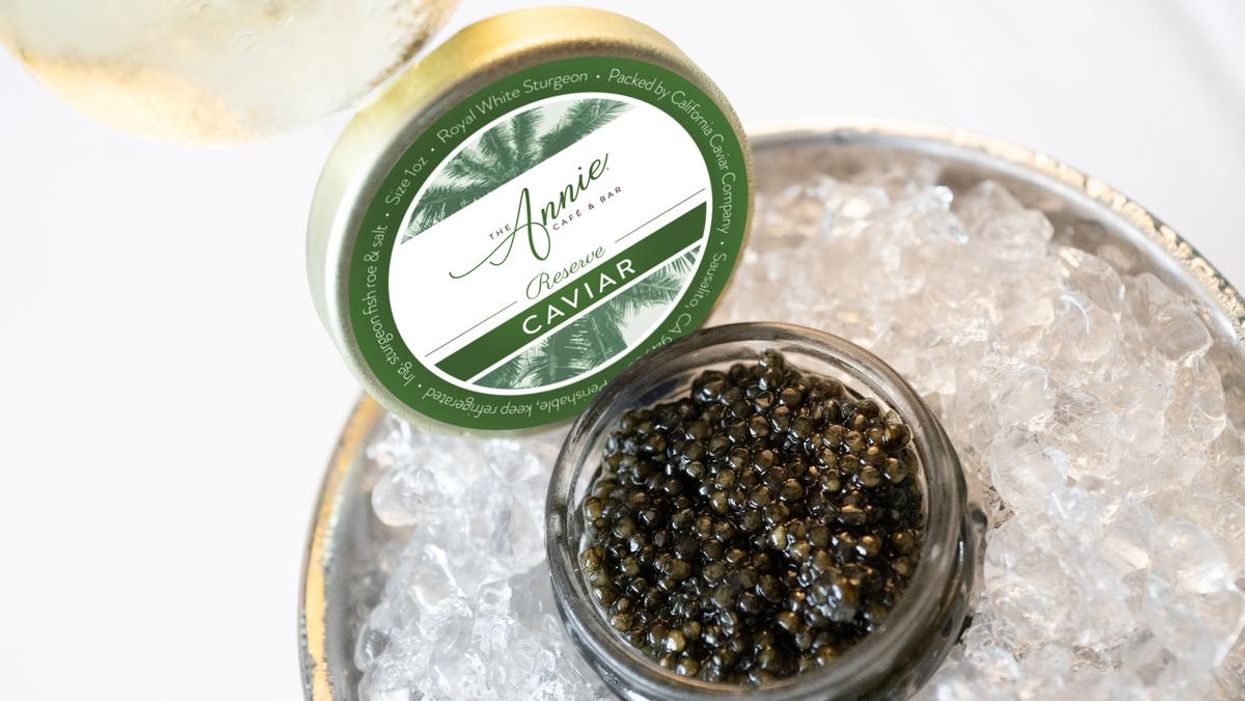 If you're looking to celebrate National Caviar Day, happening this year on Sunday, July 18, eco-friendly style, Berg Hospitality has you covered.
---
The enterprising restaurant group, helmed by Benjamin Berg, just announced the launch of its sustainably produced, custom reserve Royal White Sturgeon caviar. It will be featured permanently as part of a curated caviar service beginning Saturday, July 17, at Berg's restaurants B&B Butchers & Restaurant, The Annie Café & Bar and Turner's.
The luxe, custom reserve caviar, which was personally harvested by Berg at a farm in Idaho, was created in partnership with California Caviar Company (CCC), the first female-owned and -operated caviar company in the world, and the first in the country to only sell sustainably produced caviar.
"Caviar has been on my radar as a possible lane to further develop for years," said Berg in a statement. "Having the opportunity to work with California Caviar Company has been incredible, and experiencing the caviar harvesting process firsthand gave me a whole new appreciation for this delicacy."
CCC owner Deborah Kean, who is said to be a renowned tastemaker and caviar master, assisted Berg and Berg Hospitality VP of Concept Development Sean Mohammed in hand-selecting and harvesting the new caviar last month when the two traveled to Idaho for the chance to learn about the harvesting process — from start to finish — under the tutelage of Kean, often referred to as the "Caviar Queen."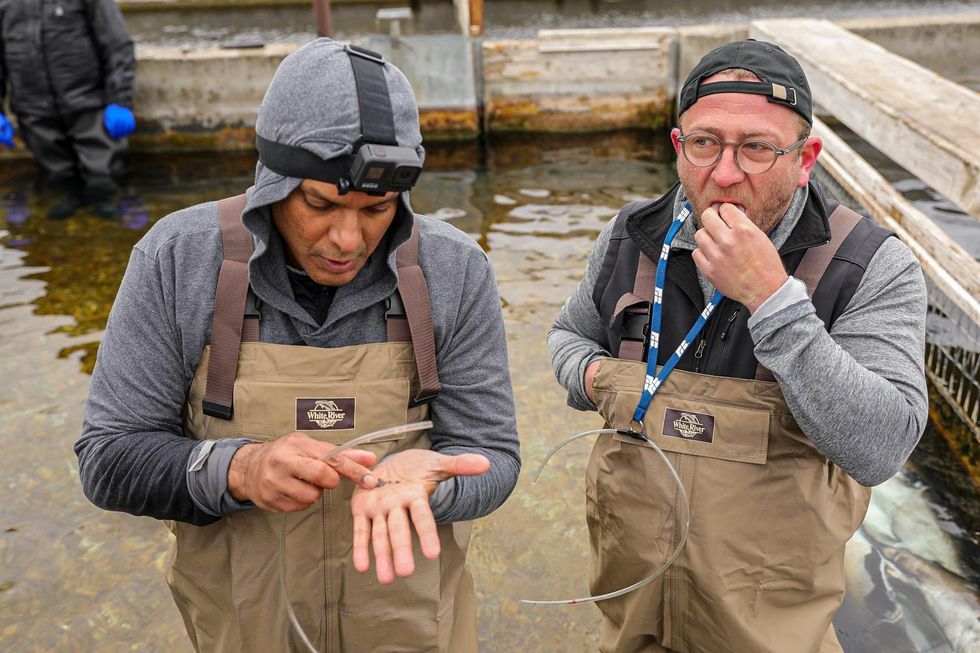 Berg Hospitality VP of Concept Development Sean Mohammed and Benjamin Berg harvested the caviar themselves in Idaho this past May.
The final result of their unique experience is a delicious, sustainably produced caviar that will be available at the select Berg Hospitality restaurants for $95 per 1-oz. tin.

"We are extremely proud of the quality of this product," said Berg. "We can't wait for it to hit our dining rooms and have guests experience it themselves."
Berg Hospitality will hold two exclusive events so diners can sample the new caviar in style. On Saturday, July 17 at 2pm, The Annie will host its inaugural high tea social to celebrate the new custom reserve caviar. The first tier for the caviar soirée starts at $95 per person, while the second tier, which includes a welcome cocktail, a glass of Charles Heidsieck Brut Reserve and tea and coffee, starts at $145 per person.
On Sunday, July 18 — National Caviar Day — Turner's will offer a six-course wine and caviar pairing dinner at 5:30pm, at which guests can enjoy a lavish, caviar-embellished dinner while enjoying the live music of pianist Barry Sames. The dinner, with a price tag $395 per person, also includes a special take-home gift.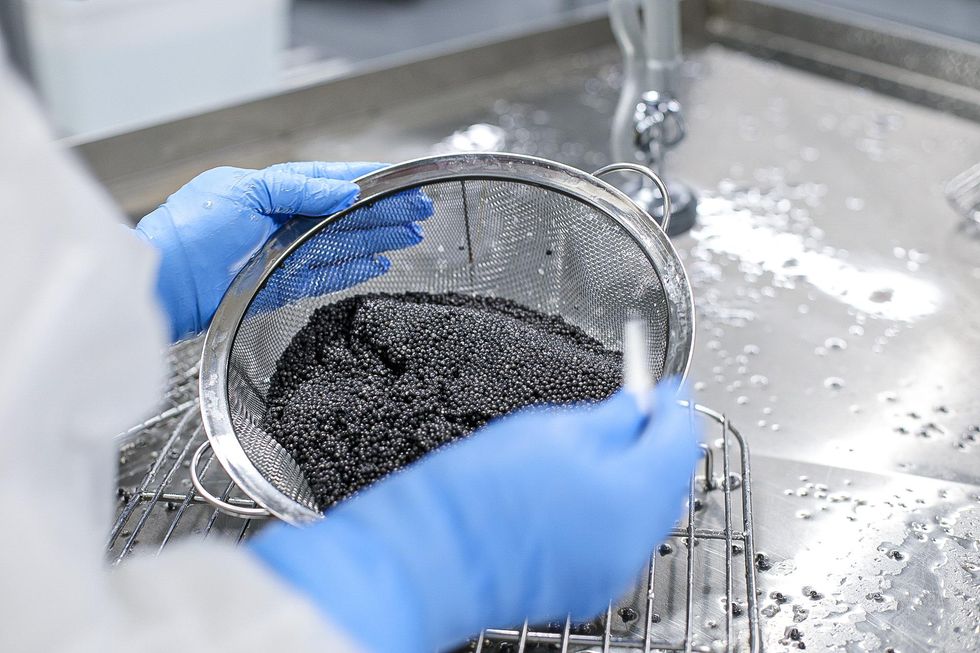 All of Berg Hospitality's new custom reserve Royal White Sturgeon caviar is sustainably harvested in partnership with California Caviar Company.
Food