The Unlock-Down: Ten Ideas for What to Do First!
We all know that we have to remain cautious, keep our distance, and play it safe as Gov. Abbott's statewide stay-home order ended last night. Staying close to the house, and venturing out thoughtfully here and there — maybe giving some business to a restaurant or retailer you've been yearning to support — seems like a plan. Here are 10 ideas from CityBook for how to spend your first few days post-quarantine.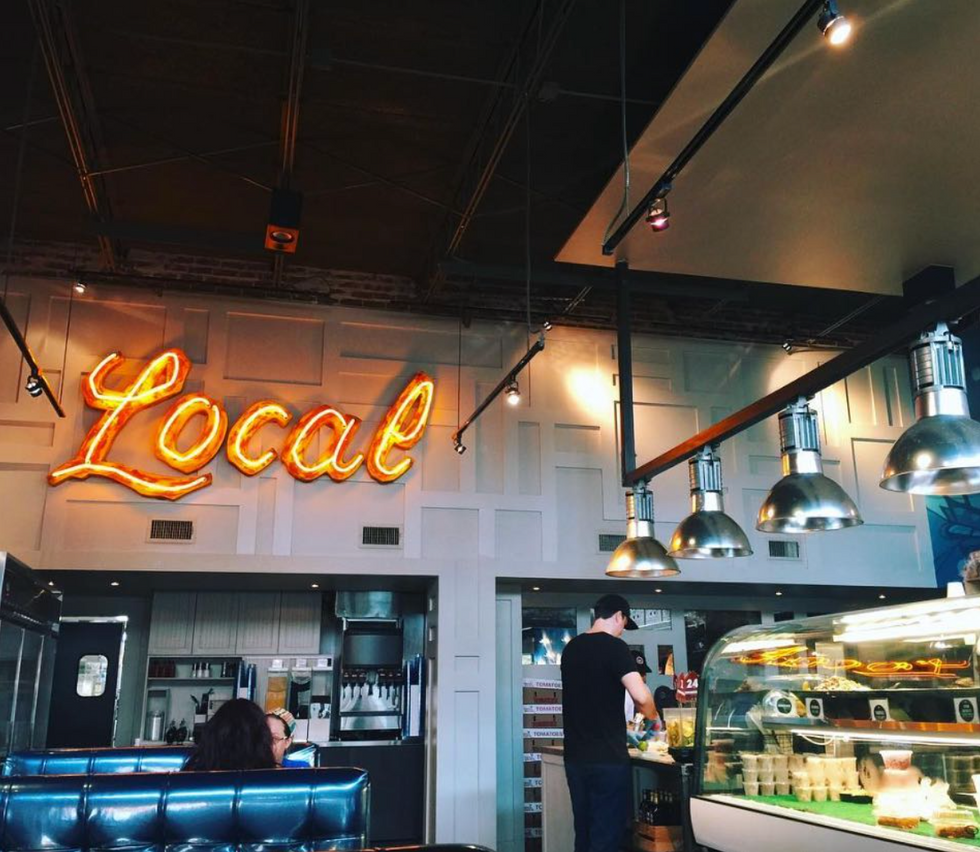 1. Enjoy brunch, lunch and dinner on the patio at any of the four locations of Local Foods. Socially distanced seating is offered at 25 percent capacity, per Abbott's guidelines; customers will order at the counter, pick up food when it's ready, and be asked to throw away their own trash after dining.
---
2. Go shopping! One of Houston's favorite independently owned jewelry stores is open for business! Starting Monday, May 4, Deutsch Fine Jewelry's hours will be Monday through Saturday 10am-5pm and closed Sunday. Employees wearing masks and gloves will receive health screenings including temperature checks before entering the store and will follow social-distancing guidelines and well as frequent and thorough disinfecting practices. The shop is touting some beautiful gifts for Mother's Day, such as fabulous Temple St. Clair beehive bracelets.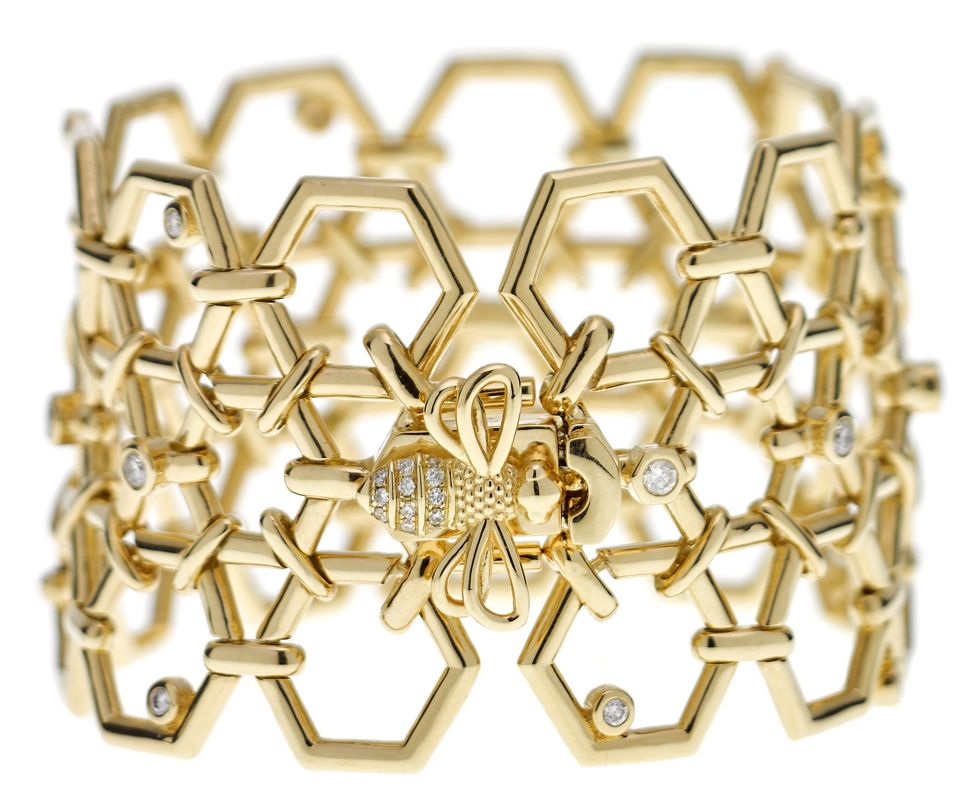 Temple St. Clair Beehive link bracelet at Deutsch Fine Jewelry
3. Speaking of Mom, better make a reservation for Mother's Day. Restaurants are sure to fill up (to 25 percent, that is) quickly, so if you're planning on taking her out for a bite, be sure to book your table ahead of time. Some highly recommended options that are now taking rezzies include Artisans, a'Bouzy and the Original Ninfa's on Navigation.
4. Or, if Mom would rather stay in — reasonable! — we love this wonderful package from Solaya Spa & Salon by the Houstonian, which covers you for the gift and the meal! The bundle includes a beautifully wrapped gift certificate to the newly opened spa, a pre-cooked jumbo lump crab & Gruyère quiche by Houstonian Executive Chef Neal Cox (which feeds four and comes ready to reheat in the oven) and a bottle of Miraval Rosé, a favorite among guests at the The Houstonian Hotel restaurant.
5. Watch TV! No, not Tiger King. This year's annual Party on the Plaza musical showcase will be a virtual affair featuring local stars like Hayes Carll and The Suffers, with special appearances by the Astros' Alex Bregman and other luminaries. Turn to KHOU Channel 11 at 7pm Saturday for the fun, which benefits Houston Food Bank.
6. Keep patronizing restaurants with to-go orders — and supporting local causes while you're at it. Red Lion British Pub, for example, has partnered with Houston PetSet to include profiles of animals available for adoption on the restaurant's takeout bags.
7. Dine confidently at Goode Co. restaurants, whose owner Levi Goode is requiring all employees be tested for COVID-19, with tests provided by the company, before returning to work. Meanwhile, State Fare is accepting Venmo as a contactless payment option, and has a private room that will be available for senior seating.
8. Visit Feges BBQ's popular pop-ups. The one in Spring Branch (8217 Long Point Rd., the future site of its newest location) on Saturdays has been so well received that the Feges crew has added an additional weekend pop-up in Montrose (1972 Fairview, parking lot of Roost) on Sundays. Be sure to order ahead of time!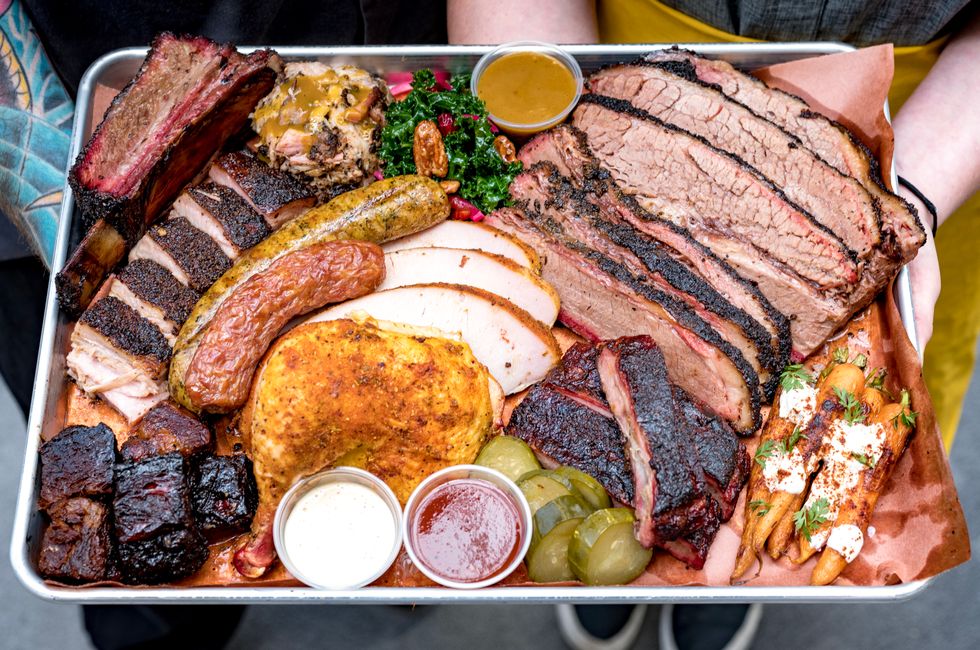 Feges BBQ
9. Stay connected with local museums and art galleries as they plan their reopenings throughout May and June. The University of Houston's Blaffer Art Museum has debuted Virtual Blaffer [org/virtual], a website on which artists are invited to "digitally install" exhibits. The digital platform suggests that those submitting their work for inclusion download images of blank gallery walls from the site, and photoshop pieces into the space. Artists can then upload to their own social media sites, with the hashtag #MyVirtualBlaffer, or email to infoblaffer@uh.edu to be featured.
10. Stay home while supporting local restaurants with take-and-bake options; Hugo's, Underbelly and Brennan's are among the Houston institutions offering their most popular items at H-E-B. Frank's Americana Revival has comforting dishes like chicken pot pie available in family-size, bake-at-home portions.
AT TOP: Local Foods Tanglewood
Dispatches