Root Beer on Tap, Paleo Cheesecake & More: Upper Kirby's Sweet New Arrivals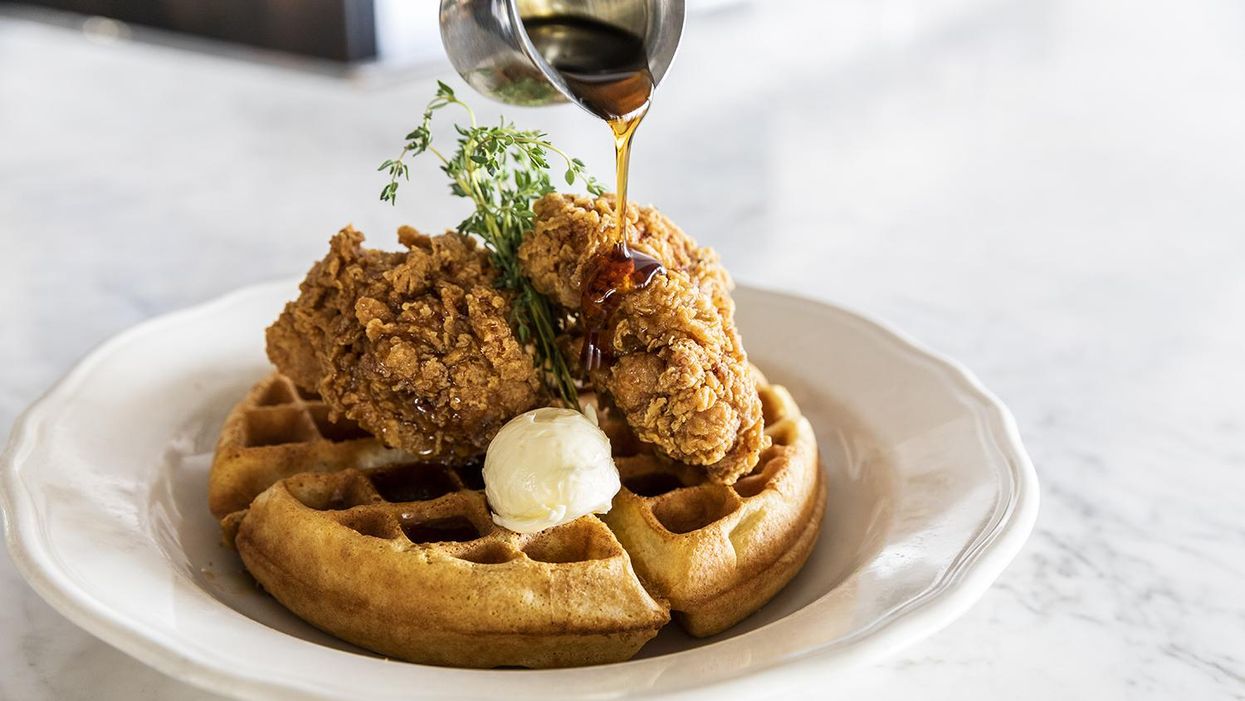 FOR YEARS, THE Westheimer Curve was the only part of Houston widely acknowledged as a foodie's paradise — rightfully so, of course, as it's been home to several James Beard-winning institutions over the decades. But now, it seems like every neighborhood in H-Town is a delicious district worthy of attention and accolades in its own way. In Upper Kirby, for example, new restaurants and old faves alike are cooking up fab comfort-food fare, delicious desserts and more!
---
When Covid hit, Relish pivoted to takeout-only for a period of time, pausing its brunch service. But one year later, weekend brunch — available Saturdays and Sundays from 10am-3pm — is back and better than ever!
Husband-wife owners Dustin and Addie Teague have rolled out the new menu, featuring standouts from exec chef Dustin like a smoked-salmon plate served with sourdough toast; buttermilk pancakes with macerated berries and brandied pecans; and classics like eggs Benedict and chicken and waffles.
More music to our ears: Relish has a new seasonal cocktail lineup dubbed "One Hit Wonders," featuring ones like the My Sharona (mezcal, tequila, tomatillo, lime, pamplemousse, agave and orange bitters) and the strawberry-basil-infused Come on Eileen.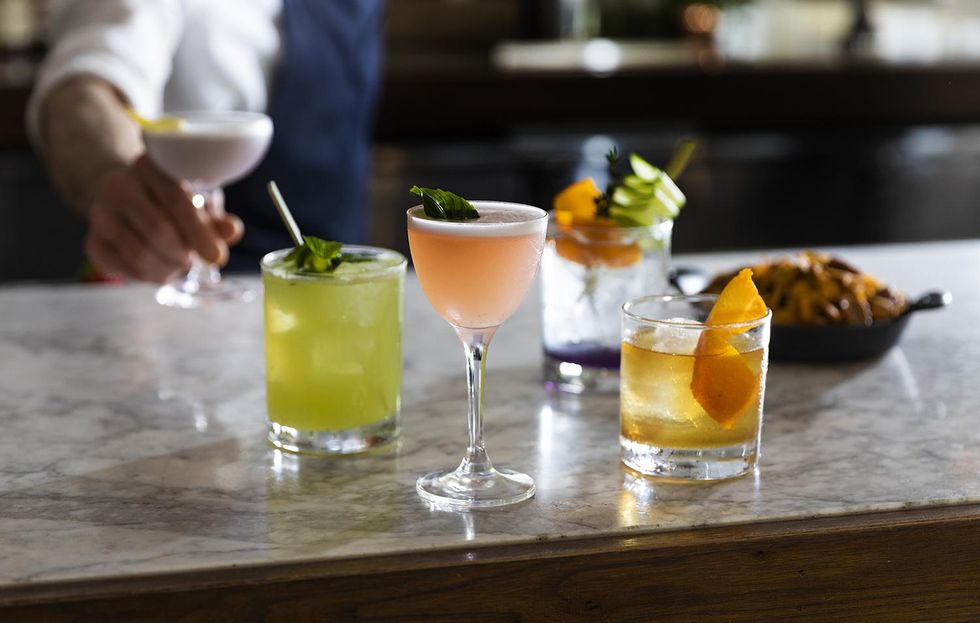 Brunch cocktails at Relish (photo by Julie Soefer)
Meanwhile, at Levy Park, three concepts from chef Tim Love just celebrated their grand reopening, having first opened just days before the shutdown. The Woodshed Smokehouse touts smoked, braised, grilled and otherwise mouthwateringly prepared meats, from pig and lamb to antelope. Start with the smoked beer-cheese fondue — and save room for a smoked-fruit cobbler.
Love also opened Love Shack, a take on a burger joint with root beer on tap, hand-squeeze lemonade — and beer and wine to-go!
And for those who have been hanging around Levy Park for a while, that giant red double-decker bus has completed its transformation into Love's Side Dough, with coffee and concessions like protein packs and doughnut holes on weekends.
Nearby, Ruggles Dessert Café has opened at 3411 Kirby Drive, next to Ruggles Black. It of course has a huge selection of pastries, breads and cakes (paleo chocolate cheesecake, anyone?), but also touts paleo- and keto-friendly salads and sandwiches.
Food