On a Roll! Popular Sushi Joint Spins Off New Spot in North Houston
John Kim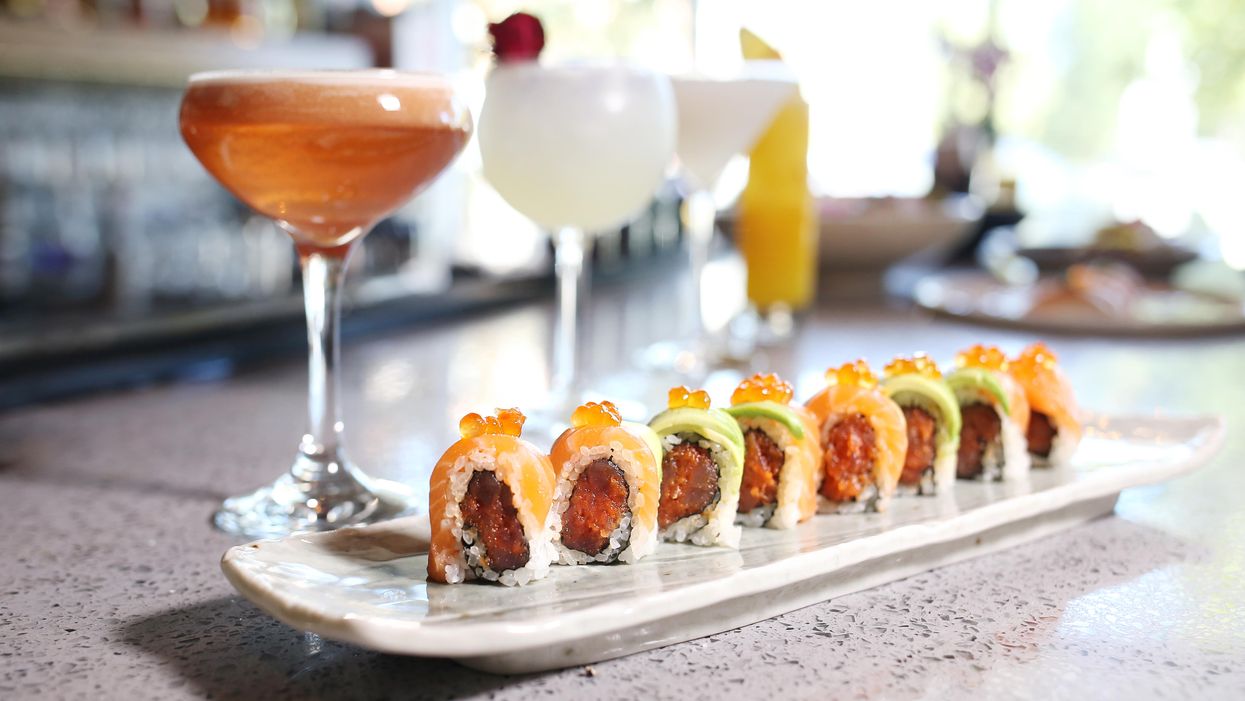 Those who have loved Uptown Sushi for more than 15 years will be thrilled to know that its spinoff, Sushi Rebel, is now open at City Place on Houston's north side.
---
The menu and vibe will be familiar to Uptown patrons, as both are rooted in classic, cross-cultural flavors, with a chicly modern spin. Lunch, dinner and happy-hour menus boast hot and cold specials; diners can't go wrong with any of the colorful traditional and vegetarian rolls. There's even an indulgent one with a Texas twist, made with A5 Wagyu beef.
Cocktails include the Guava Splash, with Jameson, ginger syrup, guava puree and citrus juice. Want something less sweet, more smokey? Try the salt-and-pepper-rimmed martini with tequila, mezcal, Dolin Genepy Le Chamois Liqueur, firewater bitters and a touch of agave.
The sexy cocktails are complemented by the stylish environs, with geometric elements on the floor and walls, and a honeycomb-like ceiling fixture. Black and white wallpaper features an artful seascape, nodding to the fresh fish on the menu.
"The goal was to create a comfortable environment with a look and feel that would change from day into night," said co-owner Peggy Chang in a statement. "In the evening, the lighting and music bring a very upbeat energy, especially on the weekend."
The recently opened City Place is poised to become a social and cultural hub in North Houston, located at I-45 and Grand Parkway. In addition to miles of trails, a nature preserve, three Marriott hotels and a movie theater, City Place is home to employers that boast a total daytime workforce of nearly 20,000. That biz-lunch crowd will surely have a new go-to in Sushi Rebel!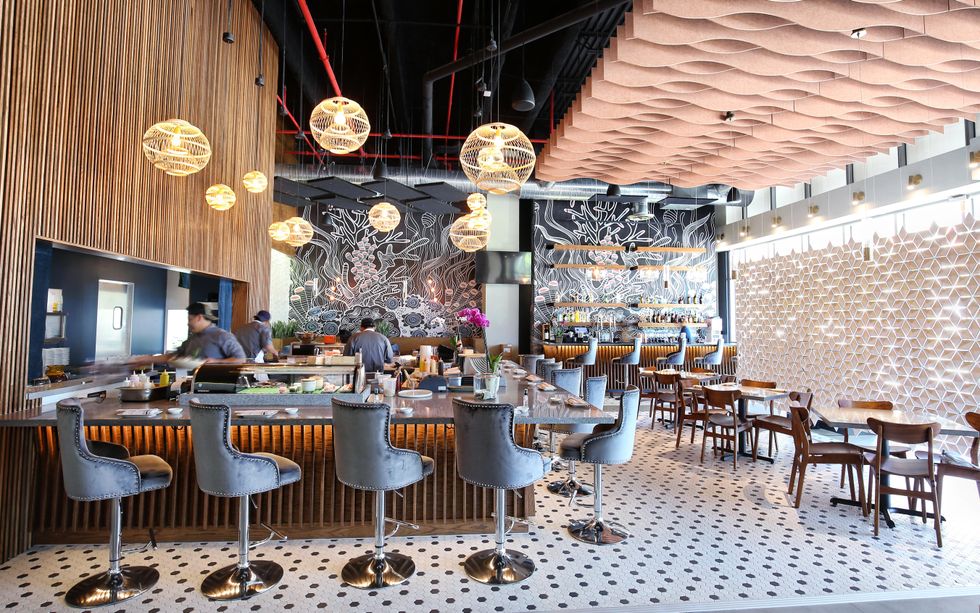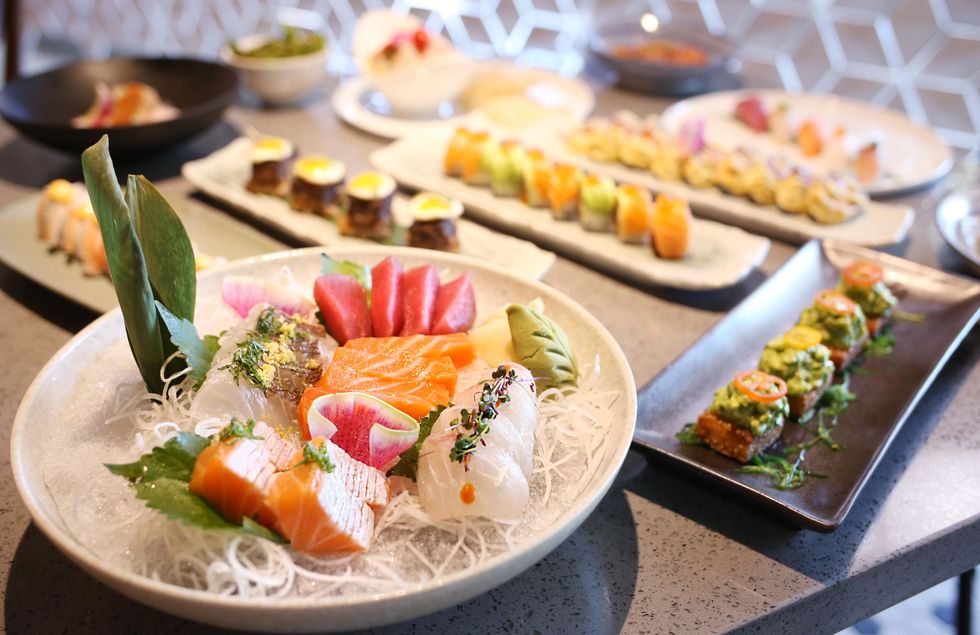 Food