Lawyers By Day… Rock Stars By Night? Jam Out for a Cause at White Oak on Thursday
Daniel Jackson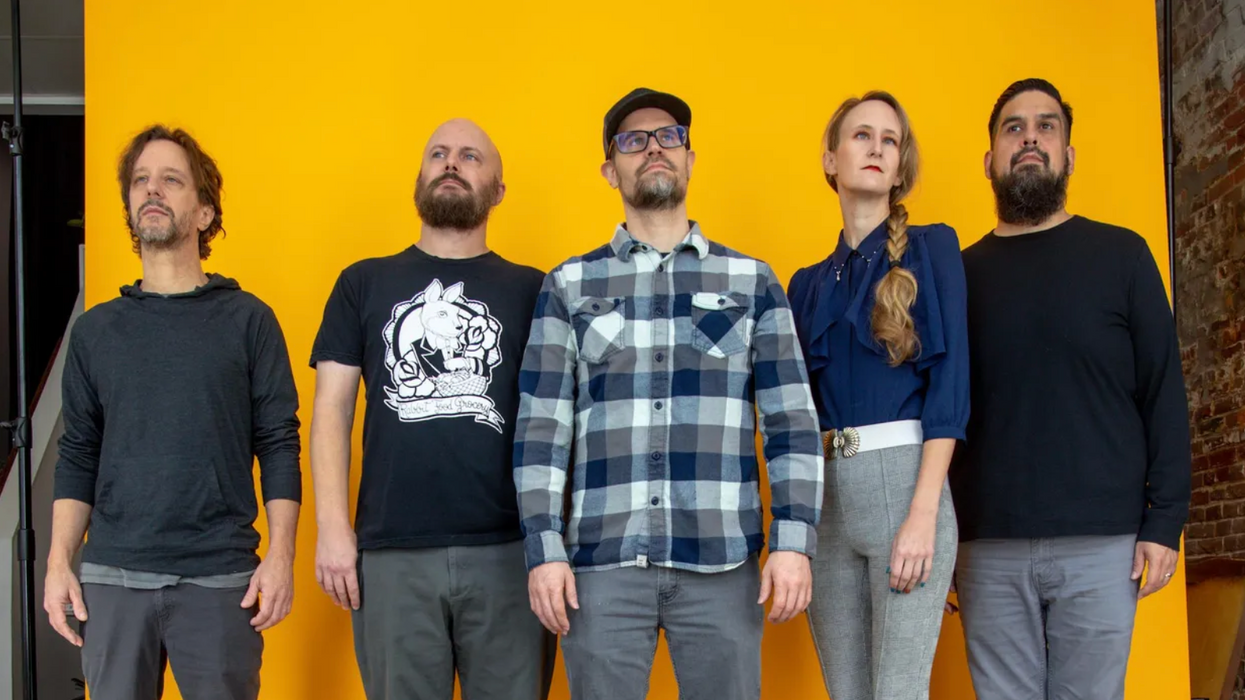 HOUSTON INDIE-MUSIC fans know singer-songwriter and multi-instrumentalist Steven Higginbotham as the leader of The Wheel Workers, one of the city's longest running indie-music collectives. But what you may not know is Higginbotham is also an attorney, and juggles his passion for making music with the demands of business litigation and pro bono work, work that often directly empowers and improves the lives of his clients.
---
So, it makes total sense The Wheel Workers are among the "lawyers by day, rock stars by night" performing this Thursday at the second annual Law Rocks Houston at White Oak Music Hall. Law Rocks is a global initiative to raise funds for local nonprofit, charitable organizations with its Law Rocks concerts, where legal professionals strap on their guitars, turn the amps up to 11, and let loose their inner Billy Idol or Mick Jagger or any other number of rock stars your kids have never heard of. The Wheel Workers and four other bands, whose members have all passed the bar, will compete for the Judge's Choice Award and, most importantly, raise money for their favorite nonprofits.
After buying a Law Rocks ticket online, you can donate an additional amount to one of the five Houston nonprofits selected by the participating bands, including Belong, a neighborhood "grab and go" kitchen that employs adults with intellectual and developmental disabilities, Baker Ripley Community Developers, Chance for Hope Foundation, and The Woods Project. The Wheel Workers will be raising funds for Houston Food Bank, which distributes fresh produce, meat and nonperishables to pantries, soup kitchens, and other local hunger relief agencies.
Scheduled to hit the stage this Thursday along with The Wheel Workers are The Overcommitments, The Wonderfolk, The Contract Killers, and the 2019 Judge's Choice Award winners, Pro Hac Vice — "four lawyers and an IT professional" who have since graduated to their own YouTube channel, and pretty convincingly cover such '80srrific classics as "What I Like About You" and "I Melt With You."
Meanwhile, The Wheel Workers promise to perform plenty of fan favorites, but you'll have to wait until March 25 to hear the next single from their forthcoming, highly anticipated album, Harbor.
Art + Entertainment