Experimental Artist Who Collaborated on The Wheel Workers' Latest Album Dishes on Inspo — and 'Art Robots'!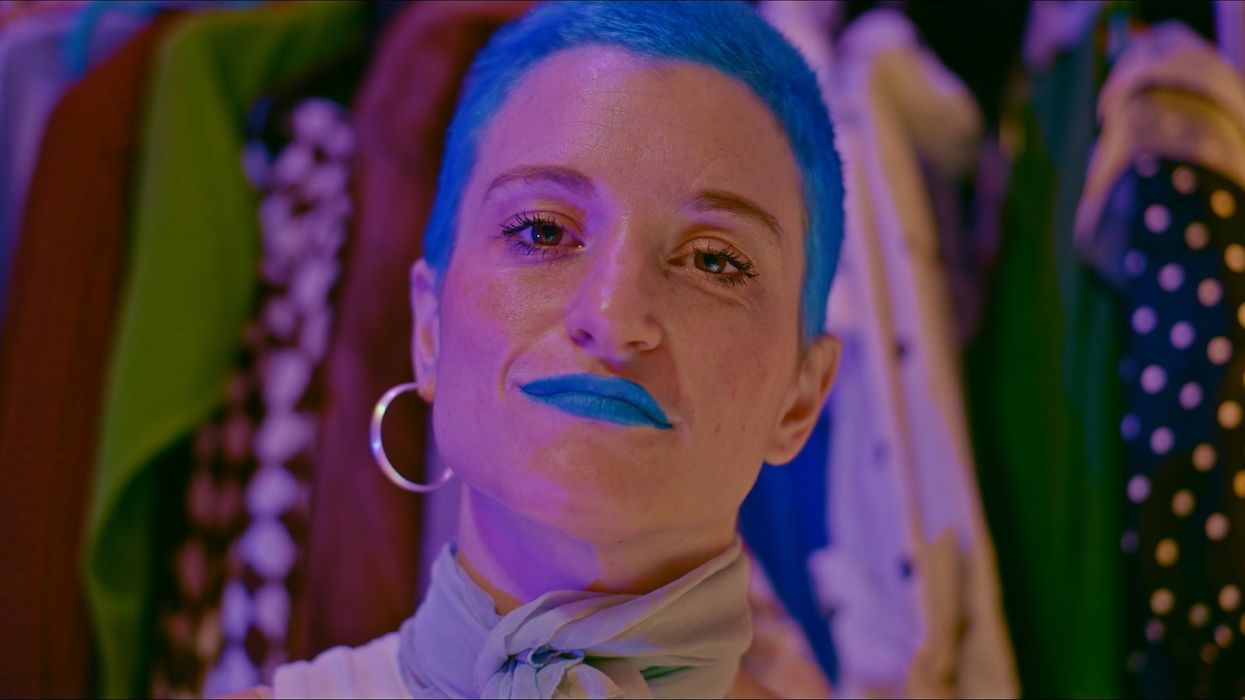 WE DON'T HAVE concise handles in our English language to describe creative people. "I just say I'm an artist from Texas," says T Lavois Thiebaud, who was born in Nacogdoches, goes by "T," and prefers they/them pronouns. "I think intrinsically I'm a writer, and I wish I was a rock star, and whatever happens in between is where I land."
---
In producing the 2022 album Harbor, Houston rockers The Wheel Workers found a kindred spirit in Thiebaud, whose multi-hyphenated forms of expression include poetry, performance art, and animation. After creating the artwork for Harbor — and an eye-popping animated music video for its first single "S.O.S." — Thiebaud was commissioned to create a video for the album's title track. That video, a "dang ole sapphic daydream" starring Thiebaud and close friend Ashley Beshara, screens Saturday, Sept. 23 at Eighteen Ten Ojeman. There will also be live performances from bands Jay Satellite, Spain Colored Orange, Swift Drag and The Wheel Workers.
After graduating from UH with a degree in theater performance, Thiebaud spent three-and-a-half years in Los Angeles, immersed in the city's improv comedy and theater world, before deciding they had no interest in being an "actor" in the Hollywood sense of the word. "I also realized there were just so many other things that I wanted to do," says Thiebaud, who moved back to Houston to self-publish and tour a collection of original poetry, and explore and participate in Houston's underground art scene. Thiebaud was introduced to Wheel Workers lead singer and songwriter Steven Higginbotham by the band's keyboardist Erin Rogers, and the band's progressive sound and alternately plaintive and defiant lyrics matched Thiebaud's creative vision.
The cover for the vinyl version Harbor is a more textured, grungier version of the album's original digital artwork, with Thiebaud and Beshara seated in a boat, face-to-face, foreheads touching, with Beshara's arms raised high with golden rays projecting out of her fingers. "I'm extremely sentimental," says Thiebaud, who notes Beshara was pregnant and preparing to move to a house in the suburbs when the photo was taken. "It's hard for me to separate my personal life from my artwork." Stills from the video for "Harbor" reveal Thiebaud and Beshara in clown makeup, and a sundry cast of menacing characters in noirish scenarios.
Looking ahead, on Oct. 21-22, Thiebaud, Matt Fries, and composer Anthony Barilla will present the Harvey Bott ROBOTT™ Opera Workshop & Performance at Orange Show World Headquarters. The two-day workshop and performance brings together sculpture, drama, conservation, and robotics in a tribute to Houston painter and visionary H.J. "Harvey" Bott and his groundbreaking experiments with remote-controlled art robots in the late 1970s and early '80s. Participants will learn how to build robots with electronics and found parts for a group performance directed by Thiebaud. And you get to keep your robot!
The Wheel Workers (photo by Allison McPhail of 5am Creative)
Art + Entertainment