Despite Its ATX Origins, Uchi Sibling Loro Embodies the Flavors of Houston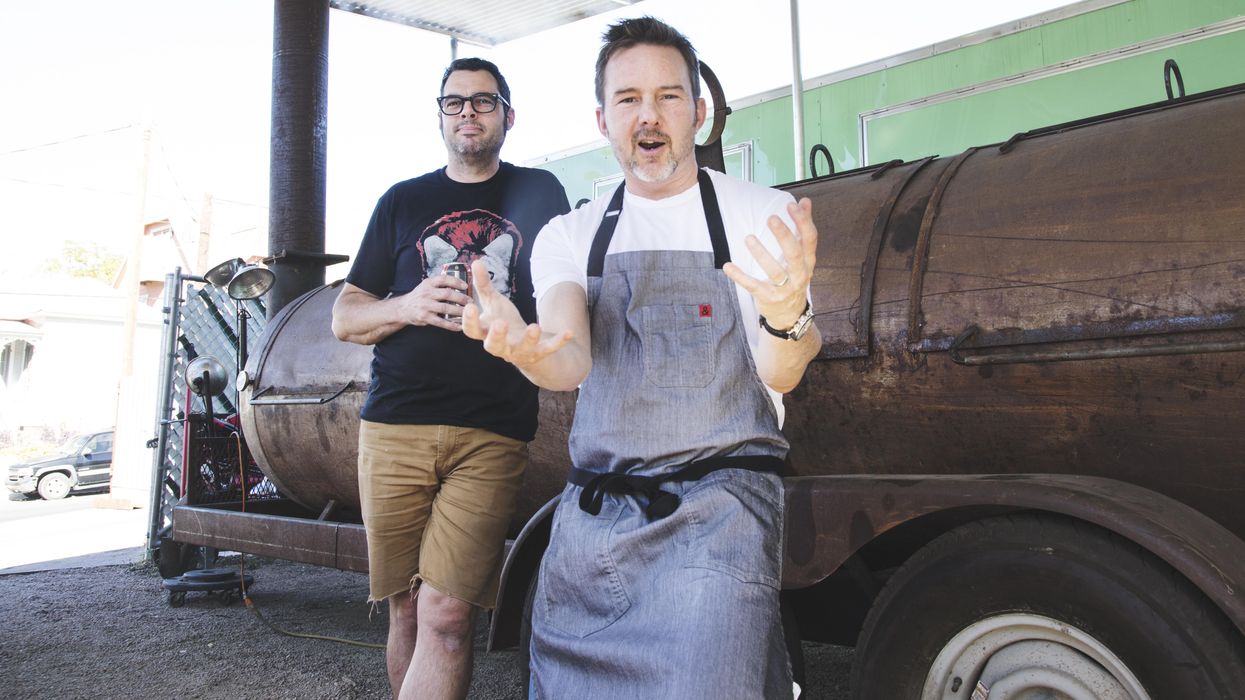 ONE FIFTH AND, previously, Mark's American Cuisine were famously housed inside a rehabbed church, complete with soaring ceilings and artful stained glass. The eateries, both iconic in their own right, are also now both closed. But, in a former church on 11th Street in the Heights, Loro has gloriously opened.
---
Loro melds the flavors of Japanese, Southeast Asian and Texas-barbecue cuisines, courtesy of Austin-based Tyson Cole (of Uchi fame) and Aaron Franklin, the nationally acclaimed pitmaster who operates the cult-followed Franklin Barbecue. Like the original on Austin's South Lamar, Houston's Loro touts an elevated-country-dancehall vibe, taken even higher by architectural details courtesy of the church's bones — and by architect-designer Michael Hsu, who made the most of the beams and lofted ceilings.
As for the goods? They're good, that's for sure. The order-at-the-bar system can be a little unwieldy if the place is packed, but any of that potential stress is alleviated by the immediate delivery of a perfectly mixed batch cocktail or frozen spiked slushee. It's best to order several small plates, and grab enough utensils to share. Simply seasoned veggies, like the wood-smoked snap peas, served with a kimchee dipping sauce, are a nice way to kick things off — the oaky flavor prepares the palate for what's to come.
The smoked meats, ranging from salmon to pork belly and brisket, are all excellent, and served in a variety of ways — atop coconut rice, in a sandwich, on their own, drenched in various Asian condiments, with seasonal veggies that have been pickled. Plates are brought out as they're ready; in the meantime, guests are vibing to a kickass soundtrack that ranges from Nas to obscure psych-rock.
And while all that might sound very Austin, Loro is arguably more apropos for Houston, a dynamic international food city. With plans to open Uchiko on Post Oak later this spring, Loro's parent company Hai Hospitality doesn't disagree.
Loro Burger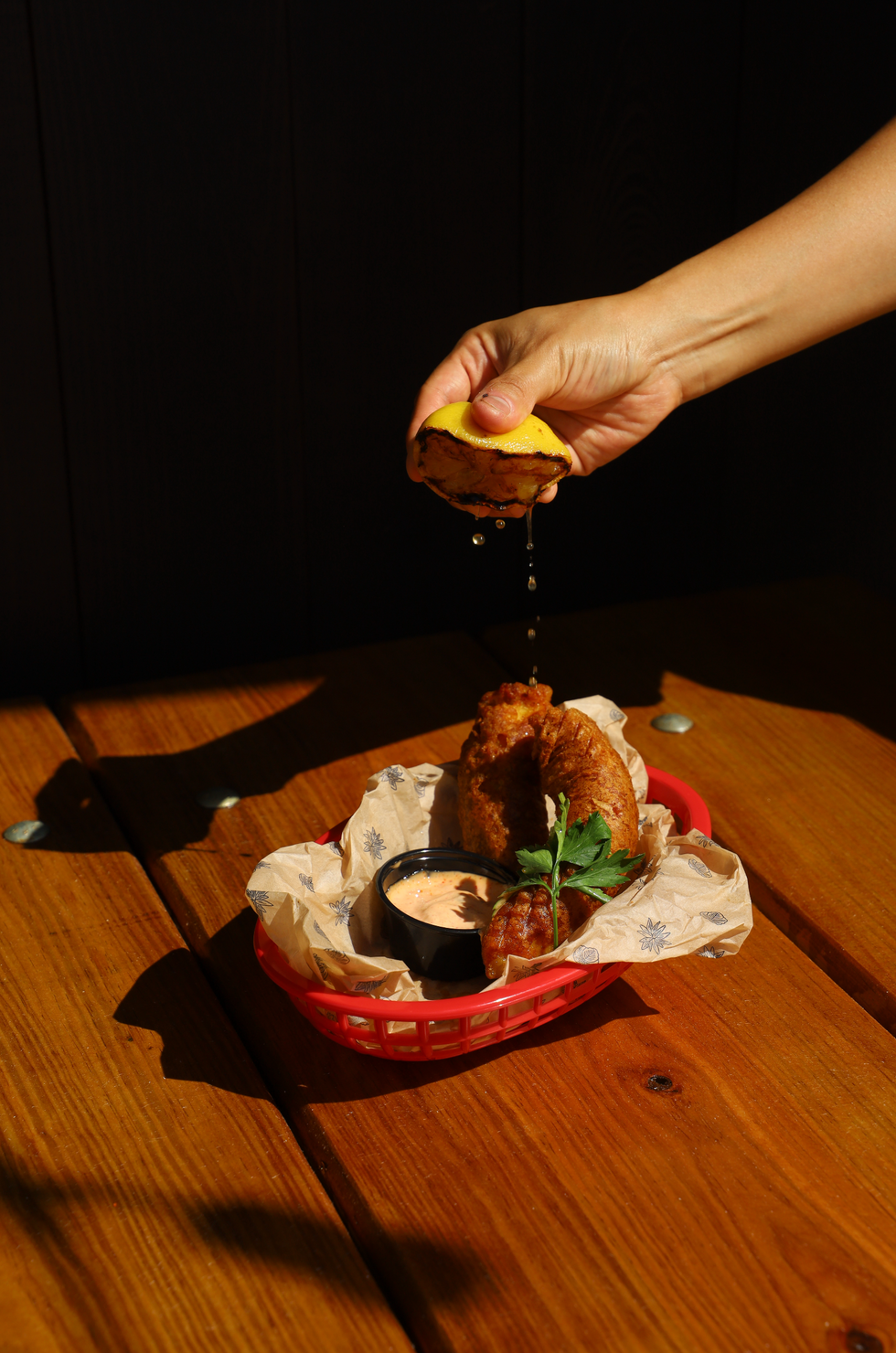 Pale Ale Battered Cod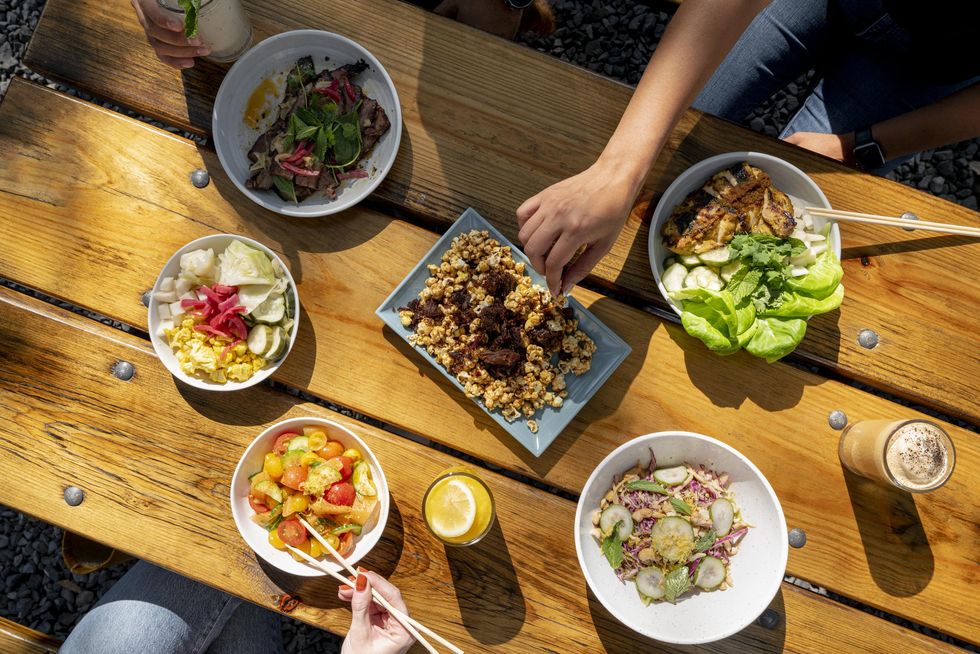 Table Spread at Loro
Food