Amy Poehler's 'Moxie,' Based on Book by Houston Author, Screens Friday at Orange Show's Punk-Perfect Event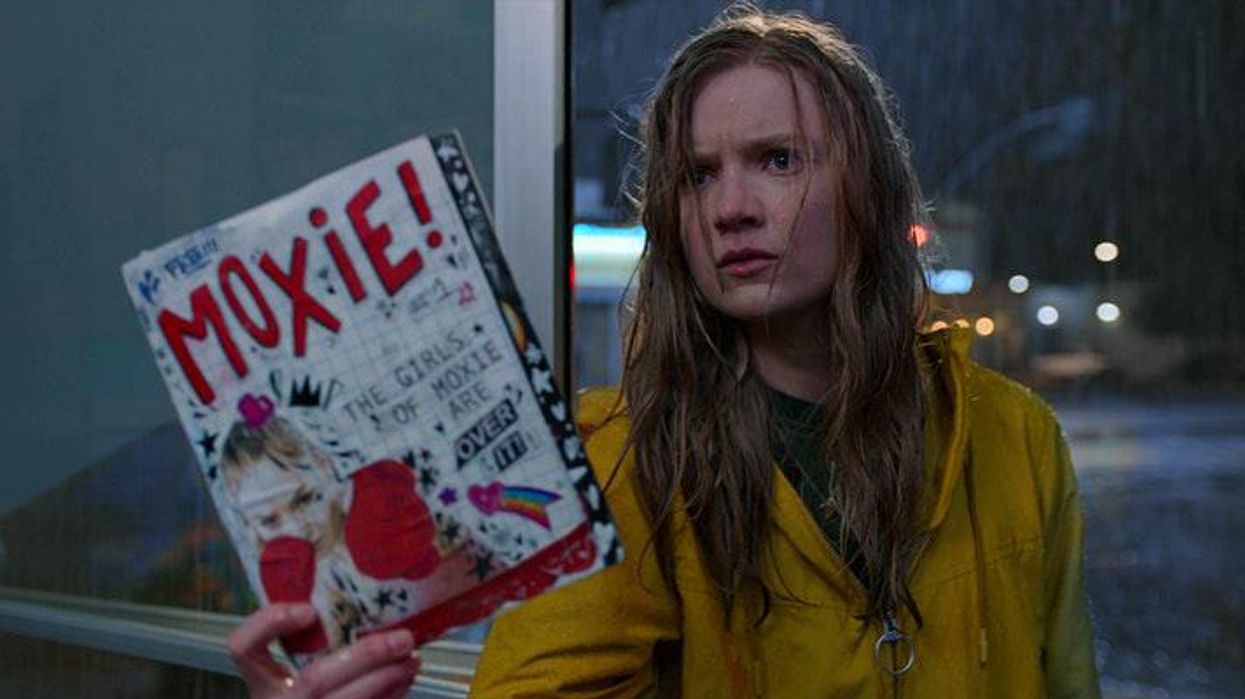 PUNK ROCK AND the spirit of community art-making and activism is alive and kicking thanks to The Orange Show Center for Visionary Art, a Houston institution described by the very un-punk GQ Magazine as a "temple for outsider art." On Saturday, May 14, The Orange Show presents the first public screening of the comedy-drama coming-of-age film Moxie, directed by Amy Poehler, and based on the book of the same name by beloved Houston young adult author and former "riot grrrl" Jennifer Mathieu. The multidisciplinary event also includes live music and a visual-art workshop.
---
Moxie tells the story of 16-year-old Vivian, a shy, unassuming student who, upon discovering her mother's hidden collection of zines (handmade, self-published magazines), decides to create her own to expose the unjust treatment of girls at her school. Moxie premiered on Netflix on March 3, 2021, and its theme of empowerment in the face of bullying and sexual harassment remains as timely as ever. Mathieu will be present to talk about her book and introduce the film.
Regarding the inspiration for Moxie and its unflinching look at teens and modern day feminist activism, Mathieu told CityBook: "There's a really negative stereotype about what it means to be a feminist. … I wanted to write a book where girls — and guys, too — could see that being a feminist is not about hating men or about women being better than men."
The Orange Show can trace its origins not necessarily to activism, but certainly to gumption on the part of former mail carrier and aspiring beauty salon owner Jeff McKissack, who in 1956 began constructing its crazy walkways and mini-arenas out of everyday materials and found objects. This unusual history is recorded in the book Impractical Spaces: Houston, a new and comprehensive anthology of the city's active and defunct artist-run galleries and cooperatives, edited by the Orange Show's curator of programs, Pete Gershon. As the Orange Show moves forward to dramatically expand its campus, Gershon plans to schedule more community-engaging events like this Saturday's screening event.
And what would a celebration of punk's DIY aesthetic be without music? Before the film gets rolling, attendees can mosh, albeit while respecting each other's boundaries, to screaming sets by Houston's own Nobody's Daughter and Pinkie Promise, who hail from Katy. And for those who are inspired by Moxie to create their own zine, Zine Fest Houston will host a collage workshop led by artist Chastity Porter. Bands begin at 7pm, the author talk is at 8pm, and the film screens at 8:30pm.
As us aging punks like to say, "The kids are alright."
Art + Entertainment