Mr. Bean
New York transplant Jason Giagrande's first H-Town location of The Roastery is hot — and a second is brewing.
Phoebe Rourke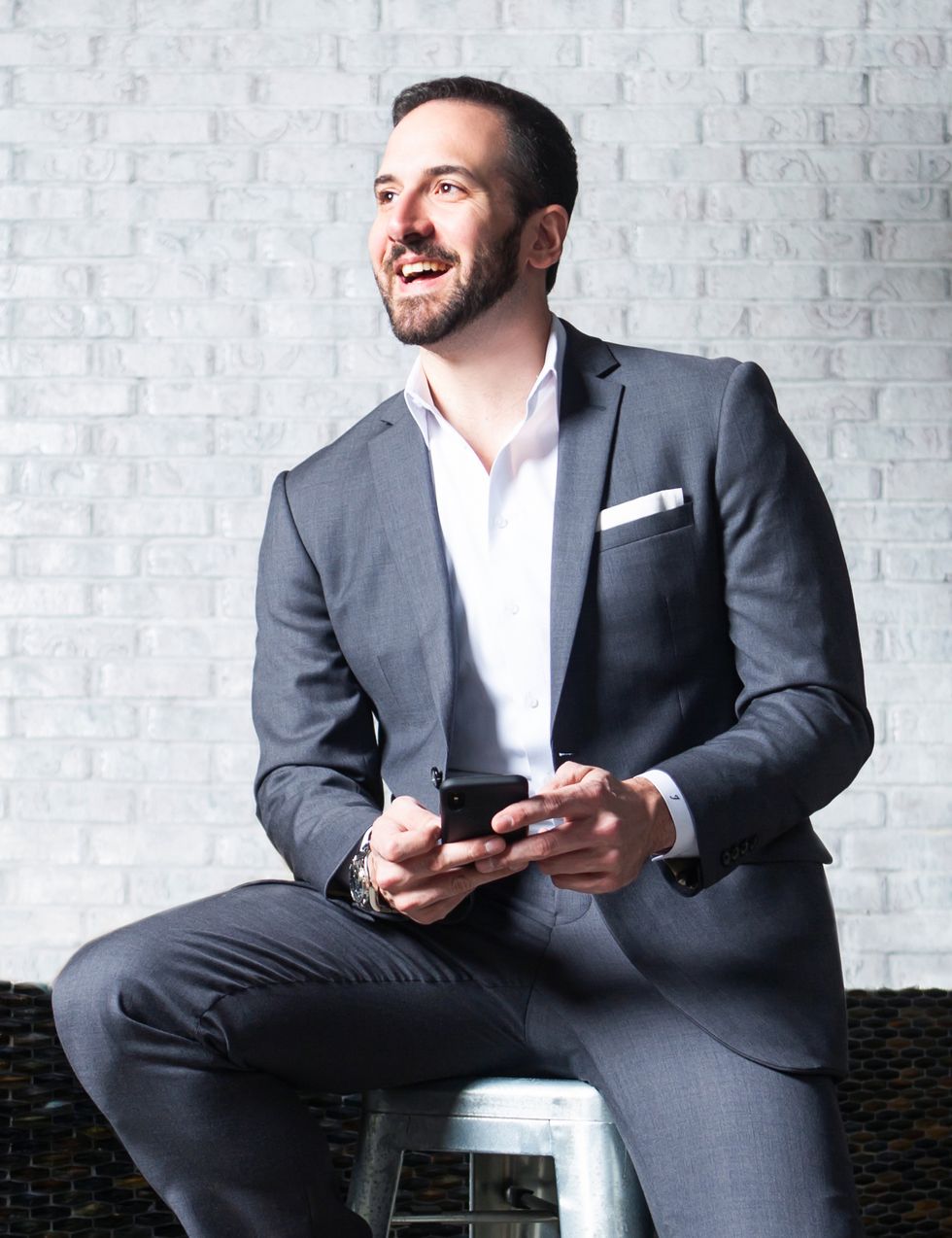 Inside a hip Montrose hangout, New York restaurateur Jason Giagrande, 38, takes a sip of his chilled mezcal and answers the question he often gets asked about his new venture: Why Houston? 
---
"At the airport it says, 'Houston, the culinary and cultural capital of the South,'" he says with pride. "I love the people, the hospitality; everything about it is enjoyable. Why not Houston?"
The handsome Giagrande has partnered with H-E-B to open an original coffee-concept chain coined The Roastery attached to its stores. The first is attached to the new two-story grocery in Bellaire; the second opens soon in Tanglewood. "If I can be in a town where there is such a large focus on culinary development, and I can work with a company that I admire so much," he says, "100 percent, I'm going to do it."
Giagrande, who's splitting his time between New York and Houston, was raised in an Italian-American household near the Bronx. His grandmother taught him to sew and cook as a kid. "She would go to the farmers markets, butcher shops and fruit stands like the chefs do now," he says. "She was a big inspiration to me."
He worked in pizzerias throughout his adolescence, and purchased his first restaurant in his early 20s by borrowing money against his family home. He soon sold it, opting to try other things. "I had a towing company, a construction company … but restaurants always seemed to come back."
Thanks to a connection through a mutual friend, Giagrande was turned on to the corporate world and started climbing the ladder. "I was a scrappy street kid with no formal training or schooling," he says.
His street smarts more than got him by: He once managed the food and beverage program for NBC — from overseeing vending machines to curating the food for a The Voice release party. But "NBC would not fold if I wasn't there," he says. "I wanted to make more of an impact." 
He returned to his dream of making it big in the restaurant world. He teamed up with three other New York chefs — Jonathan Waxman, Jimmy Bradley and Joey Campanaro — to form Four J Foods, known for its specialty sauces, marinades and other jarred foods. 
Four J items like Romesco sauce and sweet hot mustard have been popular at H-E-B for three years, and when the grocery approached Giagrande to create an original coffee concept, he jumped at the chance — even choosing the Texas-based chain over Whole Foods.
The Roastery's donut-topped cappuccino has already become Insta-famous in Bellaire. Its follow-up location on San Felipe — 6,000 square feet! — boasts a full bar and wrap-around terrace for live music. "It's going to have everything I love," says Giagrande. "Cocktails, coffee, food and music."
Business+Innovation