The Cordúas' Lymbar Is Now Open! And Other Fabulous Food News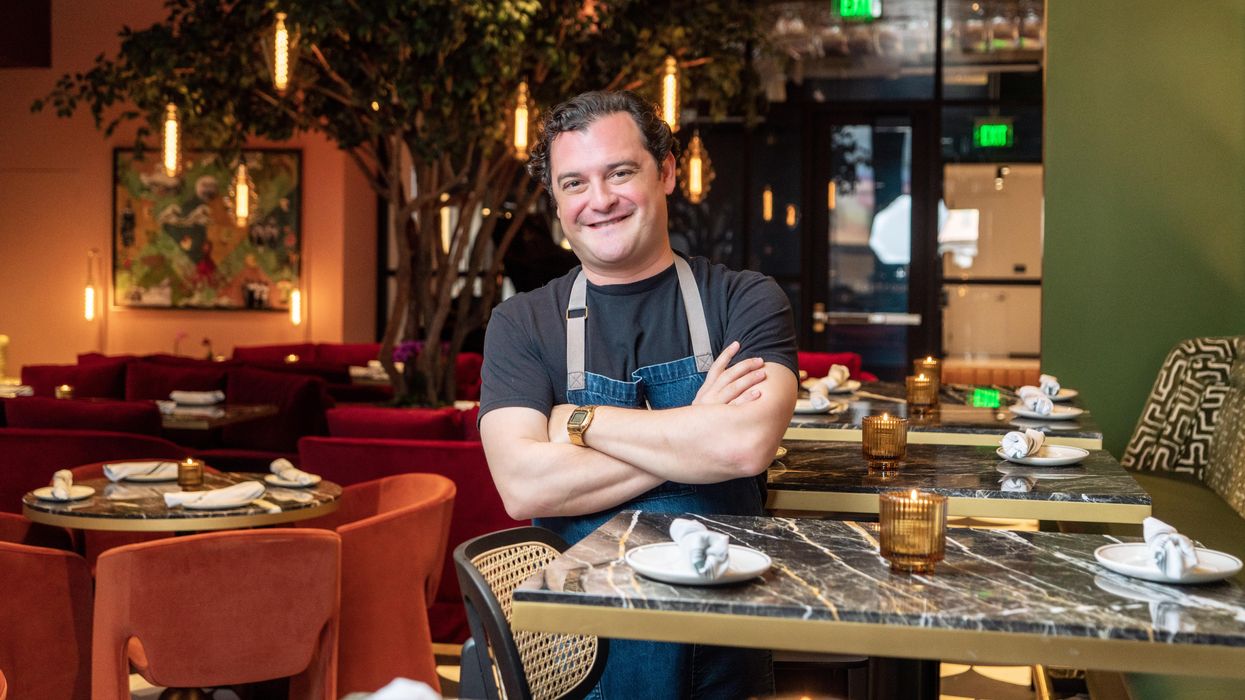 A NEWCOMER FROM restaurant royalty, Christmas cocktails and unexpected flavors — what's not to love?! Here's this week's most delicious news in small bites.
---
Lymbar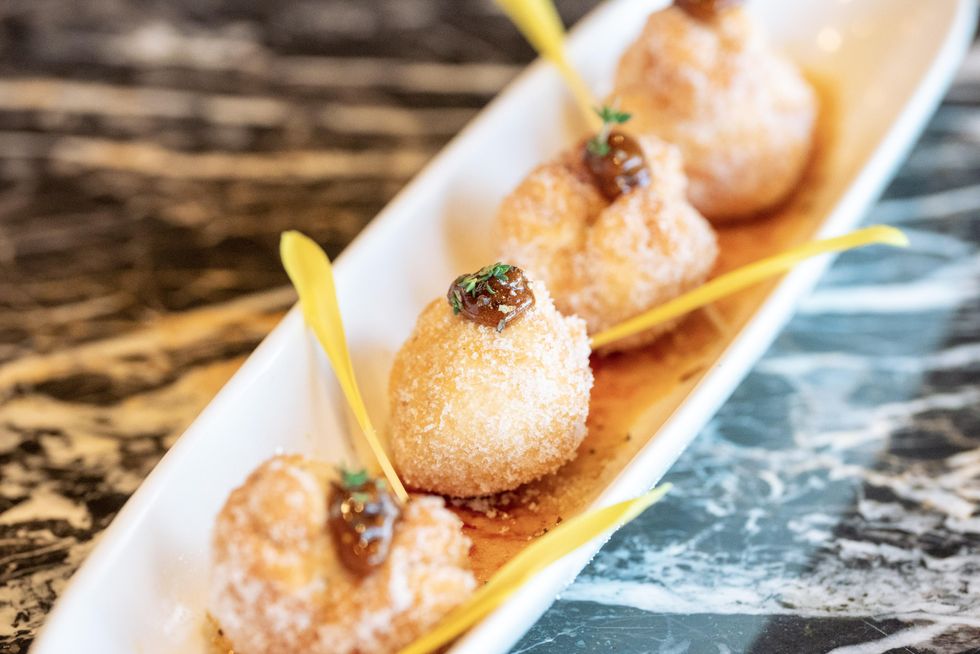 Donut Holes with foie gras mousse at Lymbar (photos by Dylan McEwan)
David Cordúa and his dad Michael, of Churrascos and Americas fame, have officially opened their latest venture in The Ion, the crown jewel of the city's transformative new "innovation corridor" in Midtown. Located in a corner suite on street level, Lymbar marks the Cordúas' first return to the restaurant scene since they left Americas and Churrascos to start a catering biz, and it will channel the culinary vibes for which they became known — with some additional global seasoning. Lymbar will feature an intersection of Latin American, Lebanese and Mediterranean flavors, both in the menu and the décor.
Prolific restaurant designer Gin Braverman used the interiors of David's childhood home on Lymbar Drive in Southwest Houston as inspiration — and, as it turns out, she was David's babysitter during those years, so she saw the space first-hand! According to a release, she desired to fuse "futurism with familiarity" through the use of multicultural textiles and art layered over mid-century materials like warm woods and earthy colors.
Helmed by executive chef Adolfo Lopez, Jr., an alum of Brenner's on the Bayou, Uchi and Churrascos, the kitchen will churn out surefire hits like popcorn-style chicken chicharrones and truffle "Twinkies" to start, and hefty yet homey mains like corn-smoked lamb chops with coucous and a Kofta burger with tzatziki. Craving some of that signature Churrasco beef? Never fear: The Churrasco is a menu item at Lymbar, an eight-ounce beef tenderloin with chimichurri, pickled onion and bernaise. Olé!
Velvet Taco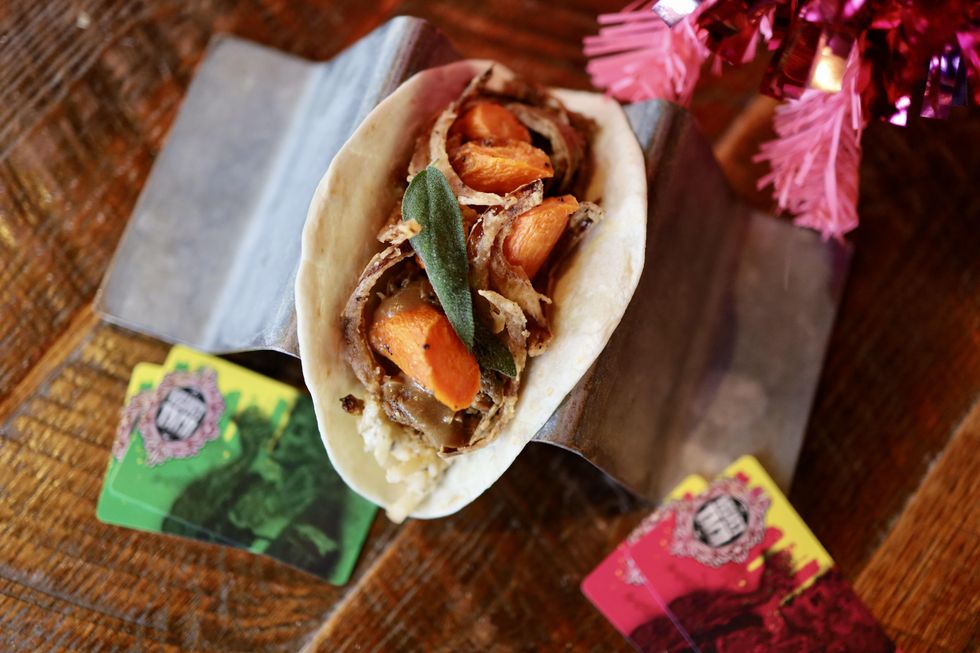 Velvet Taco has just opened its sixth Houston location, this one in Memorial City. And this means it's easier than ever to secure the cult-followed chain's unique holiday offerings. Velvet's to-go "taco box" has individual slots for up to 48 flavorful tacos, ensuring all of the fillings stay tucked-in and everyone gets what they want. Might we suggest the Christmas-week special, the Fa-La-La Brisket Feast? It's slow-roasted angus brisket, cheesy hash casserole, roasted carrots, beef gravy, crispy fried onions and fried sage. Yes, all in a taco.
Pincho & Via 313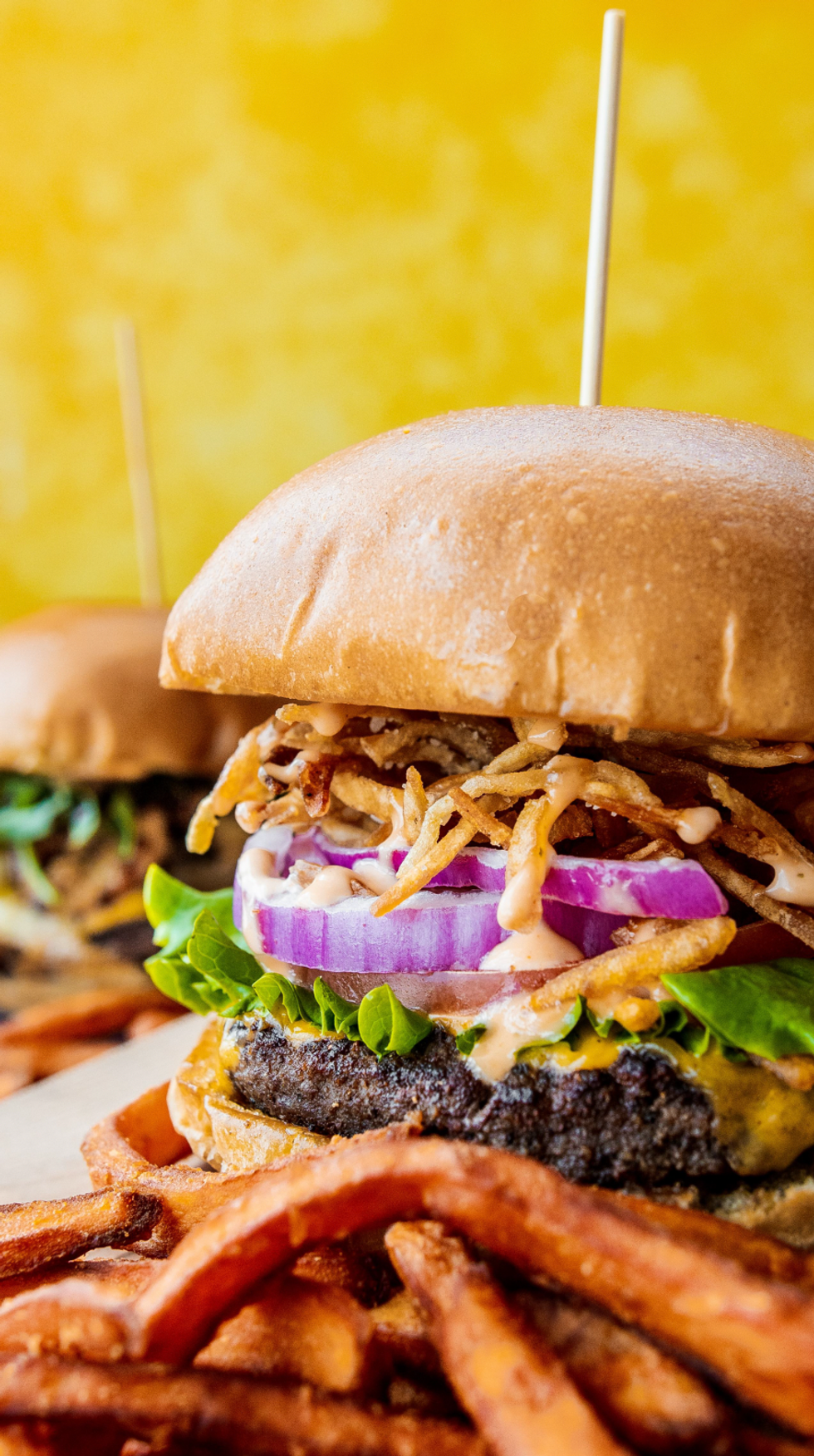 Also in Memorial City: Miami-based Pincho and Austin-born Via 313 will open early next year at 10201 Katy Freeway. Pincho is known for its fusion food and burgers; this will be its first location outside of Florida. Meanwhile, Via 313 started as a food truck operated by two brothers in ATX. The cheesy-chewy, rectangle-shaped, Detroit-style pizza has earned raves from Food & Wine.
Federal American Grill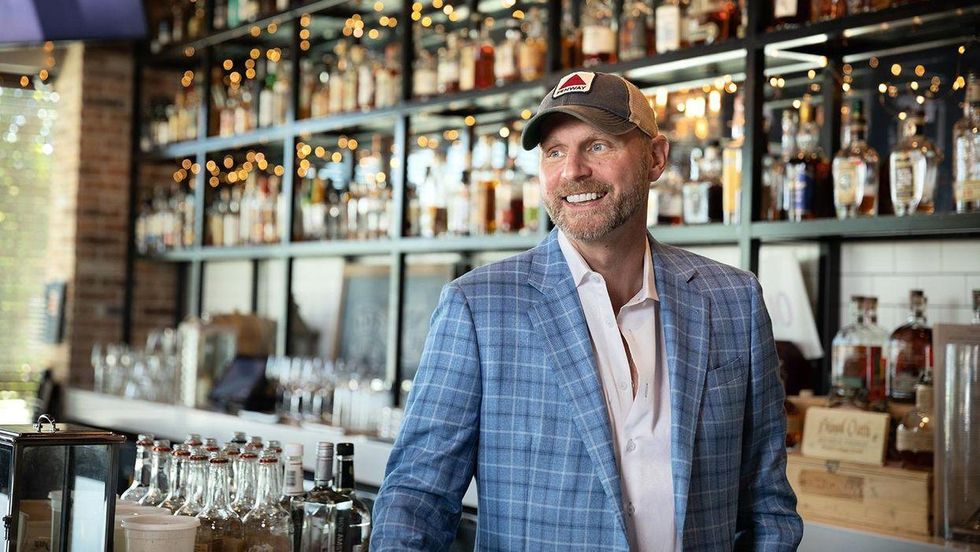 Matt Brice
There seems to be no stopping him: Matt Brice's latest and greatest iteration of Federal American Grill will bow in Downtown this summer, which also marks the brand's 10th anniversary. The restaurant — known for its whiskey, wine and great steaks — will be located on the ground floor of Houston Center's LyondellBasell Tower. "You must be able to think outside the box and adapt to keep your business moving forward," Brice told CityBook earlier this year when asked how he finds success in potentially trying times. "You must make retaining employees a focal point as they are the heart of the company, and during times like these it is harder to do, as many people, especially in the service industry, have opted to stay home. So, if you can, somehow come up with incentives and make a point to show your employees that you really care about them, and why they want to work for your company rather than any other."
Bandista
The cool little speakeasy upstairs at the Four Seasons Hotel Houston has 20 seats, dim lighting and zero outdoor views, making it a great holiday escape. New cocktails here include the Crime of Passion, a tangy (and showy!) twist on a traditional tiki cocktail combining passion fruit, coconut, and tequila that will transport you to another time and place. Served in a carved wooden goblet, the libation is briefly set aflame at presentation. For a refreshing rum libation, try Strawberry Fields for Now and dance through strawberry and cabernet fields with subtle hints of balsamic and Fernet-Branca. This cocktail is accompanied by a goat cheese biscuit snack.
Food