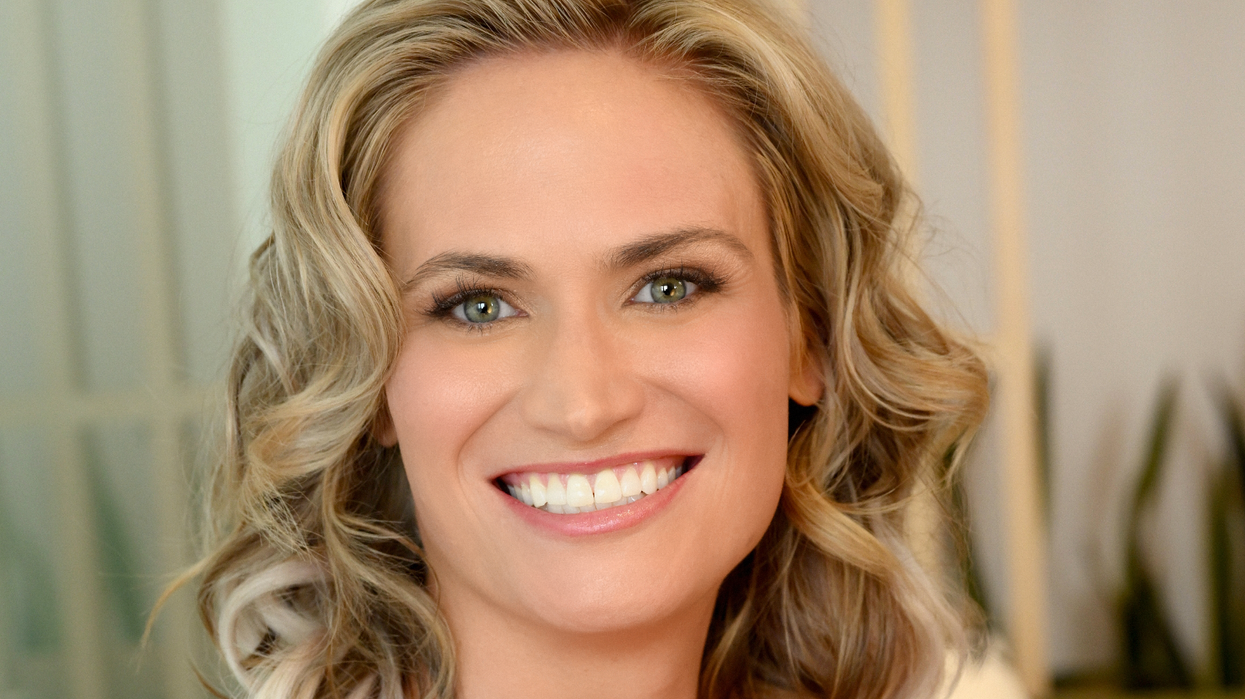 How did you get to where you are today? It takes a village. I was fortunate enough to have great mentors and individuals who instilled confidence in me. I think that when you face a challenge or an obstacle, you are able to overcome and make things happen. You can continue moving forward, more resilient over time.
Growing with great mentors, such as Travis Torrence, Global Litigation Bankruptcy & Credit Team Lead at Shell, has enabled me to have more confidence in myself, foster meaningful relationships in the community, and sharpen my business acumen. He recruited me to my original firm, Fulbright, and has stuck with me on my journey. He has helped me keep in touch with former colleagues, contacts and friends, which has helped me translate those connections into working opportunities. We both mutually support each other.
And… let's not forget hard work.
Whom do you credit? Mentors, business partners, my friends. I have a really close group of girlfriends who are in town. Women support women. We always lift each other up, provide contacts, share war stories, and encourage each other.
Also Judge Patricia Kerrigan, Texas State Judge of the Year, provided a lot of insight to me at a young stage in my career. She always encouraged me to stay the course and would continually affirm my natural skills in trial and in the courtroom.
What lessons have you learned that might enlighten and inspire others? Don't listen to the haters! No one can tell you that you can't do something. Where there is a will, there is a way; if you really want something, go for it! Don't let people make you afraid of taking the next step.
Relationships are really everything! Making the effort, staying in touch with former clients, colleagues, introductions, connections are always valuable. Even if they don't lead to business, you need network support in this industry. Even if that person can't give you work, they can introduce you to someone who can, write a letter of recommendation, or just provide you with guidance or additional resources.
What's new in your life or work that you're excited about? Opening the Houston office of Michelman & Robinson is a huge honor, it is such an amazing opportunity. I have a vision; I am one of those people. You are always vested better in yourself. It's not a risk because I have the support, and I am happy to charge the new generation of leaders as a "shaleinnelial."
HOUSTON HAS A few favorite playgrounds — the Texas Hill Country, Aspen, Cabo. But none are more beloved than the sultry, always just a bit scandalous Big Easy, whose towering new Four Seasons has been described as a must-hit by H-Town's travel-savviest. It's the perfect place to stage CityBook's annual Sexy Issue fashion shoot highlighting swimwear, lingerie and other racy little numbers right off the runway from Gucci, Versace and much more, oui?
Carved from the historic mid-century skyscraper formerly home to World Trade Center New Orleans, the Four Seasons and Private Residences New Orleans underwent a $450 million renovation and has reopened where Canal Street meets Old Man River. Just steps from the French Quarter and across the way from the Harrah's casino complex now being expanded and redeveloped by Caesar's, the hotel is a sparkling, bustling showplace of marble columns and Dom Perignon toasts under a mammoth crystal-dripping lobby chandelier — with a sleek cabana-happy pool deck overlooking the river and touting a delightful herbed frosé. Nobody's had so much fun on the Mississippi since Huck Finn.
Unique details abound, from the speakers pumping jazzy rock tunes underwater in the pool and the spa's citrus-scented massage inspired by Sazerac cocktails, to the fabulous Miss River restaurant's signature chicken that's buttermilk-marinaded and fried whole. Miss River's chef Alon Shaya, by the way, is only one of the James Beard-winning chefs under roof; Donald Link presents Chemin à la Mer on floor five, where you can nibble foie gras while watching paddle boats go by.
But, then again, you may never leave your beautiful room, especially if you're lucky enough to stay in the corner Presidential Suite, which has, among other well considered luxuries, a team shower of Carrera marble and lots of peekaboo glass. Now that's sexy.
Photography by Jhane Hoang
Styling by Todd Ramos
Art Direction by Patrick Magee
Hair and Makeup by Edward Sanchez
Models: Joao Diniz, Luke Keogh, Ally Rosinsky and Marion Sealy
Styling Assistance by Aldyn Gremillion
Shot on Location at Four Seasons Hotel and Private Residences New Orleans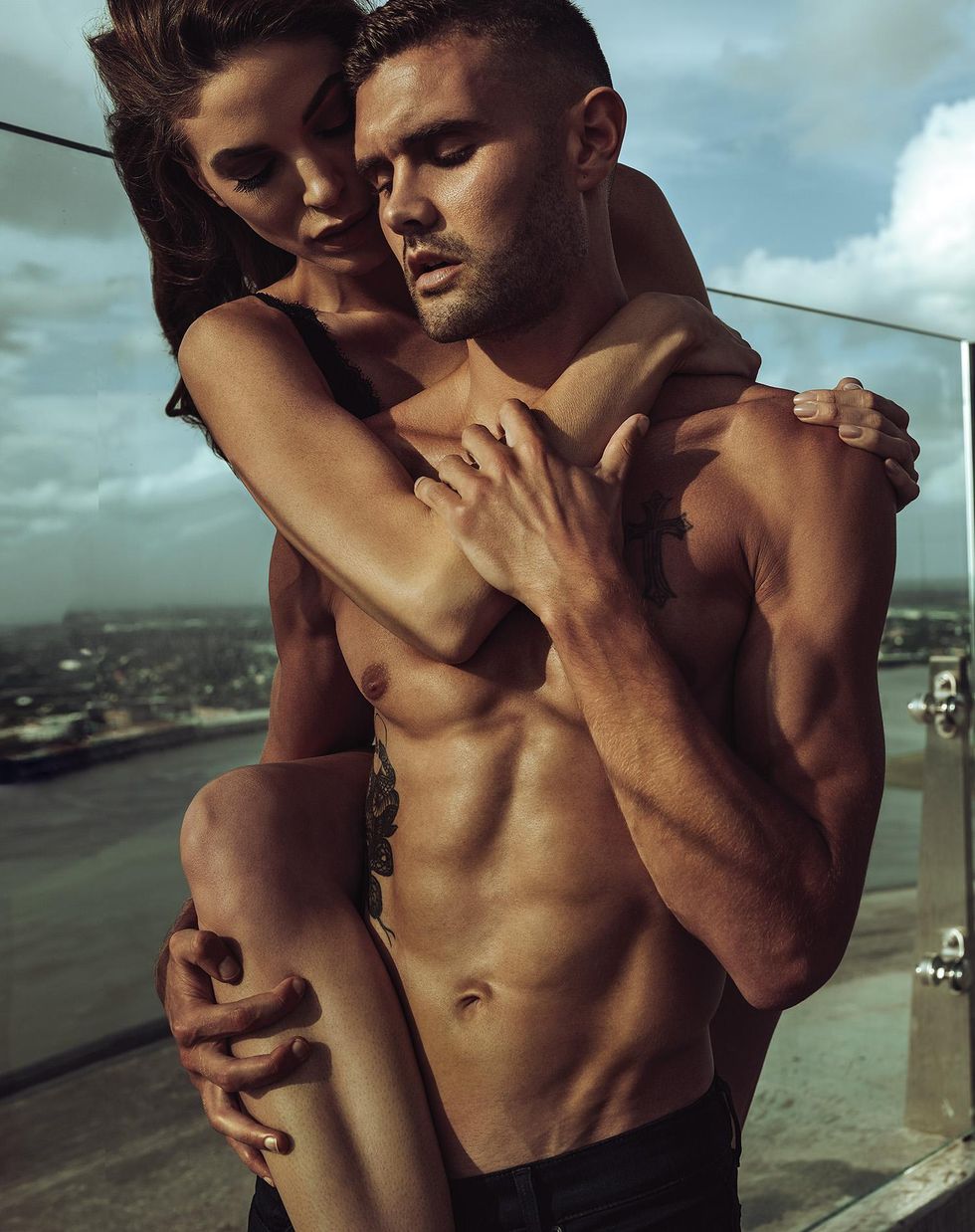 On Luke: Jeans, $189, by Seven for all Mankind at Neiman Marcus. On Marion: Negligée, $40, by Simone Perele at Neiman Marcus.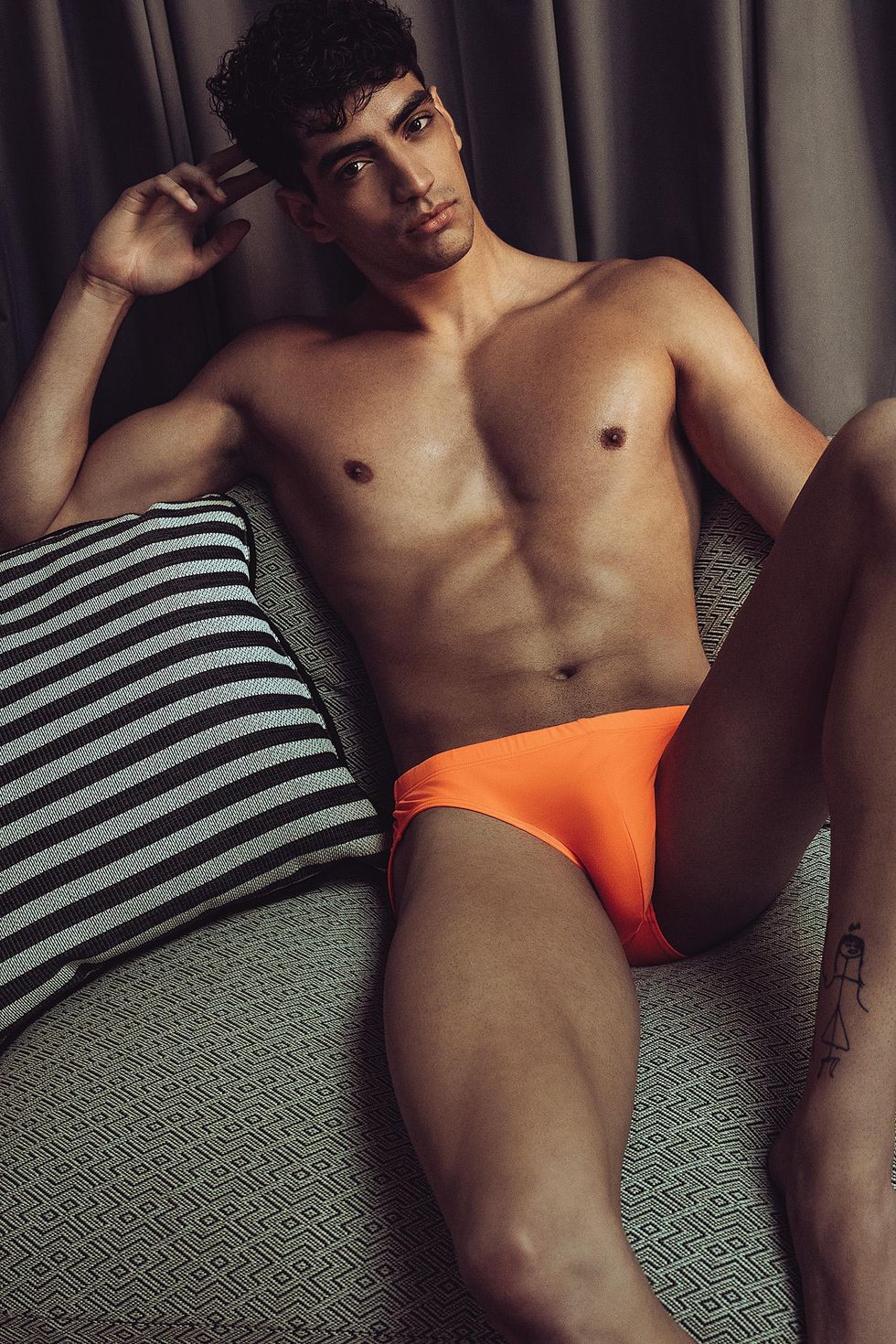 On Joao: Orange speedo, $19, by Aimpact on Amazon.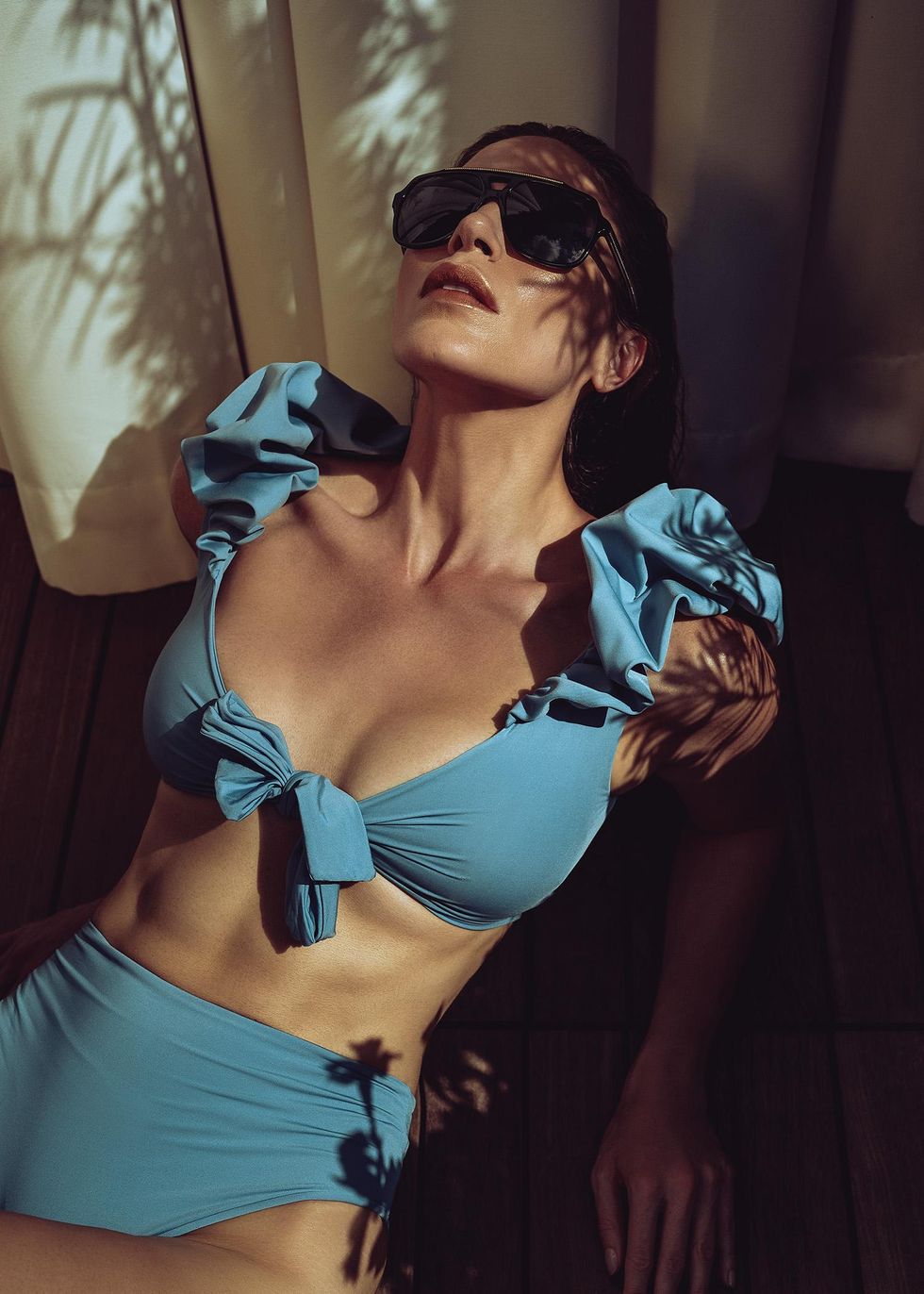 On Marion: Swimsuit, $330, by Maygel Coronel, and sunglasses, both at Tootsies.
On Marion and Joao: Custom swimwear by Cesar Galindo.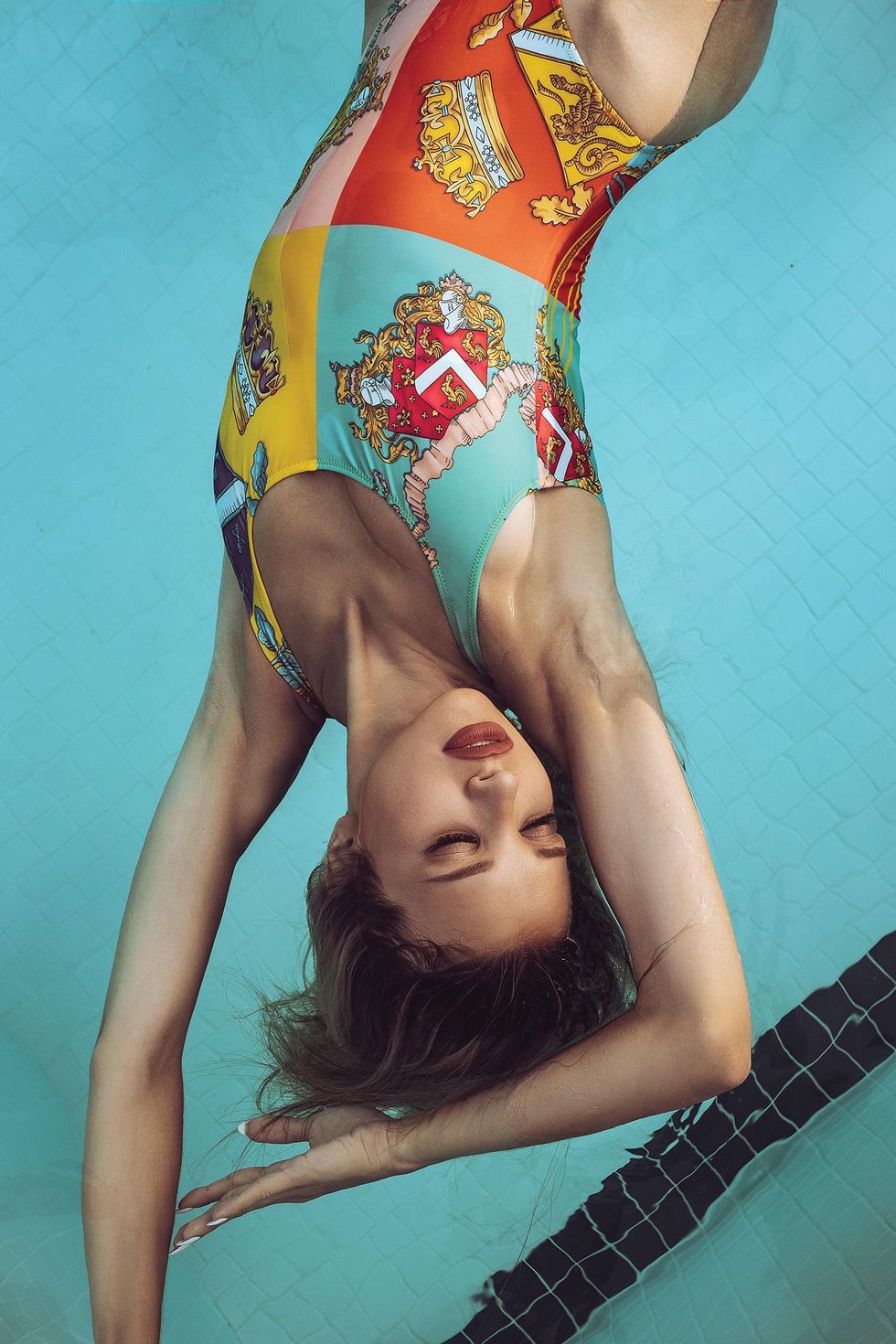 On Ally: One-piece swimsuit by Versace.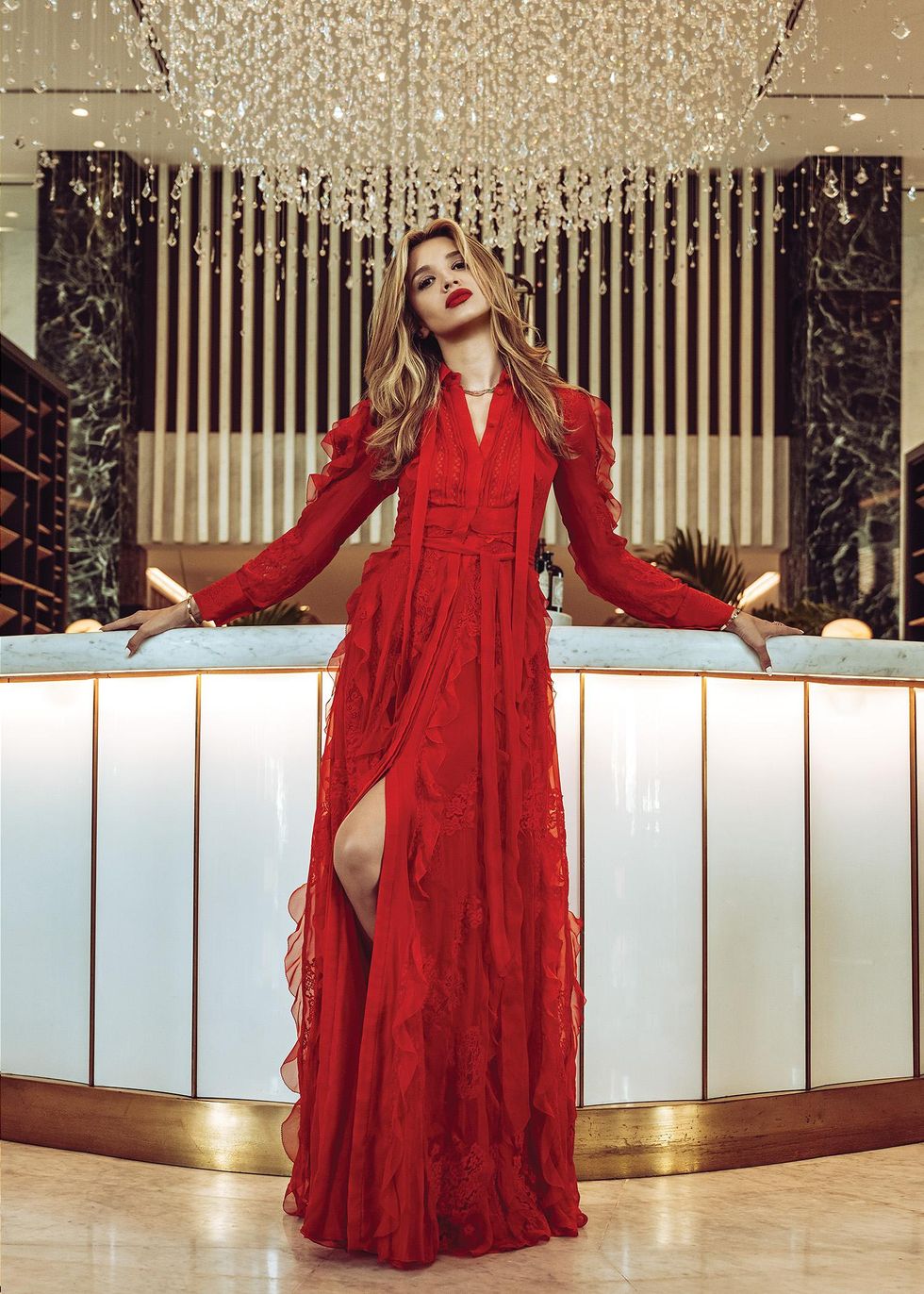 On Ally: Gown by Valentino with diamond necklaces, yellow-gold bangles and a rose gold ring, all at Valobra Master Jewelers.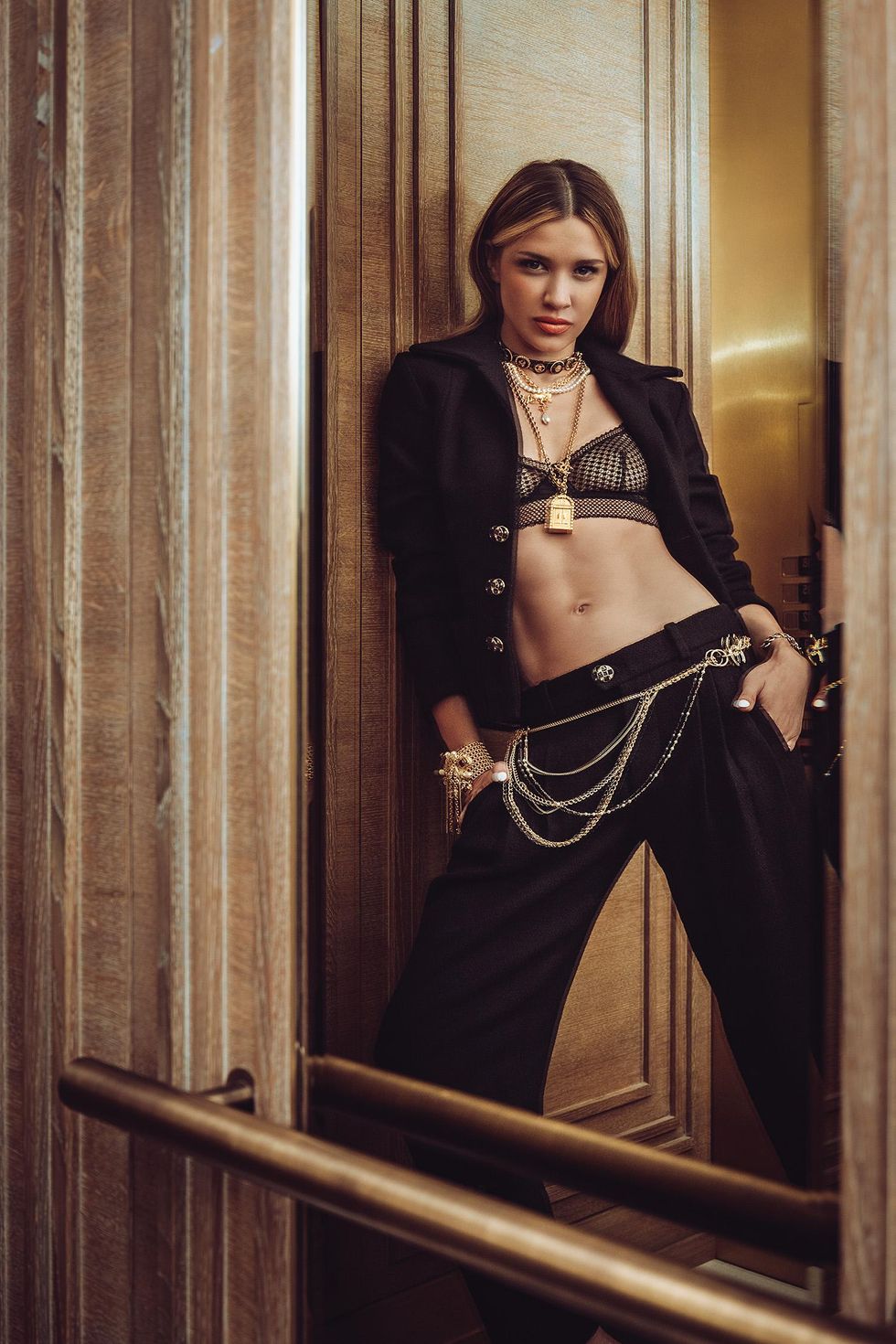 On Ally: Suit, belt and jewelry, all by Chanel; Bella bralette, $125, by Else at Neiman Marcus.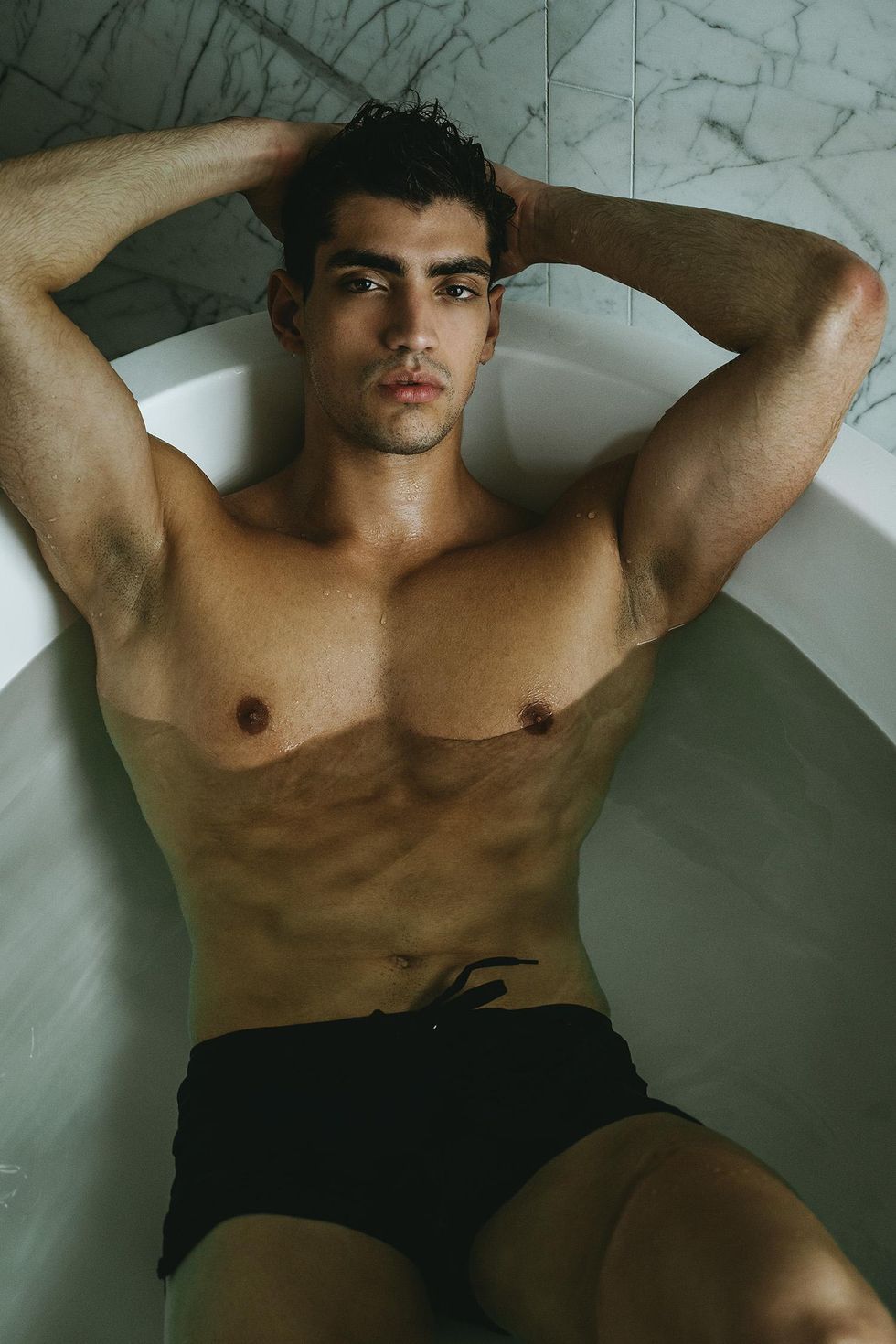 On Joao: Swim trunks, $22, by Coofandy on Amazon.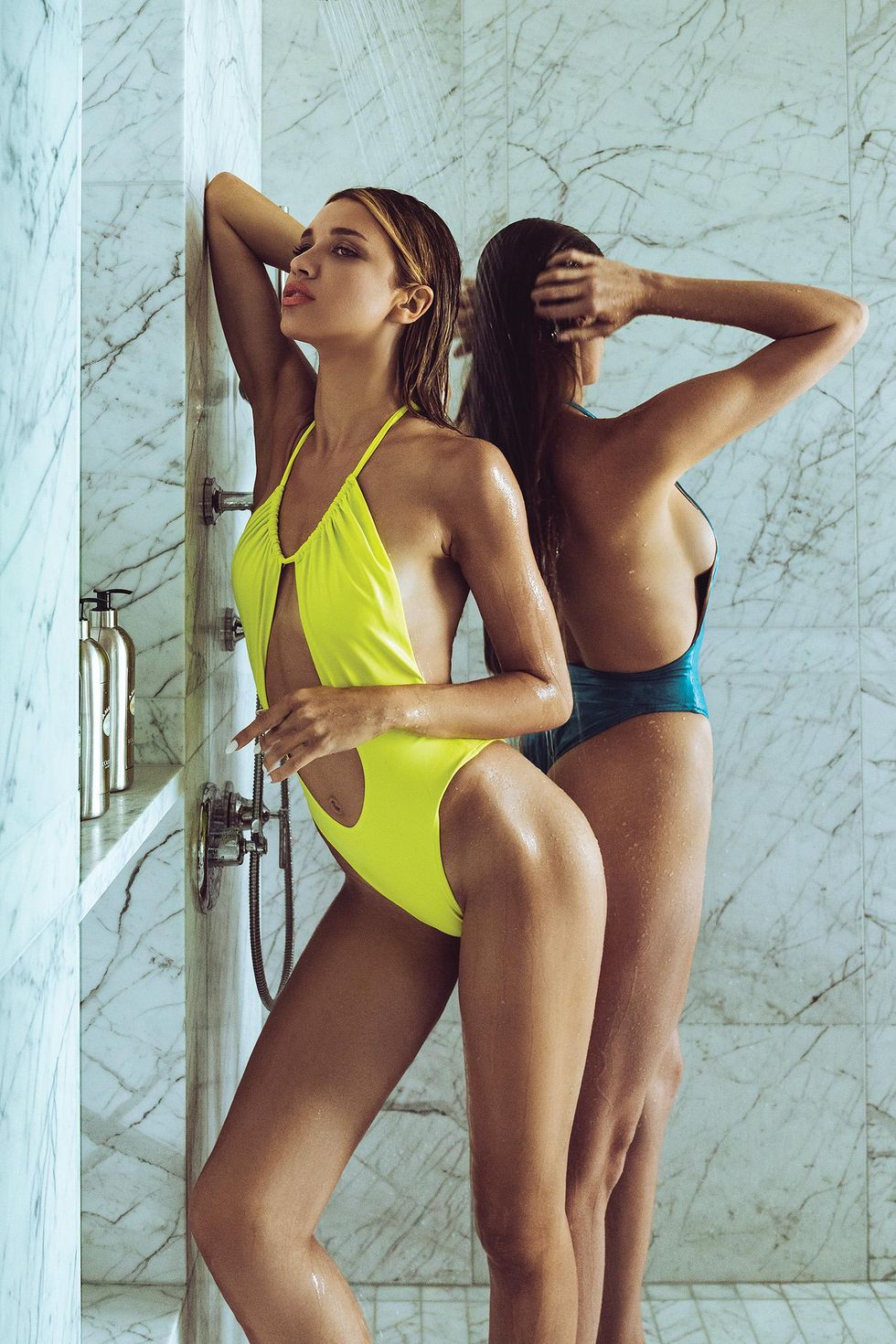 On Ally and Marion: Custom one-piece swimsuits by Cesar Galindo.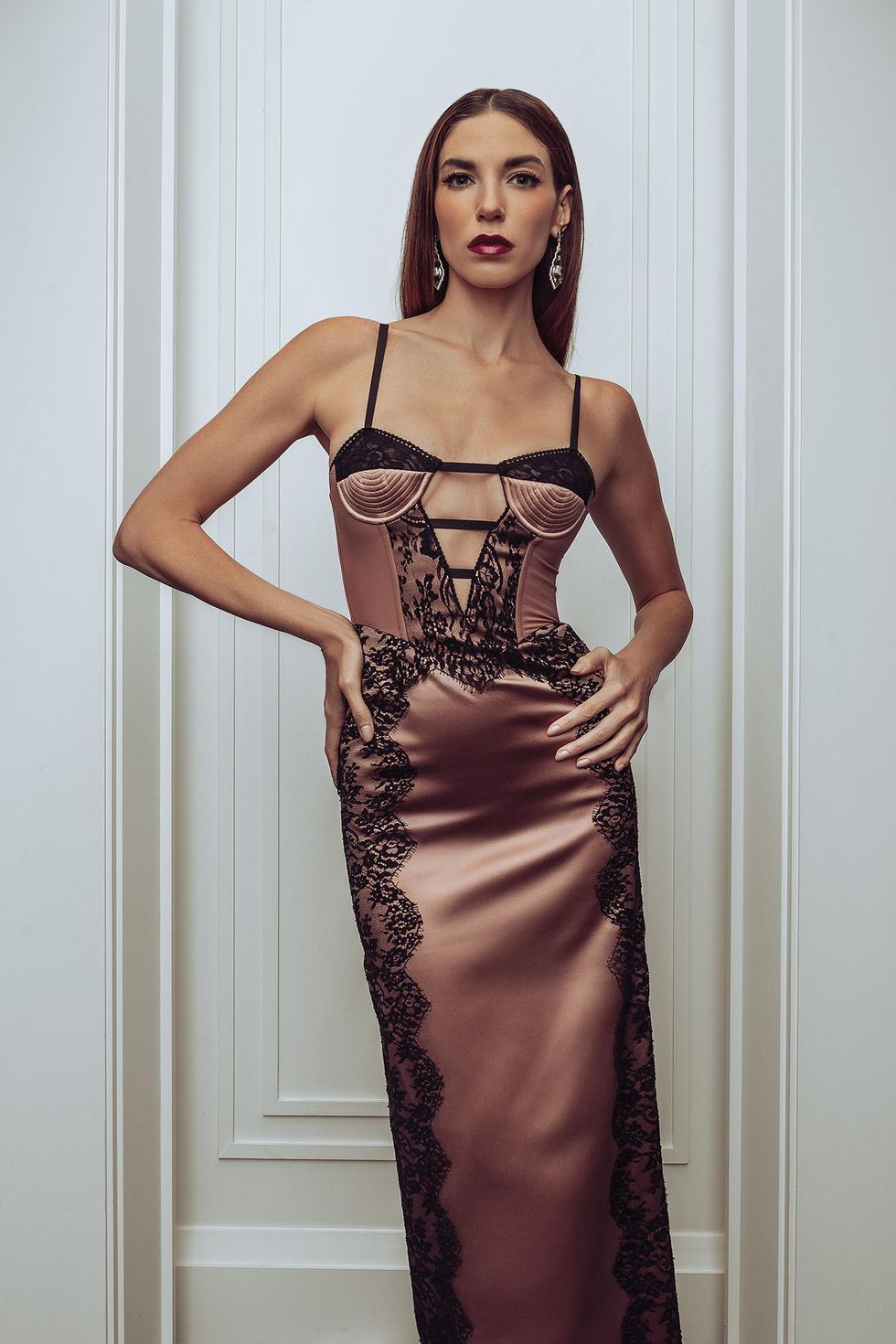 On Marion: Dress by Gucci with onyx and diamond earrings by Valobra Master Jewelers.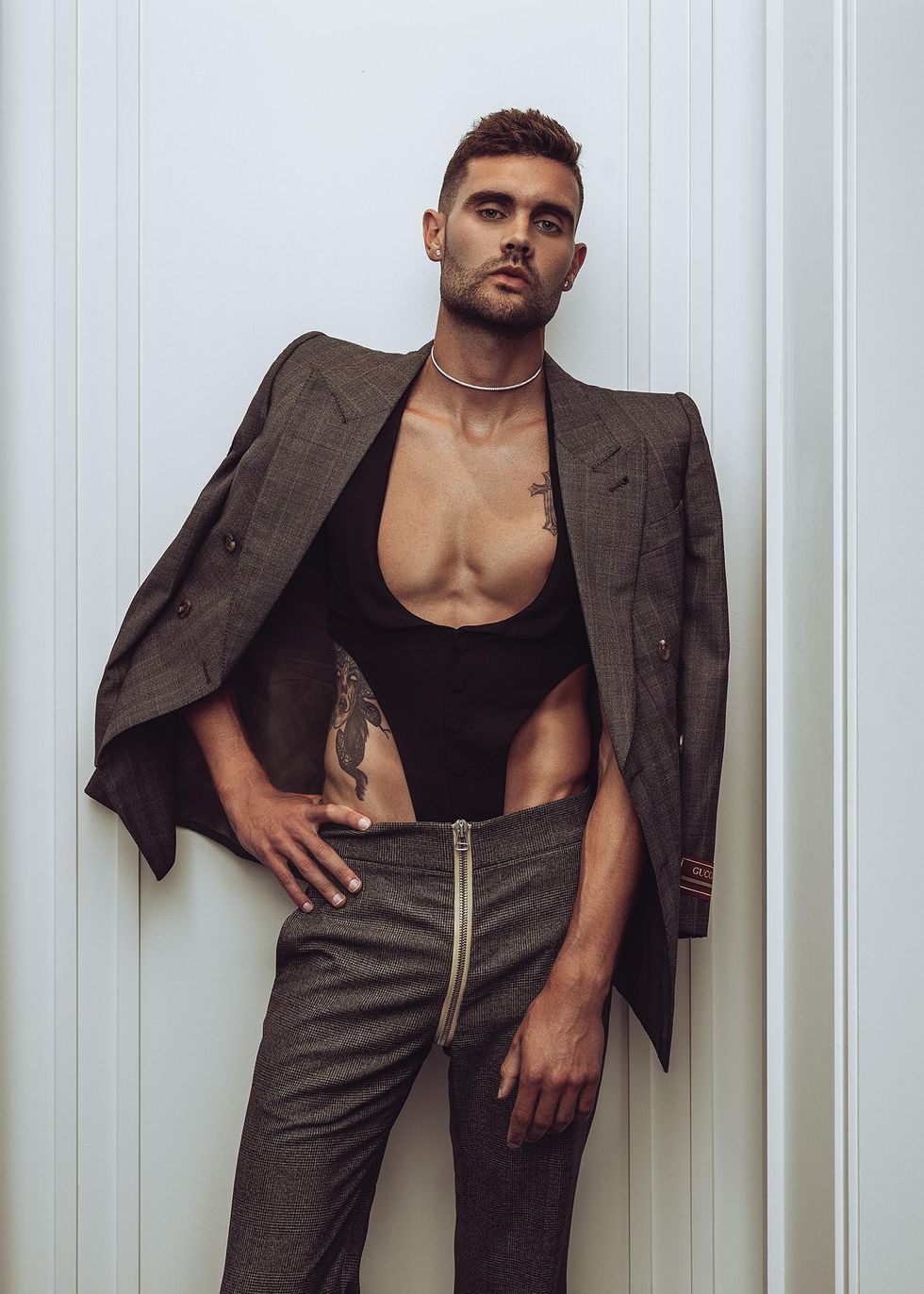 On Luke: Three-piece suit by Gucci with diamond choker and studs by Valobra Master Jewelers.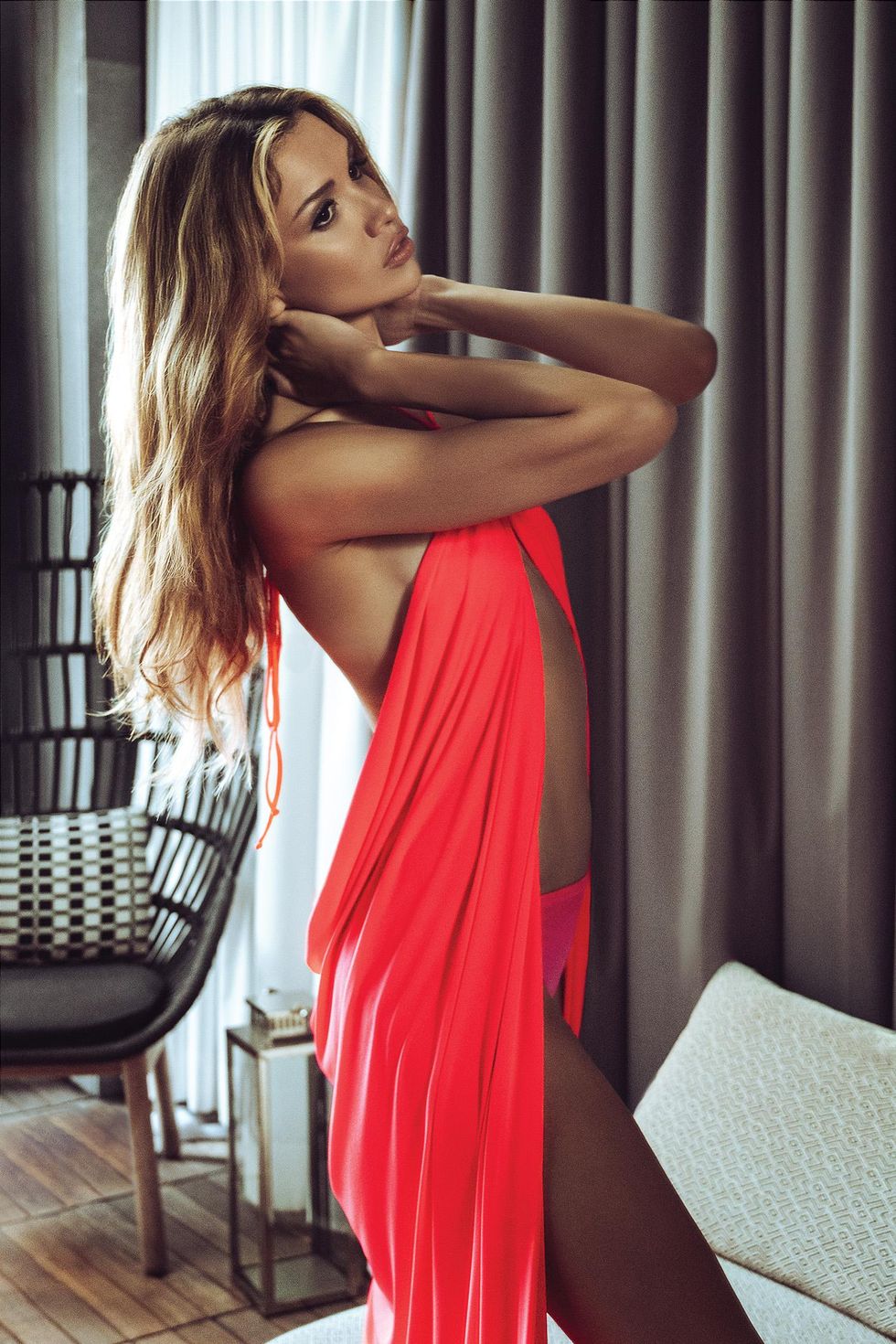 On Ally: Custom swimwear by Cesar Galindo.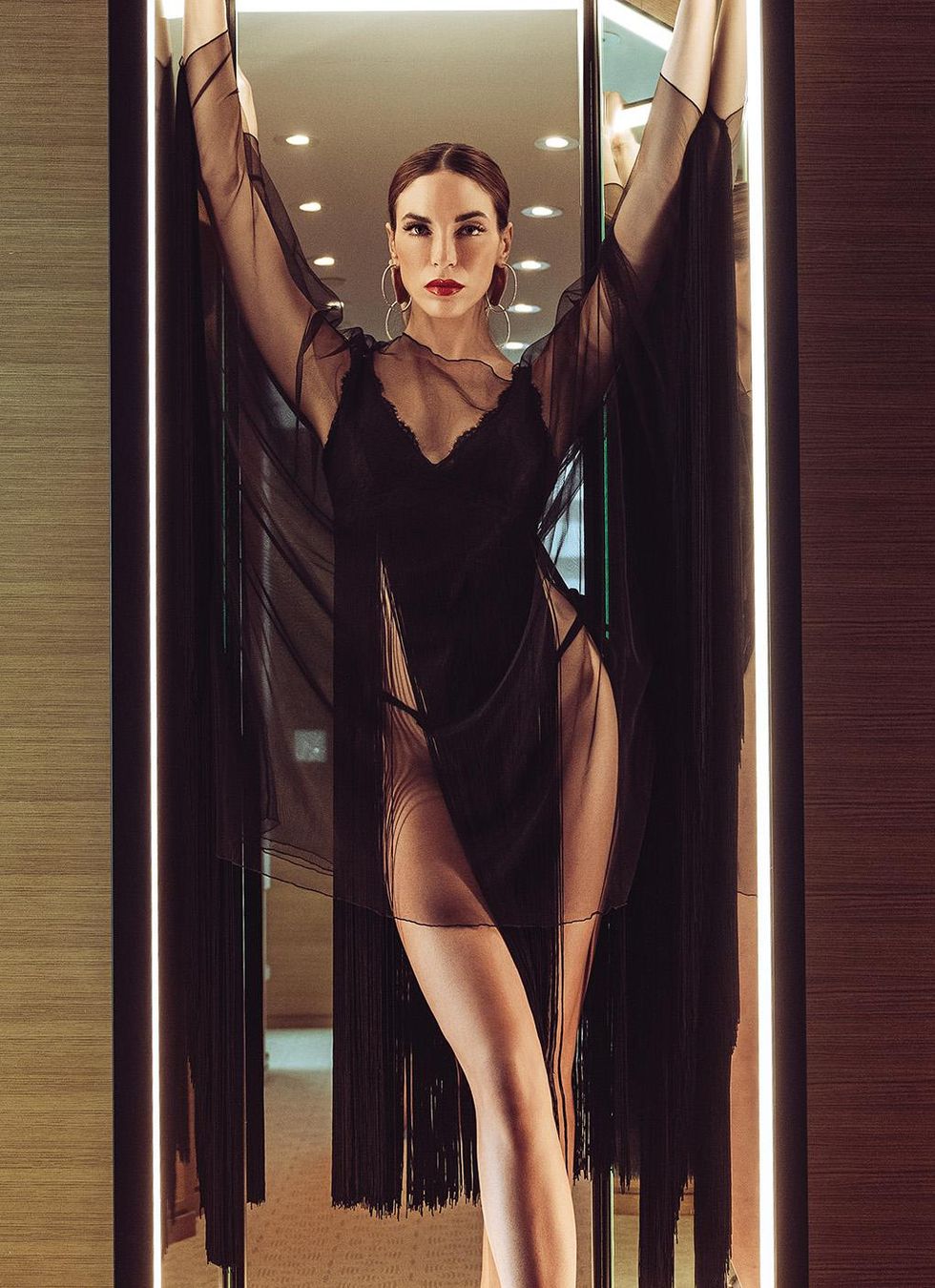 On Marion: Custom lingerie by Cesar Galindo.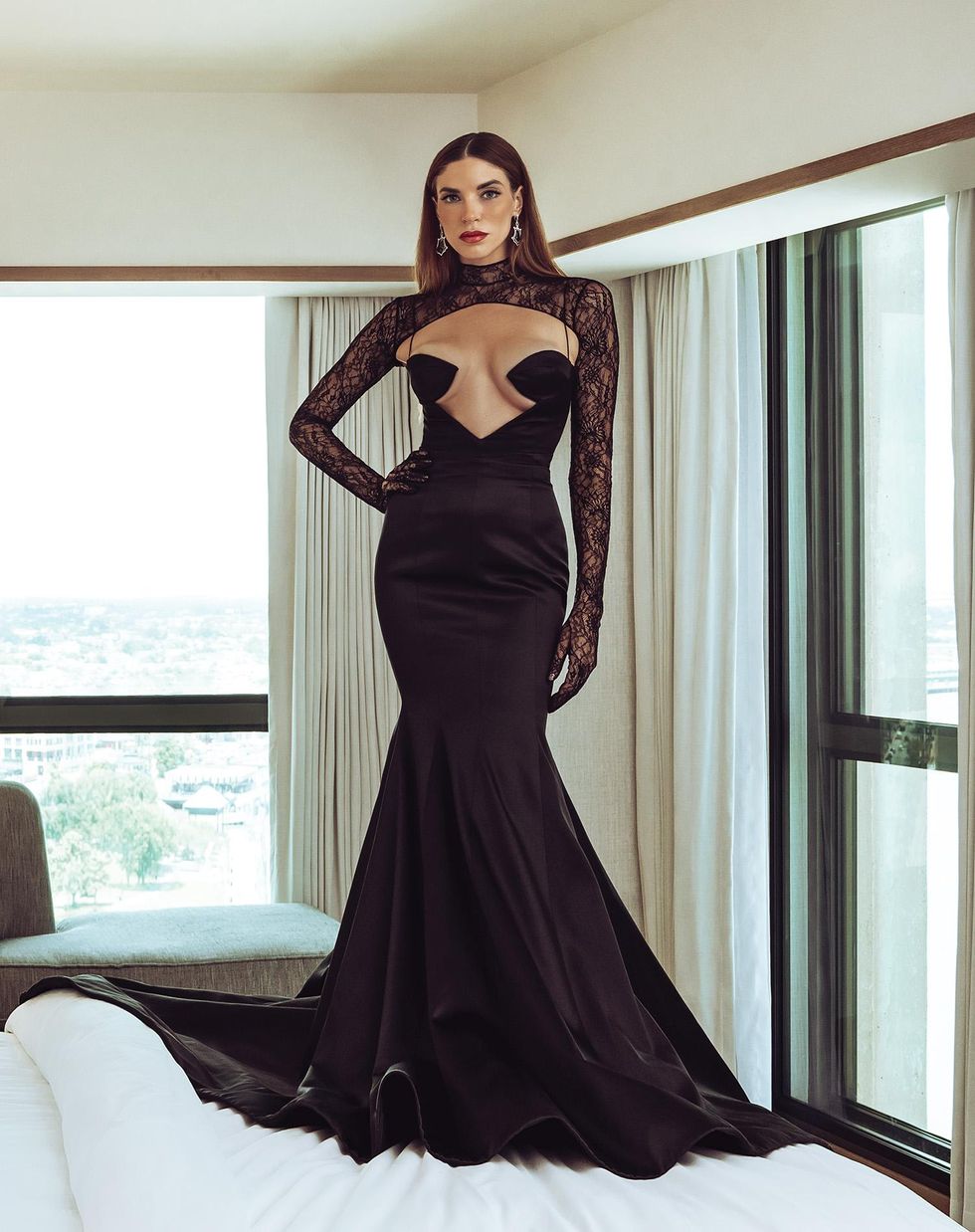 On Marion: Dress by Gucci, black onyx earrings from Valobra Master Jewelers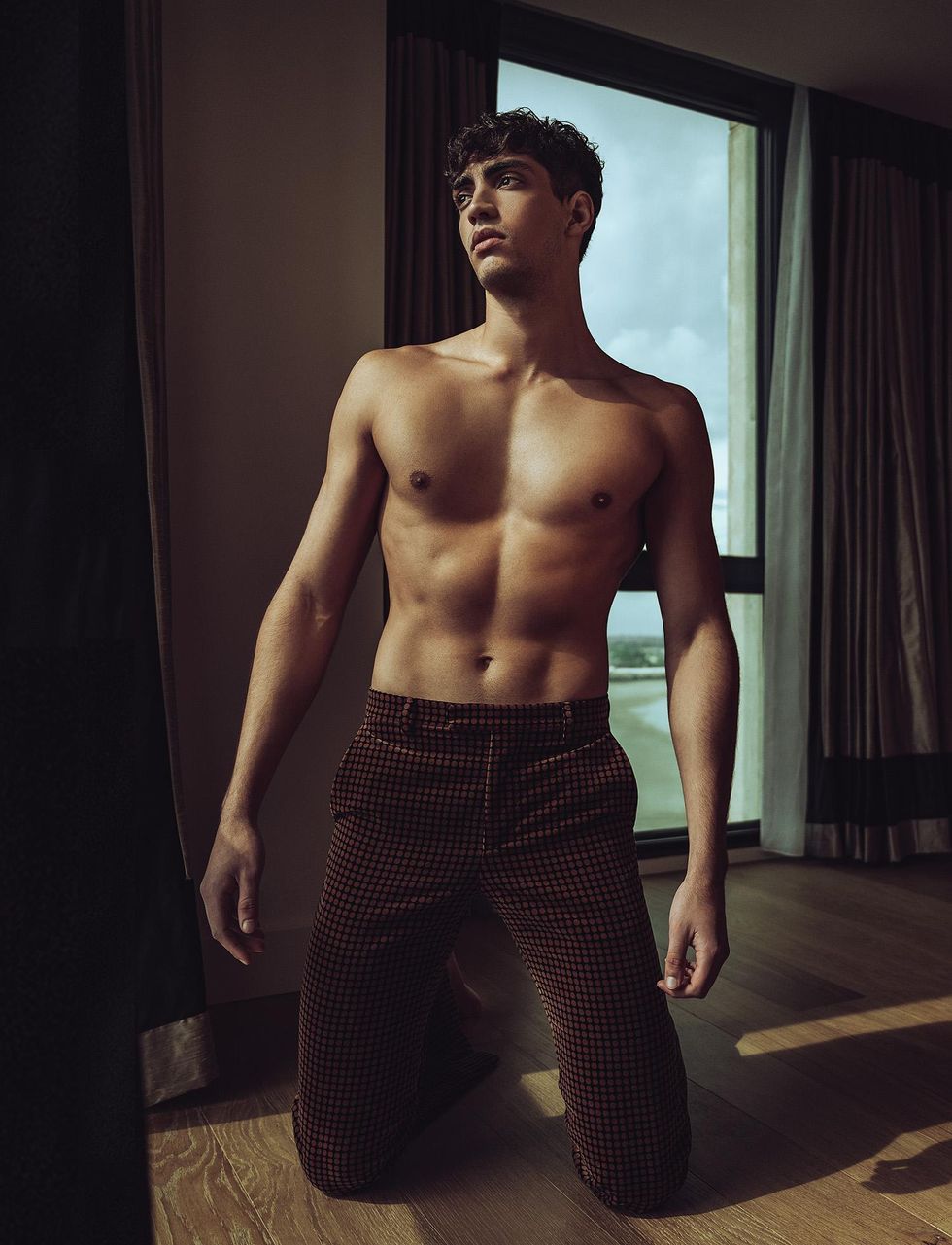 On Joao: Pants by Gucci
Style
IT'S SUMMER AND the living might be easy, but not so much on the pocketbook. Phoenix-born Postino Wine Café, which is popping up all over H-Town, is offering creative ways to keep you well fed — and watered — without breaking the bank during this historically high inflation, through Sept. 5. They've hit the easy button on summer wining and dining, and we're fans.
Free Delivery 
The café offers free delivery Monday through Friday. Orders should be placed directly online via postinowinecafe.com. It's a no-brainer for a last-minute dinner party, binge movie night, or when it's too hot to cook. From meatballs and goat cheese in pomodoro sauce to smoked salmon on lavash bread and Brussels sprouts salad, there's something for every palate.
Thursday Bruschetta Board and Bottle of Wine 
If you just want to get out of the house on a Thursday, Postino's noted board and bottle deal now runs all day long. Pick your favorite bruschetta and a bottle of wine for $25. Follow @postinowinecafe on social media, where the weekly secret password will be announced to unlock this deal.
Cult Wine Club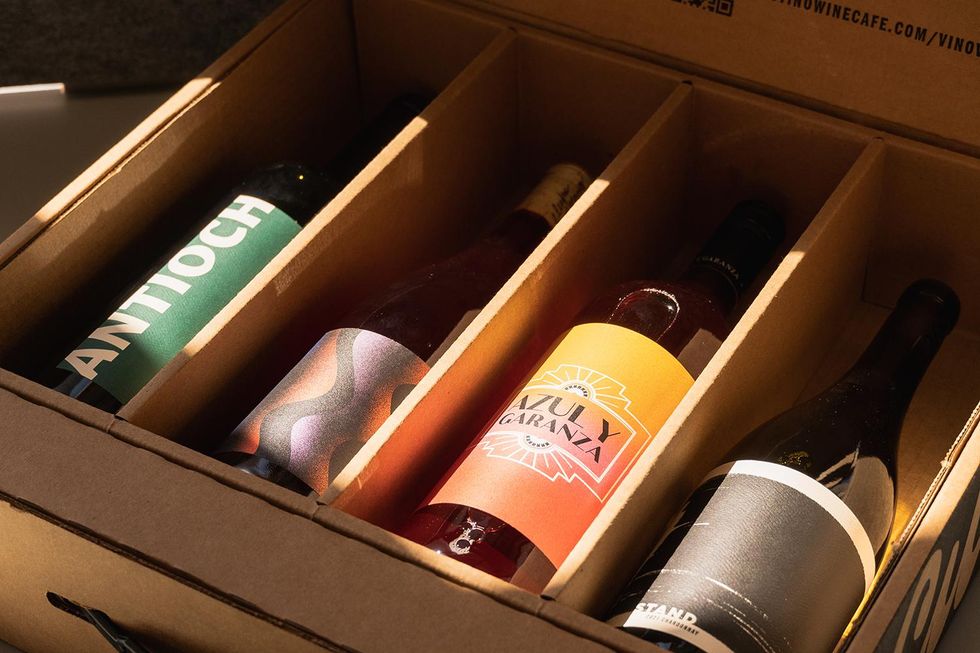 If you sign up for Postino's new wine club, there are perks galore. Cult Wine members receive a complimentary glass of wine each week, in addition to discounts, and special invitations. The best part is the seasonal wine bundle you pick up each quarter. Read up on it here.
Arrive Early
Its daily $6 until 5 deal offers $6 glasses of wine and pitchers of beer until 5pm. The early bird gets the worm!
Chill Out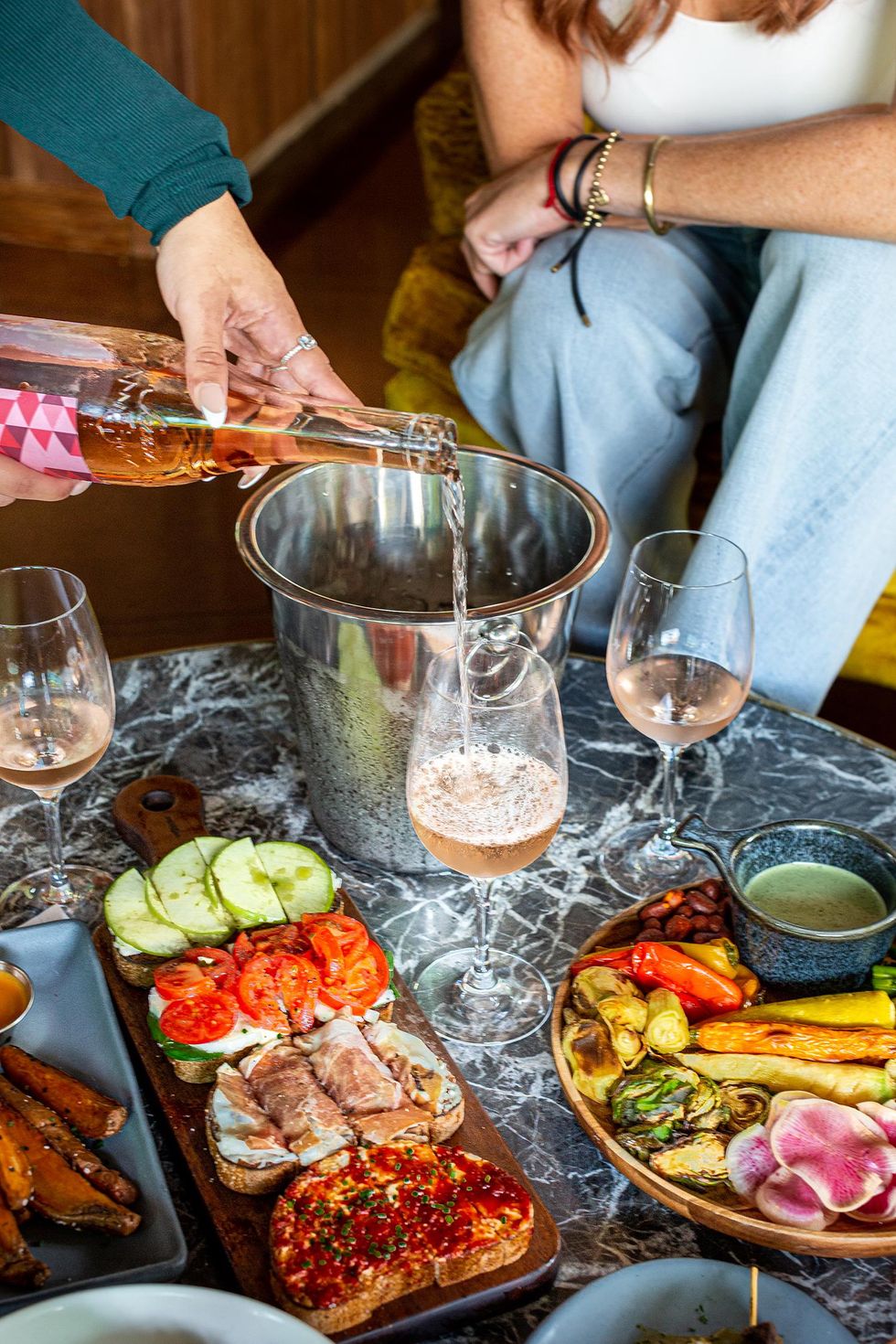 All Postino patios sport high-tech cooling misters that specifically target humidity. When the sun goes down and that 7pm wind finally picks up, the patio misters kick on. You'll have it made in the shade for the rest of the evening. Come hungry for the many great summery eats on the menu. Try the little gem Caesar salad and add a grilled chicken skewer for a delish value meal.
Food