Levy Park Hosts 'Families with Pride' — and a Proud Puppy Parade! — at Saturday Event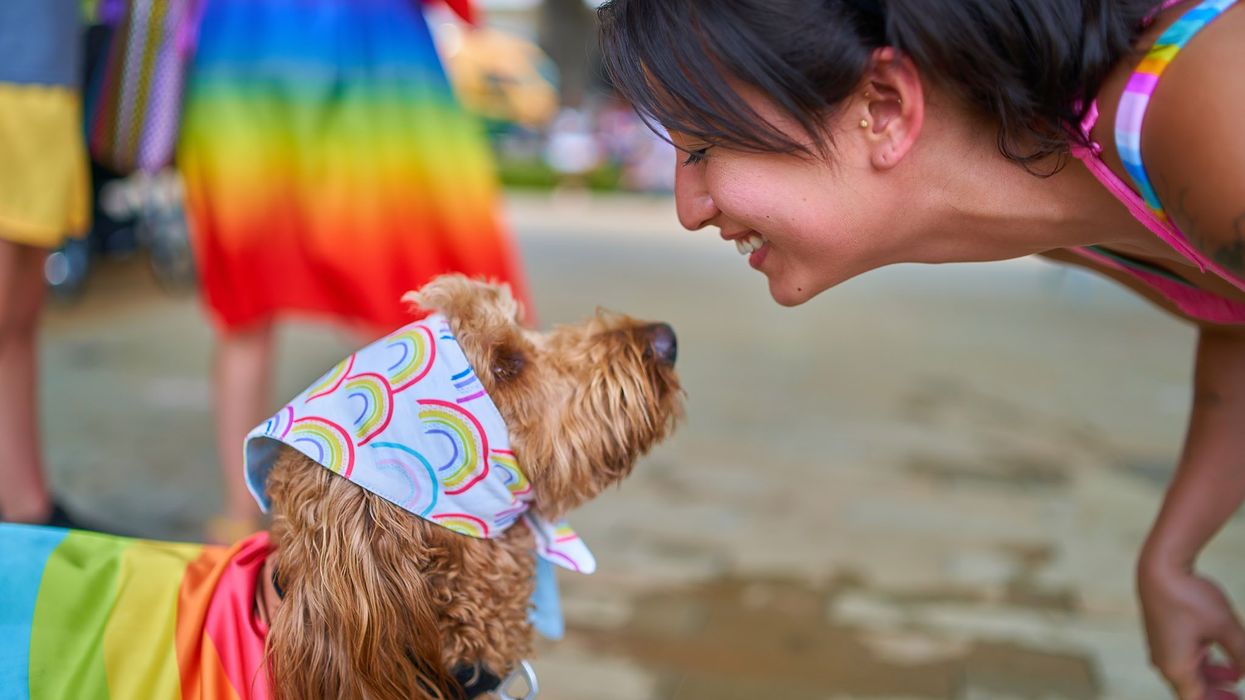 THIS WEEKEND AT Levy Park: the Second Annual Families With Pride event, a shining example of how Houston-area businesses, politicians, historians, and cool creative people can come together to celebrate family togetherness. Hosted by District C Council Member Abbie Kamin and the Houston LGBT Chamber of Commerce, the free event takes place Saturday, June 24, from 9am to noon.
---
"We're celebrating Houston's families," said Kamin in a statement. "District C includes some of our city's most historic LGBTQIA+ neighborhoods and landmarks. Families in the community, and allies in and around our District, deserve a welcoming place for children to celebrate and learn about Pride's history."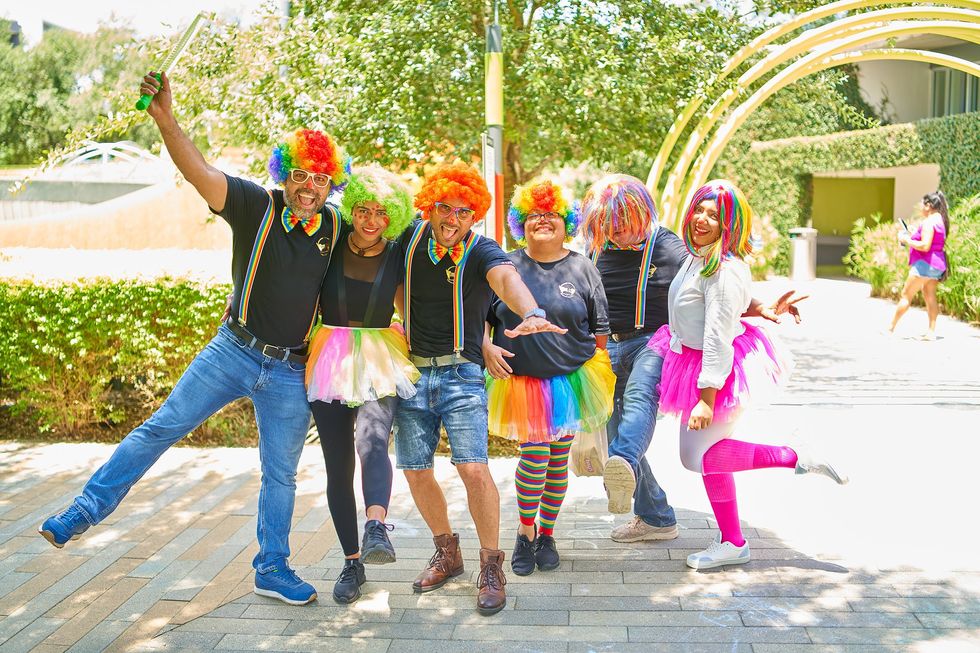 Celebration and education go hand-in-hand at the years' Families With Pride event with such activities as the Colors of Pride Ribbon Wall, where kids are invited to write notes about what pride means to them, Pride Storytime, a Civil Rights History walk, as well as hands-on art projects and face painting.
The Nature Conservancy will host Grow Your Pride, where kids will learn about sustainability and plant their own flowers that they can take home. Historical materials from the University of Houston's Special Collections – LGBTQ+ History Research Collection will be on display. And popular Houston DJ Johnny J will be on hand to spin music throughout the day.
Oh, and we can't forget Houston's Second Annual Proud Puppy Parade, which begins at 9am in the Levy Dog Park. Humans are encouraged to regale their pets in cool, rainbow-colored summer ensembles for a morning of fun socialization in Levy's popular, well-maintained dog park.
All of that in addition to the park's free amenities, including ping pong tables, a reading room, a putting green, and thankfully — given that temperatures ain't going down anytime soon — a splash pad.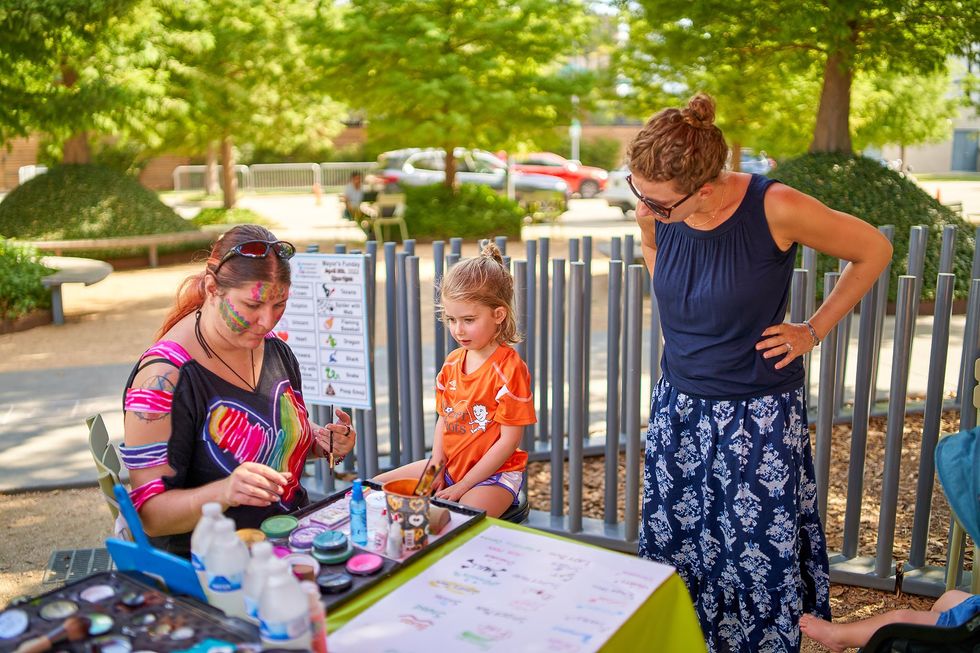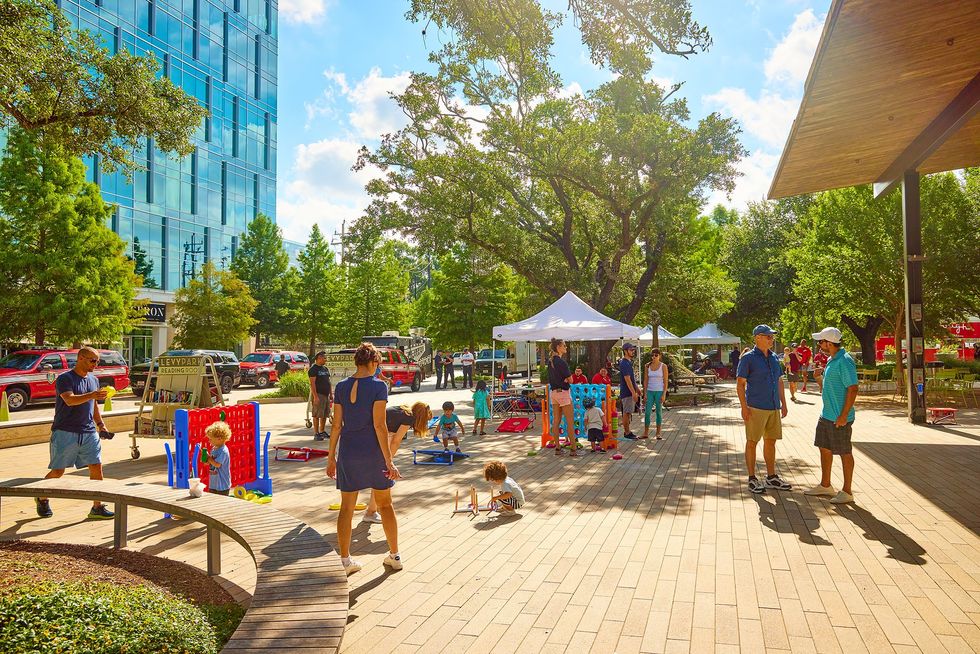 Art + Entertainment