Choreographer's Multimedia 'Extravaganza' at Blaffer Unites, Celebrates Different Art Forms and Identities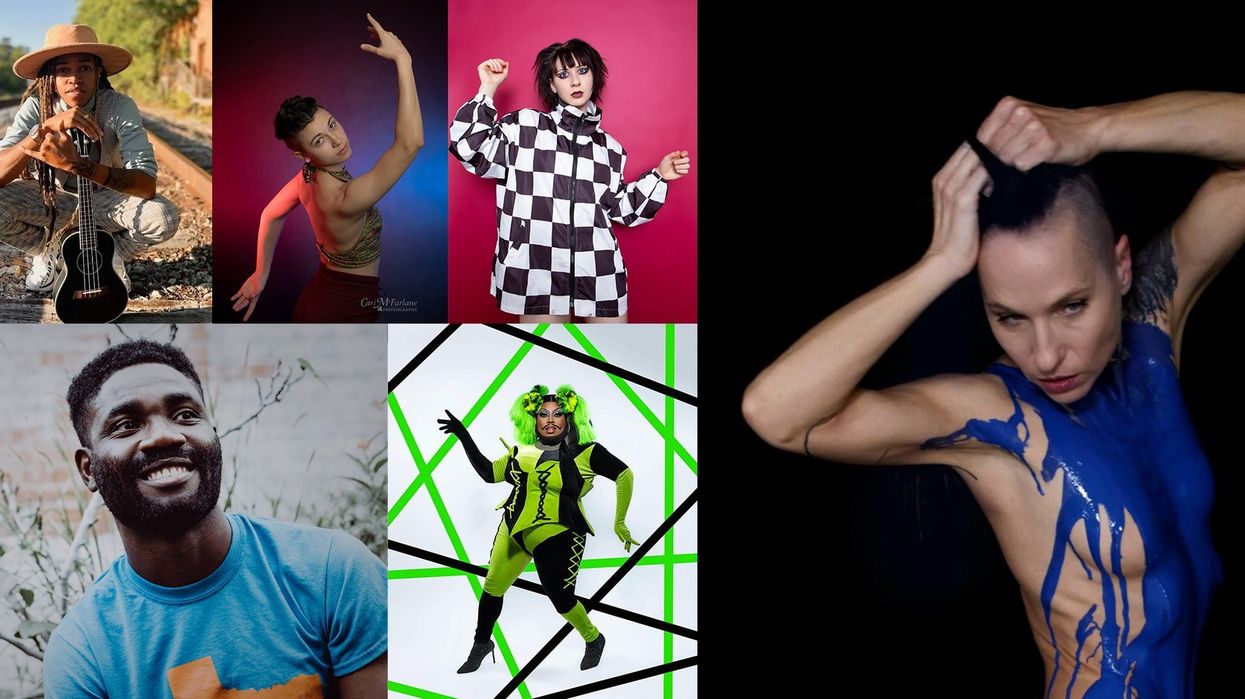 THIS SATURDAY AT the Blaffer Museum, Houston award-winning, queer contemporary choreographer and community leader Rivkah French presents Twisting Through Secrets, a cross-disciplinary, multimedia extravaganza featuring a variety of dance, drag, spoken word, and ukulele-playing performers.
---
Twisting Through Secrets takes its inspiration from two current Blaffer exhibits: Dallas-based painter Leslie Martinez's new painting series The Secrecy of Water and video artist Jacolby Statterwhite's 3D animated epic We Are In Hell When We Hurt Each Other. Beginning at 7pm, the Blaffer space will be activated by live music and dance theater from Angie Uhegwu (a.k.a. S.O.U.L.A.S.P.H.E.R.E); neo-futurist dance by French with Margo Smolik; spoken-word poetry by Ayokunle Falomo; contemporary movement combined with martial arts, and breaking by Persi Mey and guests; and what is described as "a sickening blend of drag glamour, drama, and camp" by bearded beauty and OutSmart magazine fave drag emcee Blackberri.
Martinez's large-scale, tactile paintings, which incorporate rocks, scraps, and recycled materials, speak to the artist's trans, non-binary identity, as well as their childhood experiences traveling from the Rio Grande Valley of the South Texas-Mexico border to Dallas, and crossing one of most dangerous Customs and Border Patrol checkpoints in the United States. Satterwhite's video transforms the artist's dance movements — evoking ballroom culture and vogueing — through digital bodysuits into animated Black fembot forms and other avatars and concludes with a tribute by a cadre of fierce femme warriors to Breonna Taylor, the 26-year-old ER technician murdered by Louisville Police in March 2020.
Preceding the Twisting Through Secrets performance are two community workshops. At 5pm, French leads a 30-minute meditation on the Blaffer exhibitions and performance themes. At 5:30, Mey leads a beginner-friendly, open-to-all "Weightshare Workshop" that will explore how to move (i.e. dance) as a group through queer-positive, non-gender specific partnering. Participants will learn how partnered dancers safely give and receive weight while remaining connected in performance. Visual artists are invited to bring drawing and painting supplies to either or both workshops and join in the creativity.
Art + Entertainment