Don't 'Pass' on This Pie: Beloved Chef Returns with Pizza Restaurant in Midtown
Julie Soefer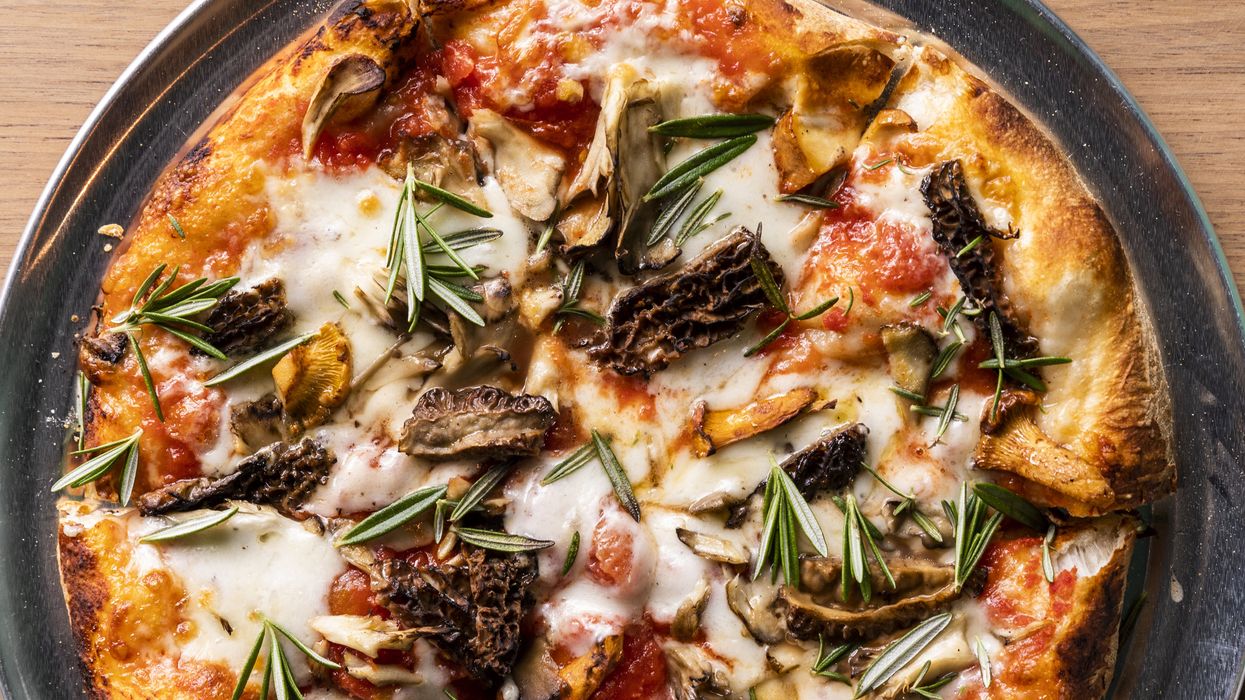 CHEF TERRENCE GALLIVAN is back! After four years of missing the puffy, wood-fired pizzas and other delights at The Pass & Provisions, chef Gallivan has opened the doors to his highly anticipated restaurant in Midtown. The menu at Elro Pizza and Crudo is spot-on for Houstonians: Hot specialty wood-fired pizzas and light refreshing fare, namely cool seasonal crudos.
---
"Why pizza and crudo? It was pretty simple," said Gallivan. "I (and most people) love pizza. Since Houston is hot most of the time, balancing pizza with lighter, cold seafood dishes is a nice combination." Gallivan describes his place, which is inhabiting a vintage bungalow, as homey — a casual neighborhood spot where you can pop in for a drink and a bite or for date night.
Named after Gallivan's children, Eleanor and Ronan, Elro also offers salads, elevated snacks and hoagies on housemade bread. Tempting starters include spicy cucumbers with toasted peanuts and mint, saltimbocca sausage, and unagi arancini fritters made with crispy barbecue eel. The opening menu reveals six different crudos – think nepitlla-cured salmon with apples; and snapper with pickled mango, olives and chiles. Come hungry for puffy-crusted pizzas in mouthwatering choices such as mushroom with smoked maitake, rosemary and tomato, and mortadella with pistachio pesto, balsamic, onions and Parmesan. Meat lovers will dig the chorizo with piquillo peppers and arugula and the guanciale with Parmesan sauce and dusted in black pepper.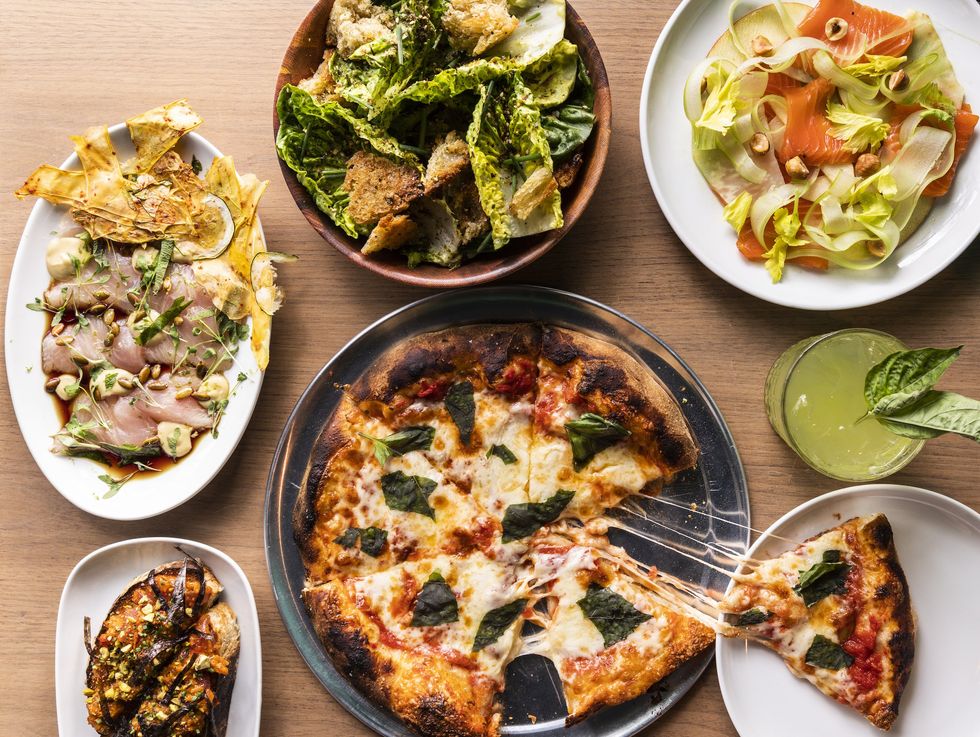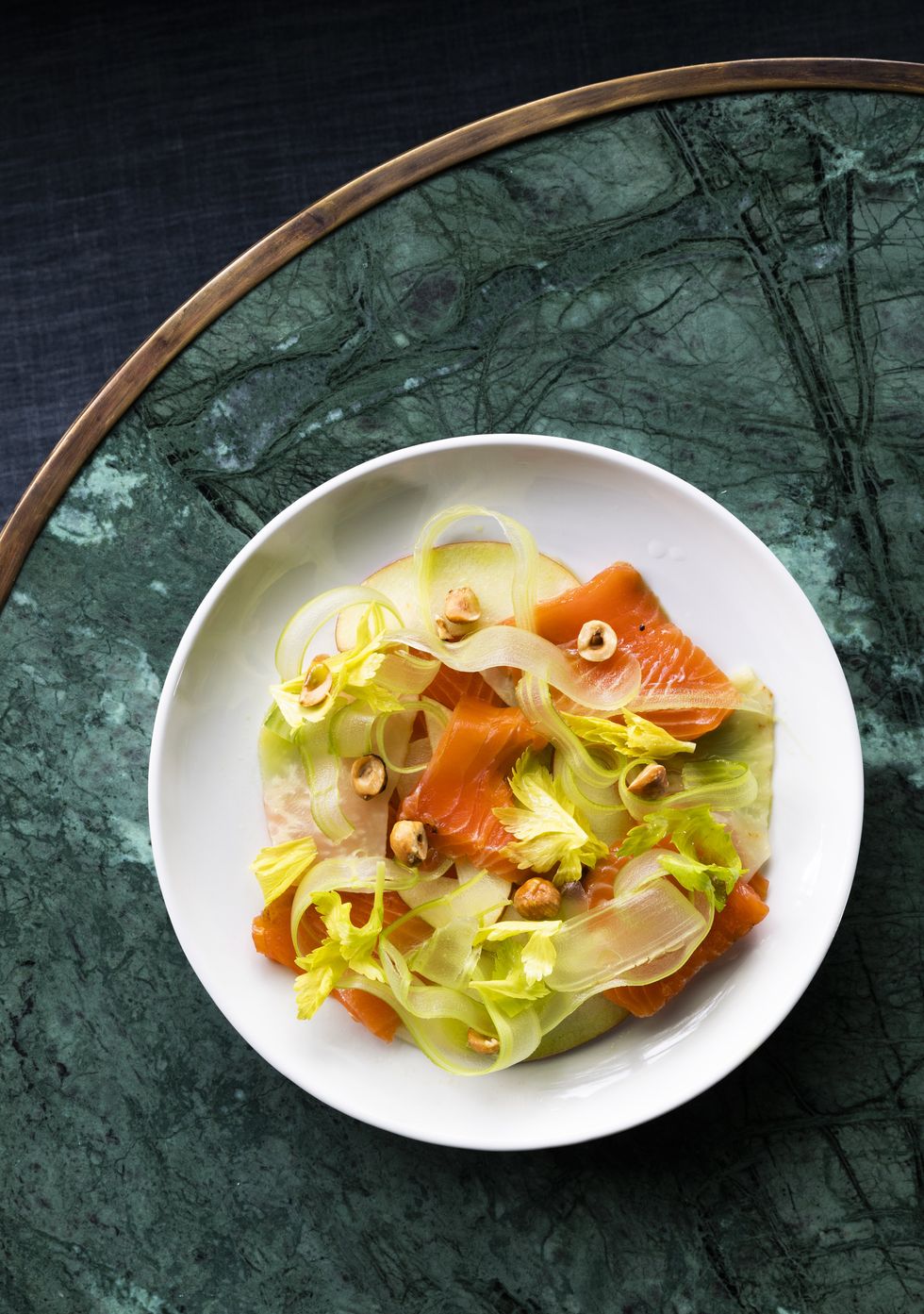 Cured salmon crudo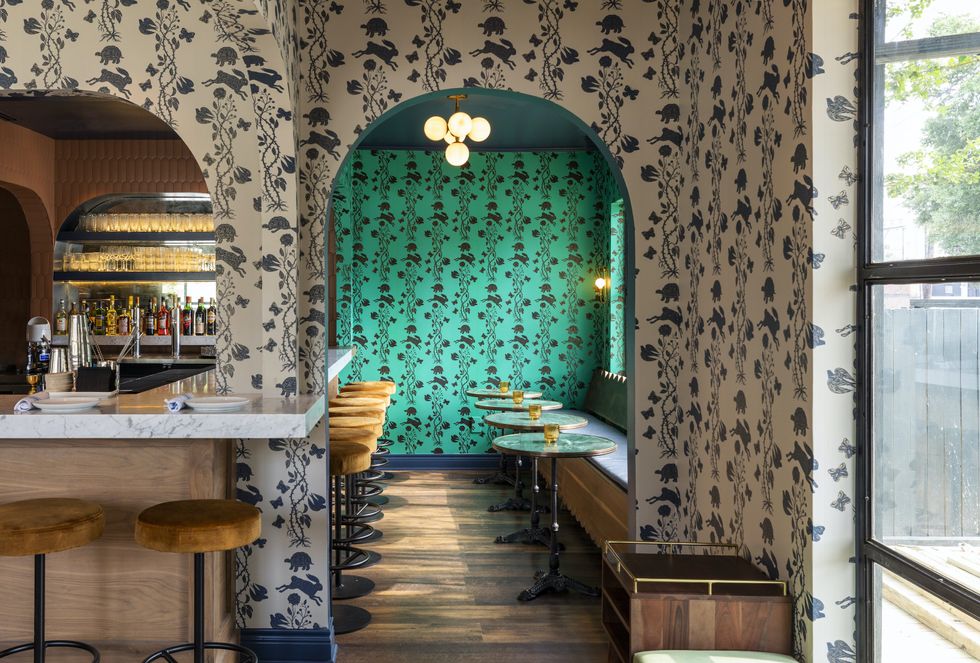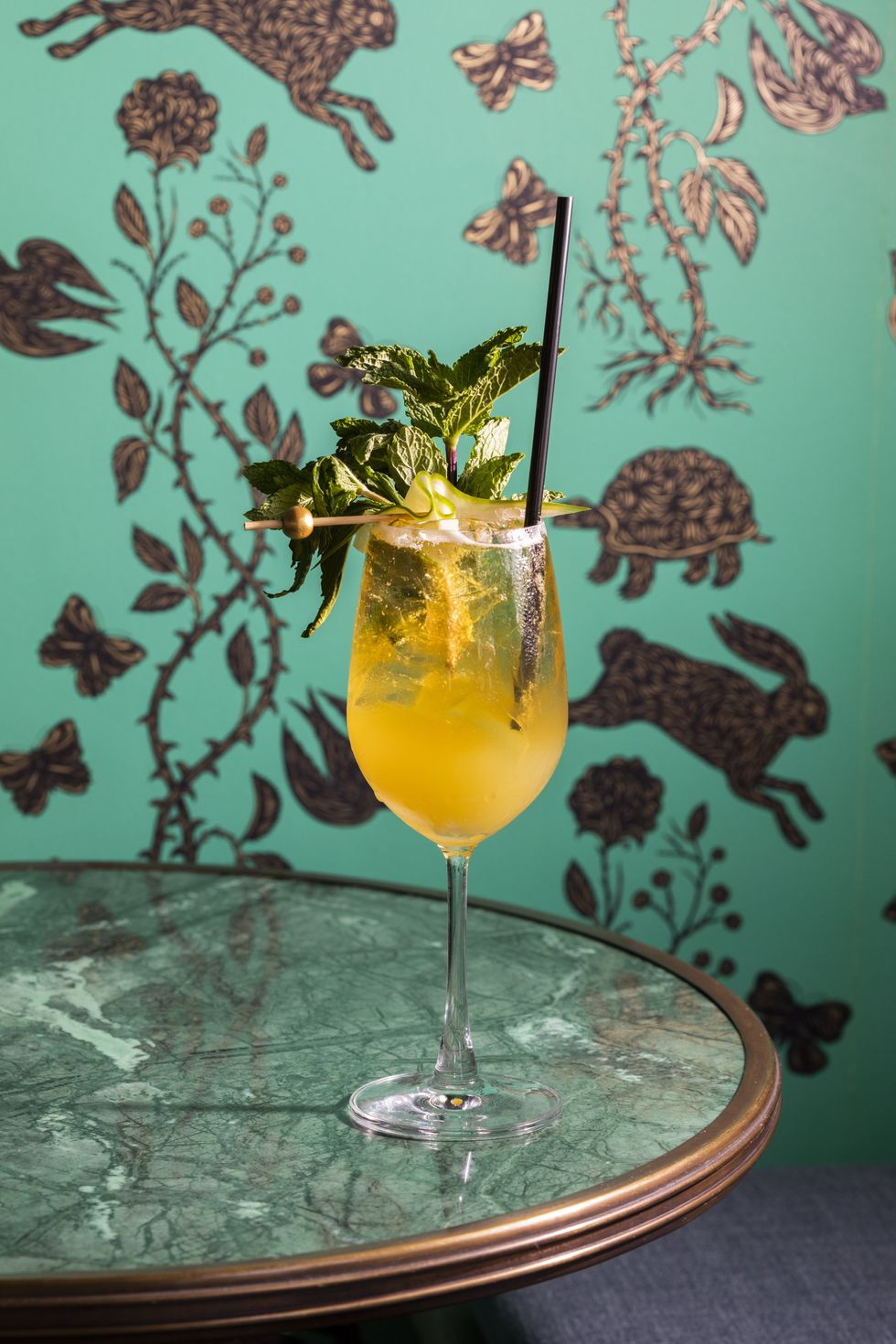 Badlands Shandy cocktail
Gallivan, who was the chef and wine buyer at The Pass and Provisions, has curated a concise wine list ranging from natural sparklers and New World favorites to Old World benchmarks. The bar features classic cocktails and house specialties from bar manager Patrick Dougherty, as well as tap beer. Art deco pendants and globe lights hang throughout the space, which is paved in whimsically printed emerald green wallpaper, while the terracotta-like tiles on the main bar are a nod to terracotta used in traditional pizzerias.
Paying homage to its circa-1928 bungalow, the interiors maintain the feeling of coming into someone's home. Gallivan tapped designer Betty Maccagnan for the interior design, who he worked with previously on The Pass and Provisions. For Elro, she created an intimate, playful space that's equally welcoming to singles and couples as well as families. The main dining area features vintage chairs updated with grass green velvet, with Terrence's kids' favorite colors of yellow and blue highlighted throughout the room. Vintage Salterini-style wrought iron patio furniture updated with white paint and tropical pink fabric grace the patio creating a mix of old and new.
Elro is open for dinner Wednesday through Saturday with plans to open on Tuesdays soon. Lunch service will begin June 28. Don't leave without trying the towering, chocolate-drenched Maraschino soft-serve ice cream!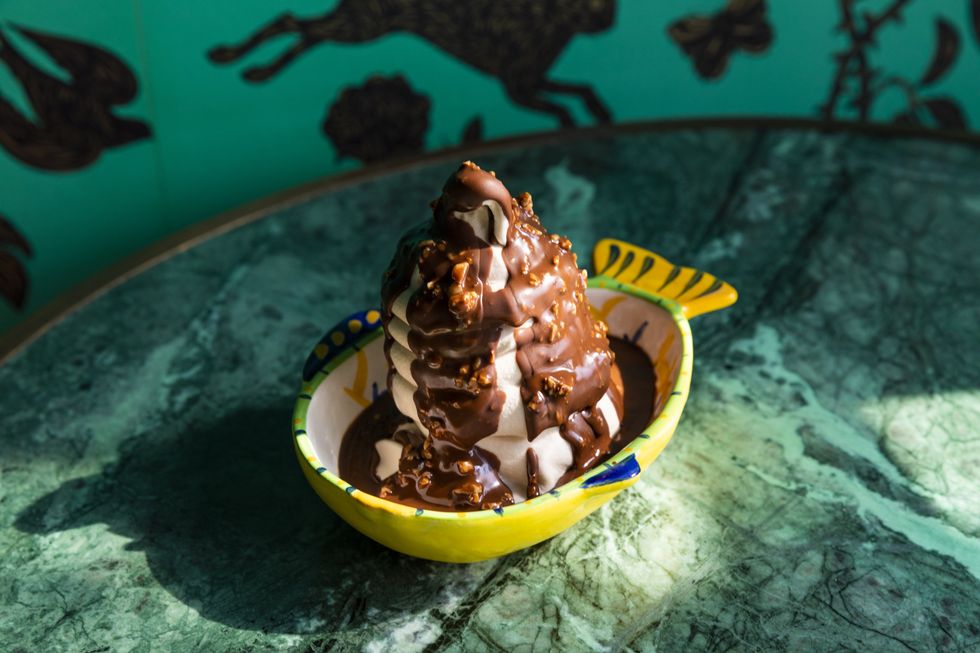 Maraschino soft-serve ice cream
Food