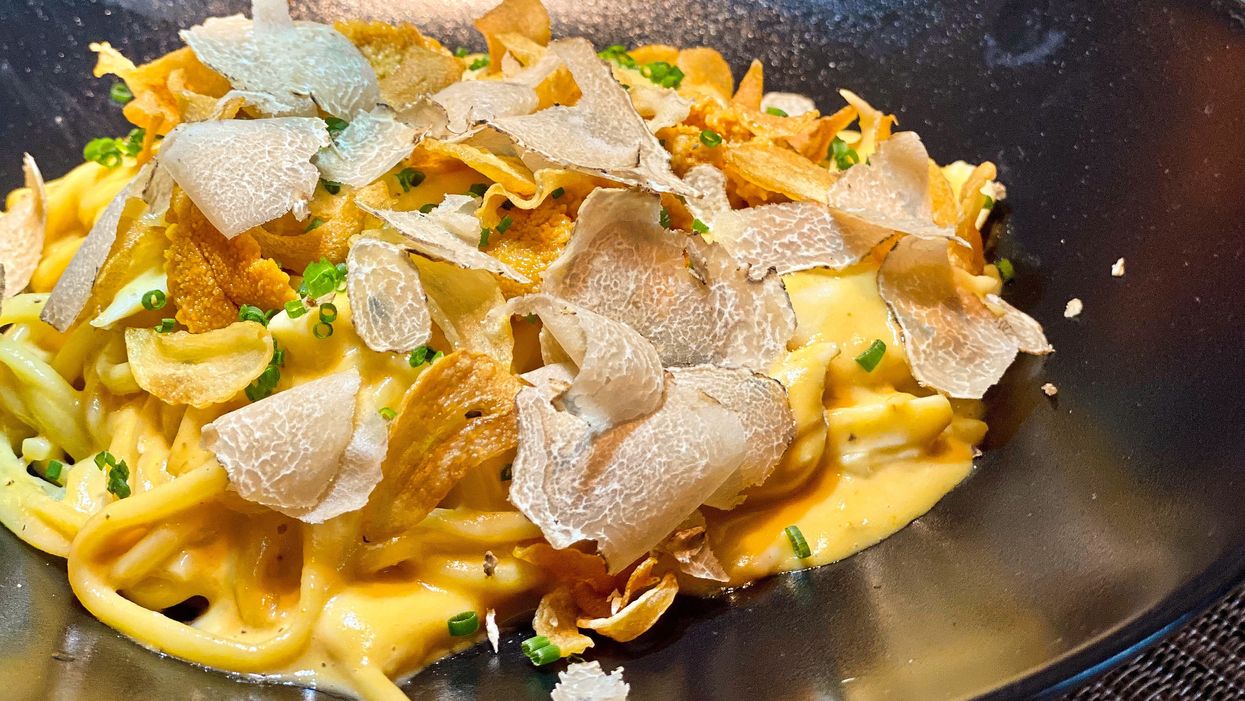 White truffles from Alba, Italy, one of the most coveted and expensive delicacies in the world, have arrived in Houston for the 2020 season. "White truffles are usually available from September to December," says chef Aaron Bludorn of Bludorn Restaurant. Their limited availability adds to their allure.
---
Bludorn received his first shipment in late September, and says that they can be shaved on almost anything. Though they provide an amazing complement to his uni and crab pasta, he says, "White truffles pair well with vanilla ice cream and our lobster pot pie — basically any hot dish that has a less aggressive flavor."
To wit, new to his fall menu — a must-order appetizer — is the white truffle creamy risotto. When you order it, the white truffle is brought to the table in a humidity-controlled box, nestled in a bed of rice. The way in which the truffles are stored is very important, because their smell dissipates when they dry out.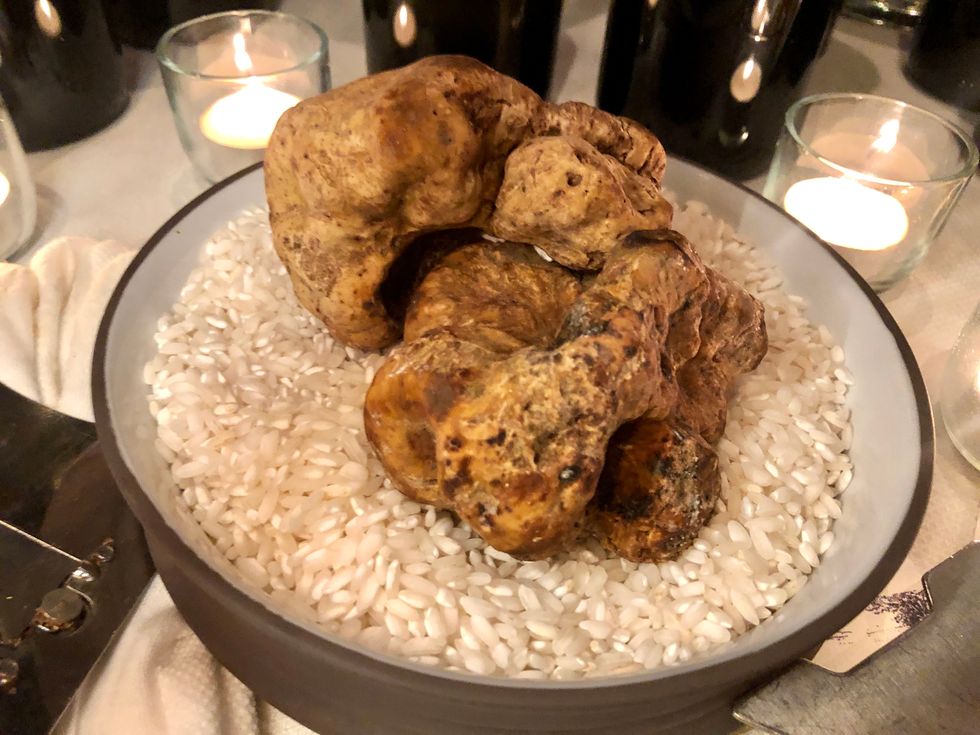 Giant white truffles at Tony's
"The rice works as the dehumidifier and keeps the moisture down; you really don't want the truffle to get too wet, which is hard in Houston." He has also commissioned a custom box from a woodworker in Austin, which he says will be "a unique piece of the restaurant experience" (the box is not yet ready at the time of this writing).
At the table, when the lid is opened, the white truffle aroma is immediately released, and it's completely titillating. Then comes the moment of glory, when the truffles are shaved onto the plate of risotto or pasta or whichever dish. When you take a bite, the gustatory pleasure is immense. As it's such a highly requested item, "It will sell out, and we have already had to 86 it," says Bludorn.
Due to the financial strain that may restaurants have had to endure due to Covid, white truffles are not as widely available in Houston as they have been in past years, though they're currently on the menu Kata Robata, Da Marco and Amalfi Ristorante Italiano & Bar.
Of course, you can always find them at Tony's, the late icon Tony Vallone's Italian fine dining restaurant in Greenway, which has a long-standing tradition of serving white truffles each year. Here, the white truffles are displayed prominently in the center of the dining room underneath a domed glass lid, on the ready at a moment's notice for their signature white-glove table-side service.
This season, Tony's Chef de Cuisine Austin Waiter says, "We're putting them on veal chop, risotto, asparagus and fried egg topped with while truffle; also have done a few orders of the black bass crudo with truffles over it, which came out great." But Tony's classics — white truffle soufflé, white truffle risotto and white truffle tagliarini — never disappoint. Get them while you can; December is just around the corner, and they will no longer be available come January.
Food