Hottest Houston Stories of 2020! Here's What Houston Was Reading This Crazy Year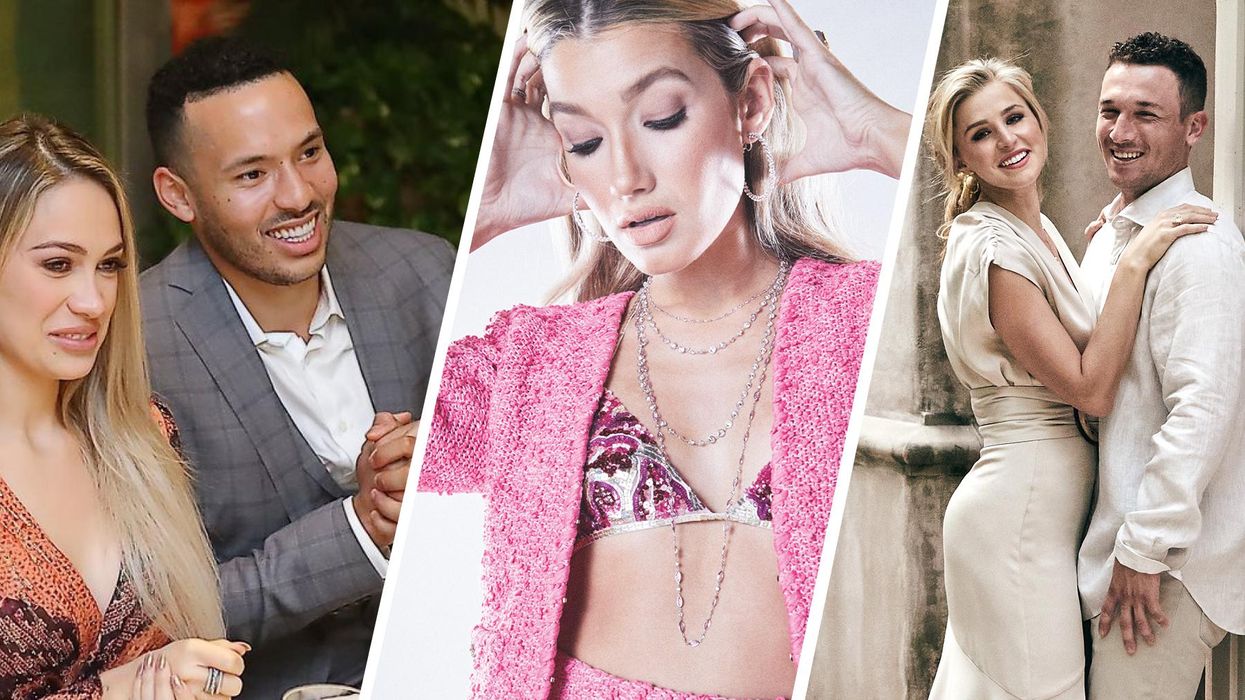 WHAT DO THE ARTS, fabulous bling, great fashion, a handsome young Astro, his model bride and a sense of general optimism about fighting Covid in Houston have in common? They're all among the topics covered in the 10 most widely read CityBook stories of 2020! Here, a look back at the biggest hits of the year on HoustonCityBook.com:
---
10. Houstonians love to read about real estate! This item by Evan W. Black about the most expensive homes sold in the area in the month of October — in which the average home price of single-family homes in Houston rose to a record of nearly $335,000 — proved popular. Mansions in River Oaks, The Woodlands and Memorial topped the multi-million-dollar roster.
9. The November piece on Dutch artist Hedwige Jacobs, whose art show is still up at Houston's Anya Tish Gallery, clocks in at No. 9. Jacobs, who spoke with writer Chris Becker about her "curiosity to keep on exploring with my drawings," creates tiny, hand-drawn silhouette figures, on paper as well as in short, animated videos.
8. In one of two lovely essays proffered by CityBook Executive Publisher Lisa Holthouse to make this year's Top 10, Holthouse bemoans the rise of tribalism and angry politics, and wishes for a new way forward in contentious times. "What would happen if we were to close our mouths and listen more?"
7. Perhaps not surprisingly, one of our only in-person party stories of the year was a hit. On a weekend that managed to fall between Covid spikes, a number of festive and fancy fetes took place — including Carlos Correa at a backyard bash in Memorial, and hunky shirtless firemen strutting their stuff on the catwalk to raise funds for new firefighting and live-saving equipment.
6. In Lisa Holthouse's other essay to make this year's ranking, penned in April, the publisher sounds off on the hopefulness and inner strength of her city and its people in the midst of a horrific pandemic. "One day we were writers, artists, restaurateurs, doctors, lawyers, homemakers, students, bartenders, secretaries, business owners — and now we are warriors."
5. In May, Editor-in-Chief Jeff Gremillion tried his hand at optimistic analysis of current events, asking whether Houston might have some advantages in facing the trials of Covid, given its business-friendly environment and other factors. One such factor was age: "It might also be worth noting that Houston has just about the youngest population of any major city, which means more of its residents are less vulnerable to the coronavirus," Gremillion observes. "More than 90 percent of Houstonians are under 65; nearly three-quarters are under 45."
4. There's no other city that loves to eat more than Houston does. And there's no better day for eating than Thanksgiving. And so it is that Mai Pham's pre-Turkey Day service piece on the best bets for the big meal is among 2020's favorite reads. The expansive story covered decadent holiday dining options from Frank's American Revival's Brussels sprouts and bacon and Hugo's sweet and spicy cranberry relish with jalapeños, to Brasserie du Park's caramelized apple crepes!
3. The top three most widely read stories on HoustonCityBook.com were also hits in the print magazine. The 2020 version of "A Day in the Life of the Arts," an annual photo essay covering doings in the city's arts community over the course of 24 hours, is in third place. This year's essay references Houston Grand Opera, the Alley Theatre, DaCamera, Stages theater company, the Menil, Catastrophic Theatre, the Museum of Fine Arts and much more.
2. Covid restrictions prevented CityBook from producing as many beautiful fashion shoots as it would in a more typical year. But it's clear that readers have maintained a strong interest in such content regardless. This fashion spread — shot with painstaking Covid caution, and featuring over-the-top bling from Houston's top jewelers — is the second most widely seen web post of 2020. Given its holiday theme, it's still finding new readers right now!
1. The number-one most widely read story of the year was also the magazine's summer-issue cover story: Exec Publisher Holthouse's intimate Q&A with Astros slugger Alex Bregman and his then-fiancé (now wife) Reagan Howard. In the interview, Bregman reveals that he's eager to start having kids — a lot of them. "Cheaper by the dozen," he says. "I wanna play zone defense! I'm ready!" The two were wed earlier this month.