The Sound of Music
Celebrating differences and promoting inclusion, the ReelAbilities Festival's closing-night concert spotlights music's power to unite.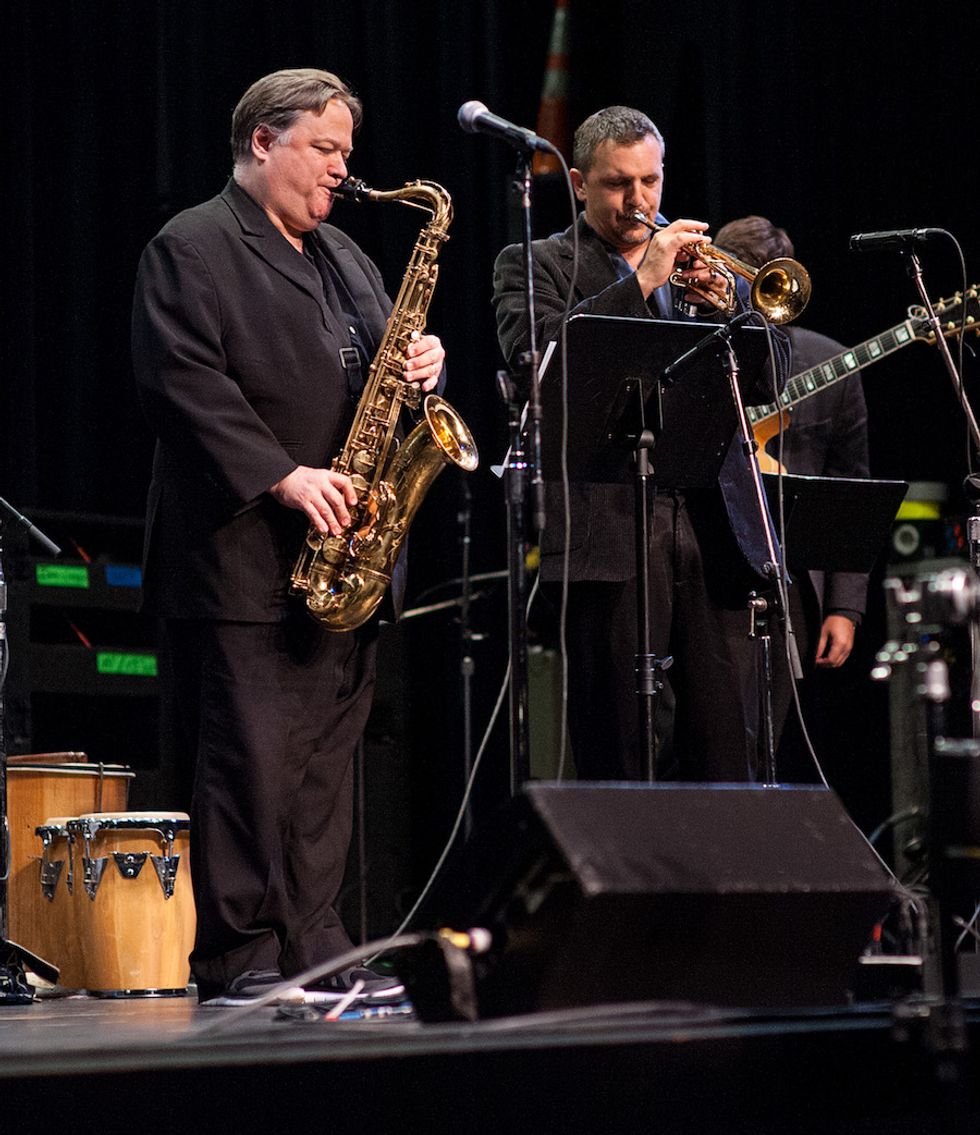 Now in its sixth year, the ReelAbilities: Houston Film and Arts Festival celebrates the lives and talents of people living with physical and/or mental disabilities. Throughout the next week, ReelAbilities screens more than a dozen award-winning films about a variety of subjects — dating apps for the blind, a swim team of teens on the autism spectrum, and dogs trained to assist soldiers with PTSD — at the Edwards Greenway Plaza theater, and also showcases works by disabled artists at Celebration Company (4131 S. Braeswood Blvd.). The festival's closing-night event, ReelMusic, is Febraury 22 at White Oak Music, where professional players drawn from the city's vibrant jazz and blues scene invite musicians with disabilities to join them onstage for an all-inclusive jam session.
---
Saxophonist Kelly Dean was part of the first ReelMusic jam in 2016, returning this year to play alongside pianist Andrew Lienhard, bassist David Craig and drummer Daleton Lee. Dean teaches music at the Emery/Weiner School, where he learned about the ReelAbilities festival through an especially talented student named Abraham Hausman-Weiss.
"He was one of my top students and earned a full-ride scholarship to the University of Alabama for his insane wheelchair basketball skills," says Dean. Though paralyzed from the waist down, Hausman-Weiss not only excelled academically but musically as well. Under Dean's tutelage, he learned to play every instrument in the rhythm section — including the drums by using a crutch at Dean's suggestion to operate the bass drum pedal. He even joined Dean onstage at ReelMusic 2016.
"The debt I owe to Abraham is so enormous," says Dean. "Through him, I saw a side of society that I was pretty much unaware of."
The legacy of master drummer Sebastian Whittaker, the first blind student to graduate from HSPVA, is another source of inspiration for Dean and the musicians participating in ReelMusic. Though scheduled to be ReelMusic's emcee in 2016, Whittaker was unable to participate due to illness. He passed away from cancer shortly thereafter.
"Sebastian transcended his disability beautifully," says Dean, 56. "I hope every year with this series we take a moment to remember his essence, and acknowledge he really was the bridge between those two worlds."
Speaking of different worlds, one of Dean's recent gigs was playing with Alaskan rockers Portugal. The Man, who performed in Houston in October. Dean was blown away by guitarist Eric Howk, who is paralyzed from the sternum down, and performs onstage in a wheelchair. "He was killing it on guitar!" enthuses Dean. "He had his pedal board up on a little table, and would just reach over with his fist and smash whatever pedal he needed."
Dean is no less excited to be a part of this year's ReelMusic event, and fondly remembers what it was like for the guests who joined him and the band for that first jam. "They were thrilled to be up onstage," says Dean. "We were happy to accommodate in any way. It was a real and beautiful collaborative effort."
Art+Culture