Hot New Portraits: Rising Stars Who Kept the Music Playing Through Crisis Spotlighted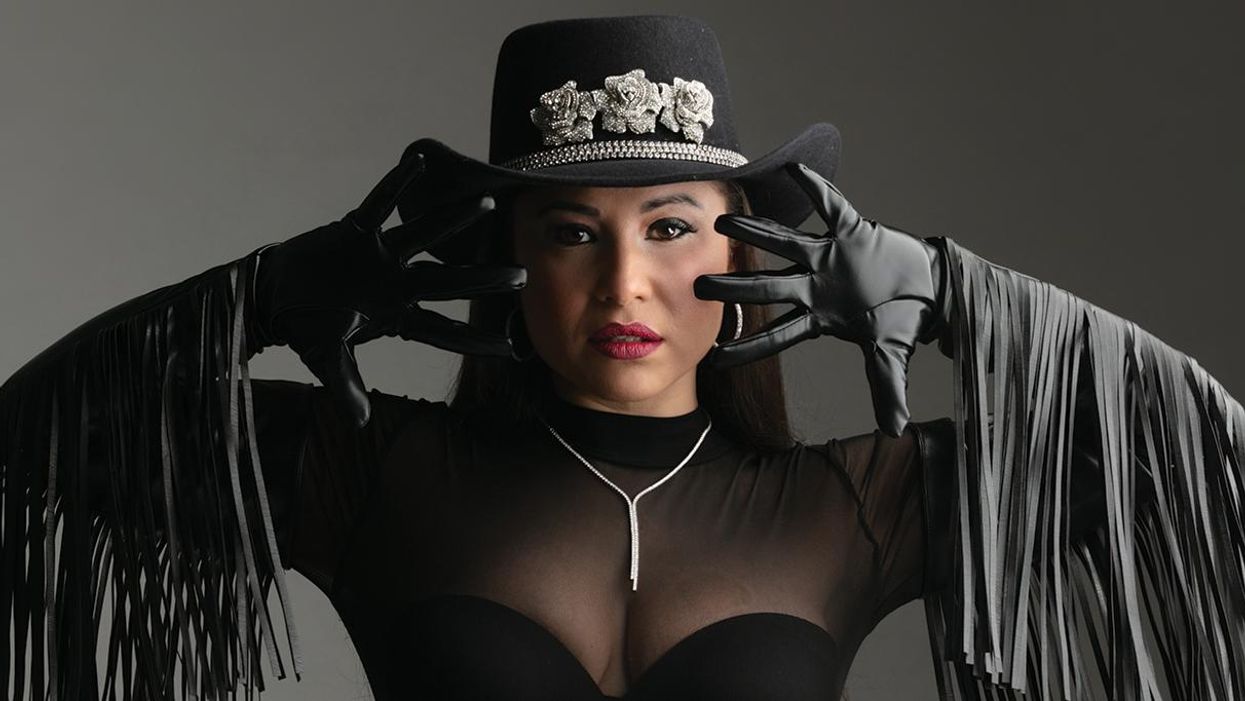 It's been a tough year to be a musician. But these resilient rising stars studied, composed, recorded and live-streamed their way through it, honing their gifts and sharing them with a city in isolation, ready to be rapt. Now, amid the search for something like normal, they are eager, at long last, to take the stage. Photos by Ashkan Roayaee, styling by Todd Ramos, hair and makeup by Edward Sanchez for Edward Sanchez Cosmetics, shot on location at the Silos at Sawyer Yards.
---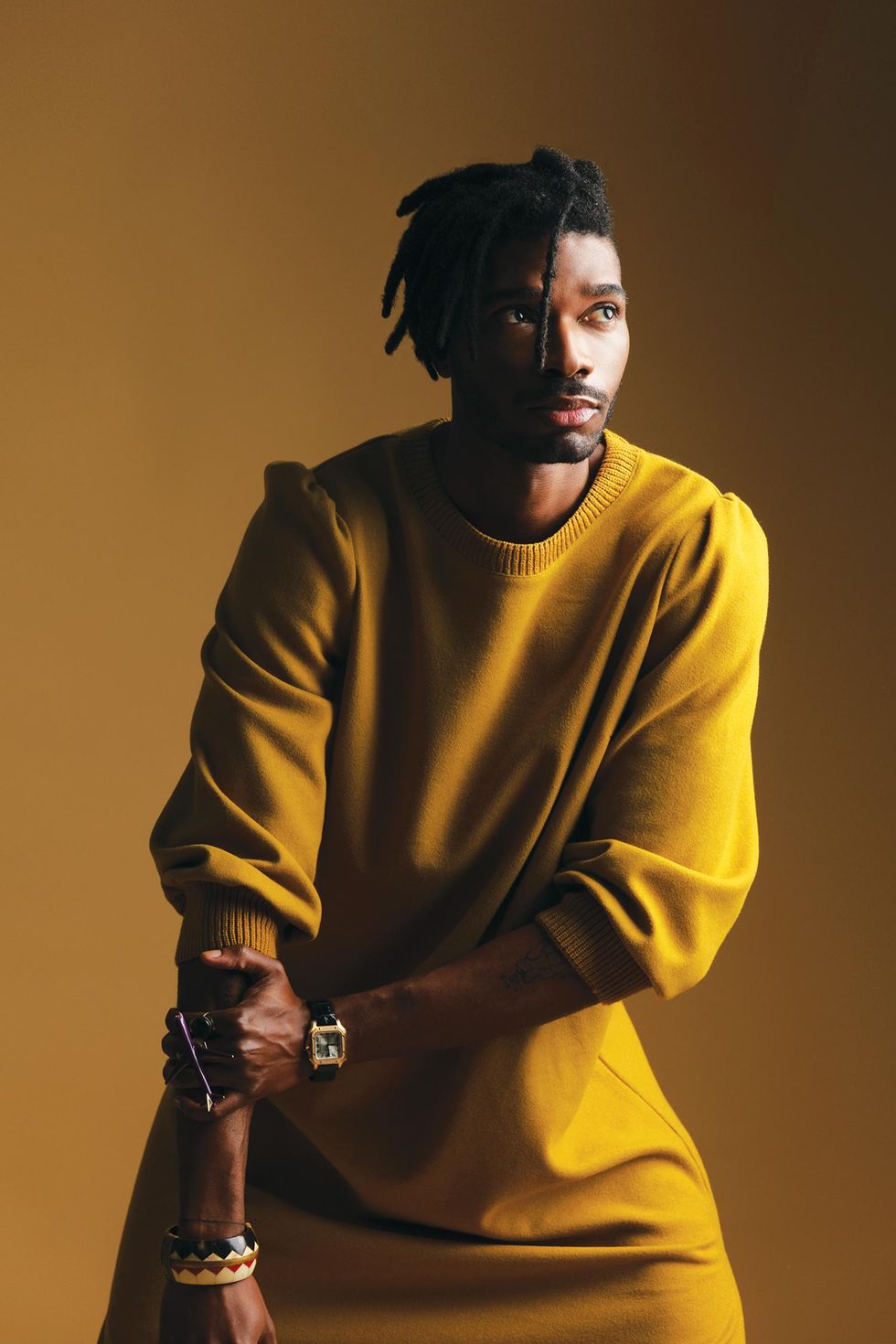 Clothing his own; watch, $27,400, by Cartier at Deutsch Houston.
NATE DROP Although queer hip-hop artist Jonathan Harris, 30, known by his stage persona Nate Drop, released two killer singles, "Cornbread" and "My Love," at the tail end of 2020, the best is yet to come. Known for his smooth and reflective lyrics, Harris plans late this spring to release a new seven-track album that he recorded during the pandemic with John Allen Stephens, the prolific producer behind Third Coast Recording Co. "It talks about my journey to find more of myself, which is a journey of self-love," says Harris of the album, aptly titled Maps. "It talks about a lot of experiences I've had with love, about my mental health and about my experience growing up as a millennial Black male."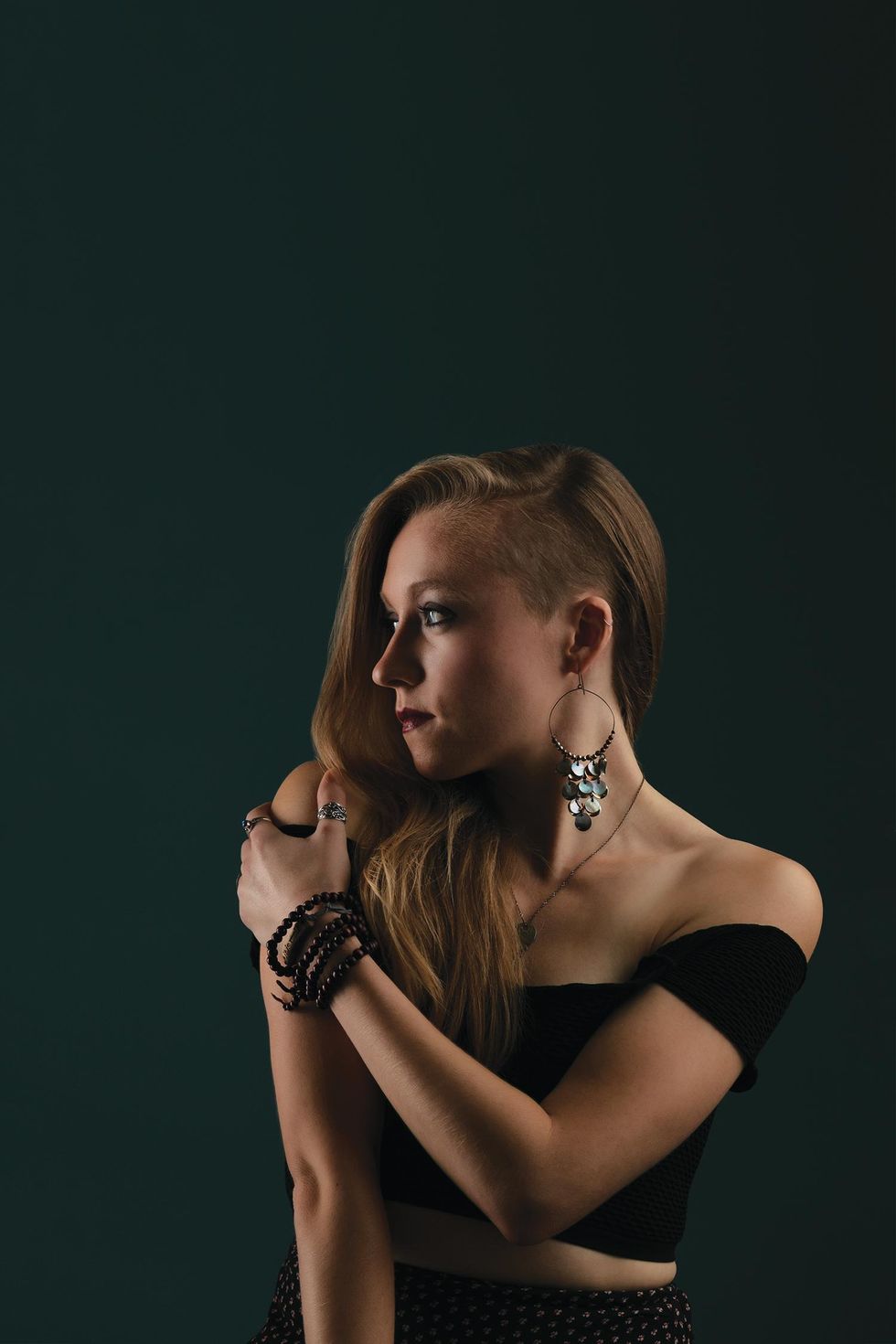 Clothing and jewelry her own.
Ellen Story Tennessee native Ellen Story, 28, has spent almost her entire life making music. Story got her start in her family's gospel-bluegrass band before leaving to study classical violin at a conservatory, eventually snagging a spot at Berklee to study the groovy and loose folk style of the fiddle. After a relationship brought her to Houston, Story put down roots. "There are some incredibly talented and good people here to work with," says the busy fiddler, who's continued to offer private lessons via FaceTime and plays in a bevy of projects, including swing outfit Western Bling (her main project), bluegrass band NewVintage, and oldie-country group the Broken Spokes. She also has material for several albums that she's ready to record. "I'll let everyone know when it's ready."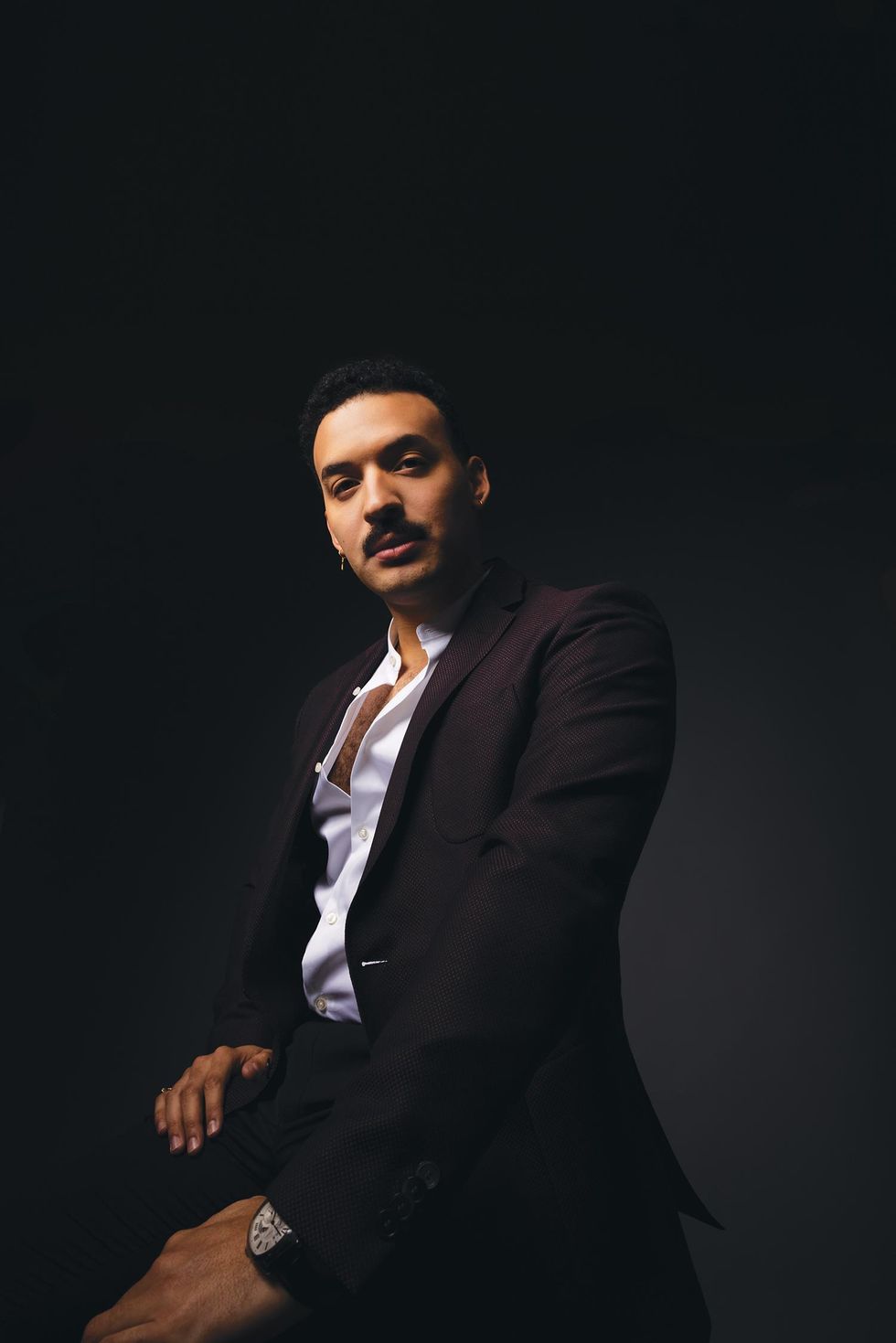 Clothing his own; watch, $9,100, by Cartier at Deutsch Houston.
Cory McGee Bass Cory McGee, 24, joined Houston Grand Opera's HGO Studio this season after winning second place in the company's 32nd annual Concert of Arias competition. The Virginia native, who recently completed his master's at Rice's Shepherd School of Music, has remained busy this year, despite setbacks caused by the pandemic. "The silver lining of it is that I have study work and a stable income right now," says McGee, who's performed virtually on the company's new digital platform. McGee, who started out playing the viola before "getting hooked on opera," will spend his summer as an apprentice artist at Santa Fe Opera, and will star as Billy in HGO's The Snowy Day, which will finally have its world premiere later this year.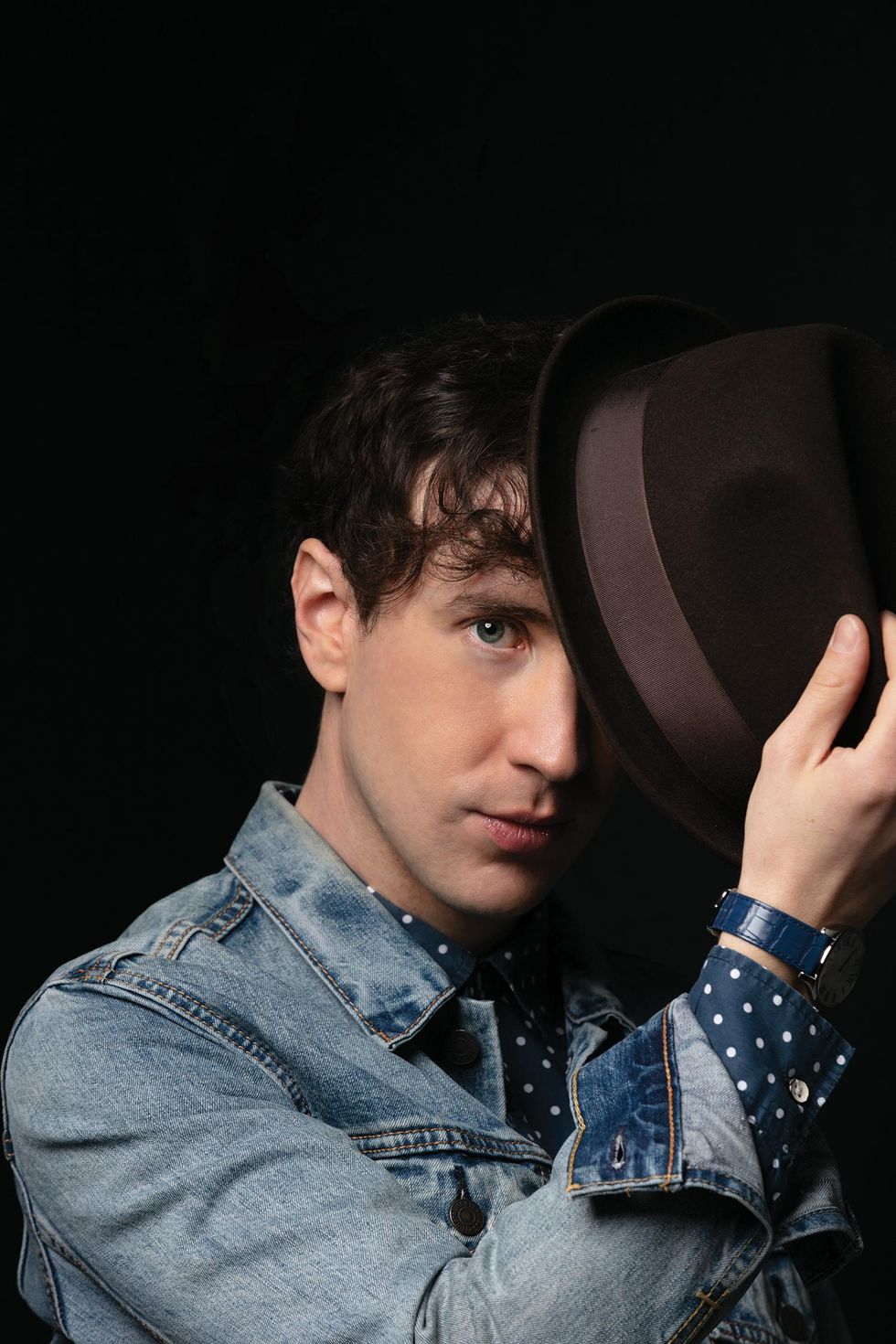 Clothing his own; watch, $5,600, by Cartier at Deutsch Houston.
Andy Mac Andy Mac, 34, fled to Houston from Brooklyn back in 2017 after he and his wife "saw the writing on the wall" and decided they needed a bit more breathing room. Here, the guitarist and vocalist found his pocket in doing live shows, which you could argue he does more frequently than almost any other Houston-based artist. "I wanted to establish an omnipresence in the city, so I started playing as much as I could," says Mac, who plays a mix of covers and his own music during performances, which some months are nearly nightly — even throughout the pandemic at places like Truck Yard and The Rustic. "I want to be ubiquitous, so I say yes to almost every gig." He has plans to release a full-length album of original songs later this year.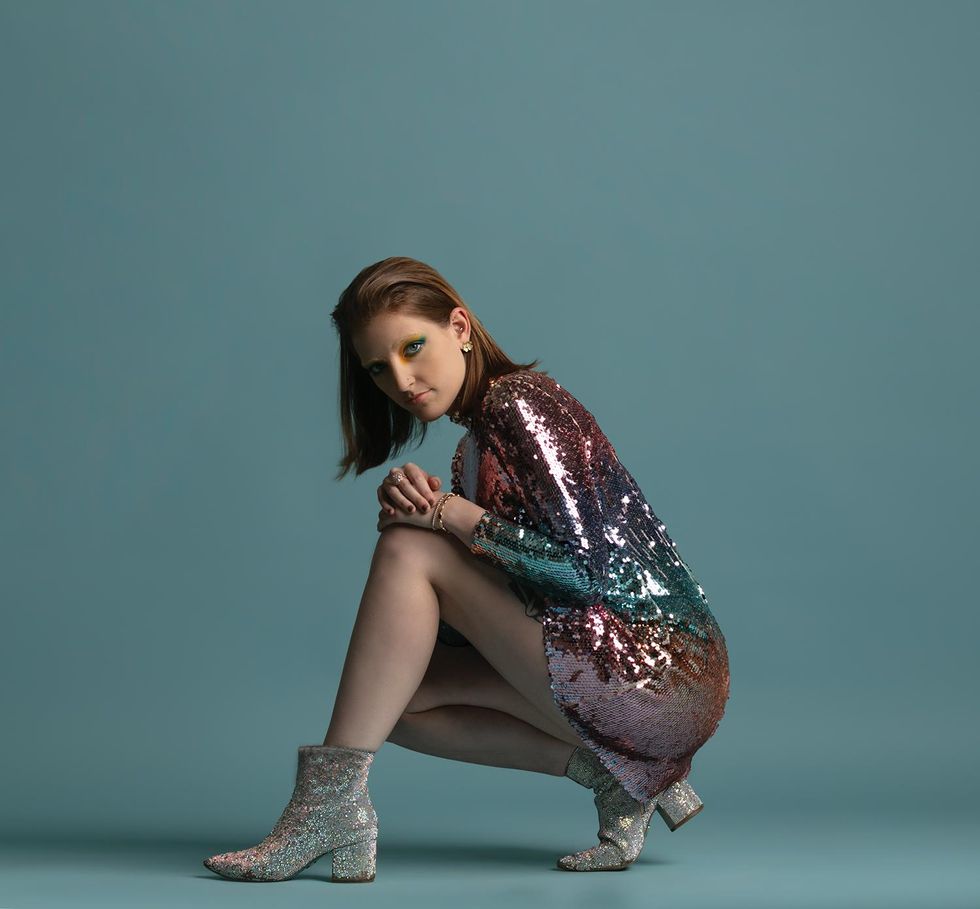 Dress, $320, by Aidan at Neiman Marcus; earrings, $2,375, and bracelet, $1,375, both by Rudolf Friedmann, bracelet, $4,000, by Hulchi Belluni, and ring, $42,250, by Rahaminov, all at Deutsch Houston; shoes, her own.
Marley Moon When Madison Campbell, 23, moved back to her native Houston from Boston a few years back — after Berklee "ate her soul" — the one-time voice major took a brief mental health break from writing music. But after some extended R&R, she's releasing her debut EP, titled Do You Feel Free, on April 2. The six-track project, recorded as her stage persona Marley Moon last year with Grammy-winning Houston producer Steve Christensen, is chock full of love songs that speak to the type of heartache only a young person can feel. "Love songs are my favorite to write," muses the bassist and vocalist, who's inspired by the retro sounds of artists like The Beach Boys, Elvis and Patsy Cline. "Writing love songs is the easiest way for me to digest my feelings."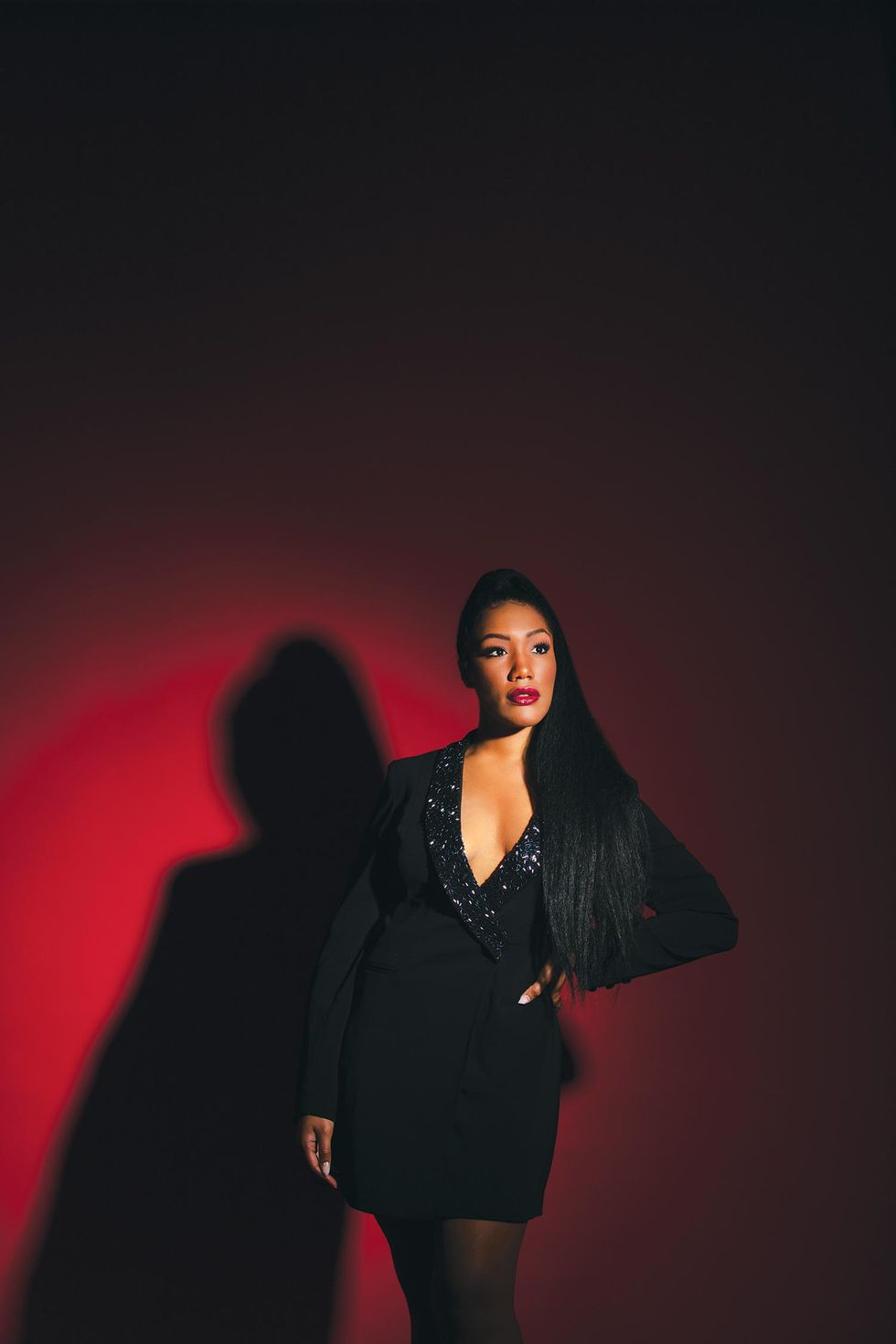 Dress, $450, by Jay Godfrey at Neiman Marcus.
Tia Gold R&B singer and songwriter Tia Gold, 28, may call Houston home, but she's equally at home at Jay-Z's leviathan record label Roc Nation, which manages top artists like Rihanna, J. Cole and fellow Houstonian Megan Thee Stallion. Signed as a songwriter after Jay-Z was sent one of her demos, Gold flew back and forth to L.A. frequently pre-Covid. And while she may not be as well traveled this year, it's serving her well: She's released two singles, "SOS" and "Answer," from a cheerful forthcoming 10-track project. "I was listening to a lot of brighter and uplifting music during the pandemic," says Gold of her inspiration for the album. "If I was looking for that, I realized other people were probably looking for the same thing."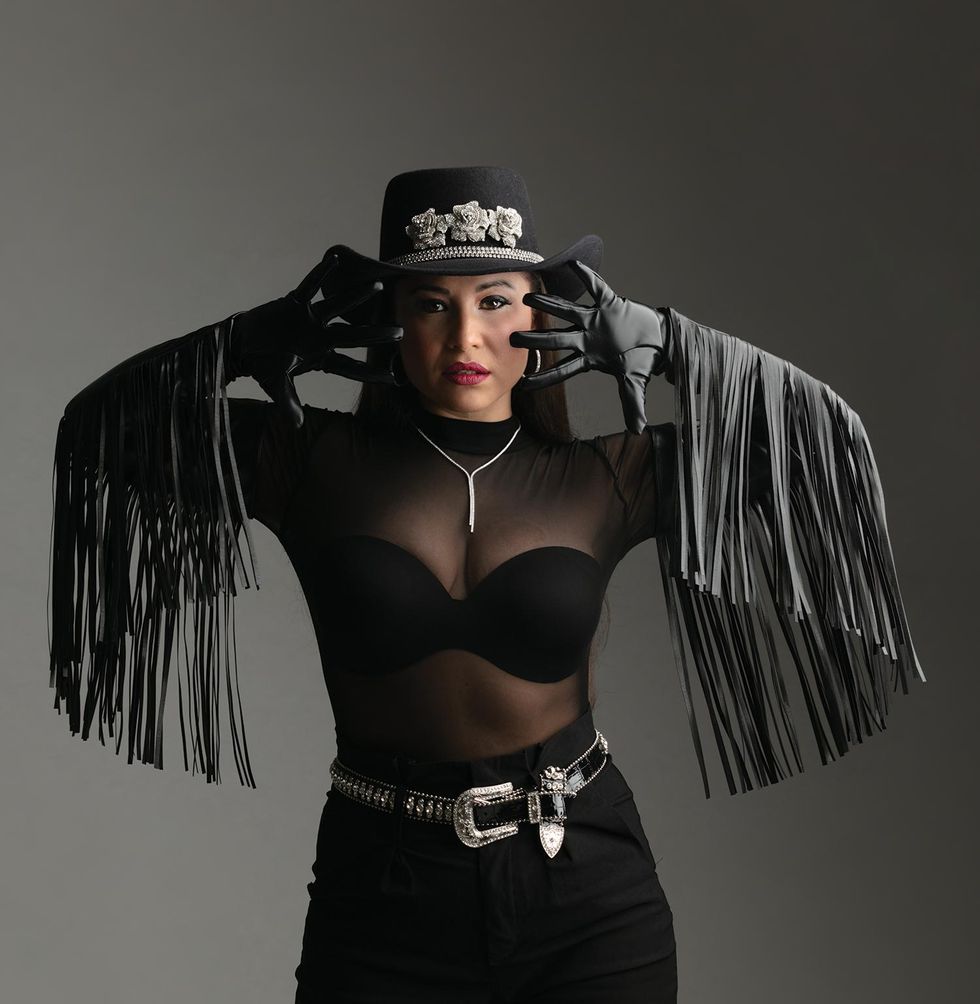 Clothing and accessories her own; necklace, $15,000, by Norman Silverman, and earrings, $13,025, all at Deutsch Houston.
Amanda Solis Tejano artist and Selena impersonator Amanda Solis, 28, has had a wild ride for the past five years. It all started when a friend signed her up to sing the Selena song "Bidi Bidi Bom Bom" for a karaoke competition at a gay bar. Clips of her performance hit the internet, and she was catapulted into a new career as a sought-after Selena impersonator who's been booked all over Texas and across the nation. "I would have never imagined it would evolve into what it is now," she says. "I feel so privileged and am so grateful for the opportunities I've had." Her recently released six-song debut EP, titled Quinceañera Queen, produced by Houston label Street Science Entertainment, is in a style dubbed "Cumbia-Americano," a delicious bilingual mashup of Tejano rhythms with contemporary flourishes.
Art + Entertainment