So Far 2021 Sucks, Too! Holthouse Has Tips on Surviving the New Year's Stress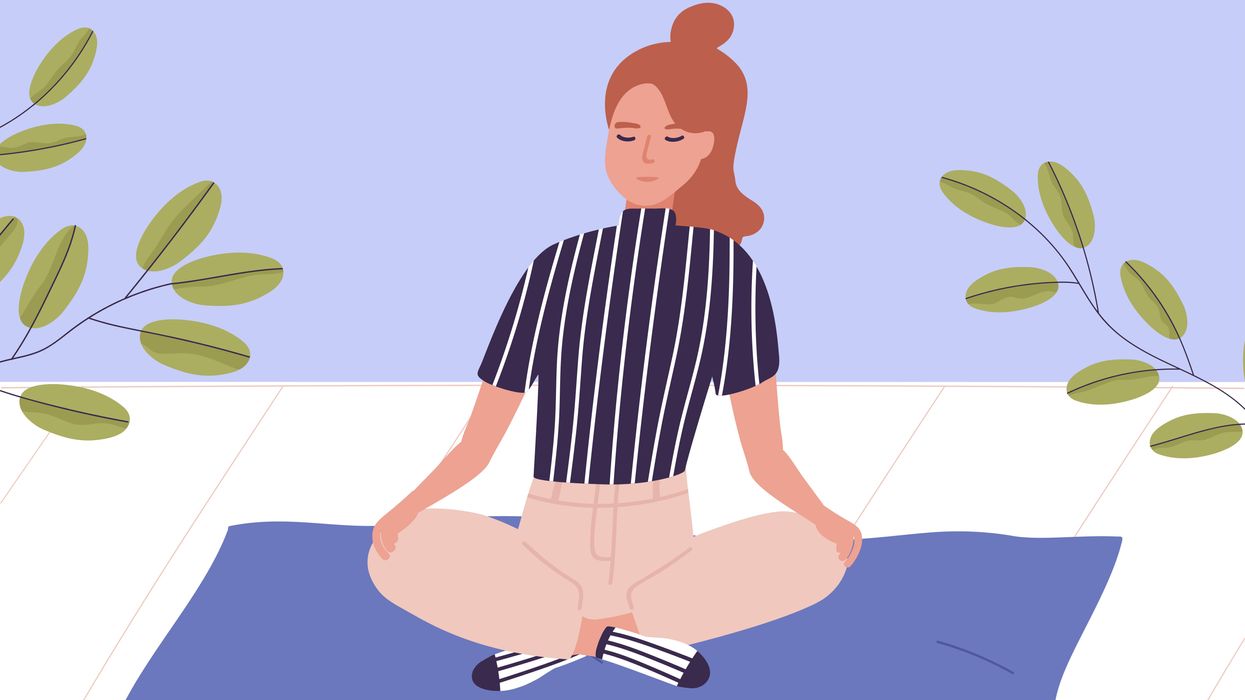 FOR ALL PRACTICAL purposes, most consider 2020 to have been the year from hell. Even my parents, who haven't seen midnight since the millennium, vowed to stay up past 12am on December 31 just to make damn sure they kissed 2020 goodbye.
---
Along came 2021 with all of the hopes and dreams we could muster up.
Here we are not yet two weeks into it. And so far, I have suddenly lost a healthy, wonderful and highly regarded friend to a massive heart attack, which resulted in cardiac arrest. My precious son has severed his clavicle and undergone surgery to piece him back together with screws and plates. And our country's capitol — the most sacred representation of our democracy — has undergone a domestic terrorist attack, one of the saddest and most dramatic days in American history. All in the course of the first few days of 2021, the year that was to wipe away the torture and plague from last year!
It's enough to stress anybody out!
Heartache, anxiety and stress are a part of life and have no regulations, biases or seasons. And based on studies — such as the American Psychological Association's "Stress in America 2020: A National Mental Health Crisis" survey — 60 percent of adults say the number of issues America faces is completely overwhelming them. Eight in 10 say the coronavirus pandemic is a significant source of stress in their lives alone. Couple that with the regular stressors that all humans face on a daily basis, and we have a catastrophic dilemma that can't be ignored.
Because I have spent more time in this one week having to take deep breaths to calm my own nerves, it's causing me to pause and really get back to the basics of self care.
Shit happens. But we must learn how to navigate troubling times without taking a downward spiral. Just when you think it can't get worse, sometimes it does. I'm certainly no psychologist. And I have no expertise in the area. But I'm taking the personal exercises I have learned over the years, and continue to learn as life goes on with its ups and downs, and getting back to the basics of how to stay happy while I navigate difficult circumstances.
First and foremost, acknowledge stress and sadness. Admitting these emotions exist is an important step in taking control, much like addicts who recognize they are powerless over their struggles as defined in Alcoholics Anonymous' 12 steps of recovery. Recognizing the impact they are having on your life is a powerful first step toward dealing with them.
Despite these circumstances, pay attention and take stock of the good things in life to be thankful for. It can have an instantly meaningful impact. The easiest way to really focus on these aspects is to write them in a journal. And whether I'm having a good day or bad, I try and write three things I'm thankful for in my gratitude journal each day. It may be as simple as the bright colored cardinal that landed on a branch outside my breakfast room window. Or it may be for the steady hands of the surgeon that repaired my 14-year-old son's collarbone last week. Everyday is different. But everyday I force myself to focus on those positives.
Treat yourself. Maybe it's a blow dry and you ask the sweet attendant at the shampoo station to spend an extra 10 minutes rubbing your scalp. Maybe it's just taking 20 minutes in your own bathroom to give yourself a pedicure, including the exfoliating foot massage. Maybe it's lighting a scented candle and sitting in a bathtub with the lights down low. Maybe it's finding an outside spot on a picnic blanket with a good book. Whatever it is that feels luxurious, take a few minutes to go there.
Put your phone down and turn off the TV — especially first thing in the morning and last thing before bed. Switch it out for something more calming like a nice cup of tea and a more peaceful read. Start your day reading a morning meditation or spiritual reading. It doesn't have to take more than three minutes to set the tone for your day.
Call on your faith. Everyone's is different. But after delving deep into my own, I have found such solace lately in reminding myself that there is something so much greater than me in control. I believe our lives are already planned out for us. And it makes it easier for me, when something difficult happens, to remember that God has a plan and that it's playing out in order for me to learn and grow from the situation I'm encountering.
I'm certainly not implying anyone follow my creed. I'm just suggesting that each person should look inside his or her own heart and lean on their own faith while navigating this upcoming year of inevitable ups and downs.
People + Places